Studying chemistry topics on your own can be fun, mainly because of the many new things you will learn. If you're not a science student, you might find it difficult to grasp some of the concepts you will come across. As a science student, you must have been used to these concepts, primarily because they were taught in science subjects like Physics and Biology.
However, when preparing for an examination like A-Levels, it might not be so much fun. You have to pay attention to the details of the chemistry curriculum when preparing for an exam. Then, there is the place of dealing with exam pressure and everything in-between.
While all of these may appear tasking, having a positive mindset may help you. Think of the many opportunities you stand to get when you ace your chemistry A Levels examination in Canada. Think of the chance you stand to get into that dream university of yours. Thinking about the positives gives you the strength to go through the negatives.
Then, remember we mentioned paying attention to the details of the Chemistry curriculum. Regardless of the examination body, there are two constant topics students taking A Levels have to prepare for: atomic structure and the periodic table. A firm understanding of the two topics will guarantee you excellence in the exams.
To ensure you are well prepared for your A-Levels, Superprof examines these two topics in detail while providing some helpful preparation tips for chemistry exams.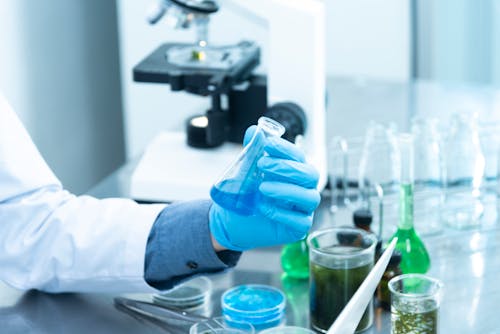 The best Chemistry tutors available
1st lesson is free!
1st lesson is free!
1st lesson is free!
1st lesson is free!
1st lesson is free!
1st lesson is free!
1st lesson is free!
1st lesson is free!
1st lesson is free!
1st lesson is free!
1st lesson is free!
1st lesson is free!
1st lesson is free!
1st lesson is free!
1st lesson is free!
1st lesson is free!
What Areas Of Atomic Structure Should You Focus On For A-Levels?
The foundation of chemistry as a course is to understand atoms and elements and why their behavior. It is on this premise that atomic structure is seen as a vital topic in chemistry. Whether you're learning chemistry in a school, online, or with a private tutor, it is a topic that is always covered. However, beyond what you learn in class, you must pay more attention to it when preparing for A-Levels.
To fully prepare for the examination, you will need to understand the fundamental particles under the atomic structure. You will also need to learn about mass numbers and isotopes. Beyond reading through the history of these topics, you will also need to find out what has changed. For example, atomic models have changed from what they used to be many years ago. Failure to study and understand these changes and how they affect modern reality might affect your performance in the examination.
Another essential component of atomic structure you will need to pay attention to when preparing for chemistry A-Levels is electron configuration and how it affects atomic structure. You also have to learn the similarities and differences that exist between atomic numbers and mass numbers.
If you want to ace your A-Levels chemistry exams, you will need to do more than scratch the surface of atomic structure. You will need to go in-depth into understanding the different components.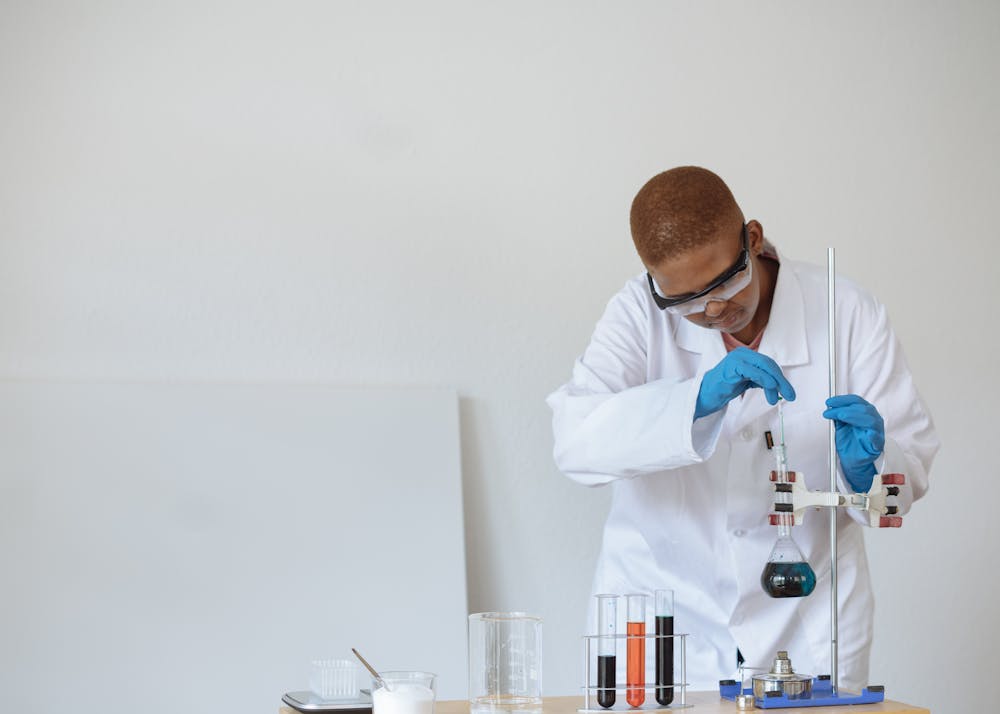 Key Areas of the Periodic Table to Study When Preparing For A-Levels
Another area of chemistry that is as important as atomic structure when preparing for chemistry A Levels examination is the periodic table. Everyone seems to have heard about the periodic table at one point or the other.
Certain elements are common in the periodic table, and they include:
Potassium (K)

Calcium (Ca)

Oxygen (O)

Magnesium (Mg)

Sulfur (S)

Chlorine (Cl)

Carbon (C)

Nitrogen (N)

Iron (Fe)

Bromine (Br)

Zinc (Zn)
Talking about the key areas of the periodic table to study, you have to understand the history of the periodic table. Where did the periodic table originate from, and by who? In learning about the history of the periodic table, you also have to note that there are different versions of the table. We have Mendeleev's version (which is said to be the original version) and the many other modern versions studied today.
Chemical elements and chemical changes are another key area of the periodic table you must pay attention to when preparing for the chemistry A-Levels exam. Here, you will have to study the atomic number and periods of each element. You will need to learn the different groupings of elements that share similar properties with the modern periodic tables.
Finally, it is not enough to know the history of the periodic table or its components; you also have to know the driving principles behind the table. You can get a copy of the periodic table for your use, or you can download one from the internet. Having the periodic table at your disposal will help to foster constant revision and understanding of it. The more you see it, the more you get to study it till you master every part of it.
How to Ace Your A-Levels Chemistry Exams?
Reading through your chemistry curriculum and understanding what atomic structure is all about may not be enough for you to ace your chemistry exams. It is also possible that you have mastered the periodic table and still fail the exams. It goes beyond preparing by the books; you also have to prepare your mind.
As a student, essential areas you should pay attention to when preparing for the chemistry A Levels examination include:
Understand the chemistry curriculum
The first step to acing your chemistry exam is to understand the curriculum. Yes, you know that atomic structure and the periodic table are essential topics that always appear in the examination. However, that's not all. You have to know the details of these topics to focus on, especially when it has to do with chemistry of the atmosphere.
Understanding the curriculum and what areas matter the most helps you concentrate your strength on that area while ignoring other areas. You also won't have to waste your time reading certain areas, and that time can be invested in the essential subtopics.
Revise past questions
As a candidate who has registered for the A-Levels examination, you should know that you're not the first to take such an examination. Many people have walked that lane and have their past questions as testaments to that. Try as much as possible to lay your hands on these past questions as they will serve as pointers.
Learn more about chemical analysis for A Levels.
Yes, the first benefit of revising past questions is that they point you in the right direction of what areas to pay the most attention to. If you see that a specific question is being repeated over a period, you should know it is worthy of your attention. When you read and practice such a question, it gives you confidence going into the examination.
Another benefit of revising past questions is that it helps you know how exam questions are structured. You won't always expect the same questions to be repeated every year, but you can know how these questions are asked. With this, you can prepare your minds on the best ways to address them.
Talk to those who have written the exam in the past
If you can, you can reach out to past candidates who have taken chemistry exams during their A-Levels and converse with them. You can learn from the success and failures of these past candidates. They can also give you hints on areas you didn't expect the exam would cover and how best to answer the question.
Find some chemistry courses here on Superprof.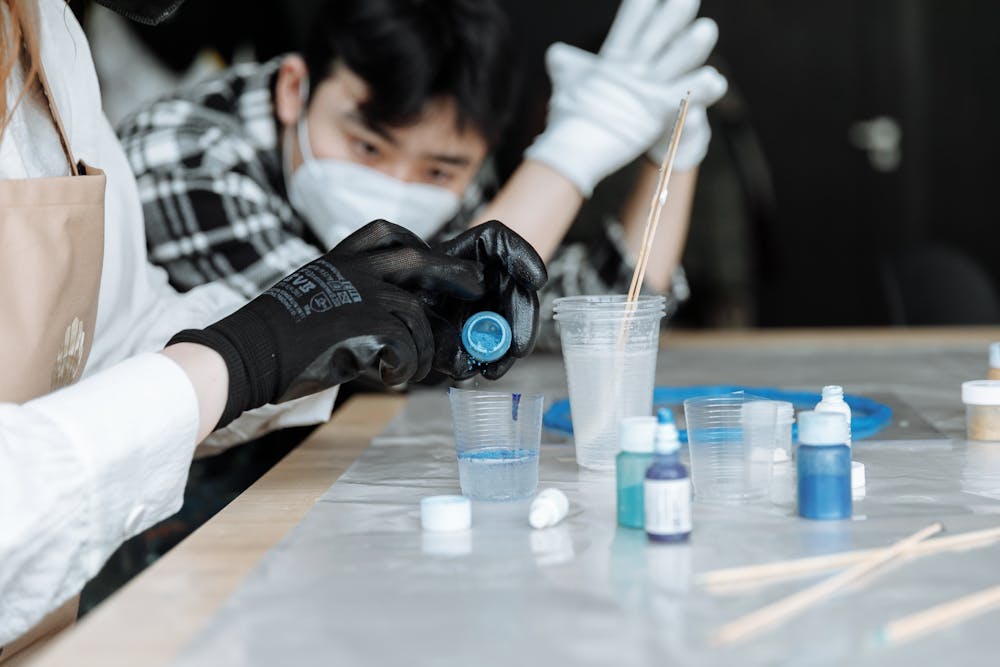 Hire a chemistry tutor in Canada
It is possible to learn chemistry yourself by reading textbooks at your disposal or surfing the internet for valuable materials. However, some students find it challenging to learn through any of these means. From feeling lost in the conventional class settings to finding it difficult to put together the pieces of materials they come across on the internet, students can sometimes need help.
If you're one of such students, you can hire a private chemistry teacher for home tuition. Several platforms exist that you can hire a chemistry tutor from in Canada. However, with a good reputation and track record of excellence, Superprof is the best. On the Superprof learning platform, you can find a chemistry tutor near you in Canada that you can hire. Quality lessons, availability, and personalized teachings are what you stand to enjoy when you hire a Superprof chemistry tutor in Canada.
You can also save some cost on your first lessons as the first hour is mostly free, allowing you to access and relate with the tutor.
Find some online chemistry courses here on Superprof.
What to Avoid While Preparing for Chemistry A-Levels Exam
Over the years, students who are preparing to take A-Levels chemistry exams are either over-prepared or underprepared. Excessive confidence and lack of preparation have been the major factors responsible for these.
As much as you need to pay attention to the preparation tips discussed above, here are some things you need to avoid;
Do not panic over the exams. If you're well prepared, you will ace it.

Avoid reading late into the night every time. It is good to burn the midnight candle, but it is important to rest and sleep as much as possible.

Do not leave preparations till the later stage.
There is no better time to start preparing for the exams than now.
Learn more about chemistry revision: properties of matter.
The platform that connects tutors and students