Harvard Business Review in 2012 described data science as the sexiest job of the 21st century. Since then, the field has grown to become one of the most in-demand fields of the century. This is because almost every phase in every industry now involves gathering, analyzing, and interpreting data.
Business experts need data to understand and create a personalized customer experience for their businesses.

Advertisers need data to understand and create highly targeted and custom adverts.

Data scientists tell us the best time to post on Twitter is Wednesday at 9 am and Thursday at 9 am and 8 pm.

Today, we rely on weather forecasts to plan our days ahead. Information made possible by data science.

By 2025, there'd be approximately 8.1 billion people walking on the surface of the earth. So the world needs massive data analysis to plan for the environment, health, space, population, food, jobs for this heavy population of humans.
It is therefore safe to say data science spreads across everything humans do.
If you're considering becoming a data scientist, like millions of people worldwide, this article is for you. Perhaps becoming a data scientist is one of the most significant decisions you'll ever make.
The best Data Analysis tutors available
1st lesson is free!
1st lesson is free!
1st lesson is free!
1st lesson is free!
1st lesson is free!
1st lesson is free!
1st lesson is free!
1st lesson is free!
1st lesson is free!
1st lesson is free!
1st lesson is free!
1st lesson is free!
1st lesson is free!
1st lesson is free!
1st lesson is free!
1st lesson is free!
Who is a Data Scientist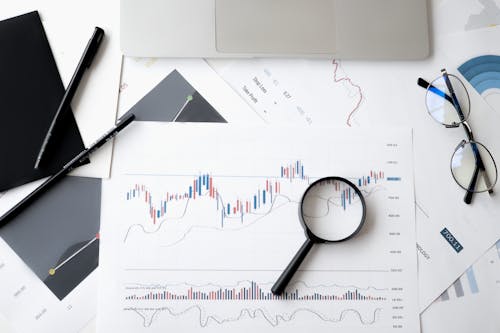 Data scientists can be described in many ways; a general way to describe them is to see them as people who use computer programs to study, analyze, interpret, and make meaningful decisions out of ordinary numbers. (known as data).
Data science, however, is not the giant it is today because it merely interprets numbers and figures. It is by the magnitude of the meaning it brings out of chaotic numbers that makes it worth studying.
First of all, data science provides insights that explain what has happened, what's happening, and what may happen.
Among other things, data scientists do the following:
Process and clean data.

Use data science techniques like artificial intelligence, machine learning, statistical modeling to understand big data.

Choose models for interpreting and interpolating data.

Design systems for integrating and storing data.

Ask questions to discover trends and patterns in data.

Acquire, compile, and gather data.

Investigate and interpolate data.

Make adjustments based on feedback.

Present results in simple story form to stakeholders.
Here are some benefits of being a data scientist.
Benefits of Being a Data Scientist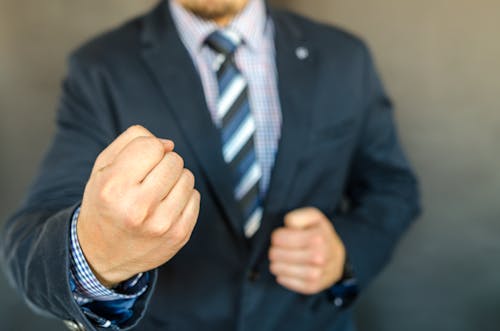 Versatile Job Opportunities
As a data scientist, you're not all about SEO tied down to marketing or a balance sheet whose career ends in the finance sector. You're more like a time machine drifting through space, capable of eating from any pot. 
You have a space in every space: Healthcare, e-commerce, banking, marketing, consulting, academia, engineering, transportation, government, and every other field. As long as they work with and interact with humans, you have a space there. 
You don't necessarily have to grind yourself on all the politics and technicalities of these industries. All you need is the ability to read, interpret, analyze, and tell stories with numbers and figures. 
With a data science background, job opportunities spread far without boundaries. 
You Can Work as A Freelance Data Scientist
Data science is a highly sought-after skill in the freelance world. Many companies who do not have the budget to keep an in-house data scientist hire freelancers to manage their data quickly. 
The availability of freelance options provides you with job security. When all else becomes all else, you can dash off to Fiverr or Upwork, and there, you will meet thousands of data-hungry clients.
Well, aside from job security, freelancing as a data scientist could be a good source of side income while you maintain your corporate 9 to 5. And, of course, there are hundreds of geeks who prefer to stay in front of their screens to service freelance clients non-stop. 
The Most In-demand Job of the century
Data science is LinkedIn's number one most promising job. This is because the need for data scientists is growing everywhere across the planet. And it's not slowing down soon. 
Head over to LinkedIn, you'll see several hundred listings calling for the services of a data scientist. 
Not just on LinkedIn. According to Glassdoor, data science is the second-best job in the U.S., coming after Java Developer. In Canada, it's among the top 5. According to the Bureau of Labor Statistics, Data science jobs are expected to grow 16% annually. Almost three times more than the overall job market average.
It's data. Data is everywhere; it's everything. It's the new normal and the new craziness. It's the new way of explaining and understanding things. The new way of thinking. It's the new requirement for making decisions and forecasting. 
Diverse Work Positions
A data scientist can occupy different positions, depending on their level of experience, expertise, and job description.
While the core of studying data science remains the same, you can work as a Data Analyst, Data Engineer, Data Architect, Business Analyst, Data Mining Engineer, and Data Science Generalist. 
Many companies have most of these positions. With a small amount of training, you can occupy any of them if you have a data science background. 
All these titles might have different job descriptions, their fundamental remain data science. 
Flexible Training and Certification
Like most I.T related jobs, training to be a data scientist doesn't have to be within the walls of a formal classroom. You can self-teach yourself, attend a 3 or 6 months boot camp, or enroll in an online course to grab the basics.
You don't have to spend thousands of dollars in tuition fees to be certified. For the most part, getting a job as a data scientist is a matter of demonstrating your skills to employers. They want to see a portfolio rather than a CV or a certificate. It makes the whole idea of becoming a data scientist flexible, exciting, and within easy reach for anyone with a determined mind.
Do you know that you can learn data science in these universities?
Making Better Decisions
Whether you plan to work for an organization or yourself, understanding data helps you make better decisions.Data is the only factotum that speaks the truth. According to Upwork, a government that relies on data can't be misled.
Understanding data helps you make plans for the future. It tells you which product is doing well, which is not, and which needs more market push. 
It helps you identify your strengths and weaknesses. It reveals how people truly interact with you. With all the information provided by the data, you can make informed decisions. It eliminates guesswork from your process, therefore saving you a ton of time and money.
Freedom of Work
As a data scientist, you're not locked within the walls of a specific company. You have the flexibility to work with anyone from anywhere you want. All that is required is your computer, an internet connection, and a comfortable working space. You can work with multiple companies as a part-time staff member. 
Good Paycheck
If you're venturing into data science for the money, you'll probably not be disappointed. 
Yes, the pay is fat. According to Indeed, A data scientist can earn up to $80,394 annually in Canada. And in the US, Glassdoor says a data scientist earns an average of $96,106/year, In Australia, $116k/year, and in the U.K., £50,585.
While the average pay varies based on experience, job description, functionality, data science remains one of the top-paying I.T. jobs globally. 
Data Science is the Future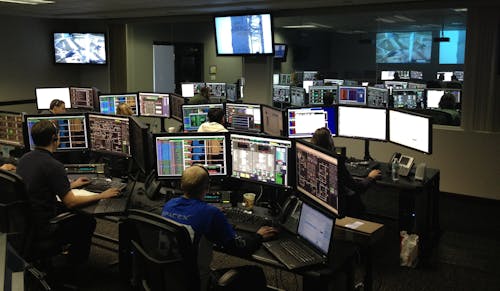 Whether we like to admit it or not, there have been more significant changes in the world in the last half-century than there's ever been since the existence of the planet. What could formally be described as science fiction are now becoming science realities.
Humans are getting curious every day. Innovations are happening in every industry. At the core of this curiosity and innovation is data science. It is leading the way into the future through A.I., Big Data, Internet of Things, Robotics, Space Explorations, Biotechnological Engineering, and Smart Marketing.
Data science involves statistical calculations. See why you should use statistics everyday.
Final Thought
Data science is one of the lucrative jobs of the century. It offers limitless possibilities for data scientists as many companies open their doors for them either as full-time, part-time, contract, or freelance staff. Read more about data science study.
In summary, here are the benefits of becoming a data scientist:
You can work in almost any industry: Marketing, Business, Health, Banking.

You can freelance and have a side source of income.

Data Science is the most in-demand job of the century.

You can work in several positions as a data scientist: Data analyst, data engineer, data architect.

Getting trained and certified as a data scientist is flexible. It doesn't have to be in a university.

It helps you make better and more informed decisions.

You have the freedom to work from anywhere with any company.

The annual paycheck of a data scientist is fat.
All these make data science study worth every ounce of it.
Need a Data Analysis teacher?