Have you always been fascinated with what goes on in Silicon Valley, or are you a tech enthusiast? If so, python learning is the skill you need to turn your interest into a reality. What is Python? Python is a popular multi-purpose computer programming language used for various tasks ranging from data visualization and analysis, the Internet of Things, automation, software design, and web development.
One of the unique features of Python compared to JavaScript, HTML, and CSS is its usefulness beyond web design and development. These are the works of python programming language, from the algorithms that make suggestions on Facebook, Netflix, and other applications to the algorithm that controls driverless cars.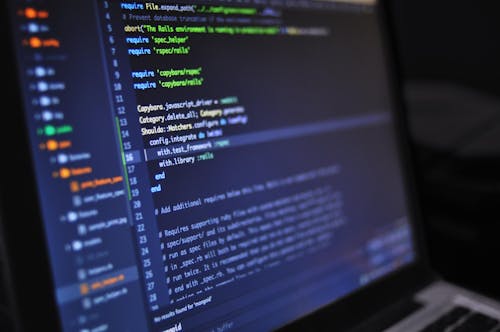 Python's popularity is due to its simplistic syntax, which allows for seamless coding as its syntax is in the English language, making it easy for English-speaking Canadians to learn. Also, you can use Python on different hardware with the same interface. As a beginner, learning python basics will help you bolster your coding skills as you familiarize yourself with the basic concepts in Python (variables, functions, loops, conditions, inheritance, classes, and objects).
One of Python's basics is the class in Python; it is deemed one of the most difficult tasks for beginners in Python. A class in Python is a template for creating objects, while a thing is anything one deems to change when writing code. These terminologies may sound awkward to you, but they make writing code in Python possible. 
Python can be cumbersome to learn without finding the appropriate platform like other computer courses. However, with Superprof, the intricacies of learning python have been demystified. So, if you are ready to start your programming journey, Python is the best language to give you a head start.
Learning Python online has been made super easy with Superprof. You can learn Python wherever you reside in Canada because Superprof provides the option of both virtual and physical lessons.
The best Python tutors available
1st lesson is free!
1st lesson is free!
1st lesson is free!
1st lesson is free!
1st lesson is free!
1st lesson is free!
1st lesson is free!
1st lesson is free!
1st lesson is free!
1st lesson is free!
1st lesson is free!
1st lesson is free!
1st lesson is free!
1st lesson is free!
1st lesson is free!
1st lesson is free!
The Demand for Python Developers in Canada
What is the usefulness of Python programming skills? Python is a programming language used for different tasks in several industries. This is why people who opt for a career change into tech often start coding with Python.
Learning Python will not only make you a developer, software engineer, or programmer, but it will also make you one of the most sought-after professionals in Canada, and it will make you well-off. The affordability of transitioning from one field to another makes learning python an adventurous task.
Python developers are in high demand globally, but they are also equally in high demand in Canada. The COVID-19 pandemic has led to a migratory wave of tech startups and founders from the Silicon Valley to other parts of America, notably in Toronto, Canada. As a result, Python developers are in high demand, especially in Toronto, Victoria, Halifax, Montreal, and Calgary. 
Python is used by a wide range of professionals, including accountants, mathematicians, software and network engineers, and data analysts, which means python developers' services are needed in any organization that works with a large volume of data.
While python developers have access to different career options, including web development, system automation, machine learning, and game programming, Cisco Systems, Bank of America, Morgan Stanley, The Home Depot, CITI, and Huawei Technologies are a few of the many companies hiring Python developers in Canada.
According to Randstad, developers and software engineers were the most in-demand tech jobs in Canada in 2021. Python ranks fourth among the most lucrative programming languages, behind Ruby and JavaScript. The salary for python developers in Canada ranges from $70,000-100,000 per annum, while developers with substantial years of experience tend to earn higher wages.
While salaries are higher around Montreal and Toronto, the number of remote workers has also increased as companies outsource certain jobs to remote developers due to problems exacerbated by the COVID-19 pandemic. Nevertheless, becoming a python developer is not a walk in the park as it requires consistent training and practicing, which can be done physically and virtually on Superprof. 
Is Learning Python Expensive? 
Learning Python is not as easy as it seems, as the cost of learning it varies on different learning platforms and in colleges across Canada. However, the demand for learning python, especially among aspiring software developers, is high because it is a simple and easy programming language.
The higher demand makes the learning market competitive. Nevertheless, learning Python in Canada is expensive; some universities charge as much as $6,620 for tuition, with an additional $100 for the application fee, while some universities charge between $800 and $1,500 for python learning.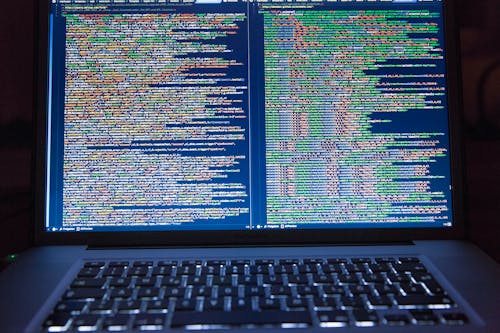 You may be curious, what are the less expensive platforms for learning Python without paying the roof price? Well, financial constraints should not hinder your desire to learn Python. As with other computer courses, Python can quickly be known online. YouTube and other online learning platforms have completely free learning materials to help you learn in the most convenient way possible. You decide when to study and when not to study.
However, not everyone can be a self-taught python developer or can learn Python entirely online without needing the guidance of a tutor, whose mentorship will be instrumental to understanding the intricacies of Python. That is why Superprof is the best learning platform to learn Python in Canada. Its tutors offer both virtual and physical lessons for C$25-70 per hour, depending on the tutor you choose. 
Apart from being cheap, using Superprof will give you many advantages you will not get from other learning platforms. One of which is the personal relationship you will develop with your tutor during the duration of your learning, either virtually or physically. This makes learning easier and more conducive.
Unlike other learning platforms that upload only learning materials, including videos and other reading materials. Also, most tutors on Superprof make the first lesson accessible. This is very helpful as it enables the learner to evaluate the tutor's teaching methods and continue learning from the tutor.
How Much Time Do You Need to Learn Python? 
Like other tech skills, learning python takes time, and the duration depends on your individual goal and why you decided to learn Python. For beginners, it takes over two months to learn the basics of Python.
Python learning demands dedication and consistency as one needs to practice to be skilled in Python. Learning the fundamentals of Python and advanced programming takes months or years. Irrespective of what motivated you to learn Python, some tips will help you enhance your learning to make it faster and easier.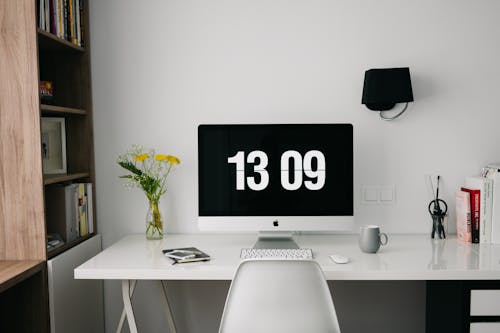 Firstly, you must identify the best learning method suitable for you, and what to expect from a python job. While some people learn efficiently alone. Some people enjoy physical lessons, and others enjoy studying with other learners. So, identifying what works for you is instrumental in determining what the outcome of your learning will be.
Also, you need to set a study goal to enhance your learning. For example, how long do you want to learn the basics of Python? What are the challenges you face in the course of education? How do you intend to overcome the obstacles? See the career path for python pros.
It is also pertinent to join a community of other python learners to share ideas and discuss the problems you encounter while learning. This can be done by joining boot camps, reading blogs, joining python learners' groups on Facebook, and, more importantly, following the python programming trends.
This will help you network with other learners who may later recommend you a job, but it will help you track your progress as you read other people share their challenges and progress. 
Have you always encountered difficulties in your quest to learn Python? Every skill acquisition requires having the best minds or a mentor to put one through the process if you are struggling with learning python either as a beginner, mid-level, or advanced learner.
Superprof is a platform designed to solve your academic problems with over 200 tutors spread across Canada; you are free to decide who will be your tutor, using the 5-1 star criteria and various reviews from other students who have been taught by the tutor or the student's parents.
Superprof provides an easy and seamless platform to learn Python in Canada. You can choose between virtual or physical classes for your lessons, making learning flexible. Also, Superprof enables you to select any tutor of your choice based on the excellent reviews on the web page.
Proximity to your tutor is also one of the fantastic benefits of using Superprof; the algorithm will show you the tutors around or close to your community. In addition, the diversity of tutors from different backgrounds helps learners choose from a pool of qualified tutors with cross-cultural skills and experience, which sharpens their pedagogy.
Additionally, aside from the affordability of the tutors, some tutors also offer their first lesson for free. Once you have made your decision, head over to Superprof. Python instructors are waiting to help you out. If you want to find a python job in Canada, you should read this guide.
The platform that connects tutors and students