Mandarin is the native language spoken by over 920 million people in northern and southwestern China. A lot of people think that the Mandarin language is a hard one to learn. However, this belief is more common among people who speak the English as their first language.
Mandarin is the official language not only in China but also in Singapore. There are over 100 million people who speak Mandarin as a second language in several countries globally, including Canada. With the number of people who speak the language, Mandarin is one the most spoken languages globally.
Do you desire to learn Mandarin Chinese while in Canada? Read this guide!
What could be the factor(s) holding you back from learning the language? Learning Mandarin is not as hard as people say it is if you decide to put your mind to it.
The learning process does not promise to be an easy one. You need to have the right approach if you are keen on learning. First, you need to be disciplined.  Set realistic goals and commit yourself to the achievement of your goals.
You also need to constantly practice what you have learned and be eager to learn more. There are different methods to learn Mandarin Chinese. You can explore one or more of these methods to learn Mandarin, depending on your drive.
First, you can learn by joining Mandarin groups. In these groups, you will be exposed to a community of Mandarin speakers. You can also build your confidence by speaking or joining conversations in these groups.
Another way is to learn Mandarin online. Some many online courses and programs offer to teach people Mandarin. Superprof is an example of a platform where you can learn how to speak Mandarin fluently. The language is broken into bits, and you can learn in a step-by-step process.
Some tertiary institutions in Canada offer Mandarin as a course that you can study and earn a degree. There are also different places to learn the language. You may enroll in the university, spend some years studying, and graduate with a recognized certificate. You can work as a teacher or a translator anywhere in Canada with your certificate and earn money.
For convenience, you can hire a private tutor to teach you Mandarin. Hiring a tutor allows you to set time aside to practice Mandarin constantly. However, more important than hiring a tutor is working with an experienced one, and you can only find them on Superprof.
As it was mentioned earlier, you can choose one or more of these methods to learn Mandarin. When you are with a private tutor, a group, a school, or taking a course, how can you learn Mandarin?
To learn Mandarin, first, you need to learn how to speak. While you are learning the words, you can learn how to write. Finally, you can immerse yourself in the language and become a master at speaking and writing.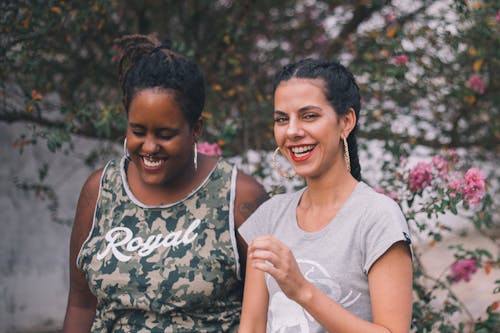 The best Chinese tutors available
1st lesson is free!
1st lesson is free!
1st lesson is free!
1st lesson is free!
1st lesson is free!
1st lesson is free!
1st lesson is free!
1st lesson is free!
1st lesson is free!
1st lesson is free!
1st lesson is free!
1st lesson is free!
1st lesson is free!
1st lesson is free!
1st lesson is free!
1st lesson is free!
Learning How to Speak Mandarin Chinese
A great way to acquaint yourself with Mandarin Chinese is to speak it. Use words, phrases, or sentences that people regularly say in their day-to-day activities. See how a tutor from Superprof can help.
Learn the way people greet one another at different times of the day and how to reply. Learn how to make a request or how to place an order at a restaurant. Here is a list of what you need to learn that will help you speak Mandarin fluently.
The Mandarin tone is considered to be one of the hardest things to learn in Mandarin. To master the Mandarin tone, you need to practice how to speak constantly.
With the way words are pronounced in Mandarin, you could say what you don't mean if you use the wrong tone. How you pronounce your words and the tone you use matter a lot. This is why if you want to learn how to speak Mandarin, you need to begin with the tone. When you are familiar with it, you can start learning and pronouncing words.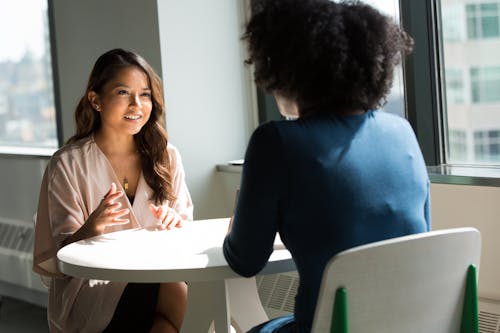 There are four tones in the Mandarin language you must learn before you begin to master vocabulary. Learning how to use the tones might be quite uneasy even if you try to mimic a speaker.
Unlike the English language, the meaning of a word is rooted in the tone in which it is pronounced. So, even if you mimic someone, you might still get the tone wrong.
The first tone is high and flat. You do not overemphasize or under-emphasize the word, phrase, or sentence. You keep your voice leveled. It is called the "ping" tone.
The second tone, also known as the "Shang" tone, is a heightening tone. It does not take your voice up to the peak. You go from a low pitch to a middle pitch.
The third tone or the "qu" tone is a dropping one. Here, your tone fall and rise like you want to pronounce the letter B. You move from a middle pitch to a low one.
The fourth tone is a decreasing tone, moving from a high pitch to a low pitch. It is the "ru" tone.
Once you learn the tone, you can begin to learn the sounds. There are several phonetic sounds in Mandarin, so you need to take some time to learn them one after the other.
Now, you are making progress. Learning Mandarin is not something that can happen overnight. It can take sooner than a few years if you are devoted to learning, but it will take time.
Begin to learn Mandarin vocabulary by practicing how to greet people and reply to people's greetings. You can proceed to learn at different times of the day - morning, afternoon, evening, and night. You can learn about the various parts of the body, food, colors, numbers, and weather conditions.
Learning To Read and Write Mandarin Chinese
One distinctive quality of Mandarin is that the language has no alphabet. Just tens of thousands of characters. But this should not scare you as you need less than 5% to be fluent.
There are two types of Mandarin characters - the simplified and the traditional characters. The simplified characters are used mainly in China and Singapore. The traditional characters are used in countries like Taiwan, Hong Kong, and Macau.
The simplified characters are the ones you see online, in the papers, and other public places. The traditional characters can be found in poems or paintings.
To understand how to read and write Mandarin, you need first to learn the building blocks of the characters. These building blocks are made of 214 radicals. Radicals, standing alone or combined with other radicals, are what make up the Mandarin characters.
It would help if you also learned the strokes of each character. There are some rules that you need to follow to learn how to draw strokes. You can purchase Mandarin workbooks to help you learn these rules and how to draw properly.
Learning Mandarin characters comes with its advantages. One advantage is that it will be easy to learn languages like Japanese, Cantonese, or Korean. This is because these languages use Mandarin characters, although in a different way.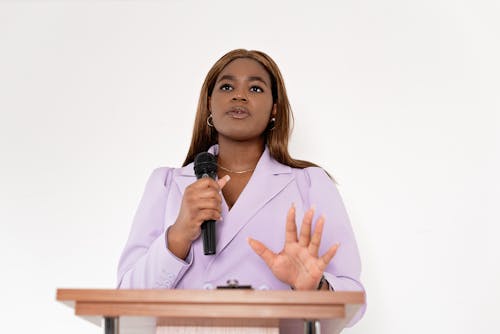 Mastering Mandarin
If you already know how to speak, read, and write Mandarin, good for you. It would help if you did not stop at knowing how to speak and write Mandarin alone. It would be best if you aim for fluency.
To be fluent, you need to practice constantly. The more Mandarin words that you know, the more you will be able to communicate.
Try to have a notepad with you at all times. When you hear a new word, and you do not know its meaning, please write it down. When you get back home, look for the meaning or ask someone.
You can also have Mandarin posters in your house to see and read Mandarin more frequently. The more you expose yourself to these words, the more you are immersed in the language.
Try as much as you can to speak Mandarin every time. It will also help your fluency. When watching Mandarin movies, do not use English subtitles and see how well you will understand the movies.  If you see an English movie, use Mandarin subtitles and disable the audio of your movie.
Find people who speak Mandarin fluently and communicate with them. They can easily correct you whenever you make a mistake. If you can't find anyone around, you can check online.
Remember to sign up for a course or hire a private tutor from platforms like Superprof. The learning process is simplified on these platforms, and you can meet people like you who are also learning.
Find Mandarin materials - movies, music, podcasts, articles, and study them. You can try to mimic whatever is said in the audio or video to help improve your speaking skills. If you think it will help, you can also take a trip to China. In China, most people speak Mandarin, so it is easy for you to learn it when you're with them. One is believed to learn Mandarin faster when in a community of Mandarin speakers.
Mandarin is not an easy language to learn. You have to repeatedly put in the conscious effort if you want to be fluent. Do not beat yourself if you are not making progress as fast as you wish. Take it one step at a time. If you take the right steps now, you will become fluent in a few years.
The platform that connects tutors and students