You own a business where high productivity is mandatory for the company's success and growth over time. But lately, you began to notice the average output of your employees dwindling. Although they still meet up with deadlines and submit tasks when due, you feel something is wrong somewhere.
What should you do in such a dicey situation? At this point, you may be tempted to call them to order and give strict instructions that will force them to increase their output each day? But on the other hand, you realize that this might not take your business anywhere in the long run.
As a leader, you have to be tactful and logical at the same time. Most times, the problem might not be your employees. You need to focus on your shortcomings and ask yourself self-specific questions. In a nutshell, you need to ask yourself some questions and learn the best ways to approach issues such as employee inefficiency that will not dampen their interest further.
Leadership skills are essential in all spheres of management. So whether you manage people or things, there will be a time where circumstances will test your leadership skills.
So if you are a highly experienced leader, you should know how to react to specific cases like the above and get the best from your employees.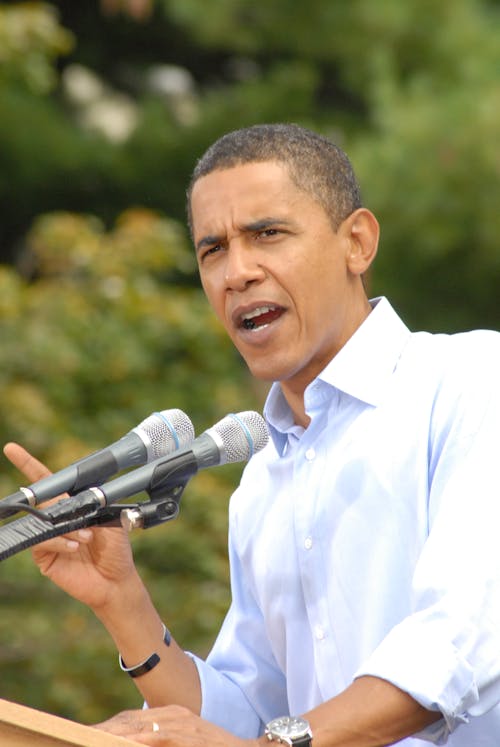 But what is the idea of leadership all about? Why is it an essential skill that people must have in this century? Ride on with us as we take you through this journey and expose everything you should know about the concept of leadership.
The best Personal development tutors available
1st lesson is free!
1st lesson is free!
1st lesson is free!
1st lesson is free!
1st lesson is free!
1st lesson is free!
1st lesson is free!
1st lesson is free!
1st lesson is free!
1st lesson is free!
1st lesson is free!
1st lesson is free!
1st lesson is free!
1st lesson is free!
1st lesson is free!
1st lesson is free!
What is Leadership?
There is a broad way many define leadership all over the internet, which is 'the ability to organize and inspire others to achieve a common cause or goal.' Such definition is not just encompassing, but it anchors every leader top skill: the willingness to work with others and support them until they achieve the targeted goals or objectives set before them.
The truth is that everyone has traits of leadership in them. You might have soft leadership skills such as patience and kindness, but this could be different from the one an employee in your team possesses.
Whatever the differences are, the ability to manage these discrepancies and still shun out incredible results makes you a great leader worthy of accolades.
Why You Should Develop Leadership Skills
Leadership skills are crucial in the workplace, but it is also essential for a great life. In different aspects of our lives, we see people displaying excellent leadership traits in the family, work, and relationships.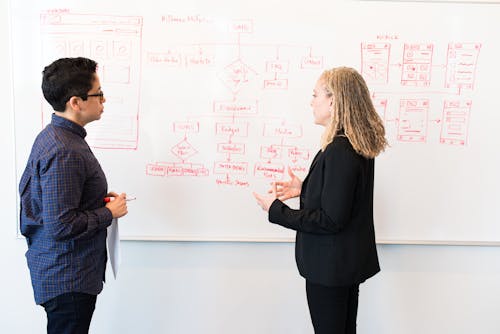 Nevertheless, everyone should possess these skills. Leaving it for only senior management to swallow is like saying only the rich should pay taxes. As a professional, you need leadership skills to excel in today's fast-paced business world. Without it, it may be not easy to understand people, manage them, build a team and encourage/inspire a group of people to achieve a common goal. Even if you are a junior supervisor or an employee of an organization, you need to develop these skills to contribute immensely to your organization's growth, become more productive, achieve more excellent targets, and ace your career.
Our resolve to develop leadership skills could be the most significant move you could take right now to kickstart a brighter future and open the door to a fulfilling career life. With time, as you advance in your career, you will realize why the concept of leadership is attracting so much attention lately. But there are more reasons why you need these skills. Let's explore them.
There are many reasons why you should develop or increase your leadership skills set. If not for any other reason, it helps you to do the following:
Become emotionally intelligent
Develop situational awareness
Motivate and inspire others
Teach by example
Show empathy
Communicate effectively
Be supportive to employees and teams
Provide constructive criticism
Provide a reward for excellence
How to Develop Core Leadership Skills
Learning how to develop leadership competencies that work is key to building leadership skills. It is highly recommended always to have a winning attitude. Leaders don't allow setbacks or failures to drain their resolve or determination.  Here is how to build your leadership skills quickly.
Erase your lack of confidence
Few people are born as leaders, but that doesn't mean the gate is closed for you already. You can still hone these skills with determination and the right attitude. So this is not the best time to talk yourself out of the game. Presenting yourself to others as someone unable to lead others is the greatest mistake you can ever make.
It will not just erode your self-confidence, but it will make others lose trust in you. Therefore, the first step towards climbing the leadership ladder is to acknowledge that you are a great leader and see yourself as one. That is not all. Try to behave like a leader who you have acclaimed yourself to be in everything you do.
Identify and learn top leadership skills
There is more to effective leadership than knowing how to manage a team. Great leaders have a variety of soft and hard skills, which they tweak to their advantage anytime. These skills include empathy, zealousness, positive attitude, self-motivational drive, curiosity, innovation, kind and confidence.
If you have these skills set, chances are you are already on the right track. But if not, you don't have to despair. Make a conscious effort to acquire them and watch the changes it attracts to your life.
Have you ever dared to be different in a crowd where everyone else is doing things the same way? If yes, that could be the leadership traits in you seeking dominance and recognition. The difference between a leader and a follower is in innovation.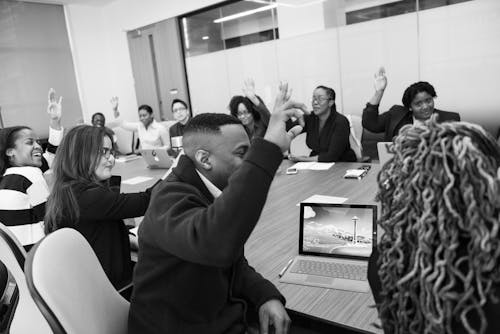 Leaders aren't comfortable working with old and staled ideas for too long. They love creativity and make it the foundation of their decision-making process. Steve Job, Warren Buffet and Bill Gates are perfect examples of leaders with a tremendous innovative mindset.
Leaders are action takers
If you are someone who loves to procrastinate, you might have challenges developing the skills necessary for leadership. Leaders don't waste precious time in decision-making processes. That does not mean that they always make decisions in haste. But it simply means that they do not postpone what they ought to do today to tomorrow because of fear or uncertainty. More so, they are not static. They continually refine their skills to reflect current trends and changes that are the only constant thing.
The Best Online Resources to Help You Develop Leadership Skills
The concept of leadership is a hot topic nowadays. Little wonder why the news is bubbling with different ways many have portrayed leadership. The good news is that you don't have to be born a leader. You can hone these skills even from the comfort of your home.
Note that the key to becoming a great leader is not just by learning the skills needed to be one, but you also have to be determined and implement what you know. That said, there are various ways you can do this. Depending on your preference, you could decide to take the formal or informal route.
If you want to learn leadership qualities formally or professionally, you could enroll for courses or degree programs in your school of choice. There are specific programs that could ace your leadership skills, such as business management, business ethics, financial management, organizational behavior, etc. Such programs are usually available at the undergraduate level (business administration) or postgraduate level (MBA).
However, it is pertinent to know that many aspiring leaders aim for Masters in business administration because its programs encompass all the core skills you need to excel as a leader.
However, if you wish to take the informal route (which most people prefer to take for diverse reasons), you will incur fewer costs and even find it more convenient.
You may download a dose of leadership lessons online, case studies and inspiration quotes online, watch videos on YouTube or even read many articles and take quizzes on the topic. However, there is a route that is not too famous among aspiring leaders. It is the act of learning leadership skills from leaders themselves.
This might sound like a simple thing to do. But in reality, it is far from it. You have to identify a great leader, acknowledge their leadership traits that are worthy of emulation. Then, make an effort to follow them with the intent of learning these skills within a time frame.
You can do it with or without the knowledge of the leader in question. As long as physical contact is established, you will have many chances to learn from the leader. Even as difficult as it may seem, it is the most effective route to take if you want to become a leader with a difference.
So, are you ready to ace your leadership skills? There is no need to tarry. Take the bold step right now!!
The platform that connects tutors and students