When it comes to language learning, the last thing you need is complexity. That is why it is common to find many language enthusiasts researching the most convenient way to learn the language of their choice.
To learn a language successfully, you have to devise a strategy that will help you discover the right approach and style of learning. If you can do that, you will find yourself learning progressively within a couple of months.
Spanish, one of the world's most popular languages, is no exception. There are many ways to learn the language. But which one is right for you? Due to lack of funds or other personal choices, chances are you are looking for the most cost-effective method to learn Spanish.
It's possible not to spend any money throughout your language learning adventure. Most people who learnt Spanish successfully and became fluent could attest that they could save a lot on training and reduce fees per lesson using specific strategies. While others were able to handle it all and never had to incur any expense on language learning.
However, you choose to learn a language, and the style of learning is yours to make. In this comprehensive guide, you will discover practical and proven ways to learn Spanish for less. So get on the boat and enjoy the ride.
The best Spanish tutors available
1st lesson is free!
1st lesson is free!
1st lesson is free!
1st lesson is free!
1st lesson is free!
1st lesson is free!
1st lesson is free!
1st lesson is free!
1st lesson is free!
1st lesson is free!
1st lesson is free!
1st lesson is free!
1st lesson is free!
1st lesson is free!
1st lesson is free!
1st lesson is free!
Getting Started in Spanish
Do you know that there are approximately 400 million Spanish speakers globally? That is why it is one of the popular languages that easily come to mind when considering learning a second language. Aside from Spain, Spanish is the official language of Puerto Rico, Mexico, Bolivia, Costa Rica and many other regions.
So this means that learning Spanish gives you access to leverage the language opportunities present in these countries. Isn't that awesome?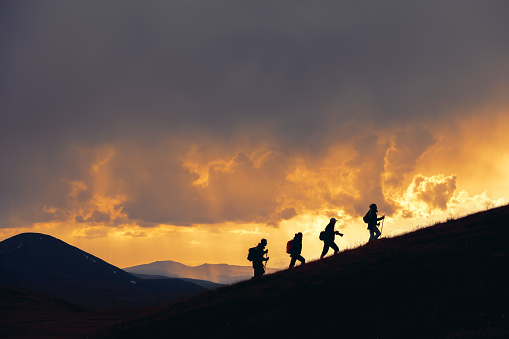 What You Need to Learn Spanish Successfully
Learning a language successfully requires a series of steps. If you miss any of them, your language learning efforts may be futile, or it may take a longer time to achieve your learning goals. So here are the necessities for learning Spanish.
Motivation
Resources
A list of most popular words you need to converse easily in Spanish
How to Find a Tutor for Learning Spanish Online
Too many people who want to learn Spanish have no one to guide them. That is why Superprof language teachers are ready to help aspiring Spanish language learners make the right choice concerning the best resources for learning, training style and approach. Learn more about getting started with learning Spanish.
No matter how hard you try to deny this fact, you need help learning a language.
Learn Spanish Online for Free
There are many ways to learn Spanish, and this includes free methods. Although not all are effective or valid enough to take you from beginner to advanced stages, with careful selection, you can find the best ways and learn Spanish without spending money.
The best apps to learn Spanish for free
Duolingo: if we go by popular online reviews, Duolingo is probably the world's best way to learn Spanish for free. The site uses AI technology, speech recognition, syntax structure and various models to help users learn Spanish for free.
Babbel: this is the best app if you want to learn Spanish while having fun. It also uses speech recognition technology that allows you to repeat the words you hear in Spanish.
Bilingual: This site helps users who want to learn Spanish practice and learn with native speakers. It uses an advanced matching algorithm to pair you with other uses for online lessons, structured in a two-way format. Thus, you can teach others English (f you are fluent in it) and learn Spanish from them. The entire system makes learning easy and fun.
The Best Movies to Learn Spanish Easily
Ever wondered if watching Spanish movies will help you learn Spanish? Here is our candid answer: it will. However, relying only on this method alone is not advised because it cannot make you fluent. It is only useful as a supportive resource.
When you combine the magic of film with other popular learning methods, the results can be fantastic. For example, these Spanish movies will help you strengthen your listening skills. And if highly trained, you can easily understand the meaning of certain words and sentences when you hear them.
Here are some popular Spanish movies that can help you become a better speaker.
La communidad ( 2000)
El laberinto del fuano (2006)
Arrugas (2011)
Tesis (1996)
El numero (2007)
Do you want to brush up on your Spanish for another trip to the movies? Then, check out the movies listed above when next you visit your popular music site or go to the cinema. You will also find plenty of other Spanish movies that are a must-watch for those interested in beginner Spanish lessons.
The best Spanish tutors available
1st lesson is free!
1st lesson is free!
1st lesson is free!
1st lesson is free!
1st lesson is free!
1st lesson is free!
1st lesson is free!
1st lesson is free!
1st lesson is free!
1st lesson is free!
1st lesson is free!
1st lesson is free!
1st lesson is free!
1st lesson is free!
1st lesson is free!
1st lesson is free!
The Best Books to Learn Spanish
Out of the many diverse ways to learn Spanish, books are among the popular ones you will ever find. Although this method is as old as the language itself, it is evergreen and still effective.
The bottom line is finding the right Spanish books that suit your purpose of learning. So, whether you prefer to walk into a bookshop down the street or shop your favorite book stores online, here are some of the popular Spanish books we will always recommend for beginners.
Easy Spanish Step By Step
Spanish Language Tutorial
How to Become Fluent in Spanish
1001 Most Useful Spanish Words
What Apps Should You Use to Learn Spanish?
There are many fun ways to learn Spanish, and most times, books aren't even one of them. However, technology has enhanced over the years, and language learning has grabbed its share of the cake. That is why it is now easy to learn any language you want using your smartphone from anywhere.
Gone are the days when you need to attend a language school near me to learn a second language. Now, apps can do the magic. There are many free apps like Babbel and Duolingo that you can easily download on your phone and learn Spanish on the go.
With these apps, learning Spanish is nothing but fun.
Benefits of using an app to learn Spanish
Learn at your own pace
Most apps have speech recognition that strengthens your listening skills.
Some features include games where you can have different lives
There are many tasks and quizzes you can perform as you learn
Most apps have a matching algorithm where you are matched with another user learning the language.
However, if you choose to learn Spanish with apps, you must know that the learning pace may not be as fast as other methods that involve face-to-face interaction.
How to Learn Spanish on Your Own
Ever imagined learning Spanish without a guide? It's possible if you know how to do it. There are many reasons why many people prefer to learn a language independently. Perhaps, they don't have enough funds or time to see them through the learning phases.
How to teach yourself Spanish
You should know that the resources you choose could affect your learning experience and even speed up the process. But can this be said for Spanish learners who choose to learn the language on their own?
Yes, it also has its impact. But as an independent learner, you could record as much result as a student with a teacher if you do the following.
Know your level
Learn Spanish from a book
Learn Spanish from native speakers
Learn Spanish from YouTube
Learn Spanish using online dictionaries
Learn Spanish using free ebooks and audiobooks
Learn Spanish using free apps and websites
Most people decide to learn Spanish without a teacher due to a tight budget or its flexibility. Whatever your reason for taking this route, ensure you match it with the right motivation to see you through your learning adventure.
How to Teach Spanish to a Dyslexic Child
Dyslexia is a learning disability that affects many children. The condition is mostly caused by hereditary factors, poor birthing conditions or complications during pregnancy.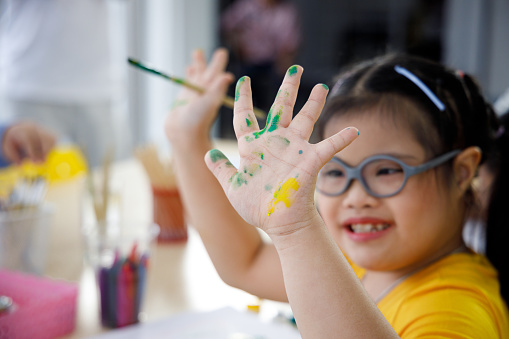 A child with dyslexia usually experiences trouble learning how to read and write. Therefore, it may be a bit difficult for them to learn a second language like other kids.
How to Help a Dyslexic Child Learn Spanish
As a parent, if your child has dyslexia, that doesn't mean they can never learn a language. Teachers and parents can use specific approaches and teaching styles to teach a child with dyslexia Spanish. They include:
Using large characters in all documents used for teaching
Use large character
Highlight important words in bold
Use appropriate fonts
Since children with dyslexia are usually hyperactive, it could help if you always choose a very quiet and conducive place for them to learn Spanish. More so, it could also help them to concentrate better.
Final thought
There are different ways to learn Spanish. We have discussed many of them in this guide. Therefore, if you want to learn Spanish as a beginner, you should know where to start from at this point. Nevertheless, kindly contact a Superprof language tutor to give you the best direction that suits your learning objectives if you still don't know.
The platform that connects tutors and students