Naturally, we don't mean that in the literal sense: you will not find a preposition offering you a job. Nor has Harrod's employed any adjectives or adverbs to function as doormen.
However, if you are hoping for a new start in life, better pay at your current job, or a new position entirely, rest assured: your efforts at learning English will bring those rewards.
According to the British Council, English language exports total in the billions of dollars – and that figure is set to grow: the more people who migrate for educational opportunities, the greater the revenue they will generate.
Additionally, those who travel abroad to fill ESL teacher slots further drive the global economy and cultural exchange.
And those are just the education statistics.
Let us tell you the many ways learning the English language can benefit you socially, economically and professionally.
The best ESL tutors available
1st lesson is free!
1st lesson is free!
1st lesson is free!
1st lesson is free!
1st lesson is free!
1st lesson is free!
1st lesson is free!
1st lesson is free!
1st lesson is free!
1st lesson is free!
1st lesson is free!
1st lesson is free!
1st lesson is free!
1st lesson is free!
1st lesson is free!
1st lesson is free!
Use English to find your footing
There are few events in life more disorienting than moving to a new country. Different food, different culture, different language – it can all be so overwhelming!
The best antidote for any upset, including homesickness and feeling lost, is to be proactive.
Without taking formal English lessons - in a classroom, with a teacher, you can begin to improve your English language skills.
Online resources
For vocabulary and grammar lessons, subjunctive clauses and prepositional phrases, verbs and their tenses: the World Wide Web offers a wealth of study materials, most of them at no cost.
You can learn basic English as well as slang phrases and idioms that are so common in the English language from podcasts and series targeted to those learning English as a second language.
Language learning opportunities abound on the Internet!
Conversation with a native English speaker
As your lexicon of new words grows, don't hesitate to try out your speaking skills with your local grocer, letter carrier, and your neighbors. Doing so will bring you several benefits, such as:
Giving you the chance to converse with native speakers of English.

Improving your pronunciation, especially of difficult words.

The person you are speaking with might even help you pronounce difficult words!

Increasing your fluency even as you learn new words.

Practicing your listening skills in a live setting.

Building social connections.
To say nothing of the boost of confidence you will enjoy as you make yourself more at home in your new country.
Check out your local library
Besides housing a wealth of history and culture in the form of books and movies, facilities all across Canada sponsor projects and workshops tailored to those who are learning English as a second language.
One particular feature of that program is Discover Literature, a page that explores how authors of the last century found creative ways to express their views on the rapidly changing society.
Even if you choose to not participate in any of your library's activities, obtaining a membership will bring you significant advantage as you study English.
Scientists and linguists all agree: one of the best ways to learn a language is to read.

No matter your level of English proficiency, the library has books for you.

Reading above your current level of English can help you learn more words, faster.

Libraries often have a selection of both audio books and movies for rent to boost your comprehension and listening skills.
Sharpening your reading skills is one of the best ways to improve your chances at better employment. Learn how to improve your English level with films and literature.
How ESL courses can open the door to many opportunities?
Learning the English language may seem like a lot of work, but it could essentially help your career. For many career persons working in international organizations, taking an ESL course makes all the difference. In some environments, companies require job applicants to understand English, even at the beginner level.
People who can't initiate an English conversation in such organizations will find it challenging to communicate effectively with their coworkers. If you want to increase your chances of landing your dream job, you need to hire an English teacher online to improve your English grammar and word construction. If you doubt the ESL course's importance, these are ways you can build a solid career with the English language.
More job opportunities
Starting a career is not always easy. Many firms require experienced and well-versed employees - making it challenging for entry-level applicants to find jobs. That said, even as a newbie, you can still make your resume appealing with the necessary skill-set, such as the ability to communicate in the English language. For more experienced applicants, they get jobs more effortlessly.
This is because understanding another language is an in-demand requirement for many firms. Although taking an ESL course would expose you to English, you need English speaking practice to construct stronger sentences.
Easier communication
Working in an organization with foreign employees, who speak only English, could lead to many frictions when working as a team. To develop a strong work relationship with your coworkers, you need to understand English. Often, expatriate workers communicate in the English language. If you can't speak it, then it could affect your productivity at your workplace.
Since everybody needs to work together to achieve a goal, the language barrier could strain the relationship, affecting your organization's growth. An easy way to start learning English is by hiring an English teacher online. Your teacher would help you communicate effectively and improve your chances of getting a promotion or even a better position.
Find English lessons here on Superprof.
Why you need an English teacher online?
Since the COVID-19 pandemic, many schools and institutions have embraced online schooling. This way, schools reduce the spread of the dreaded virus. So, if you want to hire an English teacher, you should consider hiring an English teacher online to enjoy numerous benefits.
The internet has revolutionized how we learn. With many tech-based learning approaches, language learners can hasten their comprehension with the right resources. Here are some reasons having an online English teacher is crucial.
You can learn from anywhere
An essential fact about online tutoring is that students can learn on the go. Learning through an online platform makes the process flexible. As a career person working full-time, you might find it difficult to take an ESL course physically. Physical classes have rigid timetables that may not align with your work schedule. Also, you could have days you may need to travel to another city or even country.
Find good IELTS lessons here on Superprof.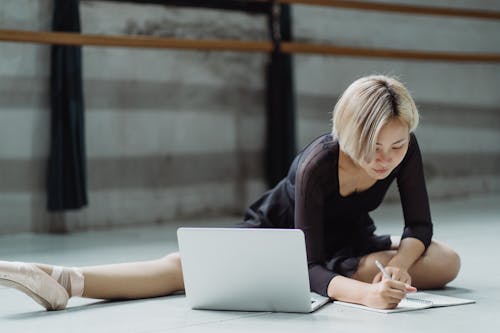 Because online tutoring is dynamic, you can access recorded sessions anytime you want. Similarly, hiring an English teacher online will help you combine work and classes to maximize productivity and self-development.
Access to a broader choice range
If you can't find qualified teachers in your neighborhood, try checking the internet. The internet's ecosystem expands daily with qualified native speakers eager to teach the language. Don't limit your choices, especially if you live in a country that doesn't have native English speakers.
You can access some of the best resources and teachers on the internet when hiring an English teacher online. Many language teachers online are native speakers, making their resources and pronunciations more credible. If you want to learn from the best language teachers around, you might need to hire one through the web.
Find ESL Toronto here on Superprof.
Making your English skills pay off
Once you have a firm grasp on the fundamentals of English – word order and other grammar rules, verb conjugation, good spelling skills and a decent vocabulary, you will find that your viability on the job market has increased.
It is now time to profit from all of your hard work!
Bilingualism in the workplace
Consensus from the scientific community is that people who are bilingual have increased attention spans, and are thus better workers.
Speakers of more than one language have also proven to be better at multi-tasking and finishing projects ahead of schedule.
Therefore, employers actively seek prospective hires who can speak more than one language. Another reason is the fact that multi-lingual persons are absolutely vital in today's global business arena. You could increase your pay by 5 to 20%, simply by the ability to communicate in another language!
Besides landing a position in sales, marketing or shipping, you could carve out a niche for yourself in any multinational corporation you work for by proposing to teach your English-speaking colleagues basic phrases in your native language.
Job facts from around the world
English has really emerged as the global language.
China hires more than one hundred thousand native English speakers each year, to function as Esl teachers and as consultants in their many global firms.

The ten top telecommunications firms are based in India.

The most lucrative oil and gas company jobs are in Arabic-speaking countries.

Ethiopia's coffee industry ranks in the top ten globally.

Europe desperately needs software developers and engineers.
If you are native to any of these regions, you could start a lucrative tutoring business. Once you are more or less fluent in English, you can teach your native language to workers destined for those countries.
If this idea interests you, print handbills offering your services and hand them out in car parks or shopping centers, as permitted.
You can post a copy of such a flier at your local library, supermarket, and petrol station, too.
By far, the best way to attract clients who want to learn a foreign language is to establish an online profile. Superprof is a site where you can list your language abilities and offer lessons via webcam, or as a home tutor.
And, what a fantastic way to build community connections!
The best ESL tutors available
1st lesson is free!
1st lesson is free!
1st lesson is free!
1st lesson is free!
1st lesson is free!
1st lesson is free!
1st lesson is free!
1st lesson is free!
1st lesson is free!
1st lesson is free!
1st lesson is free!
1st lesson is free!
1st lesson is free!
1st lesson is free!
1st lesson is free!
1st lesson is free!
Learning Business English with ESOL classes
In general, Business English is defined as the vocabulary, phrases, jargon and topics that relate to business.
Business English is an umbrella term relating to vocabulary meant specifically for finance and tourism, as well as international relations and trade.
Depending on what area of business you are interested in and/or qualified for, your vocabulary should consist of words meant specifically for that arena.
Before learning Business English, you should have a fair grasp of speaking English in general. You can test your fluency and pronunciation by having conversations with native English speakers.
If you prefer to test your ability without an audience, you could take quizzes online.
If you are uncertain about your grammar and vocabulary abilities, perhaps you could take some English lessons, either online or with a group of other ESL learners.
Because Business English has its own vocabulary, it is important that you have a good foundation of the English language before you learn phrases that relate to the direction you wish to take in business.
English fundamentals include verb tenses, adjective and adverb use, sentence structure and proper use of expressions.
In all cases, taking an IELTS practice course and passing that exam is necessary to further your business intentions.
Employers, professional registration bodies and government immigration agencies often require proof of English language skills as part of their recruitment or admission procedures.
Listening skills are as important as reading or speaking skills in business, so you should devote a substantial part of your English study time to audio materials. Those can include podcasts, audio books and radio broadcasts.
When learning Business English, it is not as important to learn slang as it would be to learn the vernacular specific to the industry you aspire to work in.
However, you might want to learn to use an idiom or two, just to melt the ice with any prospective employer or anyone you would teach your native language to.
Learn how to make English learning easy with our guide to simplifying ESOL Courses.
Tips for initiating an English conversation
One of the most difficult parts of speaking the language is initiating an English conversation. Starting a conversation is especially difficult for beginners who have not fully grasped the language. A way to start conversations easily is by partaking in English speaking practice with a native or fluent speaker.
When taking your ESL course, everything may seem overwhelming, but, like every language, you can only learn it by speaking or initiating conversations. Here are some helpful tips for learners who want to start English conversation.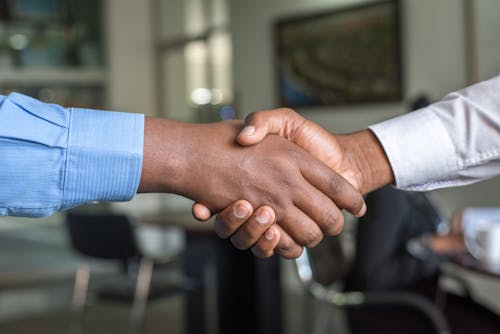 Start with greetings
The first few words most people master when learning a new language are greetings. Most people start conversations by greeting the other party. Greetings are fun and polite way to begin a conversation. Not only do greetings help you initiate an English conversation, but they could also improve your relationship with the other speaker.
If you don't have friends that speak English, try speaking it with your tutor or joining a community of language learners. With this in mind, during your English lessons online, try to take cognizance of new and exciting words, thereby expanding your vocabulary.
Ask questions
Another way to start a conversation is by asking questions. Many native speakers ask questions when conversing. People inquire about the health, well-being or names of other persons through questions. When traveling to an English-speaking country, you need to know how to ask questions.
With that, you won't have issues finding your way around the foreign country. The language barrier is one of the major factors tourists consider when choosing a country for vacation. But when you take an ESL course, communicating in English becomes easier and helpful for gaining mastery. It will also expose you to new cultures and people.
Find good IELTS preparation course Vancouver here on Superprof.
Benefits of taking English lessons online
Individuals have different reasons for choosing to learn a new language through the web. While some enjoy schooling from the comfort of their homes, others find online classes more convenient due to their flexibility. Before starting your English lessons online, ensure your instructor has the right education and experience to teach you the language.
Since online classes are a shift from the norm, you need your teacher to be equipped with all qualifications necessary to speed up your learning. Many online tutoring platforms include instructors' certifications, building trust between students and teachers. Numerous benefits come with taking your English lessons online. Here are some benefits of online language tutoring.
You learn when it's convenient for you
For people leading busy lives, having the time to attend physical lessons is nearly impossible. If you want to learn the English language and still focus on your career, you must register for an ESL course online. Instructors usually record sessions for students to review the video later and for those who missed the class. As you work towards building your career, you will spend more time working. However, this should not hinder your learning process - thanks to valuable resources and recorded English classes.
You save money
When you move from one location to another, you spend more money. If you want to cut costs and save more money, consider having your English lessons online. Online courses are usually cheaper than physical classes because instructors have lesser overhead costs.
With numerous online tools and resources, your instructor can recommend ways for you to learn with the internet, aiding retention and understanding. You will also meet other learners worldwide; you can share helpful tips and insights while practicing English with each other through this process.
Find ESL classes near me here on Superprof.
How to commence your English speaking practice?
After starting your English lessons online, the next step is practicing to become a better speaker. As a beginner, there are some crucial things you need to note before speaking English. For starters, you need to work on your pronunciations. Some words sound different from their spelling. So, when you pronounce these words, understand that they are spelt differently.
Another thing to note is sentence construction. It would help if you listened to native speakers to understand how they construct sentences. If your structure is off, you won't pass your messages clearly. With this, you can commence your English speaking practice. To improve your grammar and sentence construction, you can take these approaches.
Watch movies
A popular way to start your English speaking practice is to watch movies with characters speaking English. If you are still new to the language, you can add a subtitle with your native tongue to understand what's happening. Listen to how the actors use their words and how they construct their sentences. In most cases, the characters will speak fluently, helping you build your vocabulary and work on your pronunciations and accent.
Read books out loud
You can become familiar with English by purchasing books written in the language and reading them out loud. When starting, you might make mistakes, but that's okay. You are learning, and that's all you need at this stage. Coupled with your English teacher online, you can quickly master pronunciation and spelling. If you face difficulties pronouncing some words while reading the book, you can use internet resources to get the correct sound. Reading books out loud forces your brain to register those words and recall them for later use.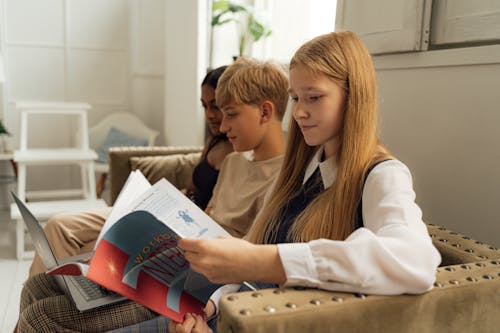 Sing English songs
If you love singing, then you can try listening to English songs and repeating after the singer. With more practice, you would be able to pronounce those words correctly, aiding your learning process. If you can't sing, then try mimicking the words by watching the mouth movement. With this, you will gain a lot from your English speaking practice.
Let your English language skills lead the way
Whether you are just getting established in your new environment or have been studying English for a long time, rest assured that your English skills will provide you with opportunities to earn money and social standing.
The more English learning you pursue, the better your chances of being hired for a lucrative position by a multinational firm.
As an English learner, you can take advantage of free English lessons at your local library or through the British Council, learn English online – through podcasts or with a tutor, or enroll on English courses in Vancouver and beyond.
These many ways to learn English will indeed open doors for you: professionally, financially and socially. Why not make learning a new language fun as well!
And you won't need any adverbs or tricky vocabulary to hold that door open!
Discover how learning English can give you greater access to higher education and online materials.
Looking to improve your level of English? Check out our ESL courses online.
Going back to school can look a little different now. Read our Back to School in 2020 to learn more.
The platform that connects tutors and students