Signing up for the gym has more benefits than you can ever imagine. It holds lots of beautiful experiences. And as a specialized training center, it makes exercising pretty effective.
While the gym serves as a regular visiting center for most people, others are driven by its extras. Exercising alongside a gym personal trainer improves your well-being by far. It serves as a remedy for enhancing our social life. Best of all, it checks the body from time to time and even prevents unforeseen health conditions. 
The best Personal Trainer tutors available
1st lesson is free!
1st lesson is free!
1st lesson is free!
1st lesson is free!
1st lesson is free!
1st lesson is free!
1st lesson is free!
1st lesson is free!
1st lesson is free!
1st lesson is free!
1st lesson is free!
1st lesson is free!
1st lesson is free!
1st lesson is free!
1st lesson is free!
1st lesson is free!
Do you Need a Personal Trainer Gym?
Nothing beats having a professional by your side to set the right paths, so you don't strain your muscles thinking you were working out pretty well. The beauty of going to the gym is having your body examined and worked on by a professional. As a new member, it is normal to feel shy or different from others in the room. With everyone staring at you like a two-dollar bill that popped from nowhere, you might feel reluctant or change your mind. 
Sometimes, starting your session may seem confusing. Hence, someone needs to act as a guide and put you through the workout process. Which workout plan should you do first? How many lapses should you go? All these tend to weigh on individuals whose primary goal is to improve their health conditions. A professional gym trainer sets the motion in place, and with time, you're living the lifestyle.
Discipline is key to hitting the gym for its benefits.
If you've ever signed up for the gym without regular follow-up, you'll likely quit again. When that grumpy feeling strikes, and you end up slacking, you need that one person to put you right back in motion. It would help if you had someone to hold you accountable.
The best workout tips for beginners come from a personal gym trainer. You might want to work out but feel less motivated. You may be motivated but lack knowledge when it comes to hands-on experience. Regular physical exercise revives the body while regulating the blood system. It protects you from additional health risks.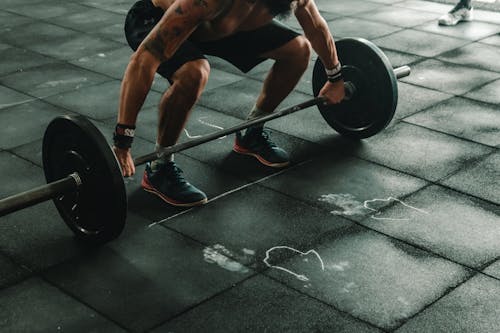 So if you're thinking of hiring a gym trainer, keep in mind that it's worth the expenses.
Learn more about gym equipment.
What to Look for in a Gym Trainer?
Home or gym training, getting a personal trainer makes everything easy. Try seeking recommendations from friends and close peers. And most of all, do a thorough assessment before finally settling with a choice. 
How can you determine whether a trainer is suitable to be your gym instructor? Consider looking for the following traits:
Certification
Before you decide who to start working out with, request valid credentials. A professional will possess the necessary certification to practice coaching. If the National Commission for Certifying Agencies (NCCA) recognizes it, then you're good to go.
Education
Seek a professional with the right education—one who has studied exercise science, anatomy & physiology, or any health-related subject. 
CPR & First-aid Approval
Ask for CPR/First aid approval just in case an emergency occurs. Working out isn't fully safe. Sometimes, accidents can happen. Having a CPR/First-aid expert by your side aids safety.
Documented Review
A personal gym trainer will approach you with paperwork containing all the necessary information, including fees, liability, and additional details.
Flee from any gym trainer that didn't screen or assess your condition before your first workout. A professional will listen to your workout goals, opinions, and limitations.
The best Personal Trainer tutors available
1st lesson is free!
1st lesson is free!
1st lesson is free!
1st lesson is free!
1st lesson is free!
1st lesson is free!
1st lesson is free!
1st lesson is free!
1st lesson is free!
1st lesson is free!
1st lesson is free!
1st lesson is free!
1st lesson is free!
1st lesson is free!
1st lesson is free!
1st lesson is free!
Five Pre-workout Benefits You Should Know
Pre-workouts prepare the body intensively, supporting your goals and objectives. About 30 minutes to one hour before your workout session, try some pre-workout supplements. They mostly contain protein and carbs for easy digestion and energy circulation. Adequate pre-workout nutrition can help with the following:
To Avoid Premature Fatigue
Taking pre-workout supplements restores efficient energy. You don't get tired quickly. And if you do, these supplements make every rep count. The best pre-workout supplements will set your body for optimum performance.
To Reduce Protein Breakdown
Gaining a few pounds requires a balanced level for both protein synthesis and protein breakdown. Before your next workout session, try diets with enriched amino acids. Ensure your protein level remains high to prevent your muscles from being broken down for energy.
To Increase Performance
Protein is a delicate nutrient for improving one's health. Protein contributes richly to the muscles while providing additional support. To make every rep count as your exercise, the protein level taken must equal the amount required to break down energy.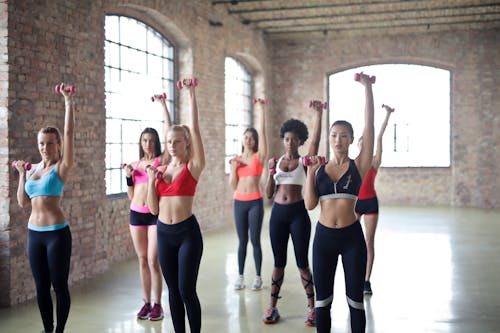 To Restore Focus
Caffeine puts the body at ease. It clears the mind and restores focus. All pre-workouts consist of 150mg to 300mg per serving. When taken, the body undergoes a sudden transformation that results in an effective workout session.
To Enhance Recovery
Pre-workout supplements blend with the body's performance to provide adequate breakdown and circulation of energy. It prepares you for an intense workout—such supplements are pretty effective.
After doing intense cardio and sprints, Beta-alanine restores the muscle to its normal condition. This supplement reduces pain and fatigue from excessive workouts.
Learn about gym membership cost.
Workout Tips for Beginners - Five Benefits of Going to the Gym
Visiting the gym pays in the long run. You might think it isn't worth the expenses until you neglect working out. Gym instructors have studied the body's performance for years. Hence, they know which body parts are more vulnerable to stress and fatigue.
By signing up at a personal trainer gym center, you expose yourself to the following gym benefits:
Bone Improvement
Bones build up the body. They are major components that need replenishment from time to time. The tissues in the body remodel all components; therefore, it needs milking all the time. Intense workouts and a healthy diet strengthen the body tissue.
Mental Well-being
Regular workouts reduce the risk of falling into depression. Running for thirty minutes or walking for one hour a day helps the body to produce more endorphins. Endorphins put your body at rest, reduce pain, and boost the immune system.
Gym centers offer team sports for improving social interaction within the premises. As you partake in joint activities, your self-esteem boosts beyond the average level.
Weight Loss
As humans, we consume energy by doing physical activities. More so, our energy intake level is determined by the food we consume. While we take in energy by eating, let's not forget to burn out calories too.
Boost Memory
Exercising has more impact on the ];]brain than you think. Your dopamine level increases as you exercise. Dopamine is a fast remedy for boosting one's mental health and ability to focus. Your retention skills become sharp as you exercise daily.
Little or No Health Risk
Regular workouts reduce the risk of suffering from heart or blood circulatory disease. As you burn out energy, your muscles heat up, and the heart begins to pump blood faster using oxygen. Blood is then circulated through the body tissues, therefore, reducing health risk factors in the body.
Exercising At Home — Workout Tips for Beginners
Are you looking for the best gym tips for beginners? Maybe your favorite gym center is closed down. Or perhaps you've started working from home, and your obligations hook you up. Exercising at home can be fruitful if done appropriately. All it takes is the right approach. Before you begin your workout session, it's essential to educate yourself on the processes to follow.  Look no further. Try the following workout tips for beginners and make exercising at home fruitful:
Create A Workout Space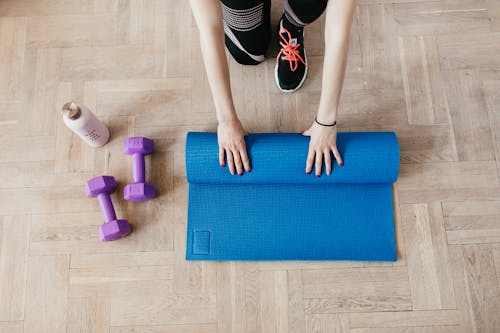 Now that you've finally decided to take yoga classes at home, having a designated space should come first. Look for a comfortable spot just around the corners of your home and set up your mat. This space doesn't have to be large or fancy. If it's comfortable for you, then it's super effective for your workout sessions.
Find a Program You Enjoy
Without a guide, you might not get the desired result. Preparing your body for your next session isn't enough. A training program leads you through the right process and proposes a workout plan with tons of benefits. Opt for a bodyweight program to gain strong muscles. Workout programs vary. Your workout goals will help you to pick the right choice.
Be Disciplined
Are you like my fellow trainees who work out once in a blue moon? See why you haven't gotten any result. Effective morning workouts come with long-term benefits but require consistency. Start with ease and build healthy habits into your daily routine.
Set Reasonable Goals And Walk Towards Them
Setting your workout goals gives you a destination. Waking up in the morning, you can decide to do twenty push-ups before heading to the bathroom—nothing less. When you achieve your workout goals, the activities you thought were difficult become easy. 
Find a Workout Buddy
The best workout tips for beginners is to get someone to hold you accountable whenever you skip a session. Better still, create a text chain if no one is physically around.
Whether you choose to exercise at home or visit the gym, if you don't have a guide, you won't get any results. The best feeling is, achieving your fitness goals while enjoying your workout process. Stick to a purpose-driven program and see how you'll transform into a stronger person within the shortest time.
Ready to start a fitness routine? See the top gyms in Canada.
The platform that connects tutors and students