The piano is a wonderful instrument, and it's normal to assume that learning it should have some astonishing benefits. This is not all about being biased. There are some scientifically proven benefits of piano playing as well as health benefits.
If you wonder why you should learn piano skills, maybe you should take a peep into what this valuable skill can do for you because many have attested to its fantastic work in their mental lives. Like yoga and some other forms of exercise, you may not know what it feels like until you start doing it.
Worried about disadvantages, we haven't found one either! So let's dive in to explore the benefits of playing the piano. And perhaps, you may rethink your decision and purchase a personal piano right away.
The best Piano tutors available
1st lesson is free!
1st lesson is free!
1st lesson is free!
1st lesson is free!
1st lesson is free!
1st lesson is free!
1st lesson is free!
1st lesson is free!
1st lesson is free!
1st lesson is free!
1st lesson is free!
1st lesson is free!
1st lesson is free!
1st lesson is free!
1st lesson is free!
1st lesson is free!
Reliefs Stress
Do you know that piano can help you relieve stress if you play it regularly? A lot of studies support this claim. For example, imagine after a stressful day at work, and you retire to your bed at the end of the day with aching feet and legs. You may feel better if you strike a few keys before bedtime.
It does not just help you feel better. It can help you forget about the stress you went through, thereby helping you alleviate pain—little wonder why people who play the piano regularly experience less anxiety and depression.
Piano playing creates a positive feeling that makes you let go of your worries and brings in positive energy, lowering your blood pressure and making you feel better.
Improved Grades at School
The benefits of playing the piano will not be complete if we fail to mention the impact it could have on a child's school grades. Children who learn to play the piano have a faster spatial cognitive development rate than most kids who probably don't know what a piano looks like.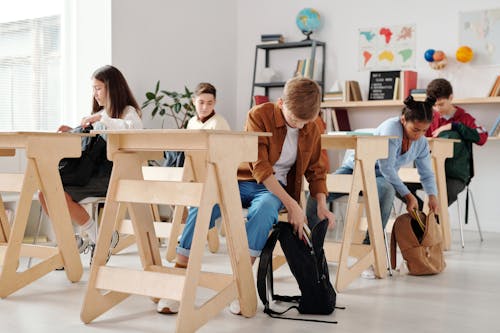 As a kid, if you were exposed to music lessons (especially the piano), you will retain information better as you learn and progress through the tracks. A retentive memory is mainly appreciated when you get to college or university. There, you will value your educational foundation in elementary school.
Aside from building a retentive memory, playing the piano helps increase concentration for both kids and adults. No doubt, better attention is highly needed for effective learning and improved grades in school.
Do you know you can learn many life lessons from your piano teacher? Discover the lessons.
Increase Aural Awareness
Most people can easily recognize the tone of music with the slightest sound, while others may require a loud sound to detect whether it is from a musical instrument or not.
Are you tone-deaf, or do you have a high aural awareness? Piano playing can help you increase your aural awareness. Kids who can play the piano can easily recognize tones, chords and intervals.
It is not just for kids. Even as an adult, playing the piano can help you understand sounds and differentiate between them easily.
It Helps You Enjoy Immense Health Benefits
Pianists enjoy a wide range of physiological and physical health benefits. For example, learning to play the piano will help you increase your hand-eye coordination, improve agility, sharpen motor skills, reduce cardiac complications and lowers blood pressure.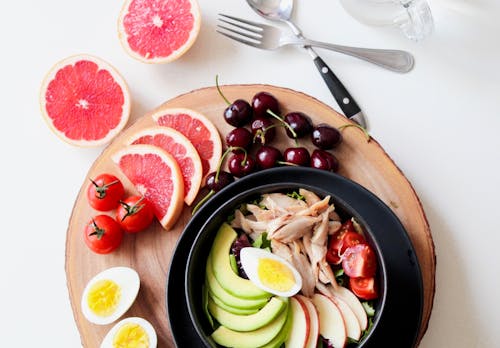 As your hands and muscles get used to the keys on the piano, they will become stronger and better. This makes piano playing a perfect way to exercise the hands. In addition, it alleviates muscle stiffness and helps you feel better during the fall.
It also improves flexibility in your hands as you stretch them on the keyboard and strike the keys gently. You are doing them more good than you are probably aware of at that time.
The best Piano tutors available
1st lesson is free!
1st lesson is free!
1st lesson is free!
1st lesson is free!
1st lesson is free!
1st lesson is free!
1st lesson is free!
1st lesson is free!
1st lesson is free!
1st lesson is free!
1st lesson is free!
1st lesson is free!
1st lesson is free!
1st lesson is free!
1st lesson is free!
1st lesson is free!
Constructive Criticism
As a piano student, you should expect some words of encouragement and criticism from your teacher. Professional piano teachers are trained to give constructive criticism instead of a complaint when a student fails to meet expectations.
A student never enjoys criticism, but when they receive it as constructive criticism, it helps them get feedback on their performance positively. While learning to play the piano, a student may make some mistakes, which helps to respond to constructive criticism. And such a habit becomes a part of them, thus helping them shape their thought about learning in general.
Increase Creativity
Piano playing is all about being creative. Most of the sounds played on the piano were written hundreds of years ago. No doubt, interpreting such a piece of music requires some creativity.
To play the piano professionally, you may be required to interpret sounds to an audience who probably don't care what the sounds are written as. All they want to hear is excellent music that burst their bubbles.
Therefore, you have to be creative from all angles. Playing the piano regularly will activate your brain's creative side and help you put it to good use always. Eventually, this creativity becomes a habit and extends to other parts of your daily life.
Gain Confidence
Little things build your confidence level like the piano. Have you ever seen a pianist? They are confident in what they do and are loving it. That is what playing the piano helps you to achieve over time.
If you battle with self-confidence and inferiority complex, the solution is right here! Try to learn the piano and see how fast your self-confidence increase. Self-confidence is needed to make certain decisions in life and live a purpose-driven lifestyle.
How do you feel when you don't have to turn to others for help in every critical stage of your life? But, then, learning how to play the piano can do the magic for you!
See how to find a piano teacher right away!
Increased Memory Development
Learning how to play the piano requires that you know a new set of vocabulary and master how to memorize different pieces of music. As you learn piano basics at a time, you may no longer need to look at the score. Instead, during that time, you can focus on playing the piano.
While playing advanced music pieces, it may be not easy to follow the score. Therefore, you will have to learn the pieces by heart; you subconsciously improve your memory by doing that.
Improved memory can help you achieve a lot of things. For instance, you will no longer struggle to do simple arithmetic, remember simple things or even a friend's name. It will also help you ace your career goals because you will become better at decision doing overtime.
Start online piano lessons here on Superprof.
Improve Your Social Skills
Attending music classes or categorized group lessons allows you to become aware of your environment. Moreover, you will meet many people to build your network and social circles as you progress along in your lessons.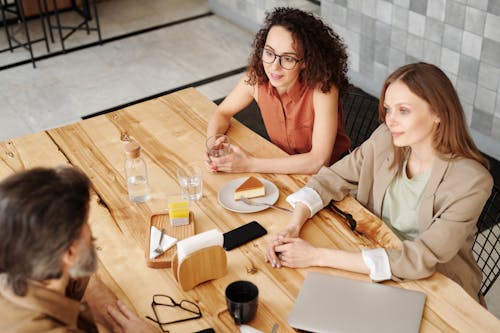 As you advance in your music journey, you will learn how to play before an audience, build a network that includes other pianists by joining online groups and local communities. The point is that your social life will experience a buzz by the time you finish learning how to play the piano.
Live a Beautiful and Purposeful Life
This is more of a personal benefit than a standard one. Music is powerful and can influence a person's life positively. And the piano is no different. Piano music can make other emotions surface and bring back memories that we cherish to date.
These effects are not only noticeable in the player but the listener as well. Most people react to piano music with laughter, joy and amazement. The outburst of emotions is the reason why many can't without listening to the music.
And if you know how to play this wonderful instrument, you can help others find the joy they seek and discover more meaning out of life. You can enjoy piano music yourself, with your immediate family and friends or even play before a large audience.
Is Learning the Piano Fun?
This is subjective and depends on how you learn it together with your learning goals. The piano is one of the few instruments that can help you explore your creativity game. As you will agree, the world of creativity has many possibilities.
This is to say that you could transform a non-existent idea and make it come to reality with your imaginations and your skills in the piano.
There is no better way to learn the piano than now. To experience the fun side of learning how to play the piano, you have to identify your learning objectives and determine the best way to pursue them. Once you have done that, figure out how to fine-tune these ways to make them more fun than the usual learning mechanism.
See how much it will cost you to learn piano in Canada.
You will discover that it is the best musical instrument to learn at any age. Your piano teacher will also help you to achieve your learning goals faster. It is best to carry them along in your decision making and let them know what you plan to achieve with your lessons. That way, you will enjoy the best mentorship and learn piano the fun way.
The platform that connects tutors and students