The tennis tournaments in Canada are arguably one of the most anticipated sports events in the country. Watching the game in a standard stadium makes it even more fascinating. Canada has over 1,000 tennis courts that are always packed full when there are major tournaments in regions where these courts are situated.
The South Cowichan Lawn Tennis Club, founded in 1887, has one of the oldest grass tennis courts globally and Canada's only grass court. There are other tennis stadiums in Canada, such as Aviva Center, Stade IGA (located in Montreal), Jarry Park stadium, and many more standardized tennis courts. All these stadiums are provided with the facilities needed for good tennis training.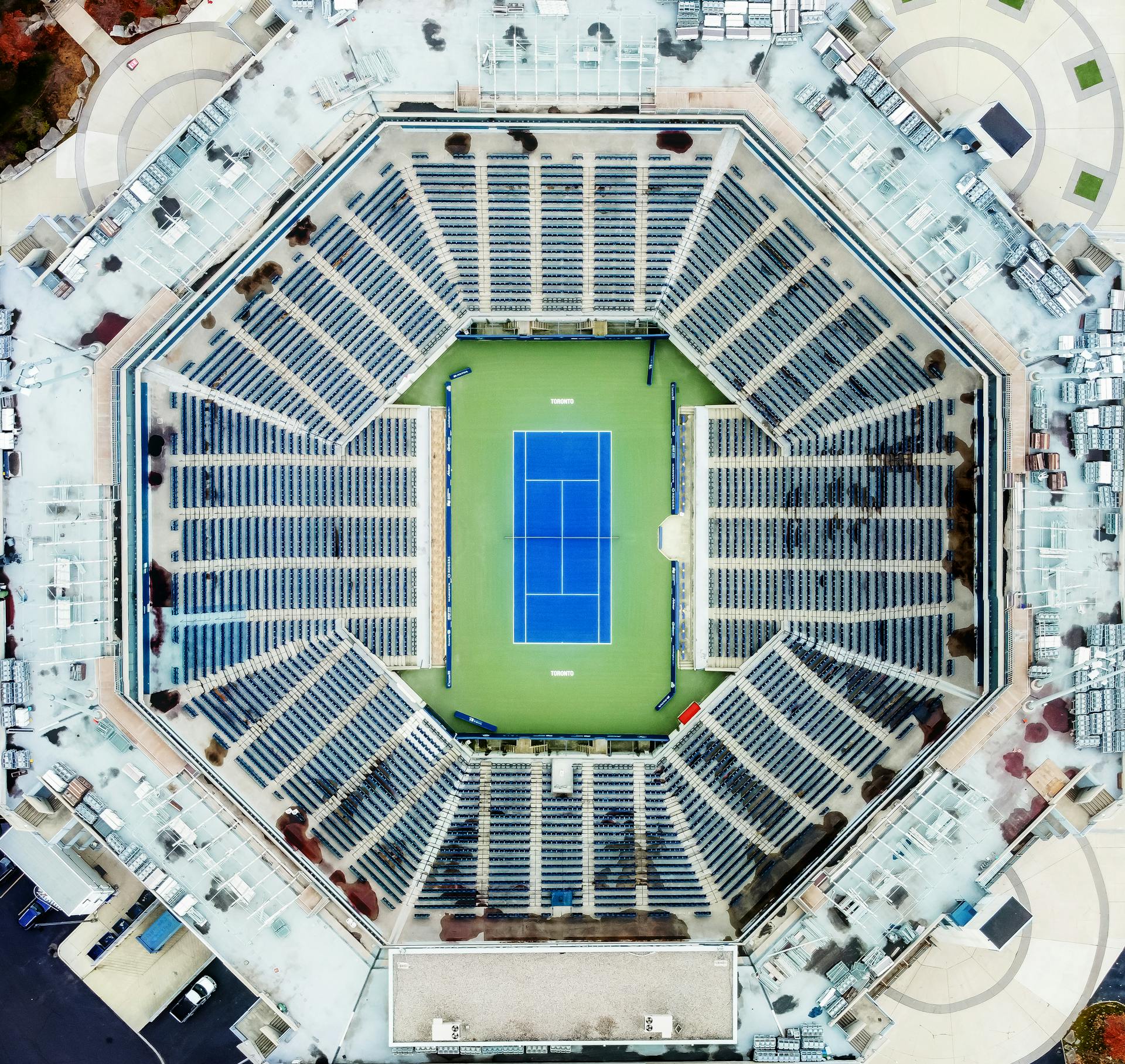 The best Tennis tutors available
1st lesson is free!
1st lesson is free!
1st lesson is free!
1st lesson is free!
1st lesson is free!
1st lesson is free!
1st lesson is free!
1st lesson is free!
1st lesson is free!
1st lesson is free!
1st lesson is free!
1st lesson is free!
1st lesson is free!
1st lesson is free!
1st lesson is free!
1st lesson is free!
What Should the Best Stadiums to Learn Tennis for Beginners Have?
For a beginner who wants to learn tennis in the best space and stadiums, you have to look out for important facilities that should be put in place in that court. There are many stadiums in Canada, but finding the best fully-functional stadium with standard equipment is important.
First, let's look at important things a tennis court or stadium should have.
A standard tennis stadium should have a good structure that is not affected by weather or other external factors. The grounds should be maintained. A hardcourt must not have cracks; it must be smooth and easy to play on.
A standard fence for a tennis court should be 10 feet high. This ensures that balls don't fly out of the court when training. The width of the court should also be 120ft by 60ft; space in the court is necessary.
The net is an important piece of equipment that should be properly maintained in every tennis stadium. The net must be tightly connected to the side poles, and the height must be between 3 to 3.5 feet. A good tennis court should not have a weak and expired net.
A standard stadium must have proper lighting so that players can train or play when it's dark. Every stadium part must be well lit up when dark to give players clear sight as they move to and fro the court.
While this may not be found in some stadiums, it is also needed. A player should be provided a space to change into their training uniforms. Every standard stadium should have a well-maintained locker room.
All of these and more make up a good stadium. They should be in a clean state at all times, regular maintenance should be prioritized, and most importantly, they should be functioning. Stadiums with these facilities are undoubtedly the best places to learn tennis for beginners.
As a beginner, you should also check the reviews for any stadium you wish to learn in. Reviews are eye-openers that tell you what you will most likely meet there. Stadiums with good reviews should be considered when choosing a learning center. Some of the highly-rated stadiums in Canada include the Aviva center, IGA stadium, and the National Tennis Center.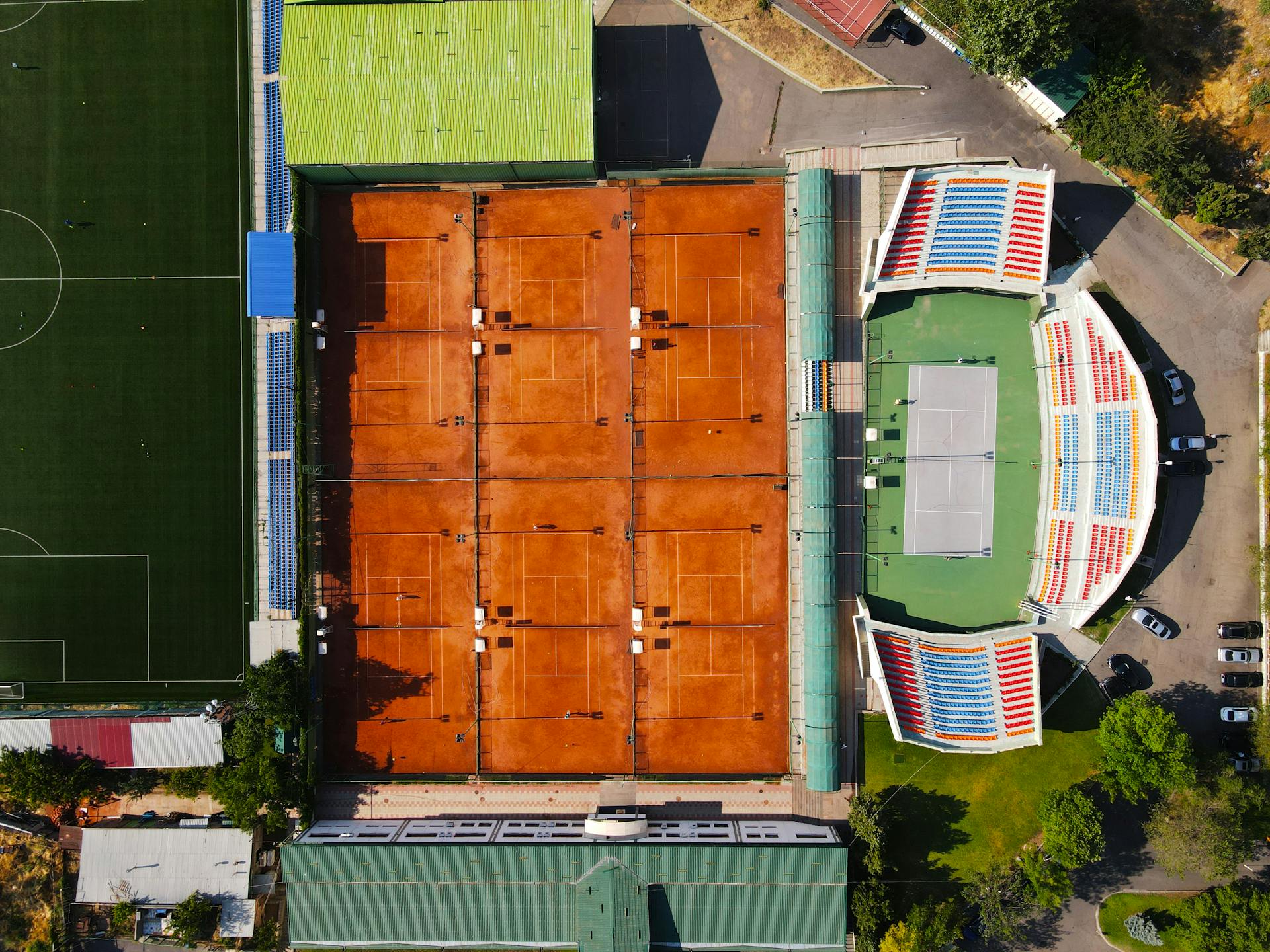 Why Do You Need a Tennis Instructor to Excel as a Player?
A good tennis player must have a coach. Every professional tennis player has an instructor who tells them where and how to go per time. Top players like Nadal, Djokovic, Serena Williams, Bianca Andreescu, and Naomi Osaka have professional instructors. It is safe to say that you will not grow as a player without an instructor.
One benefit of an instructor is proper tennis training - mentally and physically; a tennis instructor will give you exercises and drills to work on that will help. These exercises range from running laps and maintaining your physical performance to practicing basic techniques in tennis. An instructor will make sure they touch every aspect of training.
As basic as tennis forehand and backhand hits are, many players often find themselves making mistakes. Some don't even realize their mistakes because they have perfected their errors. Yes, it is possible to perfect your errors and coaches ensure you do not make errors continuously; they take note of every detail in your game. From your grip to your service and your returns, they detect every little error and make sure they are corrected.
A tennis instructor can repeatedly make you do your ready positions to make things perfect as they should be. A player with perfected errors will always have trouble. This is why instructors guide you through your mistakes and take you from a beginner to a pro in no time.
You might seem to be doing fine alone - training, watching videos, and practicing your techniques. You will need an instructor to guide you because important tennis information must be on the move against different opponents. A coach ensures you follow these instructions till your game becomes better.
Without a coach, you will not realize what your weak points are. You might be having some trouble with the tennis forehand hits or backhand. When a tutor comes in, you will learn to correct your mistakes and adjust certain things that need to be adjusted.
Another important reason to have an instructor is their ability to show you techniques based on their assessment. What does this mean? The procedure to learn tennis for beginners can be tricky. A coach will assess your capabilities and your strengths and, with these observations, devise a technique that suits you.
Superprof is a site that will provide you with instructors who will do all of this and more. These professionals have an in-depth knowledge of tennis and have been in the sport for years. You will not only learn at a convenient time with these tutors, but you will also be learning from the best.
How Can Mastering Tennis Instructions Help You Play Better on the Stadium?
One important rule for beginners who want to learn tennis is to follow every instruction. Some tennis instructions are not to make mistakes that could alter their game. Ignoring tennis instructions will affect you as a player.
Learning how to balance the ball is one important instruction given to beginners. This instruction is often followed by bouncing exercises for players. Continuous bouncing of the ball on a racket gives you stability and control over your ball. This exercise might seem meaningless to a beginner at first, but as soon as you start playing in competitions, you will see that every little exercise makes a difference. Before serving, a little tilt of the racket can alter a player's service.
Examples of basic tennis instructions are:
Hit when the ball bounces once

Grip the racket tightly

Keep the ball inside the lines 

Do not touch the net

Have a strong stance
All these instructions need to be mastered to be a good player. Once you master all the basic tennis instructions, you will find yourself subconsciously following every rule. All instructions should not be overlooked as they make a big impact on a player's game.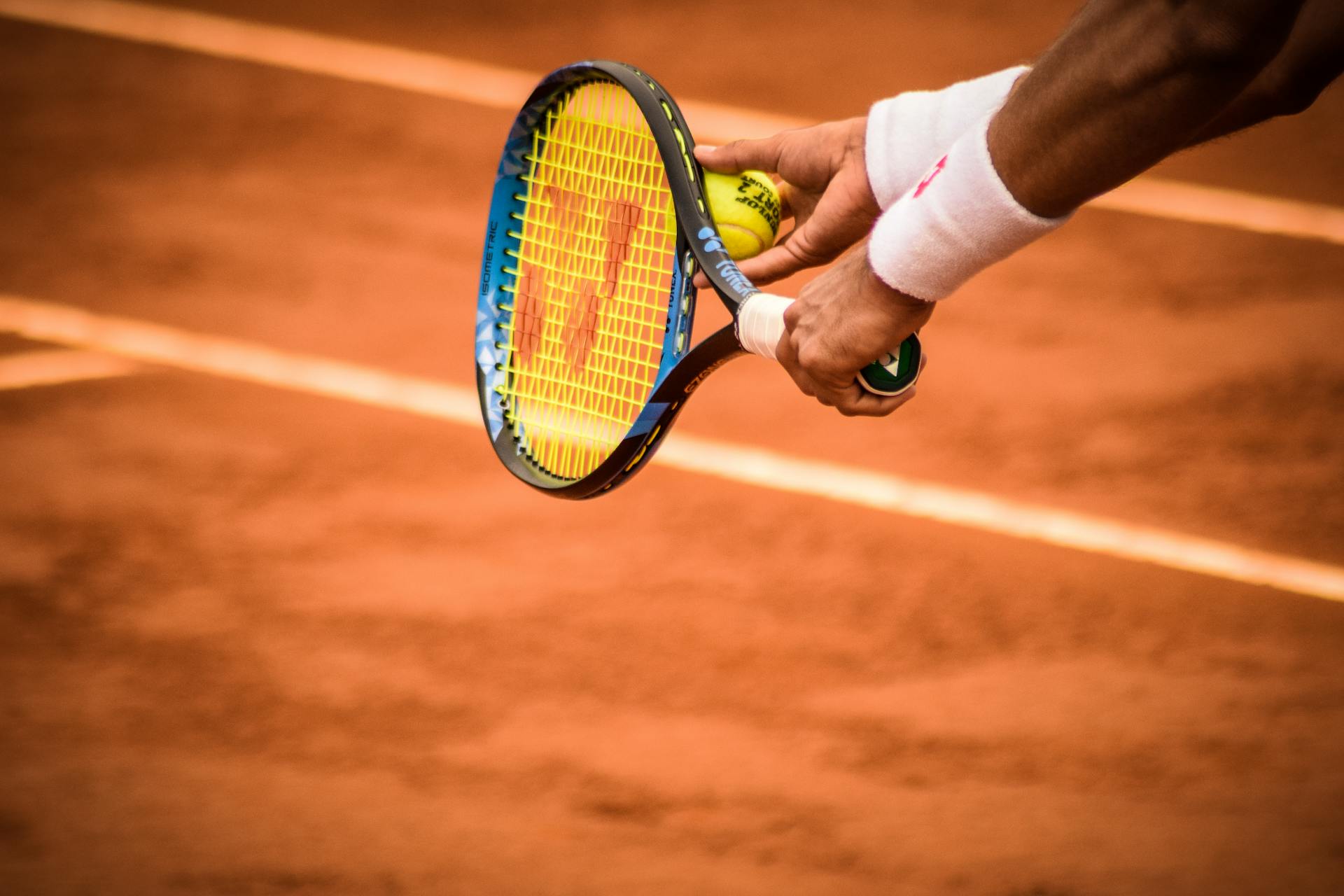 What Are Five Reasons Why You Should Hire a Tennis Instructor?
An easy way to learn tennis for beginners is by hiring an experienced instructor. If you want to have an effective learning experience, you must hire a tennis instructor. There are many reasons why an instructor will benefit you as a beginner; here are 5 of them:
This will involve putting lots of effort into your progress. A good instructor will take their time making sure they tighten up loose ends. If you have a problem with your backhand hits, an instructor will make that better and vice versa.
Some might think a coach is only there for the physical work; the truth is a good coach will ensure you are not lacking in confidence. A good player must have self-confidence; training without being confident in your abilities will make you feel stagnant.
An instructor studies their students and improves their strong points. A player who is a naturally good server will most likely be given techniques that will make them better. Instructors help you see more than good; they shape you to become a great player.
A good tennis coach pays close attention to their players. They see every little mistake and improvement a player makes. They don't only pay attention to your physical changes; they also help you get mentally and physically prepared for every game.
When you train by yourself, you will hardly see your mistakes, which is why you need a tutor to act as an external judge. It might be an inaccuracy in your serve or a fault in your posture. These teachers will always catch minor slips in your game and call your attention to them.
Instructors are undoubtedly the best medium to learn tennis for beginners with these listed benefits. A site where you will find competent tennis instructors in Canada is Superprof. With over 200 instructors in the country, you do not have to look far to see professional coaches.
Why is tennis so popular in Canada? Find out!
You will find instructors who are patient, efficient, and reliable. These instructors will make a major impact on your journey as a player. They will show you basic rules, give you instructions, and teach you different techniques to improve your tennis playing skills.
The platform that connects tutors and students