The tennis sport is known to be one of the most popular globally. This is because many notable people can be mentioned when talking about tennis—Serena Williams, Novak Djokovic, Rafael Nadal, Naomi Osaka, and Bianca Andreescu.
While tennis is known to require energy, time, and effort, there is no doubt that many people are ready to give their best to the sport. Tennis players are recognized for their precision, accuracy, focus, and control of the ball's direction.
A good player uses a professional athlete as their case study. Some people might take Serena Williams as an example, using her skills and tactics to play. Some might choose a player like Milos Raonic or Osaka, but without a doubt, you tend to learn a thing or two with every player you choose.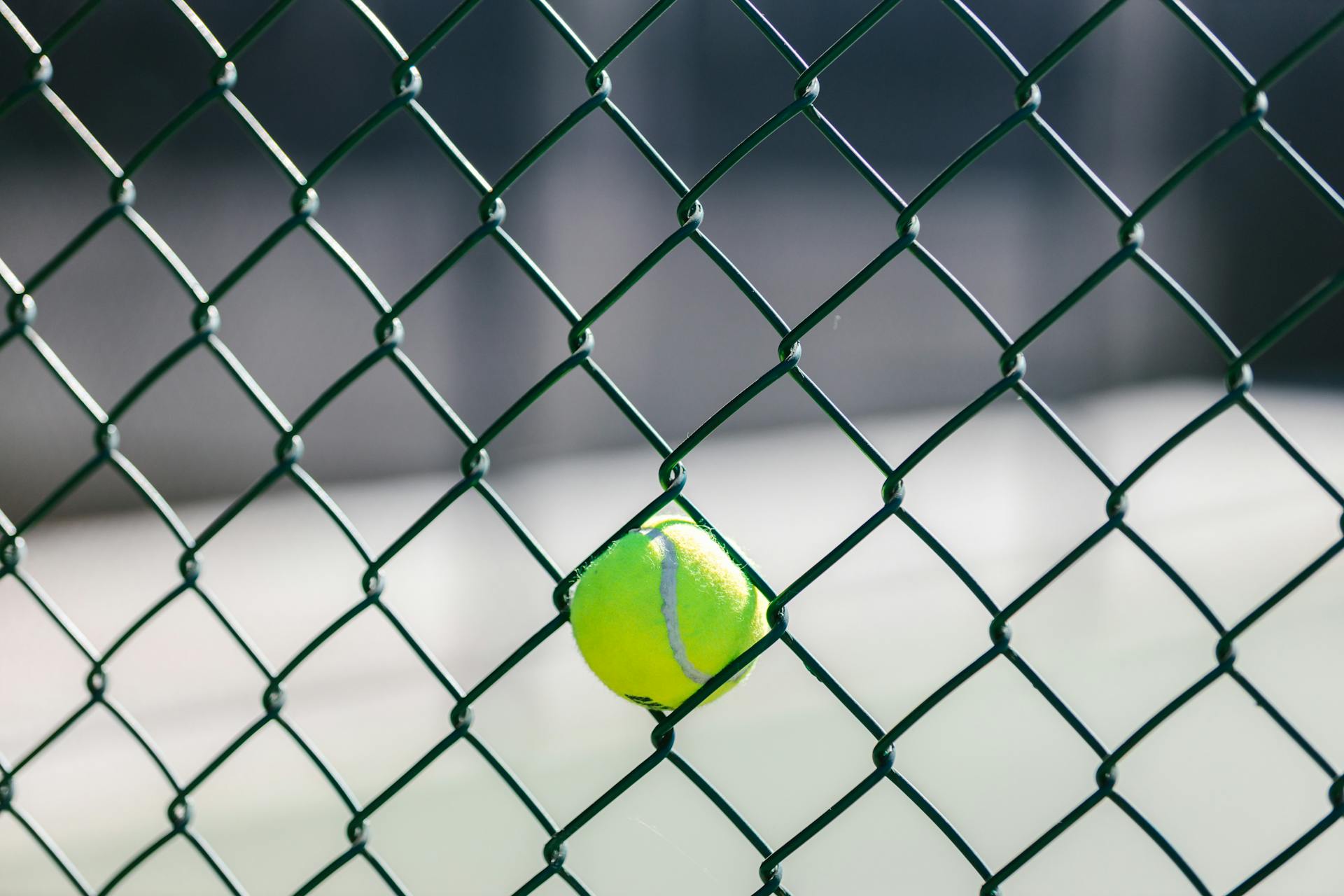 The best Tennis tutors available
1st lesson is free!
1st lesson is free!
1st lesson is free!
1st lesson is free!
1st lesson is free!
1st lesson is free!
1st lesson is free!
1st lesson is free!
1st lesson is free!
1st lesson is free!
1st lesson is free!
1st lesson is free!
1st lesson is free!
1st lesson is free!
1st lesson is free!
1st lesson is free!
Bianca Andreescu – What Should You Know About The Precision Tennis Player?
Bianca Andreescu was born in 2000 to Maria and Nicu Andreescu in Mississauga, Canada. She is a Canadian player who was ranked No.4 globally in 2019, and at just 21 years old, Miss Bianca has won many games, including the 2019 US Open.
Although Bianca's victory in the US Open is an outstanding achievement, the precision tennis player has also done some incredible things in the world of tennis. This includes being the first Canadian to win a Grand Slam singles title. Also defeating Serena Williams twice, Bianca Andreescu is a force in tennis.
Andreescu no doubt won the hearts of her Canadian fans with her professionalism and prowess on the tennis court. The Canadian government also didn't fail to recognize the fantastic player. In 2019 she was awarded the best athlete of the year in Canada, making her the first tennis player to win the award.
We cannot talk about Bianca Andreescu without mentioning her coaches. Bianca's coaches have been an essential factor in her success as a tennis player. From Gabriel Hristache, who was her first coach, to Sylvain Bruneau, her current coach. These people shaped Bianca into a fantastic and celebrated tennis player.
Some fun facts about Bianca Andreescu include that she is close friends with the music artist - Drake, and her good luck charm is a coin given to her at the age of 13. She also revealed in an interview that her motto is "as you think, so shall you become."
Which Tennis Tips for Beginners Can You Learn from Bianca?
Bianca Andreescu is well known for her strong forehand; she is rated unpredictable with her shots - with every attempt. This often keeps her opponents on their toes because when it comes to Andreescu, you never know the surprise that might come. The uncanny nature of her game makes Andreescu stand out from other players.
There are many tennis tips for beginners that can be learned from Andreescu, and some of them include;
Knowing how to handle your racquet is vital as a good precision tennis player. The racquet is a weapon in the hands of a good player, and without a doubt, Miss Andreescu knows how to use her weapon well. Andreescu is a feared player to her opponents, but what makes her outstanding is the ability to control her racquet. Although she is good with racquet handling, Andreescu makes sure her racquet is in good condition. She makes sure everything is perfect, from the string to the grip, length, and tension.
There is a rush to play with your racquet to hit the ball to an opponent as a beginner. However, without checking the necessary things, you might be faced with disappointment. Like Andreescu, ensure your racquet is in good shape before using it.
When it comes to versatility, Miss Andreescu is an expert. She is known to be multidimensional in her shots. Andreescu's games keep her opponents and the audience on edge with many tricks up her sleeve. A beginner at tennis should learn versatility early, and rules must be followed when playing precision tennis.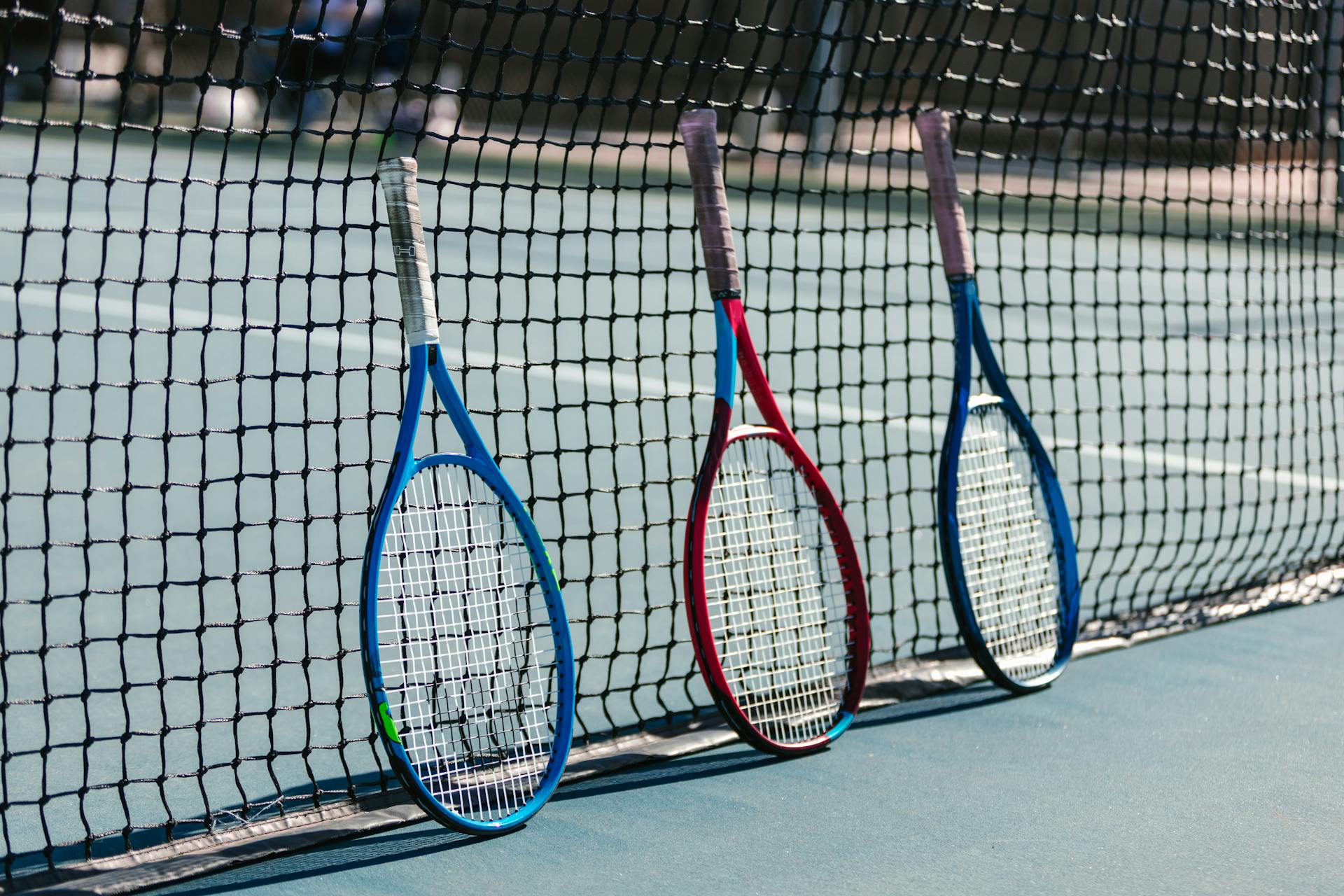 The grip must be held correctly, your posture must be precise, and you must hold your racquet firmly. You will find that every professional tennis player never played it safe in the long run. While following these simple rules, Andreescu devised her methods and tricks that often shocked her opponents. Her versatility makes her a feared competitor, and to be a good precision tennis player, that is exactly what you need.
One of the best tennis tips for beginners that can be learned from Andreescu is the ability to perfect basic moves. When the basic rules of tennis are not perfected, a beginner will find it hard to play well in the long run. From the service to the forehand grip, backhand grip, and posture, every basic thing in tennis should be perfect.
In one of her interviews with Top Court, Bianca advised beginners to maintain good racquet speed. Good racquet speed gives you more control over your shots and can help you deliver a fantastic service.
Bianca is known for her incredible returns, taking advantage of her opponent's mistakes and putting pressure on them. Every good player must return a serve well; perfecting the techniques will give you an upper hand against your opponents.
While Bianca is known for her professionalism, the player takes her mental health seriously. Andreescu is known to be a confident player, and she plays best when she's satisfied. Every player must be in the right state of mind before any tournament. A little discouragement or self-doubt can change your game completely. 
What Are The Best Options for Tennis Training Near Me in Canada?
Canada has a lot of sports training centers that you can enroll in. For example, Montreal's National Tennis Training Centre is a good training center with professional coaches. Although you can visit different centers in Canada, it is best to have a personal trainer who sees your weaknesses and your strengths.
Superprof is a good site that provides tennis trainers and tutors who can either teach you online or physically. In addition, the site provides trainers with years of experience either as a coach or a player themselves. Some of these tutors have experience of over ten years in coaching or playing and even in both.
Some common tennis training centers in Canada include:
Vancouver International Tennis Academy (located in Richmond, Canada).

Ace Tennis Academy (located in Edmonton).

Mouratoglou Tennis Academy.

Pine Manor Tennis Academy.

National Tennis Academy.
All these are known to be some of the best centers in Canada for beginners to learn how to play tennis.
Finding a good coach will shape you to become a professional precision tennis player. With just a simple search of "tennis training near me," you are sure to find one or two training centers. But with Superprof, you will find the best coach that will guide you through your journey as a player.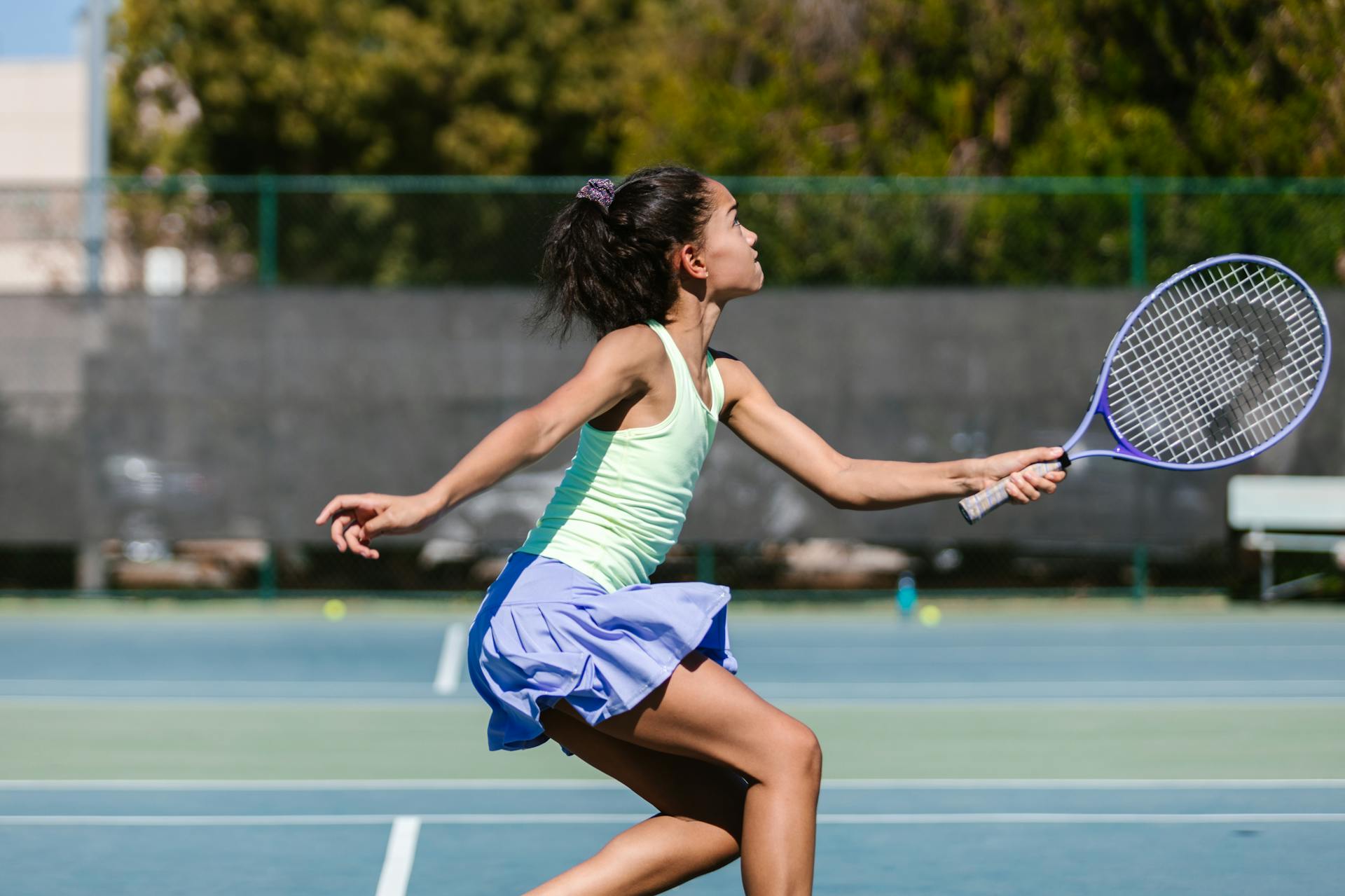 Is it Possible to Take Precision Tennis Lessons on Superprof?
YES, it is possible to register for and take tennis lessons online. Superprof is a site that has tutors for many learning areas in Canada, including tennis. On the platform, you will find professional tennis tutors who know the basics of the sport and can coach you to be your best. As stated earlier, a coach leads you in your journey as a player to train well and win competitions.
Your coach can make or mar you as a player, so choosing the right coach or tutor is a critical aspect of learning tennis. Superprof has over 200 experienced tutors located in Canada with a 5/5 rating. The trainers are always ready to play tennis for beginners with care and necessary tutelage.
With the direction of a personal trainer, your weaknesses will be seen and corrected, while your strengths will be perfected. Their focus will be on you alone, and their duty will be to mould you into the perfect player.
Superprof provides good tutors at what they do and is always available. They have an in-depth knowledge of the sport and can help you perfect your imperfections. Superprof does not produce inexperienced tutors, so you should expect to be learning from the best. A professional tutor will sharpen your tennis skills and ensure you give your best to them. These tutors might give you rigorous training, but it would pay off in the end.
To sum it up, learning how to play tennis for beginners might seem stressful at first, but with the right trainer and the right mindset, you are on your way to becoming a professional. Bianca Andreescu was also a beginner, but she became one of the best with hard work and focus.
Read about another Canadian tennis player that left his mark on history: Eugenie Bouchard.
Bianca Andreescu is an excellent example for beginners. Even though she experienced failures and losses, and injuries, she fought back with determination and defeated significant players in the world. Bianca is undoubtedly a trendsetter for upcoming tennis players; nothing stops you from doing better than her.
The platform that connects tutors and students