In Canada, students are constantly tested at one level before they progress to another. However, while some of these tests and exams are internal, others, like the A-Levels, are external. For such exams, you need to be fully prepared in all the subjects.
If you're a science student, one of the subjects you will need to sit for at A-Levels in Canada is chemistry. As with physics, biology, and other science courses, you will need to bring your best to the exam. Unfortunately, it is not everyone who takes the A-Levels exam in Canada that passes it. Several factors have been responsible for why some students don't perform well in the exam.
It is due to a lack of preparation or not knowing the right topics to focus on. Others don't do well because they lack the confidence needed to ace the exams. The decision to do well in your chemistry exam is one you will have to be intentional about, and it starts with understanding the chemistry syllabus for the A-Levels Exam. A lack of understanding of the chemistry syllabus is a major factor responsible for poor performance in the exam.
The best Chemistry tutors available
1st lesson is free!
1st lesson is free!
1st lesson is free!
1st lesson is free!
1st lesson is free!
Dr. Mary (ambassador tutor)
1st lesson is free!
1st lesson is free!
1st lesson is free!
1st lesson is free!
1st lesson is free!
1st lesson is free!
1st lesson is free!
1st lesson is free!
Dr. Mary (ambassador tutor)
1st lesson is free!
1st lesson is free!
1st lesson is free!
The A-Levels Chemistry Syllabus in Canada
There are just a few students who try to understand the chemistry syllabus in Canada before commencing reading. Many students pick up their textbooks and start reading the topics as they are presented in the book. While this may work for some students, it is overall not a good strategy.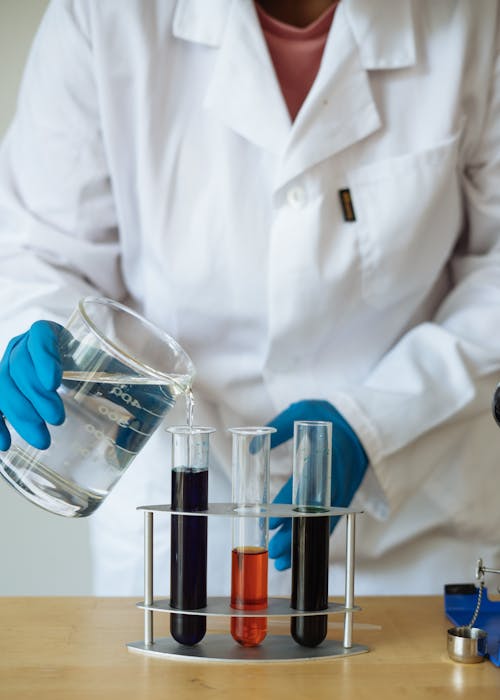 To read strategically and save yourself the stress of revising topics that may not appear in the exam, you need to study the chemistry syllabus. You have to pay attention to the exam body in your curriculum study because they sometimes differ in content.
Then, there is the place of finding what works for you regarding studying and revising. The learning strategy that works for one student may not work for another. As such, find what works for you, do it quickly, and stick to it.
Study and Revise Chemical Analysis
It would help if you did not forget chemical structure and chemical analysis as you are studying and revising the atomic structure and the periodic table. Chemical analysis has to do with identifying different chemical substances. The challenge with studying chemical analysis is that several chemical substances exist. Beyond the differences in chemical substances, you also have to learn what a pure substance and mixture are and how they interact.
Start by understanding the concept of chemical analysis and see it from different perspectives. Then, please pay attention to the different types of chemicals that exist and how they operate.
Other areas that chemical analysis covers include formulations, chemical tests, and chromatography. Though a broad topic, you can group these chemical substances into different classes for ease of analysis.
How can you learn and revise chemical analysis effectively?
Start by outlining the key points in major areas. Instead of trying to read everything, you can summarize them into key points that you can always refer to. If you have taken this topic in school, you can review your notes to figure out the areas you have understood and those you need to practice further.
Another way to revise chemical analysis is to study past questions. These past questions will help you understand how topics in chemical analysis are asked. Find as many past questions as you can lay your hands on and practice them continuously. Time yourself as you practice these questions because you also have to meet up with the time beyond getting the answers right.
How do you study the chemistry syllabus and prepare for your chemistry A-Levels exam?
Superprof provides a detailed answer to this question as we examine the chemistry syllabus and tips to prepare for the A-Levels exam.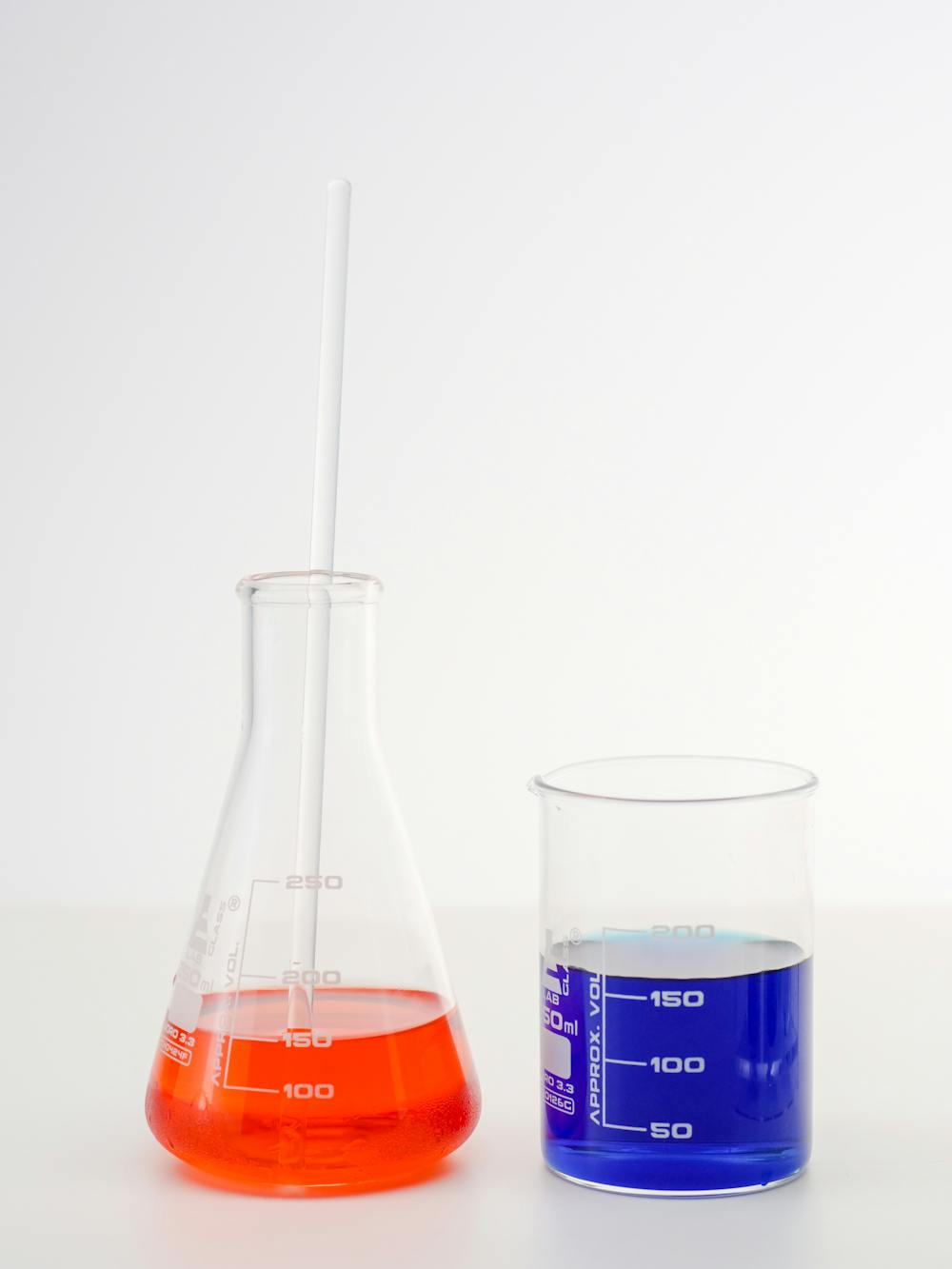 The best Chemistry tutors available
1st lesson is free!
1st lesson is free!
1st lesson is free!
1st lesson is free!
1st lesson is free!
Dr. Mary (ambassador tutor)
1st lesson is free!
1st lesson is free!
1st lesson is free!
1st lesson is free!
1st lesson is free!
1st lesson is free!
1st lesson is free!
1st lesson is free!
Dr. Mary (ambassador tutor)
1st lesson is free!
1st lesson is free!
1st lesson is free!
Take Your Time to Study the Syllabus
Every course has a syllabus that contains all the subjects and topics to be addressed in that course. The syllabus of every course is carefully designed to allow for progressive knowledge. For example, the chemistry syllabus is designed to arrange topics from the simplest to the most complex. You will also discover that every topic creates foundational knowledge for the next.
The important question to ask at this juncture is why students who are preparing for the A-Levels exam pay attention to the chemistry syllabus?
To start with, chemistry is a broad subject, and it can sometimes take a long time to learn. There is no end to learning chemistry. The syllabus is designed to help students know the areas to read in preparation for their exams. Ignoring the syllabus to read randomly is a costly mistake to make.
Read more about chemical changes.
Also, paying attention to the syllabus helps you save time because you know the topics to read and their subtopics. For the chemistry A-Levels exam, the areas covered in the syllabus include:
Atomic structure

Chemical changes

Energy changes

Chemical analysis

Periodic table.
Though other subjects are included in the chemistry syllabus outside of those listed here, these are essential. When you know the see topics, you can ignore those outside those included in the syllabus.
Identify Your Strengths and Weaknesses
As students, we all have our strengths and weaknesses. There are times you will hear some say they don't like a particular subject or topic, and they get excited at others. When people say this, they are doing so because the subjects they don't like are their weaknesses while those they like are their strengths.
The path to success at the chemistry A Levels examination starts with honesty. You have to be honest about the areas you are good at and those you need to improve on. Identifying your chemistry strengths and weaknesses will help you plan your reading schedule better.
If, for example, you're good at atomic structure than you are at the periodic table, it means you can invest more time studying the latter than the former.
After going through the chemistry syllabus, the next step is to identify the topics you are good at and others you need help getting better at. You can design a reading schedule that favors your weaknesses more than your strengths when you have done that. If you experience any difficulty coming up with a perfect reading schedule, you can seek the help of a tutor to guide you.
Are you thinking of where to find a tutor who can guide you through creating a reading schedule that favors your weakness? There is no cause for alarm, as Superprof offers quality tutors all over Canada. Be it Ontario, Quebec, or Saskatoon; you can find a chemistry tutor near you.
Hire a tutor to help you revise chemistry of the atmosphere.
Master the Operations of the Exam Body and the Exam Technique
One helpful tip that will aid excellent preparation for the chemistry A Levels examination is to master the operations of the exam body. Exam bodies in Canada don't set design curricula or set exams randomly. There is always an end goal in mind, and when you know this end goal, passing the exams becomes easy. However, to know the goal, you have to study the operations of the exam body.
You also have to understand the exam technique, including how exams are set and the marking structure. To better understand how chemistry A-Levels exams are set, you may need to consult past questions or talk to students who have taken the exams before.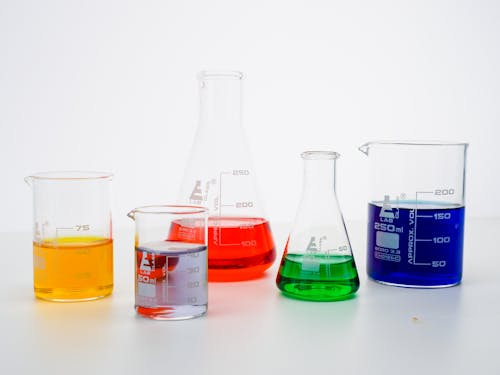 Grow Your Confidence
Finally, regardless of how prepared you are for the exams by the books, you have to work on your confidence. Many students end up performing poorly in the chemistry A-Levels exam because of a lack of confidence.
To grow your confidence while preparing for the exam, you have to stay motivated at all times. You can find motivation by staying positive about the exam. You also don't have to spend all day reading and revising. Try as much as you can to have calculated breaks to do other things and rest. Avoid those discussions that try to make you see only the negatives.
Worthy of note is that there is a thin line between motivation and overconfidence. As much as you are trying to stay motivated, ensure you don't get overconfident. Being overconfident is as dangerous as a lack of confidence when preparing for any examination.
Whether you're trying to prepare for the exams or working on your confidence level, the services of a private tutor can be of great help. No doubt, you will learn many things in the classroom or from discussions with your peers. However, you will need more than what you're taught in the classroom to get a good grade in your chemistry exam.
Beyond hiring a chemistry teacher for home tuition, you have to ensure you are working with a qualified tutor from a reputable platform. Superprof is the go-to learning site for chemistry students in Canada who are preparing for their A-Levels exams. Regardless of your busy schedule, you can learn at a time and place that is convenient for you.
See why you should learn properties of matter.
The platform that connects tutors and students