Are you preparing to take the A-Levels exam in Canada? Then, that is most probably because you are planning to further your education. Canada creates a good learning environment for students from different countries of the world to learn. The cultural diversity, average cost of living, and the many opportunities available make it a desired destination. Many people come to Canada for vacation while others come to study or work.
Whatever your reasons are for coming to Canada, they are valid. However, you must know the best ways to go about getting what you want from Canada. If your goal is to study in Canada, you have to determine the requirements you must meet to be eligible for the school you want to study in before starting a career. No doubt, many exams exist in Canada, but one of the most important is A-Levels. This exam is vital for Canadian citizens as much as it is for international students.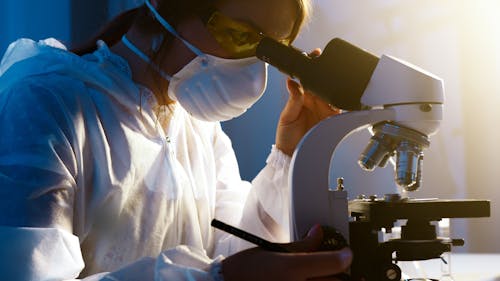 The importance of A-Levels is why many students invest their time and resources into constant preparation. The A-Levels examination covers several topics, one of which is chemistry. Like math, physics, biology, and other subjects, there are certain topics you need to focus on. For many students, chemistry appears to be tasking because of how complex some of these topics appear.
See why you need to revise atomic structure.
What then is the best way to approach the chemistry A-Levels exam if you want to pass? The simple answer is to study every topic covered in the syllabus and revise constantly. The chances are that you can forget what you read when you have to cover several topics, and that's not a place you want to be in your A-Levels exam.
The best Chemistry tutors available
1st lesson is free!
1st lesson is free!
1st lesson is free!
1st lesson is free!
1st lesson is free!
Dr. Mary (ambassador tutor)
1st lesson is free!
1st lesson is free!
1st lesson is free!
1st lesson is free!
1st lesson is free!
1st lesson is free!
1st lesson is free!
1st lesson is free!
Dr. Mary (ambassador tutor)
1st lesson is free!
1st lesson is free!
1st lesson is free!
Should You Study Chemical Bonding for A-Levels Chemistry?
The chemistry syllabus covers bonding, structure, and the properties of matter which are both physical and chemical properties of matter. It is almost impossible to understand atomic structure without studying the bonding and chemical properties of matter. A firm understanding of bonding will not only help you at A-Levels but also in the university. If you want to build a career in chemistry, the topic of bonding will come in handy for you, and one question you should be prepared for is - what are the physical properties of matter?
What Are the Essential Areas of Chemical Bonding You Should Focus on?
When studying or revising bonding in chemistry, you should pay attention to states of matter and the two properties of matter. Here, you will learn that matter is either solid, liquid, or gaseous. Also, you will come to discover that certain matters can change state, either from a solid to a liquid state or from a liquid state to a gaseous state. Learn more about these topics. 
Another area of bonding you should pay attention to is covalent bonding which happens when two or more atoms have similar electrons. The formation of molecules is the outcome of covalent bonding. Covalent bonding can result in molecular substances or giant covalent structures depending on the melting and boiling points.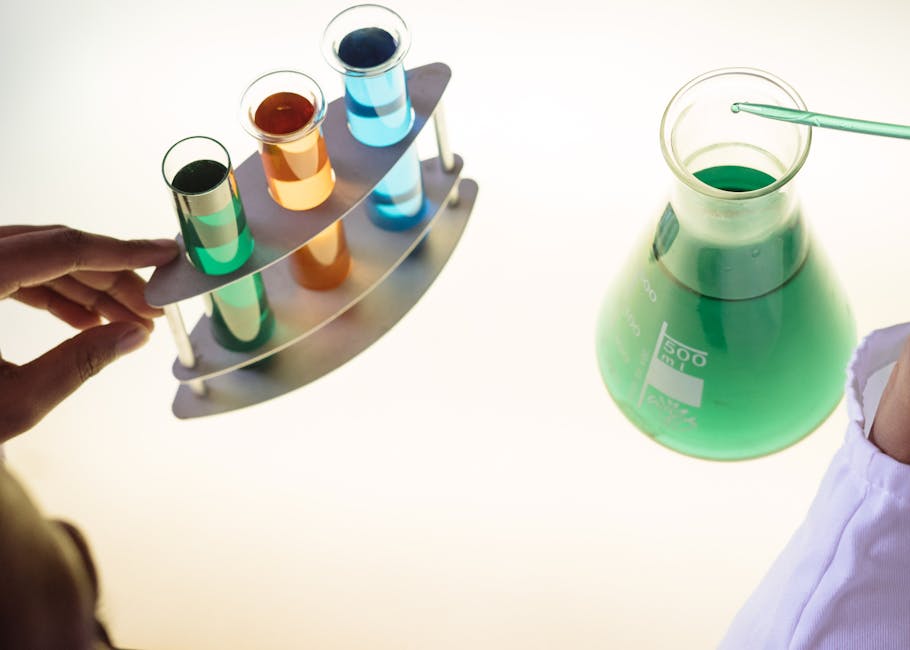 Finally, you have to study and revise about metals when preparing for A-Levels chemistry exams. Here, you will learn that metals differ but share similar melting and boiling points. Every metal is a good electrical conductor and has to be shielded with rubber if they want to be used for connections. The combination of one or more metals with another element will result in an alloy.
Other subtopics you should be mindful of include hydrogen bonding, ionic bonding, and chemical bonding.
If a revision is important to achieving success, then you must know how to go about it. So, let us examine some important steps to follow for effective revision and why it is important when preparing for the chemistry A Levels exam.
What Are the Steps to Effective Revision for Properties of Matter in A-Levels Chemistry Examination?
Though the steps discussed here are not all exhausting, they have proven to be the most effective for Canadian students planning to sit for a chemistry exam.
Create a revision plan
The first step to effective revision is to create a comprehensive plan considering all the subjects to be addressed in the exam. One of the many benefits of having a revision plan is that it makes you disciplined. You know when you will be revising, and you can ensure nothing is conflicting with that time.
A comprehensive revision plan also makes you consistent and committed to revising. You won't be reading through topics randomly but can pick one subtopic after the other until you are sure you've mastered the entirety of the chemistry syllabus. To create a revision plan, pay attention to your schedule, find the time you comprehend better, and the topics that need your attention the most.
See how to do revision for chemistry analysis.
Start revising early
A comprehensive revision plan is only the first step, which is not enough to excel in the chemistry A Levels examination. Beyond having a plan, you have to work with that plan, and there is no better time to start revision than now. Chemistry is a broad subject with several topics, and students always need time to revise.
Over the years, one mistake students make is to wait till they are done studying before they start revising. Revision is a continuous process, and you have to do it as you learn. While in school, take out time after every class to revise your notes. Revising as you learn helps to reduce the workload as the exam time approaches.
Make notes while revising
For revisions to be effective, they have to be intentional, and it doesn't matter whether you are studying hydrogen bonding or ionic bonding. An excellent way to revise intentionally is to make notes. As you go through your lesson notes on atomic structure, periodic tables, the chemistry of the atmosphere, and bonding, jot down key points. These points you note down as you revise can be revisited subsequently.
Also, research has shown that it is easier to remember things when you write them down. Reading, revising, and taking notes have worked for many students who have taken the A-Levels exam. You can be sure it will work for you as well.
Rest, relax, and stay fit
Have you ever seen people who fall sick on their exams? Yes, there are several of them, and this happens because these students ignore their health. As you invest time in constant revisions for the chemistry A-Levels examination, ensure to pay attention to your health. One way to do this is to take calculated breaks as you revise. Revising for long periods without breaks may slow your understanding of the concept.
Another way to pay attention to your health as you prepare for your chemistry A-Levels exam is to rest and relax as much as possible. When you sleep at the right time, it helps your brain to improve and quickens your understanding. You can also engage in bodily and mental exercises as prescribed by approved health agencies. Stay away from anything that stresses your body and brain when revising for a chemistry exam.
Put anxiety behind you
The nature of the A-Levels exam, like the SAT exam, can sometimes make students anxious. The thoughts of what to expect regarding questions and how to answer them can be overwhelming. All of these affect not only the examination but also the revision process.
You will need to stay motivated to put anxious thoughts behind you when revising for your chemistry exams. Students can seek motivation from their colleagues in schools, teachers, or even a private tutor. Replace anxiety with peace of mind knowing that it is an exam like every other you have taken in the past, and with the right preparation, you can ace it.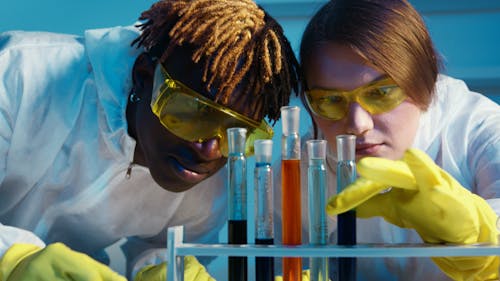 Why Should Students Invest So Much in Revising Chemical Properties of Matter?
At this point, you may be wondering, and even asking - what about revision makes it so important for the chemistry A-Levels exam?
Canada is a country with vast opportunities for anyone. However, most of these opportunities are merit-based, and a notable exam that is widely considered is A-Levels. As such, you must do everything within your capacity to perform excellently, and that includes revision. Asides from this, other benefits of timely and intentional revision include:
It helps you stay updated with the topics and methodology.
As a prelude to the A-Levels exam, students are expected to know the syllabus. Your knowledge of the exam syllabus will help you know what areas and topics to focus on and prepare for. For example, you will know that the physical and chemical properties of matter are important topics.
Learn more about chemistry of the atmosphere.
However, even when these areas are known, there is a possibility of forgetting key points. Constant revision helps to ensure you are not missing out on important topics and points.
Beyond staying updated on key points, the revision also helps students stay updated on how chemistry A-Levels questions are set and answered. The revision period is when you review past questions and get an idea of what to expect for the test.
It helps to boost your confidence and minimize distractions
One of the many revision goals is to keep you busy until the exams and ready for it. However, beyond improving your knowledge of chemistry, revision ensures that you have the right confidence going into the exam. More than preparing your brain, you also have to prepare your mind, where confidence becomes necessary.
Constant revision is necessary to boost your confidence and minimize distractions  while preparing for chemistry A-Levels exam.
See the chemical changes you need to learn for exam.
The platform that connects tutors and students