Science builds and organizes knowledge about testable phenomena, especially about the universe. Science is so vast that it is said that even the greatest scientists have not fully explored its length and depth. Other examples of branches of natural sciences include but are not limited to; Biology, chemistry, physics, and geophysics.
Science is divided into three main groups
Formal sciences (Mathematics and logic)

Natural sciences (Physics, chemistry, biology, geological and cosmological)

Social sciences (Human behavior)
As seen above, chemistry is a natural science, i.e. deals with the physical world. Chemistry studies the properties and behaviors of elements that make up matter, including its interaction with energy and the environment.
Chemistry links other sciences together, such as physics to biology, mathematics to chemistry, and physics to geology because it is a multidisciplinary subject. Learn more about chemistry jobs.
A scientist that studies chemistry is called a chemist.
The best Chemistry tutors available
1st lesson is free!
1st lesson is free!
1st lesson is free!
1st lesson is free!
1st lesson is free!
1st lesson is free!
1st lesson is free!
1st lesson is free!
1st lesson is free!
1st lesson is free!
1st lesson is free!
1st lesson is free!
1st lesson is free!
1st lesson is free!
1st lesson is free!
1st lesson is free!
What are the Types of Chemistry?
There are numerous types of chemistry. The more popular ones are listed below;
Organic chemistry
Organic chemistry studies the behavior and structure of the different atoms and molecules that make up matter. In other words, it can be said to be the study of life. This is so because, while looking at the five stages of complexities, the cells are first made up of subatomic particles, atoms, and molecules before progressing tissues, organs and systems.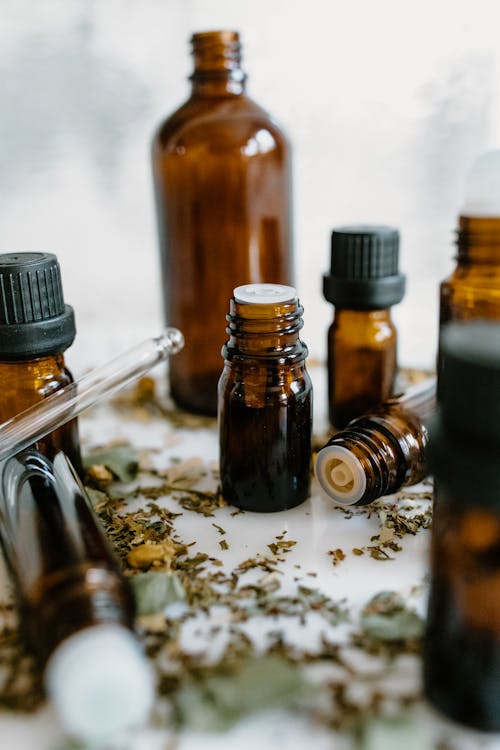 Biochemistry
Bio means life/ living systems. Chemistry means the study of atoms and molecules.
Merging the two words, we can say that biochemistry applies chemistry to life processes. This branch of chemistry emerged in the early twentieth century when scientists attempted to combine the sciences to investigate living systems.
Inorganic chemistry
In chemistry, when something is said to be inorganic, it doesn't contain carbon. Therefore, inorganic chemistry studies compounds' physical and chemical characteristics of compounds that do not have carbon.
Physical chemistry
Simply put, this aspect of chemistry studies how the principles and theories of physics apply to chemistry. It combines mathematics and physics with chemistry, making it all the more complex as you have to be well versed in all of the three courses. Mikhail Lomonosov founded this aspect in the mid-1700s.
Analytical chemistry
Analysis means the detailed examination of the elements or structure of something. Merging analysis with chemistry means that this aspect involves tracking down, processing, and communicating findings about matter. Analytical chemistry has more to do with research about the constituents of a given substance.
What are the areas of specialization in Chemistry?
The different types/ branches of chemistry available and listed above show that chemistry cuts across many fields. Chemistry can pair with physics, mathematics, research, medical sciences and biological sciences. This makes any chemist versatile in any field they wish to specialize in.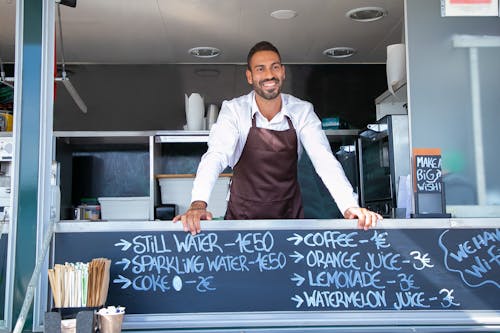 Below are various areas of specializations in chemistry;
Biochemistry

Chemical physics

Green chemistry

Pharmacy

Pharmacology

Toxicology

Environmental science

Agricultural chemistry

Food technology

Material science
Want to become a chemist? See how to estimate your salary before you get a job.
The best Chemistry tutors available
1st lesson is free!
1st lesson is free!
1st lesson is free!
1st lesson is free!
1st lesson is free!
1st lesson is free!
1st lesson is free!
1st lesson is free!
1st lesson is free!
1st lesson is free!
1st lesson is free!
1st lesson is free!
1st lesson is free!
1st lesson is free!
1st lesson is free!
1st lesson is free!
How is chemistry involved in our everyday life?
Chemistry is fascinating and self-evident in our day-to-day lives. Chemical compounds, which are combinations of atoms, molecules and elements, make up our bodies.
The act of respiration, which is breathing in oxygen and exhaling carbon dioxide, is a sheer act of chemistry. The different characteristics of living things- movement, nutrition, irritability/ response to stimulus, growth and excretion are all made possible by chemistry.
What Career Options are Available for Chemists?
CAREER OPTIONS
JOB DESCRIPTIONS

Analytical Chemist

Analytical chemists do in-depth research about the constituents of a given matter, including its structure, function, and interrelationship with other chemicals or substances either in the environment or in a human body.

This skill is needed in conjunction with that of the forensic chemist while investigating a criminal act. For example, you can ascertain who poisoned who and what by examining the person's serum or fingernails. You can fish out the culprit of a hit and run accident by analyzing paint residue on the said car.

Analytical chemists can also work in morgues or quality assurance agencies. The world relies heavily on analytical chemists to check carbon, oxygen, and hydrogen levels in the atmosphere to see if they are at bearable levels. They are also on the lookout for hazardous substances in the environment.

Biotechnologist

Biotechnologists study the chemical, physical and hereditary attributes of cells and microorganisms at their barest minimum and their interaction or effects on body chemistry and the environment.

Biotechnologists either improve on existing products or create new ones using biological organisms.

Other careers available under this sub-group are;

Biomedical engineer

Medical scientist

Microbiologist

Bio-manufacturing specialist

Chemical Engineer

Chemical engineers resolve issues related to the production or utilization of food, pharmaceuticals, fuels, chemicals, and other items by applying chemistry, arithmetic concepts, biology, and physics. Chemical engineers design chemical plants where production takes place.

In addition to comprehensive technical know-how, they also need sound theoretical knowledge that provides a back-up. 

Forensic Chemist

A forensic chemist can identify unknown substances or compounds collected from a crime scene using various methodologies and devices.

Forensic chemistry depends on analytical and chemical procedures to make available evidence.

Forensic chemists also work as quality assurance agents by investigating crimes against humanity. Food, drinks and other products of industrial operations are investigated for adulteration and pollution from external sources.

Nanotechnologist

Nanotechnology, simply put, is the engineering of new structures, materials and gadgets on a near-atomic scale. Nanotechnology is a new and fast-rising aspect of chemistry that you can opt for.

Recently there have been talks of nanotechnologists breaking barriers by curing cancer with nanotech. Not only has nanotech been helpful in the field of medicine. It has also proven beneficial in agriculture and food processing/ science

Toxicologist

Toxicologists study how poisons, both natural and manmade, generate harmful consequences in living organisms. Toxicologists apply modern technologies to detect and evaluate toxic chemicals.

Research scientists/ Research Assistants

Creating and improving processes and products lie in the hands of research chemists and their assistants. Products such as food, drinks, cosmetics and electrical goods can be enhanced by gathering data on how useful or what harm they cause to society.

These data are then collated, analyzed, and their results are communicated to the public. These results bring about changes and improvement in the quality and standard of such substances.

Pharmacologists

Chemistry is the most vital part of pharmacy and pharmacology. Pharmacologists deal with drugs, their breakdown, reaction, benefits, adverse effects, and elimination from the living systems.

Teaching/ Lecturing

In this context, teaching imparts theoretical and practical knowledge of chemistry to students. This is one of the most fulfilling and rewarding aspects of chemistry as it involves handing down knowledge and experiences from one generation to the next.

The information we have today about chemistry results from knowledge handed down from the preceding generations

Teaching allows very experienced chemists to mentor students at foundational or complex levels of education. A chemist who would mentor students must first earn a specialization in chemistry to better teach them.

Geochemist

Geochemists study the molecular and atomic structure and function of the earth. They examine the various spheres in the earth, understanding the various processes that produce minerals.

They know normal levels of concentration of a mineral and above normal levels and take necessary actions to warn the public.

Health care Scientist

They are scientists that contribute to smooth running in clinical settings, i.e. diagnosis, prevention, treatment, and palliative treatment of curable and incurable diseases—examples of health care scientists are Nurses, Medical doctors, Radiologists, Physiotherapists etc.
How Much Do Chemists Earn?
Chemists earn about $85,000 per annum. Being a chemist is very lucrative because a chemist makes $30,000 above the average annual salary for all occupations. But what do you need to get a chemistry job?
How Can You Become A Chemist?
The scope of chemistry is vast, and as such, prospective chemists can pick from many ways to study chemistry.
A

bachelor's degree

in chemistry or any other natural/ applied science course from a university or college is basic.

Advanced studies

to specialize in one or more aspects of chemistry. (MSc and PhD)

Relevant experience in chemistry through an

internship

in various industries.

Working as

research assistants

to experienced chemists, thereby gaining more from their wealth of knowledge and experience.

Prospective chemists can also undergo

diploma courses

that run for a few weeks to months to have background knowledge in chemistry.
Is Chemistry Difficult?
Not at all. Chemistry can indeed be very complex. The key to unraveling this complexity is by grasping early the fundamental knowledge and rules that govern chemistry.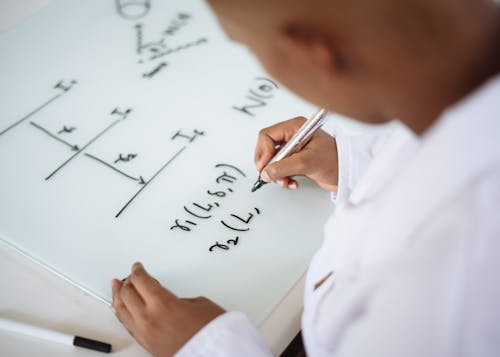 Superprof, knowing all the intricacies of chemistry and feelings of vagueness students often encounter while studying, has brought a reliable solution. Superprof helps students lagging by linking them to experienced general, inorganic and organic chemistry tutors at different levels who unravel the mystery behind chemistry formulas and equations.
The chemistry class online can be done at your leisure because you and your chemistry tutor online would work around your schedule.
Don't delay any further. Sign up today to get a chemistry study guide, ace your AP chemistry, and stand a chance at mastering chemistry.
Can you get a chemistry job without a degree? Find out!
The platform that connects tutors and students