Chemistry is a broad and detailed subject, and every topic featured in this subject has a link to the next. This is why it is sometimes difficult to study one topic and ignore the other. For students preparing for an exam as A-Levels in Canada, covering every topic is essential. Yes, you may know the series of topics that the exam focuses on, but you need to read other topics. This is because your knowledge of those other topics will help you do better in the areas to be covered in the exams.
The best Chemistry tutors available
1st lesson is free!
1st lesson is free!
1st lesson is free!
1st lesson is free!
1st lesson is free!
1st lesson is free!
1st lesson is free!
1st lesson is free!
1st lesson is free!
1st lesson is free!
1st lesson is free!
1st lesson is free!
1st lesson is free!
1st lesson is free!
1st lesson is free!
1st lesson is free!
Major Topics to Focus on When Preparing for Chemistry A-Levels Exam
Generally, the A-Levels chemistry exams in Canada always cover major topics like:
Atomic structure - which deals with atoms and how they interact with themselves.

The periodic table - which is a tabular display of different elements and the group they belong to.

Chemical changes - which have to do with acids and alkali.

Energy changes have to do with how chemical reactions define the transference of energy from one form to another.
Other chemistry topics covered in the A-Levels examination include quantitative chemistry, atomic changes, chemical analysis, and organic chemistry. Then, there is an important topic that students are always advised to pay keen attention to: the chemistry of the atmosphere.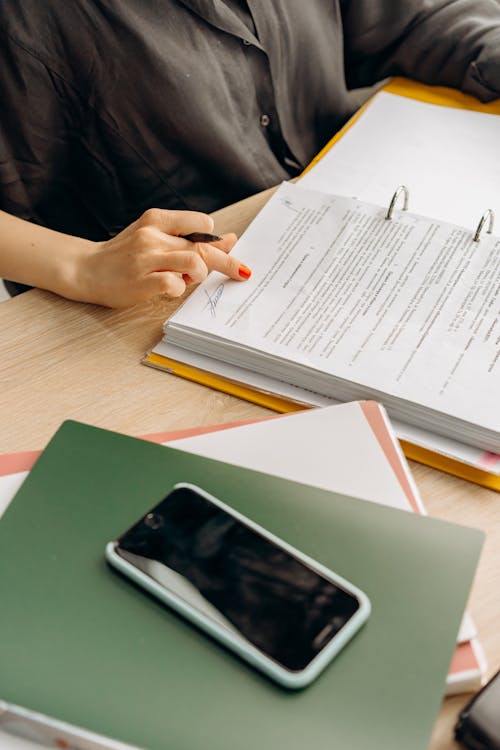 Many students, especially those in their teenage years, are always passionate about discussions that center on the environment. From climate change to global warming, you can sense students' interest whenever these topics are discussed. The atmosphere's chemistry tries to examine the major causes of climate change and how they can be addressed. Because of this, students find this chemistry course to be pretty interesting.
But here's the thing - there is always more to expect from the chemistry A Levels examination on this course than those random discussions you have around the subject.
Often, we read about changes in policy and the state of the climate, and we continue to see how these changes affect our everyday lives. Global warming has now become a more major international issue today than it was many years ago. The ozone layer seems to be depleting faster than ever.
What is responsible for these changes, and what can be done to reduce its risk to the barest minimum? All of these and more are what the chemistry of the atmosphere covers.
A helpful study strategy for students preparing for the chemistry A Levels examination in Canada is first to familiarize themselves with these concepts as a social phenomenon. Then, they can study it as a chemistry course. When this happens, it becomes easy to have a broad and better understanding of the subject which will help you perform well in the exams.
As we advance, let's examine how you can study and revise topics covered under the chemistry of the atmosphere when preparing for a major examination as the A-Levels.
What Are The Important Areas To Cover While Studying Chemistry of the Atmosphere?
Time is not always your friend when preparing for an exam. Considering that you have many topics to cover, you have to find the best ways to manage your time. By doing so, you won't spend more time than necessary on a particular topic at the expense of other topics. To make the most of your study and revision time when looking at the chemistry of the atmosphere, there are vital areas to pay attention to.
Find some online chemistry courses Canada here on Superprof.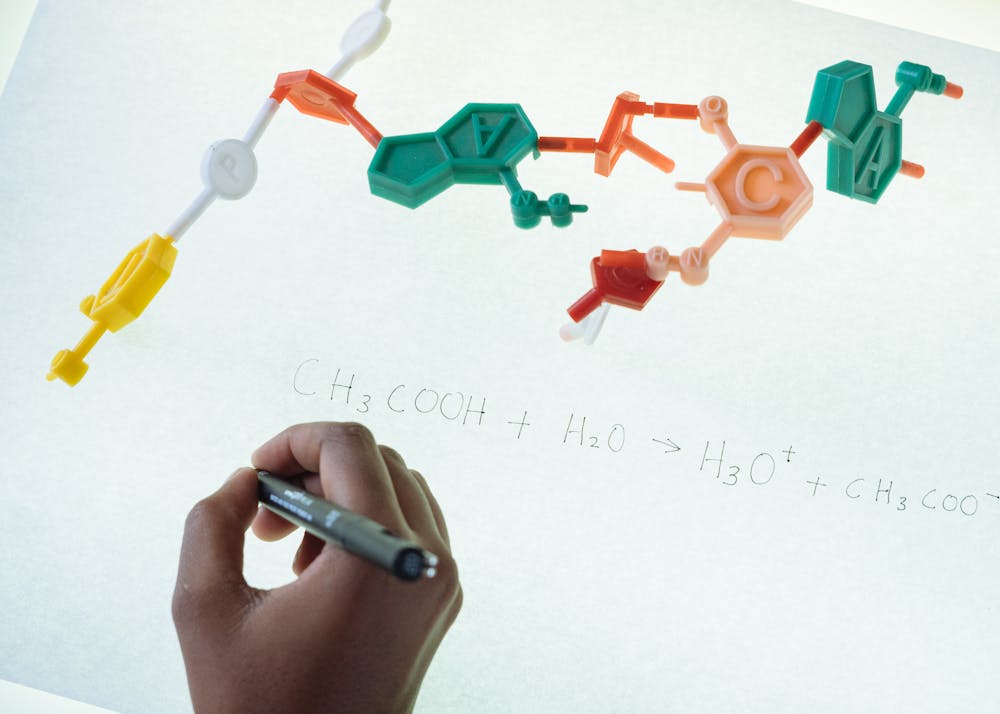 First, you have to understand the relationship between chemistry and environmental sciences. Under this, your focus should be on the history of the atmosphere. To have a firm grasp of this, ask yourself certain questions like:
Where did the atmosphere originate from?

What are some of the major changes the atmosphere has recorded over the years?

Has there been any development to the atmosphere over time?
These are critical questions that will cause you to think deeply and analyze the chemistry of the atmosphere better. In your research about the atmosphere, you will discover no clear record of how the atmosphere originated. Many of the writings you will come across lean towards the modern atmosphere, which, in reality, is not so modern. However, you will discover that this modern atmosphere largely consists of oxygen, carbon dioxide, and nitrogen, among many other gases.
Learn more about chemical analysis.
After you have understood the history of the atmosphere, you will have to learn about global warming and climate change beyond what you were taught in your elementary school. Here, your focus should be on atmospheric pollutants and how they are responsible for the many changes the atmosphere records today. Remember that humans are a good example of atmospheric pollutants and are responsible for many of the chemical effects we see today.
Other areas you will need to pay close attention to include the greenhouse effect and deforestation. Deforestation affects not only humans but plants as well because it is a two-way activity. Humans get the oxygen that these plants provide to stay alive, while the carbon dioxide released by humans is a key ingredient for photosynthesis.
Find some chemistry class here on Superprof.
The Right Approach to Studying Chemistry of the Atmosphere for A-Levels Exam
As soon as you get the date of your chemistry exam, you are expected to commence preparation. Studying and revising are needed if you want to ace any chemistry topic in the A-Levels examination. As we mentioned earlier, understanding the history of the atmosphere, climate change, global warming, greenhouse gases, and effect, and deforestation is necessary when studying the chemistry of the atmosphere.
No doubt, you need as much time as you can get to study and revise for any exam. However, beyond having all the time at your disposal, there are some study tips you can engage in stepping up your game. These tips will not only help you when preparing for the chemistry exam alone but can also be useful for other topics such as the properties of matter.
Read through multiple materials
A good way to prepare for your chemistry A-Levels examination is to read multiple materials on the chemistry of the atmosphere. The thing about reading multiple materials on a particular topic is that it gives you a broader understanding of that topic. By putting together the different opinions of scholars on the chemistry of the atmosphere, you can understand the topic better.
When you read from an author, and you don't seem to grasp the idea discussed, you can get the materials of other authors on that same topic. The more materials at your disposal, the better your understanding of that concept could be climate change, deforestation, or global warming.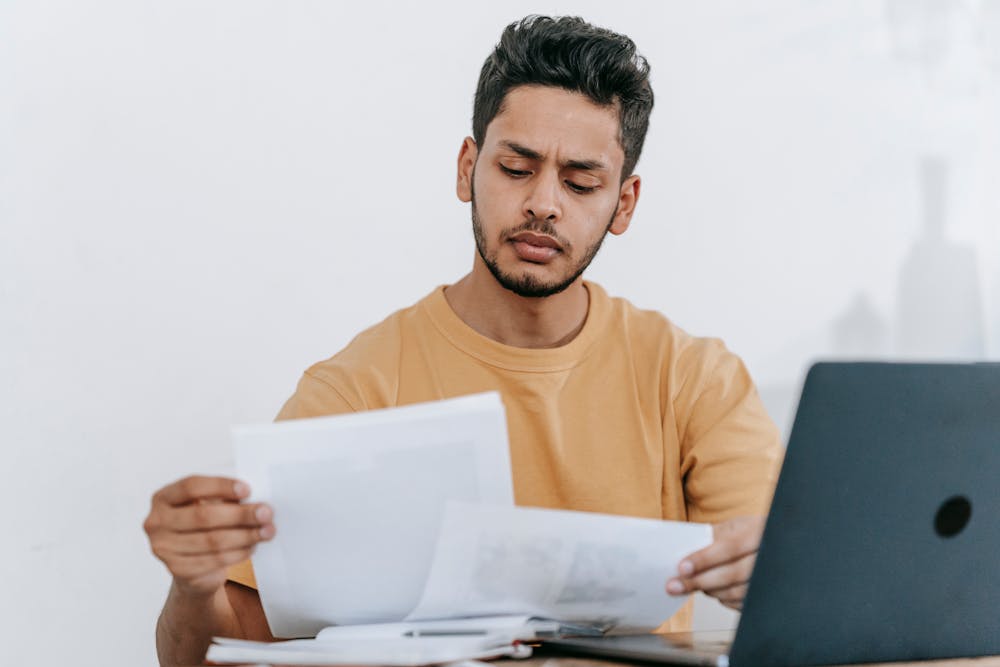 Revise with your peers
Another good study tip that has proven effective for many students taking the chemistry A Levels examination is a revision in groups. By revising with your peers, you can glean from their understanding of the chemistry of the atmosphere.
We all read and comprehend differently, and when we come together as a group, we can share our unique ideas. The things you learn from other students like you might be the icing on the cake of performing well in your chemistry A Levels.
Reach out to your senior colleagues
Here's one simple trick many students don't know about and has proven to be very effective in passing chemistry exams. After you're done reading everything you think should be covered, try to reach out to your senior colleagues. Ask them about their experiences taking the chemistry A Levels exam.
From your conversations with these people who have taken the exam previously, you can learn how questions are set. You will also figure out the best ways to prepare your mind and take away every distraction.
Contact a private chemistry tutor
Even the best of students will need help at some point. If you don't seem to be getting things right with the chemistry of the atmosphere, it might be a sign that you need additional help. You can look to the internet for helpful materials on the topic for clarity. Alternatively, you have the better option of hiring a private chemistry tutor in Canada.
The challenge, however, for many students that want to hire a chemistry teacher is how to find the best. If this sounds like you, then you should look no further than Superprof tutors. As an online learning platform with a national and global reputation, Superprof tutors have all the credibility you need in a tutor. Interestingly, you don't have to worry about your location as there are tutors near you that you can connect with.
The Benefits of Hiring a Private Chemistry Tutor in Canada from Superprof?
With a Superprof tutor, you enjoy personalized lessons, which is a better learning strategy. You can discuss in a one-on-one session with the teacher and ask questions on areas you need more clarity. The personalized lessons can be at your place or the tutor's, and for more comfort, you can opt for online lessons.
Also, choosing a Superprof tutor is the decision to save cost as you only pay for hours spent with the tutor. Interestingly, you get a free one-hour lesson to know and assess your tutor.
Read more about chemistry topics for A Levels.
The platform that connects tutors and students