Every year, many students sit for the A-Levels exam in Canada, and while some do well, others don't. Concerns have been raised for those students who don't do well to find out what is responsible. For a subject like chemistry, it has been discovered that lack of preparation remains a major reason students don't perform well.
For some students, they don't seem to blend well with the traditional educational system. For others they are not willing to put in the extra effort constant revision demands.
In this article, Superprof examines certain chemistry topics students preparing for the A-Levels exam should focus on. It also emphasizes the role of revision in achieving success.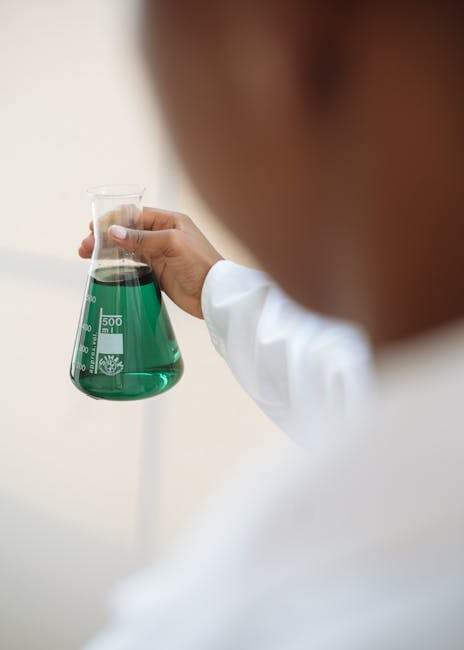 The best Chemistry tutors available
1st lesson is free!
1st lesson is free!
1st lesson is free!
1st lesson is free!
1st lesson is free!
Dr. Mary (ambassador tutor)
1st lesson is free!
1st lesson is free!
1st lesson is free!
1st lesson is free!
1st lesson is free!
1st lesson is free!
1st lesson is free!
1st lesson is free!
Dr. Mary (ambassador tutor)
1st lesson is free!
1st lesson is free!
1st lesson is free!
How Can You Master Key Chemistry Topics When Preparing for A-Levels in Canada?
Mastering key chemistry topics like the atomic structure when preparing for an exam starts with you knowing the topics. The best way to do this is to look into the chemistry syllabus to determine the essential subjects. After you have done this, you are expected to arrange these topics according to their importance.
You know yourself more than anyone else, and based on your abilities, you can also group these topics. When you do this, identify which topics are your strengths and weaknesses, and start revising those you know little or nothing about early. If you need more explanations on some of the topics, you can speak to your colleagues or teacher to help you explain them better.
Another proven way to master chemistry topics when preparing for an exam is always to revisit past questions. There is no guarantee that the questions will be repeated, but you can be guided on what to expect.
Do You Have to Study Chemical and Energy Changes While Preparing for Chemistry A-Levels?
The performance index of Canadian students in external examinations has shown that even though the organic chemistry exam poses a difficulty, it can be passed. From understanding atomic numbers and symbols to mastering all the elements on the periodic table, every chemistry subject is important when preparing for A-Levels.
Chemical changes have to do with how chemicals can either become acidic or alkaline. The differences in the composition of acids and alkali, their pH levels, and the possibility of neutrality all fall under chemical changes. Regarding the pH levels of chemical substances, the primary mode of testing is the litmus test. With the litmus test, you can determine whether a chemical is acidic, alkaline, or neutral, depending on the color of the paper.
On the other hand, energy changes have to do with the process of transferring energy from one form to another. Here, there are two major types of reactions - exothermic and endothermic reactions.
An exothermic reaction occurs when energy is transferred externally, while endothermic reactions occur when energy is transferred internally. The exothermic reaction is capable of increasing the temperature of the environment where it is occurring.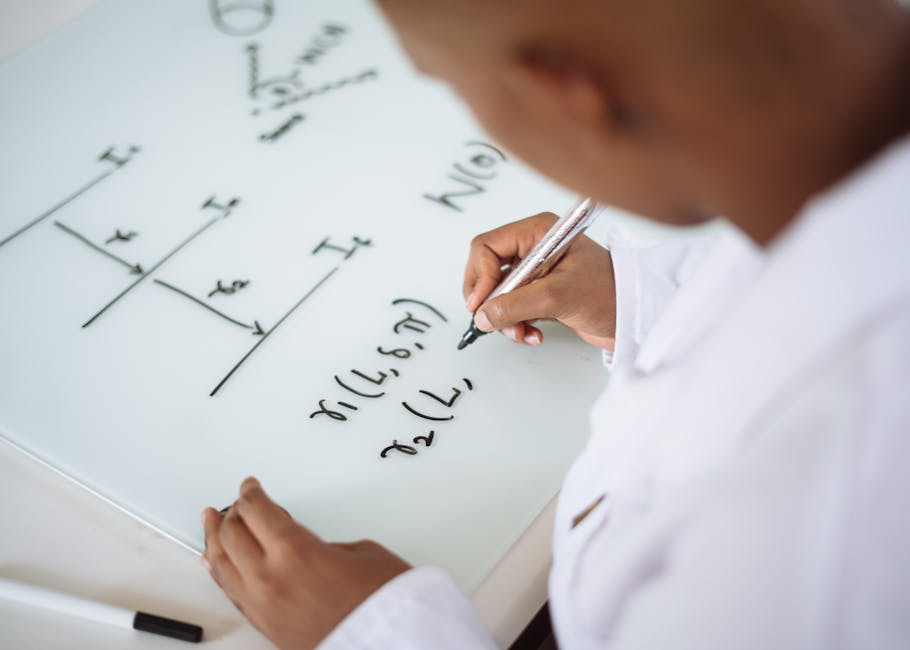 When preparing for the organic chemistry A-Levels examination, you should not worry about these terms or see them as complicated. Instead, it would help if you created a reading schedule that considers every other activity you're engaged in. It would help if you committed to this reading schedule because it is one thing to have a routine and another thing to stick to.
You will also need to revise in groups to share your ideas with others and glean from their knowledge. No man is an island, and the knowledge of others can complement yours, especially when preparing for an exam as the A-Levels. Finally, you can hire a private chemistry tutor to teach you in your free time.
The best Chemistry tutors available
1st lesson is free!
1st lesson is free!
1st lesson is free!
1st lesson is free!
1st lesson is free!
Dr. Mary (ambassador tutor)
1st lesson is free!
1st lesson is free!
1st lesson is free!
1st lesson is free!
1st lesson is free!
1st lesson is free!
1st lesson is free!
1st lesson is free!
Dr. Mary (ambassador tutor)
1st lesson is free!
1st lesson is free!
1st lesson is free!
What Areas of Chemistry of the Atmosphere Should You Focus On?
When preparing for the chemistry A-Levels exam, you should note that every topic has a link to other topics. It is almost impossible to study the atomic structure and the periodic table without referencing the chemistry of the atmosphere. As such, as you are focusing on atomic structure, the periodic table, chemical, and energy changes, you should not ignore the chemistry of the atmosphere.
You don't have all the time when preparing for an exam, and covering the entire syllabus in detail might be impossible. How do you go about it in the best possible ways? It's simple; before you go into the details of any topic, revert to the syllabus. Please find out the specific areas of that topic outlined in the syllabus and pay attention to them.
For the chemistry of the atmosphere, your attention should be on what constitutes the atmosphere, where it originated from, and its developments over time. Focusing on all these will help you develop critical questions that may end up as probable questions. Whenever these questions pop up in your head, please don't ignore them. Instead, take time to provide the best possible answers to them before moving to the next topic.
The right approach to answering questions relating to the chemistry of the atmosphere will be to read through multiple materials, revise with your peers, reach out to your senior colleagues, and contact an organic chemistry tutor. Talking about contacting an organic chemistry tutor in Canada, you are open to several options. It would help if you were careful to choose the right option that suits your learning needs, and one of such is Superprof.
Is Chemical Analysis Included in the Chemistry A-Levels Syllabus?
The chemistry syllabus includes many topics that students have to pay maximum attention to when preparing for an external exam as A-Levels. One of those chemistry topics is chemical analysis, which studies different chemicals and how they interact with themselves. Our environment is largely made of chemicals, some of which are harmful and others less harmful. To differentiate a harmful chemical substance from one that isn't, you have to know the different chemical substances that exist.
See how to do revision for chemical analysis.
There are different perspectives to chemical analysis, and to have a holistic knowledge of it, paying attention to all of these perspectives is important. As part of your revision for chemical analysis, you're also expected to go through chemical tests, formulations, and chromatography. The best way to revise chemical analysis for students is to list out all the subtopics it covers.
With the subtopics identified, the next step is to outline key points based on what you've been taught in school or from a private tutor. Past questions have also proven to be helpful in this area of chemistry. Going through A-Levels questions from previous years on this topic, you can understand how questions are set.
Worthy of mention here is the need for students to exercise care when studying past questions. Read through these questions to get a hint on how questions are asked, not expecting the same hook, line, and sinker. If you're confused at any point about understanding chemical analysis, you can seek the help of a private tutor.
What place is worth looking into when searching for quality tutors in Canada? None other than Superprof.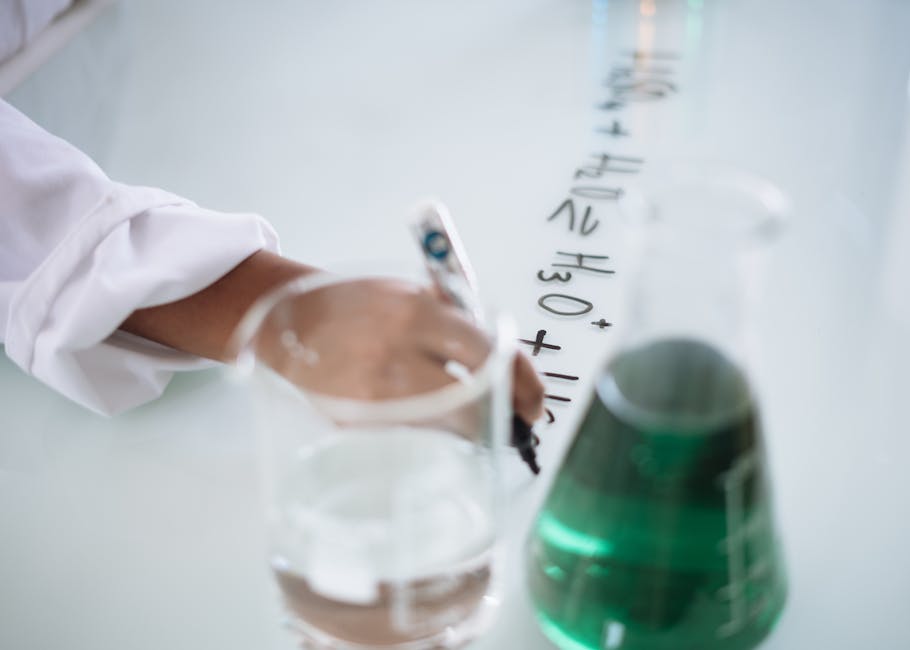 Why is Constant Revision for Bonding Important in Chemistry A-Levels Exam?
We've talked about atomic structure, the periodic table, metals, the chemistry of the atmosphere, and chemical changes as important chemistry topics to revise when preparing for your A-Levels exam. This overview of the exam will not be complete without mentioning bonding. To get it right, bonding covers the physical and chemical properties of matter. It is also the foundation of atomic structure in chemistry. Bonding, like many other areas of chemistry, is vast, and to help narrow down your revision, you should focus on;
Analytical chemistry

The two properties of matter

The changing states of matter

Covalent bonding

Metals

Hydrogen bonding

Ionic bonding

Chemical bonding
In analytical chemistry, matter comes in gaseous, liquid, or solid states, and matter can change from one state to another. As such, a solid matter can, through a process, become a liquid matter. In your study of bonding, you will also come across certain characteristics of atoms, and one of such is that two atoms can share similar electrons. The process responsible for this similarity is known as covalent bonding.
As interesting as bonding may appear, you can only do so little without constant revision. To revise effectively in preparation for the A-Levels, you need to have a comprehensive revision plan. However, a plan is only good to the degree to which it is executed. As such, beyond having a good plan, you also need to start working on it early enough.
Most importantly, don't just read when revising; jot down key points that summarize a section. Making notes while reading always makes your revision faster and more effective.
In conclusion, the chemistry A-Levels exam needs maximum concentration on many chemistry research topics. If you desire an excellent result, you must be willing to go all out to get it. The best way to do this is to invest your time in study and revision. You can also go the extra mile by seeking the services of a tutor to guide you.
If you're in search of a tutor anywhere in Canada, look no further than Superprof. As a platform with a global reputation, you won't only find tutors who have head knowledge of organic chemistry, but ones who can guide you through passing your A-Levels.
The platform that connects tutors and students