Since chess is a highly cerebral game that requires a lot of adaptability and concentration, you can guess that it isn't the easiest subject to teach.
Unlike a subject like maths, with chess, there isn't necessarily a right and a wrong answer.
Sure, anyone can teach a child the basics of how each piece moves and what the rules of the game are, but to help them make solid progress and up their game is another thing entirely.
If your kid is serious about chess or shows great aptitude for the game, beating you consistently, then they might have outgrown your tutorship!
As sobering as this might be, this is good news, as it shows that your kid is taking an interest in the board game and could stand to gain a lot if they can maintain their motivation and continue to improve over time.
Chess for kids is an intriguing and exciting one with several benefits. However, due to its perceived complexity, many people tend to shy away from learning it.
Surprisingly, it's been found that learning chess isn't as complex as most people portray it if the right learning resources and a great chess tutor are made available.
Whether you want your children to learn chess or develop interest in it, you probably wonder how to go about it.
Is chess beneficial to my kid? Now that I have bought a chess set for my kid, what's next? How can I find the best chess teacher for my kids? These, among many others, are some of the questions parents like you ask. These questions have been duly addressed.
So what is the best way to help them grow and improve their chess game?
Hands-down finding a proficient chess teacher is the best way to guarantee that they are able to make progress consistently and improve their level over time. Tutors are invaluable resources when it comes to making chess enjoyable for kids.
Chess-related apps, games, and activities are all excellent supplementary materials for a young chess learner, but they are usually just that: supplementary to the main source of teaching.
Unless you put down some money in a comprehensive online course, you're going to need to find a chess tutor either locally or online to help your child develop their chess abilities.
Find chess lessons for kids here on Superprof.
Chess is a game of strategy, and one of the best ways to get better at it is with a tutor. Source: Unsplash
The best Chess tutors available
1st lesson is free!
1st lesson is free!
1st lesson is free!
1st lesson is free!
1st lesson is free!
1st lesson is free!
1st lesson is free!
1st lesson is free!
1st lesson is free!
1st lesson is free!
1st lesson is free!
1st lesson is free!
1st lesson is free!
1st lesson is free!
1st lesson is free!
1st lesson is free!
Why Study Chess?
Before we tackle the question of how to find a chess tutor for your kid, it's important that both you and your child understand the reasons behind studying the board game.
After all, chess isn't an academic subject taught at schools, so why should you commit money and your child commit time to learn how to play with a tutor?
Boosts Brain Power
The most compelling reason to invest in your child's chess education is for the cognitive-enhancing effects playing the game regularly can have on their developing brain.
Not only can chess help your child think in novel ways and improve their ability to focus for sustained periods of time, but it could also potentially lower the risk of conditions such as Alzheimer's in the long run.
Just as sports improve your child's physiology and how their body responds to exercise, chess improves the brain as a result of the significant cognitive effort each game involves.
Think of the benefits playing a game of Sudoku on a regular basis can have, and you can better understand the mental exercise that chess provides.
Given that it keeps the brain occupied, chess can also be an effective way of reducing symptoms of anxiety, so it can potentially be a great remedy for the restless mind.
Improves Problem-Solving Skills
Problem-solving can be frustrating, so it's an important skill to cultivate early on in life. Source: Unsplash
Playing chess regularly is a surefire way to improve your child's problem-solving skills.
To be successful as a chess player, one of the things you need to be able to do well is to think fast on your feet. You need to adapt to the other player's moves in real-time and stay one step ahead of them, always thinking about what your next move will be.
As such, a child working on their chess game with a private tutor is going to work on their problem-solving skills which can help them in all facets of life.
If you aren't faced with difficulty or obstacles in your daily life, you aren't going to know how to cope with them when they do eventually spring up. Working on problem-solving skills through a fun game such as chess is one of the best things a child can do outside of school to boost their development.
If your child is already logically-minded and enjoys subjects like maths then they will be able to put their skills into practice by noticing patterns on the chessboard and raising their cognitive ceiling. If they are more creatively-minded, then they will be addressing a potential weakness by taking to the chessboard and using their imagination to visualise the various moves and formulating strategies.
Teaches Good Manners
Chess is a black and white game, literally and in the sense that there is a clear winner and lose after every game. Barring the occasional stalemate, your child will have to get used to both victory and defeat.
While you might not want your child to grow an overinflated sense of ego from winning all the time or suffer a hit to their self-esteem with repeated defeats, growing accustomed to both winning and losing can do them a world of good.
After a while of playing chess, your child will hopefully learn how to be humble in victory and graceful in defeat, which will set them up well later in life. As such, you can see chess as a powerful vehicle for teaching this valuable life lesson.
What are the Benefits of Chess for Kids?
The benefits of chess for kids are countless because they are still growing and developing. As kids grow, their minds, skills, personality, and behavior are constantly shaped by whatever they do and are exposed to. Because chess offers several vital benefits to their growth and development, you must create opportunities for your kids to learn from a tender age.
Some of the benefits your kids can enjoy from playing chess or taking chess lessons in Toronto, Quebec, or any other Canadian city include.
It improves your kid's IQ
It is no surprise that strategically moving pieces through critical thinking and foresight can vastly increase your kid's IQ. Many people believe that only smart ones play chess. Fortunately, a Venezuelan study shows that playing chess increases the player's IQ and makes them more intelligent.
The Venezuelan study was carried out on 4000 Venezuelan students - boys and girls. This study showed a significant increase in the IQ scores of the participants after 4.5 months of learning and playing chess. If you want a high IQ for your kids, you may need to consider enrolling them in chess classes or employing a chess tutor.
It enhances your kid's memory
The chess game involves memorization of openings, moves, strategies, and tactics that are instrumental for winning the game. Because of the constant need to memorize, children's memories are easily and quickly developed as they play chess.
Kids who take chess lessons in Ontario were found to be more productive than their counterparts. The same applied to children who took chess lessons in Toronto.
Chess enhances the creativity of your kids
Chess is a game of total concentration, brain exercise, and work. As you know, the brain is made of two hemispheres, and each of these hemispheres, although alike, are responsible for different skills and functions.
The right hemisphere is responsible for attention, problem-solving, memory, imagination, and other cognitive skills. It is responsible for artistic thinking and creativity. On the other hand, the left hemisphere is more logical and analytical, focusing on the fine details of things.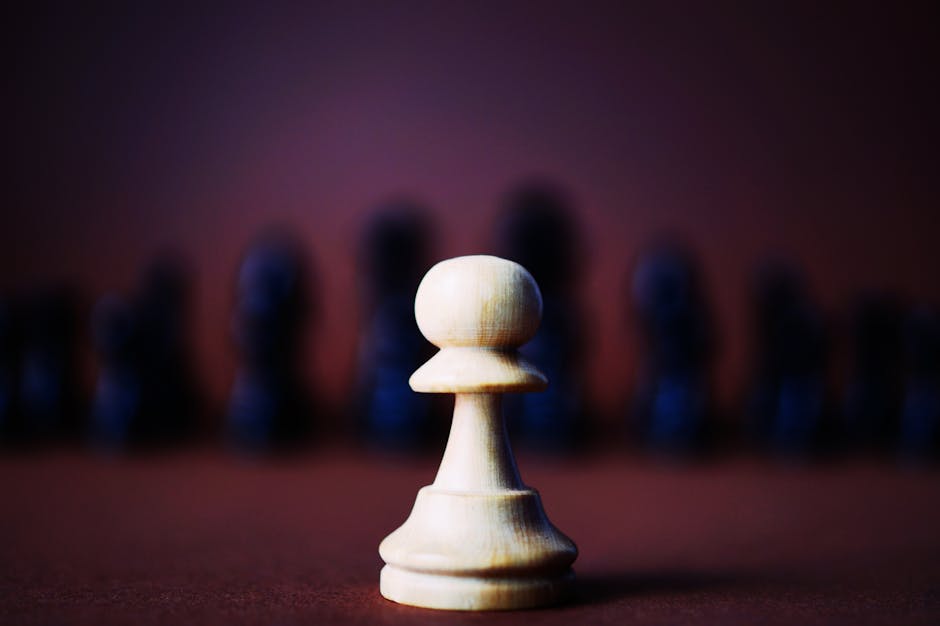 Because most people are right-handed, it is thought that they utilize the left hemisphere more. However, when playing chess, the right side of the brain is also put to use, and creativity is enhanced.
It protects your kid from mental disorders
The brain is the most engaged organ in the body when playing chess. Like the muscles and some organs in our bodies, the brain needs to be continually exercised and working to keep it alive and healthy. Regular exercise prevents brain injuries that lead to debilitating brain diseases. 
Fortunately, chess is an effective way to exercise the brain. A recent study showed that it prevents and minimizes the symptoms of dementia and reduces the risk of developing it.
It also decreases the risk of developing anxiety, depression, and Alzheimer's disease. So, if you want to protect and promote your kids' mental health, try getting them to learn and play chess.
Chess teaches kids planning, problem-solving skills, concentration, and foresight
In chess, memory, planning, foresight, and concentration go hand-in-hand. To play well and get a good chance at winning, players need to focus squarely on the ultimate goal - checkmating the king. They need to visualize their moves and their opponent's possible moves, the board, plan against those moves, and solve problems during the game. 
Constantly playing chess teaches your kid how to plan, solve life problems as they come, and improves focus. With these skills, your kids can quickly become independent and confident in their abilities.
It enhances reading and math skills in kids
If you want your kids to be great at math or get better at it, you should try getting them to learn math. Through consistent problem-solving, planning, and studying piece move variables, your kids can become math geniuses.
It's been found that playing chess can improve reading skills in kids and adults alike. To support this, some studies were carried out on elementary-school-age children residing in Canada, Texas, New York, and some other countries. These studies discovered that regular chess players showed better reading and math assessment improvement and performance than non-chess students.
The best Chess tutors available
1st lesson is free!
1st lesson is free!
1st lesson is free!
1st lesson is free!
1st lesson is free!
1st lesson is free!
1st lesson is free!
1st lesson is free!
1st lesson is free!
1st lesson is free!
1st lesson is free!
1st lesson is free!
1st lesson is free!
1st lesson is free!
1st lesson is free!
1st lesson is free!
How to Find a Chess Tutor
If you want your child to take on the pros, the guiding hand of a tutor is an invaluable asset. Source: Unsplash
Now you know why it's a good thing to get your child interested in the game of chess, it's time to explore the various ways you can find a chess tutor.
From clubs and societies to online tutorials and tutors, there are a host of ways you can get the one-on-one your child needs to level up their chess game.
Clubs or Societies
Chess for kids can be a social activity as much as it is a cerebral, intellectually challenging game. 
Chess lessons for kids will of course revolve around the specifics of the game such as the various roles of the pieces and the myriad moves available to them, but aside from the technical elements of the game what else can your child stand to gain?
Playing chess as part of a club or society can be an excellent way to introduce your child to other like-minded kids, while at the same time they learn chess for kids.
While it is very much a solitary game that requires lots of thinking and not a lot of talking, kids' chess can be an opportunity for conversation and social growth.
To find a chess club or society, first, ask at your child's school to see if they or any nearby educational institutions run a kids chess games club.
If you don't have any luck, you can take your search online, and look for online chess for kids or for local chess clubs, depending on your preferences.
SuperProf
If you want guaranteed one-on-one chess tuition for your child, one of your best bets is to give SuperProf a go.
With SuperProf, you can search for private chess tutors in your area and filter the search according to their rate, level of experience, and feedback from past students.
Better still, if you haven't yet invested in a kids chess set or you prefer the convenience of online tutoring, you can set up online classes for your child through SuperProf. That way, you can go about your business while your kid has all the chess tuition they need to take their game to the next level.
You could save a lot of money and effort by hiring an online chess tutor, and you won't even have to usher your child out of the door on time. Simply set them up with a chess set and a webcam, and the tutor will take care of the rest.
With a SuperProf tutor, your child will have lessons tailored to their level of experience, which should be rewarding for them as they can see the progress they make. Unlike at a club or society, your child will have 100% of the tutor's attention for the duration of the class, which means they should in theory improve at a faster rate.
YouTube
If you want chess tuition for your child, the best option is to hire a private tutor who knows exactly how to teach the game.
However, if you can't find the perfect tutor for whatever reason, you can look to websites like YouTube for an alternative option.
While it might sound like a strange place to find a chess teacher for your kid, it's becoming increasingly common for teachers and tutors to post instructional videos and tutorials on video streaming platforms.
With enough searching, you can find a video series on various elements of the game that your child can work through at their own pace.
Some channels will also invite questions from viewers or analyze real chess games so your kid can get excited about the whole competitive scene around it.
The best part about this method is that your child can work at their own pace which should keep their motivation up, and it's absolutely free. Plus, they can rewatch videos as many times as they need to until the information sinks in.
The downside with this approach, of course, is that your child won't have the benefit of being able to talk to the teacher. This could slow down their progress and they might end up with several blind spots that they won't be able to address until they work with a tutor.
What Are the Factors to Consider When Choosing a Tutor for Chess Lessons Toronto?
After deciding to teach your kids chess or enroll them in chess lessons Canada, you need to find a suitable chess tutor. At Superprof, you can find some of the best chess tutors in Canada. However, when choosing a tutor, there are certain factors you need to consider. A few include 
Level of expertise
When choosing a chess tutor for your kids, so much comes into play. One of the most important factors to consider is the tutor's level of expertise. The skills level of your kid will determine that of the tutor. For instance, if your kid is an amateur, hiring an expert to tutor wouldn't be compulsory. However, if your kid is an intermediate-level chess player, then it'd be best to hire an expert.
Also, you can hire expertise based on need. That is to say; if your kid needs to learn more about strategies or openings, you can hire a chess tutor who specializes in these areas.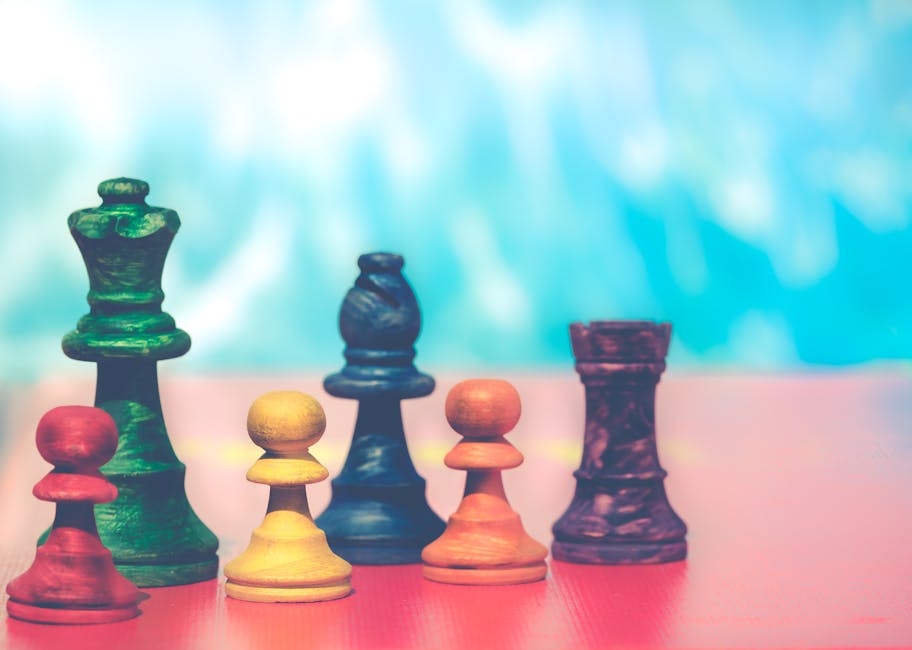 Experience 
Experience is another essential factor to consider. You need to consider their experience in playing chess and also in teaching kids. An active chess player or one who has played for an extended period will have helpful tips and tricks to teach your kids. 
Also, a chess tutor with vast experience in teaching kids chess will make a great tutor. Such a tutor can quickly identify the needs of your kids and address them early. 
Type of lessons
Chess can be learned online and physically. The mode of teaching ultimately depends on you and your kids' future chess coach.
Determining the kind of lessons that would be most helpful to your kids will guide your decision when choosing a suitable chess tutor for them.
If you want virtual chess classes, the tutor's location, regardless of where it is in or outside Canada, will not matter. However, for physical lessons, you'd need to hire a chess tutor who doesn't just live in Canada but lives within a reasonable distance.
Deciding the type of chess lessons you want for your kid helps you to narrow down your search.
Budget
On Superprof, you can find affordable chess tutors for your kids regardless of your budget. Most chess tutors charge a base rate of 5 to 10 dollars, depending on their level of expertise and experience.
Be sure to draw up a budget so you can narrow your choices and enable your kids to maximize the benefits of chess.
References
Personal references are one of the most genuine ways to find good services. Everyone is glad to share news or information about a service or product that produced excellent results. This applies to tutors too.
On Superprof, each tutor's profile has a review section where you can see observations and recommendations. You can conveniently select the most suitable tutor for your kids by going through this section.
You can also get recommendations outside from other people who have hired chess tutors for their kids.
Are Superprof Tutors the Best for Chess Lessons Canada?
Canada is a brewing hub for chess players and lovers. It is also home to many chess tutors. On Superprof, we give you direct premium access to chess tutors all over Canada. Wherever you are in Canada, there's a chess tutor close to you.
Through Superprof, you can connect with the best chess tutors for your kids at an affordable price. Depending on your arrangements with your kids future chess coach, lessons can be held virtually or physically at your children's convenience. 
It is a well-known fact that chess offers so many benefits to the players. However, only a few people know the details of the benefits. Chess helps to improve your kids' memory, enhances concentration, promotes creativity, improves spatial skills, and more. It plays a significant role in the cognitive development of your kids.
When choosing a chess tutor for your kids, ensure to consider all of the factors listed. Each of them is critical in deciding the best tutor for your kids.
Do you want your kids to learn chess? Are you in search of a suitable chess tutor for your kids?
Register with Superprof today and hire one of our outstanding chess tutors! 
The platform that connects tutors and students