It takes time to master communication skills in English and speak fluently if the language is not your mother tongue. It's a gradual process that needs time, commitment and lots of practice. Putting your ideas in words could be daunting if you don't know where to start or how to choose the correct vocabulary for proper sentence construction.
A degree in English literature provides the opportunity to dive deep into the wealth of knowledge of the English language. It does now just help you become fluent in English but could help you take up a career in your pursuit of honing your skills.
If you want to study English literature in Canada, this guide will reveal its many benefits, what you will learn, how to go about your study and how to take charge of your career life upon graduation.
The best Academic English tutors available
1st lesson is free!
1st lesson is free!
1st lesson is free!
1st lesson is free!
1st lesson is free!
1st lesson is free!
1st lesson is free!
1st lesson is free!
1st lesson is free!
1st lesson is free!
1st lesson is free!
1st lesson is free!
1st lesson is free!
1st lesson is free!
1st lesson is free!
1st lesson is free!
What is English Literature?
English literature studies several published works (such as novels, literary works or poems) through critical theorizing, analysis and debate. As a result, courses in English literature study are generally wide-ranging. This means that it's possible for two students studying English literature to take separate courses. Learn more.
What Do You Learn in an English Writing Course?
The majority of English literature studies in Canada will focus on the literature history in Canada from the onset. Then, it progresses into studying historical examples of landmark literature and other theoretical works.
Students usually have the flexibility of analyzing various authors and their genres. At this point, your study will gradually test and refine your vocabulary and language skills in a manner that you may never have imagined.
In addition, most Canadian universities introduce extra-curricular activities, events and shows that will refine your creative mind and even change your perspective about societal problems and values.
English literature study doesn't come in a paved lane. You will have to study the subject alongside courses in economics, math, social work and even politics.
All these come with different study requirements and need a certain discipline level. But the bright side is that studying English literature is rewarding and could pave the way for a successful career.
The best Academic English tutors available
1st lesson is free!
1st lesson is free!
1st lesson is free!
1st lesson is free!
1st lesson is free!
1st lesson is free!
1st lesson is free!
1st lesson is free!
1st lesson is free!
1st lesson is free!
1st lesson is free!
1st lesson is free!
1st lesson is free!
1st lesson is free!
1st lesson is free!
1st lesson is free!
How Can an English Literature Class Help You with Writing Practice?
Contrary to what many people think, reading and diffusing the literary works of others could go a long way to improve your writing practice. From pop fiction to poems and history study, they will infuse your creative mind with new thinking, help you explore your imagination and free you from famous myths and beliefs.
As a result, you will train yourself by learning how to write creatively and produce readable, engaging, and thought-provoking writing. But, of course, this wouldn't be possible without regular writing practice, intense study and English grammar practice.
Are you looking for how to improve your writing skills in English? Here are some ways an English literature class can develop your creative skills and help you learn English grammar fast.
You Will Learn How to Describe Characters and Tell Stories Using Different Techniques
The various methods of analysis used by many authors in past centuries are different from the ones employed in modern times. But as a literature student, you will draw on those ancient techniques and traditions.
For example, while describing a character, you may employ a lavish descriptive style to bring specific attributes to life.
Spark a Brilliant Idea with Your Reading
If you want to learn English grammar, you should know that original ideas do not develop out of the blues. Instead, they generate from reading widely and analyzing the thoughts of many scholars.
There are many differences between writing s story based on another author's idea and using your original ideas.
It Teaches You What to Avoid and Emulate
English literature does more than teach you how to improve your writing skills in English. As you study the writing of others, you will learn the pitfalls to avoid and what to emulate in their works. The study of English literature is vast, and there is no end to it.
Even some scholars have acknowledged that its study span a lifetime. That's because literary works are versed, and there is no end to their analysis, theorizing and emulating. Read about famous scholars in English literature.
That is why it's necessary to learn vital lessons from literary study instead of studying all there is to it in a degree program.
It helps to debunk myths about literature
Your creative mind will be held in a cage if you hold on to myths and misconceptions. Gladly. , literature study helps debunk these myths, Although its study could be intimidating as most of Shakespeare's could be four times the volume of the average book on your Kindle.
But if you don't read them, how can you set lose those myths and mistaken impressions. As you dive deep into the study of literature, you will soon realize that most of the things Shakespeare wrote were borne of his effort to satisfy a curious audience and keep a roof over his head.
What is the Best Way to Learn English Grammar?
The desire to learn English grammar may get so hot like a flame, only to be quenched by hindrances that make you struggle with simple yet challenging aspects of English study.
There is no best method for learning English grammar. It's left for you to find your weak points and address them accordingly. That said, here are some general tips for improving your grammar.
Master confusing English vocabulary
Most words in English are similar, yet they connote different meanings. If English is not your first language, you may have trouble mastering these grammar points.
For example, "excited" and "exciting" are both adjectives, but they are used in different scenarios. "Exciting" is used to describe situations that make people feel certain. For example, "the characters in the movie are exciting." On the other hand, "exited" tells how a person feels. For example, "I'm so excited to be here."
Take an English writing course online
English study is like a game. The more you engage in writing practice, the better you develop good language and creative writing skills.
Whether you want to learn English as a second language or learn English grammar to communicate better with employees, you will benefit from taking an English writing course online.
These courses encompass the average tutorial, spanning up to 60 hours of content. If you want to develop your vocabulary from scratch, it's best to take basic English courses first before progressing to advanced courses. These courses could improve your English grammar by ending your struggles with tenses, pronouns, adjectives, conjunctions, etc.
They are not farfetched on the internet and are available on Superprof, the world's leading platform for learning English grammar on your schedule.
On Superprof, you can easily enroll on beginner English writing courses and kick-start a beautiful journey in a few clicks. In addition, the tutors on Superprof offer various online English classes that teach you different ways to improve your grammar and even pursue a career in English literature studies.
Most native speakers find some aspects of English grammar confusing. So, relax and be patient. Your grammar may not get polished overnight. Instead, you have to look for ways to use them often in your conversations.
Fortunately, English literature study will provide many opportunities for writing practice and English grammar learning. Eventually, you will become confident in your writing and speaking abilities.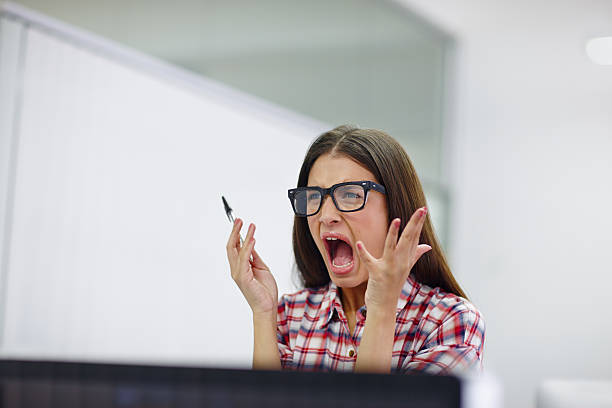 Can English Tutoring Help You Improve Your Grammar?
This question is on the lips of many people struggling to master English vocabulary. If you want to make the most of your learning time, English tutoring may help you speed up your learning process.
One beautiful aspect of English tutoring is that it allows you to enjoy one-on-one learning sessions with a qualified tutor. Superprof hosts hundreds of English tutors offering a wide range of English literature courses in Canada.
For as low as $15/hour, you can easily find a qualified English tutor for hire in Canada. The tutors on Superprof are friendly and could help you polish your English speaking and writing skills fast.
More so, it's easy to achieve your learning goals no matter their depth if you learn the English language with the help of a tutor on Superprof. Even though English literature study is broad, finding a coach willing to offer moral support and guidance throughout your journey is priceless.
Superprof understands that learning English online could be daunting, and finding a coach willing to take your hand and show you the steps to take in your journey is challenging for many. For this reason, the first lesson hour is free.
This will give you the time you need to familiarize yourself with your chosen tutor and decide whether you would like to take the lesson further or not. And when you eventually get the satisfaction you crave, we know you will be happy to give a 5-star rating and even encourage others to learn English on Superprof.
The platform that connects tutors and students