No matter your profession, years of experience or the skills you have gathered over the years, one thing you can't doubt is that critical thinking is needed for career growth and advancement. In fact, without this crucial skill, it will be challenging to harness opportunities, create them or even seize them for career and personal development.
Critical thinking is becoming more important these days. When a person fails to think critically, they may reduce their career prospects, miss opportunities, and even fail to create them. We are more at risk if we don't learn how to think critically. More so, a person with poor critical thinking skills is easily susceptible to manipulation and deceit.
Developing your critical thinking skills is not an easy task. While it might be easier for some people, it is a lot of work for others. Right now, you are probably wondering how you can learn to think more critically so you could avoid the possible disadvantages of not having one.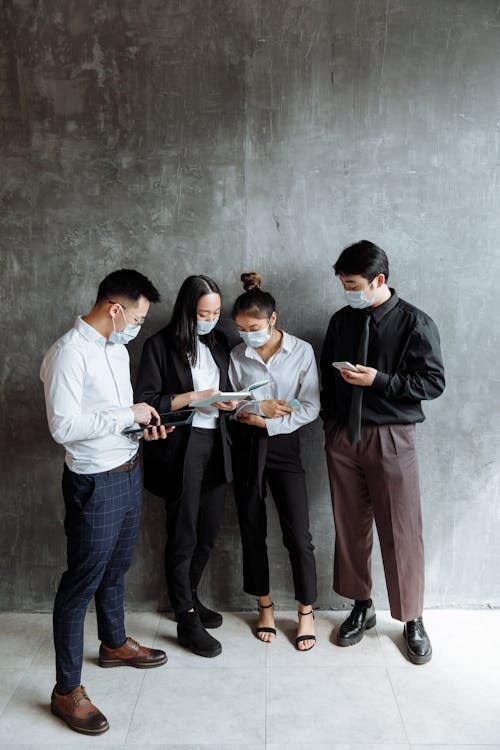 The best approach is to know what critical thinking is and see how you can develop it afterwards. This will be the focus of this detailed guide. So do you want to think more critically? Then, read to the end.
The best Personal development tutors available
1st lesson is free!
1st lesson is free!
1st lesson is free!
1st lesson is free!
1st lesson is free!
1st lesson is free!
1st lesson is free!
1st lesson is free!
1st lesson is free!
1st lesson is free!
1st lesson is free!
1st lesson is free!
1st lesson is free!
1st lesson is free!
1st lesson is free!
1st lesson is free!
What is Critical Thinking?
Critical thinking is a skill that enables you to make logical and informed decisions after analyzing issues of data surrounding a specific circumstance. It is solely done objectively, without influence from external sources, beliefs or personal opinions. However, it is more influenced by factual information than any other factor. See how leaders use this skill to excel.
With critical thinking skills, you can make logical decisions to the best of your ability. For instance, as a child, you may have believed specific stories of ghost and mermaids your parents told you. More significant are bedtime stories, which your parents read to your ears just to make you fall asleep faster. Kids usually fantasize about those stories without knowing that they are far from reality.
But as you grew up and developed more critical thinking abilities, you realized that those stories were unreal, even if there was factual evidence to make you think otherwise. With this skill, you can understand connections between ideas and facts even when they look confused or seem more like a puzzle to others.
Great critical thinkers know what to believe and how to tell a myth from a fact. Developing critical thinking is all about learning how to think creatively (outside the box). That way, when others are seeing the end of the tunnel, all you are probably see are opportunities and possibilities.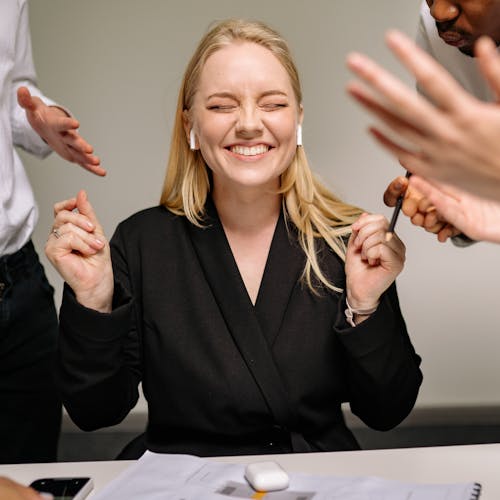 How Can You Become a Critical Thinker?
Unlike other soft skills, critical thinking abilities cannot be developed overnight. You need time to learn them and practice regularly, so they become part of you. And when you eventually make this a habit, you would be amazed at the extent of your critical thinking ability.
Learn more about leadership skills.
There is no other better way of becoming a great critical thinker than knowing the skills involved and taking the right move to learn them. It is also worthy to mention that there are no concrete paths to developing your critical thinking process.
However, that doesn't mean you are left without options. Superprof, if nothing but being helpful, has revealed the entire process of learning these skills. Below are some critical thinking skills and how you can develop them.
Research
Developing research skills is necessary for developing your critical thinking abilities. Have you ever been in a situation where you have to compare arguments about an issue? To ensure that your opinions are persuasive enough, you have to verify facts independently.
Find the source of the information you have access to and evaluate it very well. Ensure it is not influenced by external factors that could distort its meaning or use. It is pertinent to know that all sources of information are not valid. Some are based on mere assumptions or myths, or they could be scooped from gossip mills.
If you could get results from your research that contributes immensely to the argument, then you are already on your way to become a great critical thinker. Isn't that awesome?
Problem Identification
How well do you understand the problem you want to analyze? Do you know the different factors that may influence it? Problem identification is a necessary step for a critical thinking process to commence. It will give you a clearer picture of the persons and the different factors that influence the situation. After that, you can begin to analyze it critically and look for possible solutions.
It would help if you could take a mental picture of the state of affairs and discover more hidden facts about the argument's circumstances. Only then can you proceed deeper into the critical thinking process.
Biases
The ability to identify biases is a core skill that most people lack. And this is necessary for critical thinking. To become a strong critical thinker, you have to know the best ways to identify biases and look for loopholes in any given circumstances. However, this calls for objective reasoning and seeing issues from a logical perspective.
Most strong critical thinkers see themselves as judges trying to evaluate the validity of both sides of an argument. Keeping in mind the possible existence of bias and know how to assess it is a vital talent you should hone if you envision yourself as a strong critical thinker. These resources will help you.
Curiosity is Key
Critical thinkers don't sit down and accept everything presented to them at face value. They dig deep to discover the hidden facts that no one else can see. How curious are you about fact-finding? Do you get tired after asking one or two questions or doing a little research? If you must cultivate critical thinking ability, you must learn to be curious.
Learn to ask questions instead of accepting your fate in any situation. Research has shown that people who are curious and always wanting to know the 'why' of a given scenario may likely get the answers they seek.
The fact is that we are all born with some trait of curiosity in us. That is why as kids, we love to bombard our parents with all manner of questions without even bordering on their relevance. And when these questions eventually get answered, we still find a way of asking another related question.
But as we grew up, many lose keen interest in matters that are not attention-grabbing, and they tend to ask lesser questions than necessary. It is not wise to rely on the innate critical thinking traits we were born with. If you must be a great thinker, you must develop the skills that promote excellent thinking abilities.
When you train yourself to foster your curiosity, you will discover more ways to understand human intelligence, become more productive by asking open-ended questions and take your career to a higher level.
Learn How to Infer Wisely
Do you know how to infer and draw valid conclusions from the information provided or from the data you researched? This is an essential skill for mastering critical thinking. Most times, messages and other information do not always come with clear intent. It is left for you to analyze it critically to enable you to draw valid conclusions from it.
Being an educated guess, not all inferences are correct. But if you have enough information before you (which you may have gotten from research or others), you will be able to make valid inference and draw relevant conclusions from them.
Critical Thinking Relevance in the Workplace
Critical thinking skill is necessary for career growth and advancement. In an organization where leadership roles are merited based on cognitive abilities and critical thinking prowess, you may need to be an excellent critical thinker to avail yourself of such roles.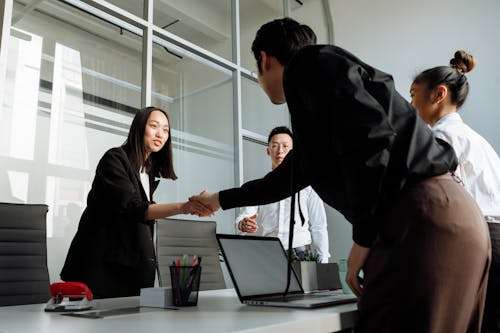 Critical thinking skill is also crucial for team management and resource maximization. Do you head a team or envision yourself becoming a team head in the future? You will do better if you begin to learn the skills that will skyrocket your critical thinking prowess to a higher level.
Nowadays, critical thinking is becoming a more appreciated skill in the workplace. If you have this skill, you could quickly diagnose problems, analyze possible solutions and even produce results that could solve the problems indefinitely.
Applying this skill helps you to think through problems easily that naturally require a lot of thought. While others are drowning themselves in self-pity, you are busy finding solutions and solving the problems outrightly.
Critical thinkers are problem solvers. And businesses need this kind of people to help them gear their marketing efforts towards achieving their business goals with lesser costs.
Few people are born with this unique skill which may not be enough to face our ever-changing business environment. Fortunately, you can learn how to become a great critical thinker. All you need is the determinations and the drive to succeed.
So do you want to be a great critical thinker? Go for it! Take the bold step and begin to learn the rudiments of developing critical thinking abilities. Nothing should stop you now!
The platform that connects tutors and students