In recent times, we have seen how differentiated instruction is taking center stage in the educational sector. While many things have changed across different spheres of human endeavors, the teaching model has remained the same. 
The peculiarities of diverse students and how they learn have failed to be considered. With this, many students keep performing poorly yearly. Parents, teachers, and some tutors are always quick to blame the students for not putting in as much effort as are required to get good grades. It can be that these students are putting in the effort, but there is something wrong with the teaching method that needs to be changed.
Differentiated instruction appears to be the round peg in the round hole capable of transforming the educational sector. It has the power to transfer education, especially in Canada, from what it is now to what it should be.
However, not everyone in Canada and other countries is familiar with this educational initiative. Little wonder you have people asking questions like - is it a different curriculum of teaching? Does it aid faster and better comprehension for students?
All these questions and more will be addressed in this article as we take a closer look at what differentiated instruction is and how it impacts students, and tutors.
Find online tutoring jobs here on Superprof.
Always ask students for feedback when trying new ideas. Source: Thisisengineering, Pexels
The best tutors available
1st lesson is free!
1st lesson is free!
1st lesson is free!
1st lesson is free!
1st lesson is free!
1st lesson is free!
1st lesson is free!
1st lesson is free!
1st lesson is free!
1st lesson is free!
1st lesson is free!
1st lesson is free!
1st lesson is free!
1st lesson is free!
1st lesson is free!
1st lesson is free!
1st lesson is free!
1st lesson is free!
1st lesson is free!
1st lesson is free!
1st lesson is free!
1st lesson is free!
1st lesson is free!
1st lesson is free!
1st lesson is free!
1st lesson is free!
1st lesson is free!
1st lesson is free!
1st lesson is free!
1st lesson is free!
1st lesson is free!
1st lesson is free!
1st lesson is free!
1st lesson is free!
How Much Does Differentiated Instruction Matters to Students?
The glory days of the Canadian educational system are far from here as the current teaching methodology seems unfavorable to many students. Recently, more students are showing interest in learning at various levels. To encourage these students, a teaching model that considers their differences has to be implemented, which is why differentiated instruction is vital.
The current learning pattern in a conventional school in Canada is a predictable one. A teacher works into the class, introduces a particular subject or course, and discusses it for a few minutes. The students take some notes based on what they can grasp and expect an assignment at the end of the class. Does this sound like a good teaching and learning pattern? Yes! Is it favorable to every student in the class? No!
See how differentiated instruction affects private tutoring.
Teachers, like students, are different, and if we must make the most of this relationship between them, we need a new strategy. We need a design that considers students with special needs as much as regular students. We have students in our educational system who have dyslexia, dyscalculia, and attention deficit hyperactivity disorder (ADHD). Many students didn't choose to be in these conditions, and there should be a teaching strategy that works for them.
It is good to know that, over the years, several organizations and initiatives devoted to special needs have risen to address some of the challenges of students with special needs. However, there is still more to be done, including introducing differentiated instruction into every sphere of learning in Canada.
With differentiated instruction, students can be grouped based on their age or learning needs. Tutors can also feed students with information tailored to their learning pace while prioritizing assessments.
Check out teaching English as a second language here on Superprof.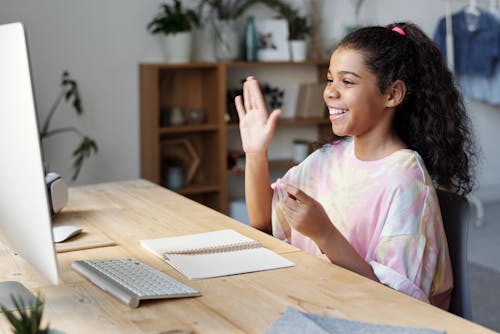 How Differentiated Instruction is challenging the Traditional Teaching Method
Teachers in a school have a defined mode of operation. Tutors, on the other hand, can be flexible about the teaching style they adopt. In the traditional school system, we have two broad teaching methods: the teacher-centered approach and the student-centered approach.
In the teacher-centered approach, teachers do all the talking and presentations while the students observe. Direct lectures are the primary feature of this teaching approach, and it leaves little or no room for students' inputs.
On the other hand, the student-centered approach appears to be more interactive as the students are prompted to be active by asking questions and making contributions. Many students like this method because it allows them to be expressive. However, what happens to those students who are not so confident? Though promising, the student-centered approach is not without its flaws.
The introduction of differentiated instruction has challenged the traditional teaching method in no small ways. Though several misconceptions exist around differentiated instruction as many believe it is impossible to address the needs of every student individually.
Differentiated instruction is a detailed examination of student's needs and all the effort put into designing a learning strategy that works for them. Simply put, differentiated instruction allows students to learn in the best ways that suit them.
The process and product elements are two core features of differentiated instruction that make it better than the traditional method. The processing element focuses on monitoring a student to see how they learn. With this, you can identify those who learn faster than others. The product element deals with understanding how a student masters a subject based on conclusions drawn from their learning.
Most importantly, differentiated instruction takes into consideration the learning environment. Environment plays a significant role in a student's quality of assimilation.
Differentiated instruction proves to be a better way of teaching students than the traditional method. Interestingly, many Superprof tutors in Canada adopt differentiated instruction; as such, you're sure to be learning at your best.
Essential Things Every Tutor Should Know About Differentiated Instruction
Students are unique in the way they learn. Teachers are unique in the way they dispense knowledge. There is no denying that differentiated instruction is better for students, teachers, and tutors than the traditional learning method.
As a tutor, who wants to employ differentiated instruction, there are certain things you must note. First, you have to understand that differentiated instruction focuses on creating learning instructions that meet the needs of various students. In other words, how you will teach an auditory learner will be different from how you will teach a kinesthetic learner.
As a tutor, you can differentiate four essential things: content, process, product, and learning environment.
The content of every course or subject is referred to as the literature of that course. It is impossible to design a new curriculum for every student, but it is possible to tweak the content of a subject to meet the individual needs of students. The type of content a tutor will teach a regular student should be different from what will be introduced to a student with special needs.
The process of conveying knowledge to students is referred to as a process, and this is where all the hard work lies. The quality of the content stage will always affect the process stage. Major factors a tutor should take into consideration when differentiating the process are attention and time of lessons. Students who are slow to learn should be given more attention and time than fast learners.
You can compare it with traditional teaching style here.
Product, here, refers to what students gain from knowledge passed to them. It includes the assessment of students either by practical tests or theoretical exams. Assessing every student in the same way might not be the best. For some students, you may be required to ask them to carry out a project, while others may be asked to write a report. Find the strengths of your students and test them based on that.
Differentiating learning environment
The learning environment affects students in different ways. Some students can study anywhere, even when there is noise, while others can only study in a quiet place. As a tutor, you must find the best learning environment for your students that fosters better learning and quick understanding.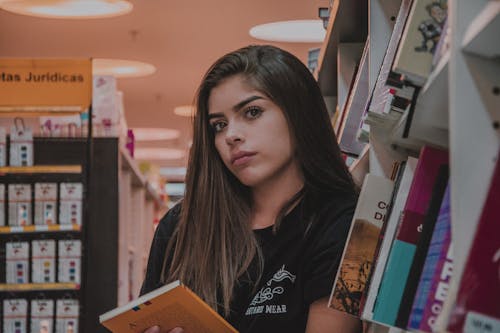 Private Tutors and Differentiated Instruction
Canada is a bustling city with people trying to keep up with their 9-5 jobs and business. Due to this, many people do not have the luxury of time to enroll in a school. However, because of the zeal to learn a particular subject, people hire a private tutor.
The increasing demand for the services of a private tutor is why many tutoring platforms have sprung up in Canada recently. As students looking to hire a private teacher, you have to be sure you choose one with the right qualifications and understand what differentiated instruction is all about. The best platform to find a tutor who possesses all of these qualities is Superprof.
Superprof tutors have a firm understanding of differentiated instruction and use it to vary the content, tailor processed to student's needs, and alternate products where possible.
Our tutors employ many differentiated instruction strategies, but the most important of them are;
The implementation of journaling time and goal setting activities,

The designing of formative assessments; and

Grouping students based on their unique learning styles.
In conclusion, the benefits of differentiated instruction cannot be overemphasized, especially in an academically driven country like Canada. If you're a student who has not found the traditional learning method favorable, you can opt to hire a tutor who understands differentiated instruction from Superprof.
Hiring a private tutor from Superprof means you can learn from your home, at the tutor's place, or online based on what works for you. You also get personalized lessons at an affordable cost because your first lesson will be free.
The platform that connects tutors and students