There are more than 422 million Arabic speakers worldwide, and that includes native and non-native speakers. It may not be as common as the English language or have a mass of speakers as large as Chinese Mandarin, but it's still one of the five most spoken languages globally. And that says a lot in any experience.
In Canada, the Arabic language continues to grow as it gains more speakers. The Canadian census of 2016 recorded 523,235 Arabic speakers, a 1.2 percent increase from the last census observed in 2011. Considering factors like birth rate, immigration, and of course, people wanting to learn the language, the number of Arabic speakers in Canada is bound to increase as the years run by.
Just like any language, the knowledge of Arabic can open doors to occupational engagement. In other words, there are jobs for Arabic speakers in Canada. And your knowledge of Arabic is enough to qualify you for any of them. Learn how to get a degree in Arabic.
Jobs for Arabic Speakers in Canada
There are lots of job opportunities for an Arabic speaker to work in Canada. With the presence of Arabic speakers growing in Canada as is reflected in cities like Quebec, Ottawa, Toronto, and Ontario, it's become pertinent for the Arabic language, and situations that may concern it, to be taken into cognizance. As a consequence, jobs for Arabic speakers continue to grow. If you're an Arabic speaker and are interested in working, here are some of the Arabic jobs that your language skill could be most helpful in.
The best Arabic tutors available
1st lesson is free!
1st lesson is free!
1st lesson is free!
1st lesson is free!
1st lesson is free!
1st lesson is free!
1st lesson is free!
1st lesson is free!
1st lesson is free!
1st lesson is free!
1st lesson is free!
1st lesson is free!
1st lesson is free!
1st lesson is free!
1st lesson is free!
1st lesson is free!
Translation
English and French might be Canada's official and most spoken languages, but there are far more languages in Canada than just these two. According to the World Population Review, there are 196 languages in Canada, of which 128 are immigrant languages. Out of these 128, Arabic is one of the most popular.
Where communication is concerned, differences in language can be a barrier. For instance, you wanted to write a cookbook with the aim of connecting with a wide audience. If you wrote the book in the English language, people with the knowledge of only Arabic would be cut off from it. Even the Canadian government has to take into cognizance of its Arab population. If it hopes to get across to all of them, it has to break the language barrier and translate its message into Arabic. This is where the translator comes in.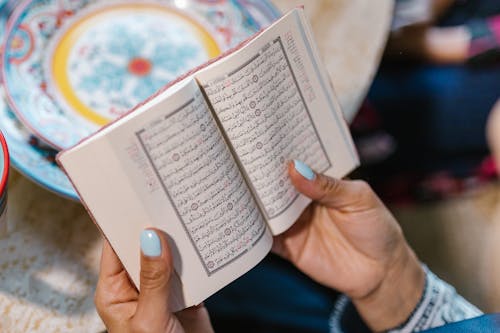 As a language translator, you can turn documents or any written texts in English into Arabic and vice versa. With your knowledge of Arabic, you become a middleman, a mediator that facilitates understanding between two languages.
Being a translator, you can find Arabic jobs in translation agencies or organizations that require translations. You can also work in the government or carve your path as a freelancer.
Interpretation
Interpretation is much like translation, but the difference lies in their mode of execution. Translation deals with written texts while interpretation deals with oral transmissions. Your job as an interpreter becomes essential when there's lack of comprehension between two or more parties because of differences in language.
In other words, as an Arabic interpreter, you become a conduit of expression and communication between Arabic and English speakers. Communication is key to maintaining order, peace, and understanding. Given the presence of Arabic speakers in Canada, there'll always be Arabic jobs where you can work as an interpreter.
It's also possible to handle the positions of an interpreter and translator at the same time. These are job opportunities, and your knowledge of Arabic is the skill that qualifies you for either of them.
Teaching
Teaching is one of the viable jobs for Arabic speakers in Canada. And if you've got an aptness for it, your skill as an Arabic speaker can land you a job teaching Arabic. It may not be one of the most common languages taught in schools, but there are openings. You can find a job teaching Arabic in a secondary or primary school.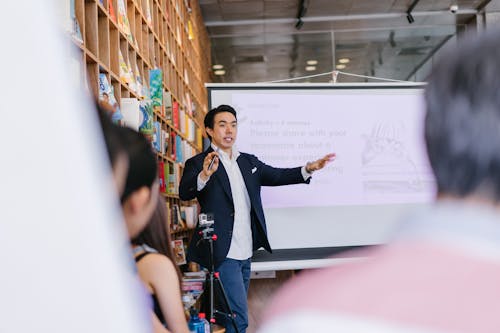 You can also find Arabic jobs for teachers in private schools or language classes or academies in the city. If this doesn't work out well, you can always go private. You know, put yourself out there as a freelance teacher. Your services can be employed by individuals interested in learning the Arabic language. You might also be contacted by people or an organization who needs a lesson taught to an Arabic audience. Also, no law dissuades you from looking for students yourself. That's the good thing about being a private tutor.
In a place like Toronto or Ottawa, the Arabic communities might require someone with a proper understanding of language and culture to organize language classes to teach and pass on their heritage.
One good thing about Arabic jobs in Canadian cities is the lack of intense competition. Since Arabic isn't as common as English or French, applications for teaching  in Arabic wouldn't be as competitive as applications for teaching in the English or French language.
The best Arabic tutors available
1st lesson is free!
1st lesson is free!
1st lesson is free!
1st lesson is free!
1st lesson is free!
1st lesson is free!
1st lesson is free!
1st lesson is free!
1st lesson is free!
1st lesson is free!
1st lesson is free!
1st lesson is free!
1st lesson is free!
1st lesson is free!
1st lesson is free!
1st lesson is free!
Language Consultant
Language is one of the elements of a people's culture. In other words, you can tell a people's identity by merely listening to their language. However, as an Arabic speaker, you can decide to take your knowledge of the Arabic language deeper so that it covers Arabic cultures. With an extensive knowledge of Arabic and its culture, you can take up a job as a language consultant or specialist.
As an Arabic language consultant or specialist, your services will be required by companies, organizations, and firms who need to get into the Arabic community to widen their audience, market their goods and services or convey whatever intent they've got in mind.
You can even find a job opening in a government position. The Canadian government could use your services as an Arabic language consultant during a census or any event or occasion requiring interaction with the Canadian Arab community.
The position of an Arabic language consultant can also land you a job with the Canadian police. You can be called in to consult on investigations or dealings that involve the Canadian Arabic communities or any Arab party in particular.
Just like the Arabic jobs above, you can choose to work permanently in the employ of an organization, company, or institution, or you can tour the entrepreneurial path. Whichever way you decide to do it, the rewards will be substantial if you know your onions.
Intelligence Analyst
Your knowledge of Arabic can make you commendable for Arabic jobs in the security sector, both private or government. As an Arab speaker, you can do what no other intelligence analyst can – sift through intelligence in the Arabic language. You can study information in the Arabic language, interpret it and give your verdict on what's what.
Understanding and speaking Arabic grants clarity on specific data to security and defense institutions, enabling your employers to make the right decision in ensuring peace and stability.
Advisor
With the Arab community being part of the Canadian population, local and international businesses, institutions, organizations, etc., would want to include them under their scope of influence. And one of the best ways to do this is getting an advisor, someone who will give them professional advice and guidance on how to get across Canada's Arabic community. There's no one more suitable for the position than an Arabic speaker.
As an Arabic speaker, you'd be able to understand the demands of the Arabic community and offer professional advice that helps your employers make favorable and progressive decisions. Government and educational institutions can also have openings for this position.
Press
Working in the press is also a feasible career opportunity for you as an Arabic speaker. The presence of Arabic might not be as proliferated as the more common Canadian languages, but it's needed to pass news across to an Arabic audience. You can get involved with the press on a local and international level. Your only qualification is your ability to speak and write in Arabic, and that furthers the communication press houses hope to have with their audiences, whoever they may be.
Tourism and Travel
There are Arabic jobs in Canada's travel and tourism sector. You can work as a guide in any of Canada's tourist attractions so that tourists, especially those from Arab countries, can have a comprehensive experience of Canada's attractions. Without a guide to help them, they'd find it difficult to interact and communicate. 
You can also find work in hotels, restaurants, planes, virtually any place that involves interaction with people from different parts of the world.
How to Find Arabic Jobs
Having available Arabic jobs is one thing; finding them is another. There could be Arabic jobs in Toronto or Arabic jobs in Ottawa, but if you're not able to find them, you wouldn't be able to put your Arabic language skill to good use.
You can find Arabic jobs in Canada through referrals. A friend or relative can point you to a job opportunity they came across, and you can go pitch in your application. However, finding jobs by referrals isn't quite as effective and extensive as it used to be, given the transition of the times.
Now, you can find job openings on whatever niche online. All you need to do is go through the proper channels, and you'd be looking at calls for Arabic jobs in any city in Canada. You can find such job offers on online platforms like:
        LinkedIn

        Indeed

        Workopolis

        Glassdoor

        SimplyHired
These sites publish Arabic jobs in any sector, city, and niche. All you've got to do is scroll through the opportunities and select the ones you're most qualified for. Want to learn Arabic at school? Get started here.
Canada's Arabic presence is gradually growing as reports from its censuses have shown. However, despite the growth, Arabic jobs are relatively new in the scene compared to jobs that involve the English and French language. By implication, all you need, sometimes, to get a job as an Arabic speaker in Canada is mastery of the language.
If you're an Arabic speaker, there's a battery of career opportunities waiting for you. Making a profession out of knowing how to speak a language is a massive advantage. Whatever city you're in, try pitching in for any Arabic job. Getting accepted might not be as hard as you think. 
See how to get A levels in Arabic.
The platform that connects tutors and students