Every year, many students across different cities and provinces in Canada sit for the A-Levels exam. It is usually that season when students are trying to transit from one school to another. However, like it is with every other exam you will have to write, there are rules. For chemistry, the updated syllabus, the nature of the marking scheme, and the many revisions students do, make it one to look up to.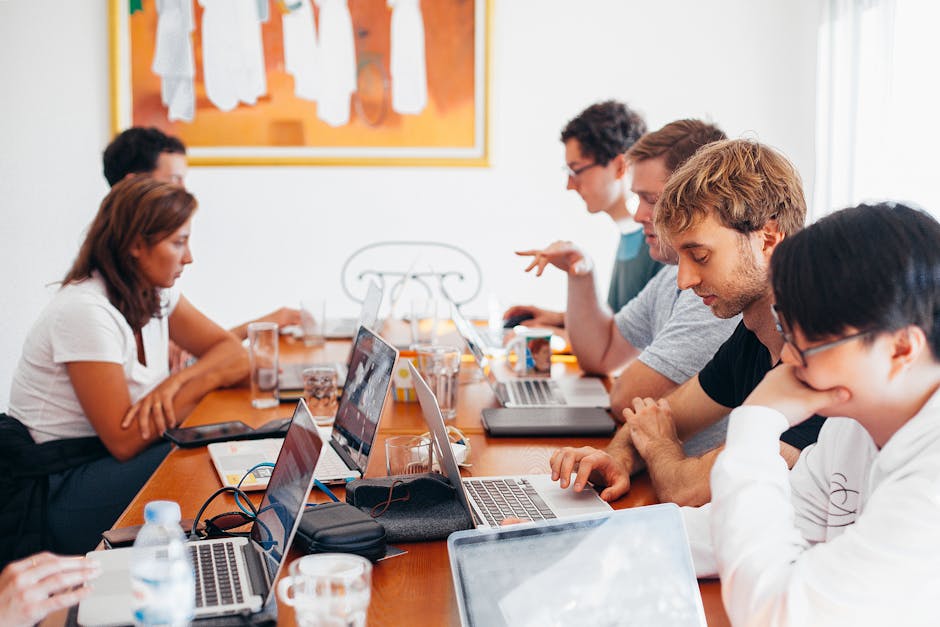 If you're a student preparing to take the A-Levels chemistry exam in Canada, there are some things you must know. It is essential to pay attention to these things if you want to make a distinction. Superprof, having related with many students over the years, provides you with a chemistry study guide on making a distinction in your chemistry exams.
The best Chemistry tutors available
1st lesson is free!
1st lesson is free!
1st lesson is free!
1st lesson is free!
1st lesson is free!
Dr. Mary (ambassador tutor)
1st lesson is free!
1st lesson is free!
1st lesson is free!
1st lesson is free!
1st lesson is free!
1st lesson is free!
1st lesson is free!
1st lesson is free!
Dr. Mary (ambassador tutor)
1st lesson is free!
1st lesson is free!
1st lesson is free!
What Are Some Mistakes to Avoid in the A-Levels Chemistry Exams?
Beyond knowing what to do as you prepare and eventually sit for the chemistry exam, you must also know what to avoid. There are some common mistakes that students make that end up being costly for them. One of such mistakes is not reading the instructions before starting the exam.
The zeal to want to answer a question you perceive you know is understandable. However, before you jump right at it, always take your time to read through the instructions provided for the exam to get more insight. That way, you can be sure you are giving the correct answer in the manner requested by the examiner.
Another common mistake students make is giving descriptions instead of explanations and vice versa. When you come across a chemistry question that asks you to explain, ensure you don't write a description. While you may get some marks for giving descriptions instead of explanations, you will not get the full mark.
Also, if you are asked for descriptions and give explanations, it might show the examiner you've not read the question, and you will lose marks.
Read more about latest revision tips for students.
Finally, avoid using terms that are not related to the particular chemistry topic you are answering. Examiners, when marking, always look for key chemistry terms in your answers. Every time they find these keywords, it attracts more marks, and this is why practicing past questions is essential.
From your constant revision of past chemistry papers, you can know where questions are asked from. With this, it becomes easy to master terms and key phrases related to that topic.
Will Memorizing Your Chemistry Lessons Help You Pass the A-Levels Chemistry Exams?
Saying a yes or no might not be possible here because some questions will require you to give exact figures and facts. Some other questions will also require your applied knowledge of the topic. However, one thing is certain - whether it is a question that requires facts and figures, your knowledge and understanding of the question are what matters.
You need to understand every chemistry question you are confronted with to answer it perfectly. Because of this, you must revise every topic well to grasp its substance before going to the next topic. Considering that many chemistry topics are linked with themselves, inadequate knowledge of one topic might affect your understanding of the others and overall performance in the A-Levels exam.
If all you plan to do is cram and write in the exam hall, you might find it difficult to attempt an applied question. The goal of the chemistry exam is to ensure you can apply your knowledge to different contexts as they present themselves. To ensure you have moved from memorization to understanding, you need to test your knowledge.
How do you test your knowledge of chemistry before the exam day? You have to practice past papers and score yourself based on the marking scheme.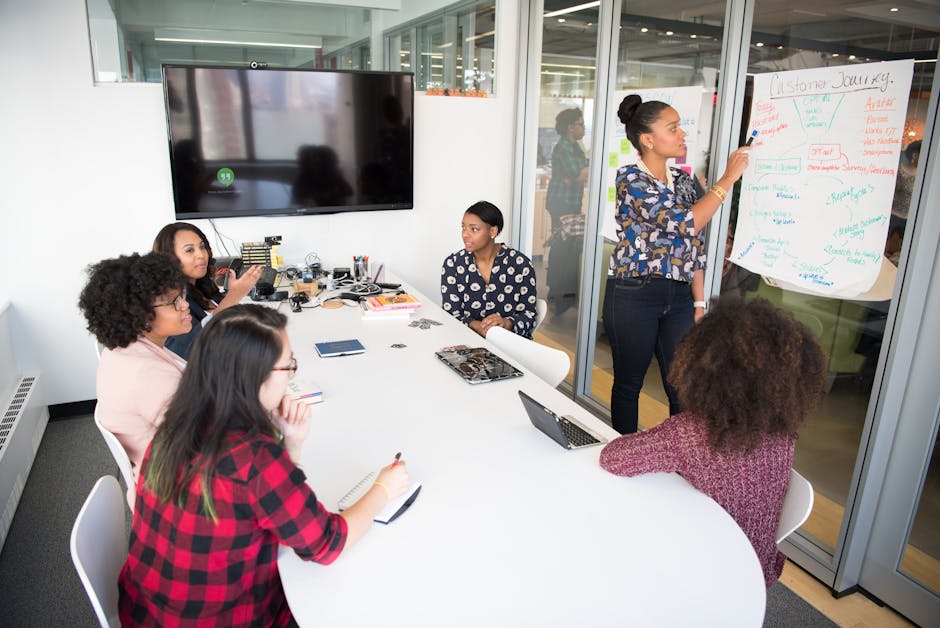 The best Chemistry tutors available
1st lesson is free!
1st lesson is free!
1st lesson is free!
1st lesson is free!
1st lesson is free!
Dr. Mary (ambassador tutor)
1st lesson is free!
1st lesson is free!
1st lesson is free!
1st lesson is free!
1st lesson is free!
1st lesson is free!
1st lesson is free!
1st lesson is free!
Dr. Mary (ambassador tutor)
1st lesson is free!
1st lesson is free!
1st lesson is free!
What is the Best Way to Attempt Practical Questions with a Chemistry Study Guide?
The A-Levels chemistry exam seeks to test your theoretical and practical knowledge of the course. A student can do well in one aspect and fail in the other. However, if you plan to make a distinction, you must be prepared for theoretical and practical aspects.
As a build-up to the exams, you should have spent some time in a chemistry lab. You are also expected to have done some practical work in the classroom with your teacher and colleagues. Please note all the things you learned during your practical sessions because they will come in handy in the exam hall.
To ace the exams, you should understand that every practical question has a technique. A firm knowledge of this technique will help you attempt the question better and faster. You're also expected to know the materials needed to experiment. You may come across questions asking you to list the materials needed to carry out a particular procedure.
You also need to know the vocabulary that applies more than the technique and materials needed to experiment. Examiners always pay attention to the scientific vocabularies of students in this section when scoring them.
There is a warning, though - the exam hall is not a place to start practicing. Are you confused about a particular procedure or chemical experiment? Have you read everything you can lay your hands on but still don't seem to get it? Then, you can practice with your colleagues who you are sure understand better.
Explain what you know about the experiment to your friends and where you seem to be confused. As they explain those areas to you, jot down key points and go back to practice until you perfect them.
How Often Should You Revise for the Chemistry Exam in Class or With a Chemistry Tutor?
There is no distinction in the chemistry A-Levels exam if you don't invest your time in revision. The difference between students who excel and fail has always been how much effort is put into revision. Constant revision helps to bring to your memory everything you need to know about certain chemistry topics and subtopics. It also ensures you are brushing up on the essential areas you have identified from your classes, colleagues, or private chemistry tutor.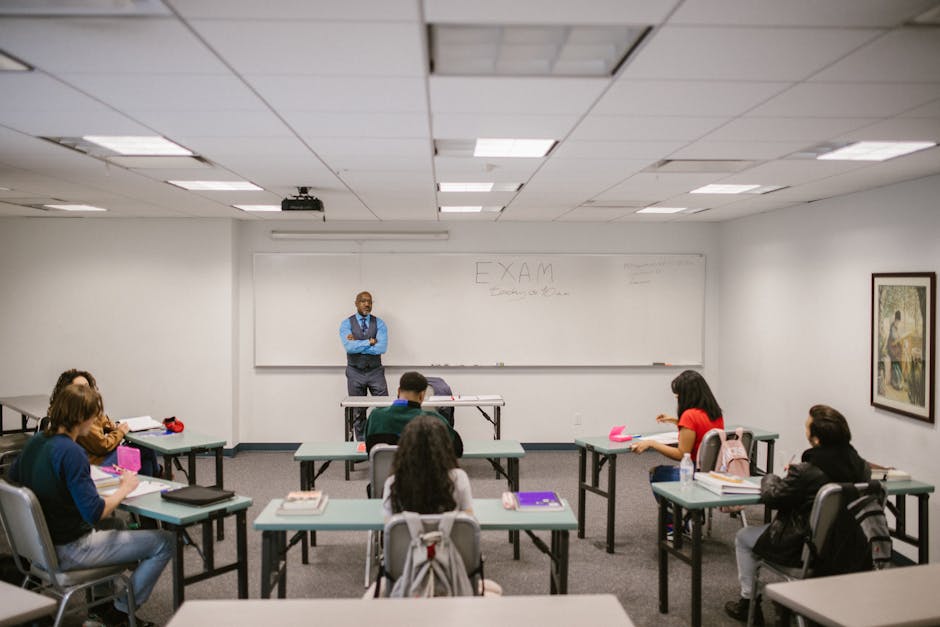 The first step towards revision is to create a revision timetable that is unique to you. In order to move at a fast pace, many students try to work with the revision timetable of others. While this works for some, it has proven to be an unreliable learning strategy. You have to personalize your revision timetable to suit your availability and learning mode.
One of the many benefits of having a revision timetable is that it helps to give your preparation structure. It allows you to move from reading when you like to reading because you have to. It also ensures you have an organized reading time. For example, if you are to read for one hour in the evening based on your timetable, you can stop every other thing you're doing and focus on your books in that while.
Finally, you should try as much as possible to display your timetable publicly. Hiding your revision timetable in a book or inside a drawer will result in a lack of motivation. The more you see the timetable, the more motivated you are to stick to it.
How Often Should Students Practice Chemistry Past Papers or Take Chemistry Lessons?
Your revision plan is not complete if there is no provision for practice! It is advised that you keep practicing until exam day. Major areas to focus on when practicing for the A-Levels chemistry exam are format, question style, and exam duration.
Understanding the exam format will help you know the topics to invest more time in and revise. When you know the question style, you can structure your answers to meet the examiner's requirements. An idea of the exam duration will help you practice your answers so that you don't spend more than the required time on one question only to discover you don't have enough time for others.
As you're practicing with past papers, do not forget to revert to the marking scheme. Every year, the chief examiner always releases a marking scheme and reports for the questions set. Glancing through this marking scheme, you will discover the best ways to gain marks and save time.
Marking schemes always reflect the mind of the examiners, and that is why reference is always made to it in every chemistry study guide. As such, it is not only about how much chemistry you know but how well you can answer the questions in line with the examiner's expectations. The chief examiner's report, on the other hand, outlines the mistakes students make that cause them to drop marks. If you don't want to drop some marks, you have to read these reports in detail.
As you invest your time in constant revision for the chemistry A-Levels exam, you will discover that your confidence level will be increasing. You will also feel less overwhelmed by exam pressure because you know what to expect. To help you get better, you can also register for chemistry lessons or hire a chemistry tutor online from Superprof.
See why you should understand the grading system.
The platform that connects tutors and students