All over the internet today, we read about gym tips as shared by different platforms. This popularity is felt offline too. People seek to get more involved in physical activities, given that technological advancements have limited the need for people to use physical strength in carrying out their daily tasks. 
Going to the gym can be very challenging. The gym membership cost must be one of the first challenges a beginner might meet. The average gym membership cost in Canada is between 40-60 dollars monthly. 
Another major challenge you may encounter initially includes the feeling of inferiority. This feeling is aroused when you see people who are already on their way to accomplish their goals on their fitness journey. 
Not to worry, you can easily employ a gym guide that will help you with workout tips for you to reach your goal. Workout tips for women are likely to be different from those for men. This variation is a result of differences in demand.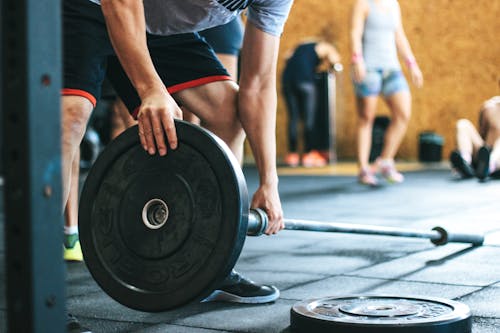 To aid people who want to start this journey, we will share some gym tips for beginners. And in case you will want to get more attention than the one offered by the general gym trainer, you can easily opt for a personal gym trainer. This professional can help with workout tips for beginners. If you like such exclusive services, a personal trainer gym will be best suited. But with such demands, you should know that the gym trainer's cost will be higher.
The best Personal Trainer tutors available
1st lesson is free!
1st lesson is free!
1st lesson is free!
1st lesson is free!
1st lesson is free!
1st lesson is free!
1st lesson is free!
1st lesson is free!
1st lesson is free!
1st lesson is free!
1st lesson is free!
1st lesson is free!
1st lesson is free!
1st lesson is free!
1st lesson is free!
1st lesson is free!
Are There any Benefits of Going to the Gym?
In the  present technological age, the need for a good gym session cannot be overemphasized. We have been encouraged to limit the use of physical strength to perform different tasks. With this in mind, we can easily make out that gym sessions will help make for a healthy living. Various muscles are stimulated with the different tasks. 
On the other hand, some people who need to go to the gym, maybe for weight loss, will find gym sessions very helpful. You will meet like-minded individuals who will help you reach your desired goals. When left alone, motivation is likely to dwindle. These are not the only reasons for engaging in gym sessions. But for a beginner, they should be critical motivating factors. Learn more.
Do you need a gym personal trainer from Superprof?
What are your fitness goals? Are you trying to lose weight or stick to a healthy fitness regimen? There are many fitness experts on Superprof that can help you in this journey. Whether or not to employ a personal trainer is a personal decision. This decision can, however, be determined by many other factors. The first that anyone will have to consider is the cost. Hiring personal trainer from Superprof won't cost you the regular gym expenses. 
Having a personal gym trainer is, however, very beneficial to a beginner. Like in any other field, a personal trainer will help you maximize the benefit from the whole process and avoid the risks of making many mistakes. A good way to reduce the cost of a personal trainer is to hire from a reputable platform like Superprof where you can easily find gym experts who are willing to help for less.
Exercising at home - workout tips for beginners
For one reason or another, you might not be able to go to the gym for exercise. There is no need to worry. We will share some tips that can help you get yourself in shape in your living room. You might not need any equipment to perform these activities. But before you start, you must be sure of your health. Added to this, the goals you set should be realistic.
Some of the exercises you can do at home include lunges, push ups, squats, overhead dumbbell presses, single-leg deadlifts, planks, side planks, and many other forms of exercise. There is no need for heavy gym equipment. Having this equipment at home will, however, be a plus.
Find personal trainer here on Superprof.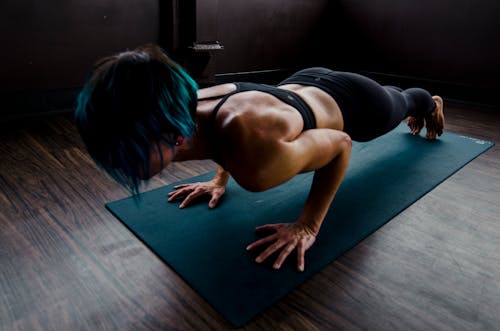 However, if you must do these exercises at home, some precautions are necessary. You should always be conscious of your water level. Always keep your body system hydrated. And before doing these exercises, it will be best if you can warm up a little. It will help prepare your body for the rigorous activity ahead. 
The best Personal Trainer tutors available
1st lesson is free!
1st lesson is free!
1st lesson is free!
1st lesson is free!
1st lesson is free!
1st lesson is free!
1st lesson is free!
1st lesson is free!
1st lesson is free!
1st lesson is free!
1st lesson is free!
1st lesson is free!
1st lesson is free!
1st lesson is free!
1st lesson is free!
1st lesson is free!
What Are the Best Home Gym Equipment Canada?
According to demands, home gym equipment is made to fit different categories of exercises that people engage themselves in. The best home gym equipment in Canada can be divided into many categories. Let's consider some of them.
Heavy gym machines are expensive. And also, they consume a lot of space. The kettle bells, barbells and dumbbells are excellent weight lifting equipment that takes up little space. Jump robes are also good workout equipment to be used at home. The ab hell balance trainer, weighted vests, push up stands, slam balls and many others can serve as good gym equipment in case you don't like to go to the gym. They take up little space and cost less than other heavy training machines like the treadmill.
Gym guide - the best gym equipment for beginners
When you think of formal education, one thing that will come to mind is the rules and regulations designed to sustain the system. That is what a gym guide does for you. When you get everything needed to start your fitness journey, like the barbell and dumbbells, the next thing is to plan how to begin.
First, it is advisable to build body strength gradually. This gradual buildup will help make sure that the body can endure the stress and recover after each fitness session. Regular resistance training will help in this aspect.
When you are ready for full-body exercises, you must draw up a timetable to guide you through. You can take one exercise per day and repeat it when you are done with the sequence. You can have a squat day, a hinge movement day and any other type of exercise you will like to include. It is also necessary that you include a rest day in order not to stress the body.
Workout tips for women 2021
You need confidence to commence a fitness journey and commit to it till it ends. For a beginner, you can just start with the treadmill. They will help you ease off before getting into more tasking exercises. When you start with more tasking exercises, you are likely to tire out easily. 
It is also important that you carry out one exercise daily at the initial time. This gradual approach will help your body adjust gradually to the stress as you progress. You can start by working out for thirty minutes at the initial time. There is no need to over-stress at the beginning. Cardio workouts with treadmills, elliptical machines, stationary bikes, stair climbers and rowers are suitable for women.   
Find personal trainer Montreal here on Superprof.        
What Are the Best Fitness Centers in Canada?
Below are some of the best fitness centers in Canada.
Miles Nadal JCC is both an aquatic and a fitness center. They will hopefully meet your demands, with over seventy different exercise routines available to beginners. They also include children in their program by carrying out seasonal championships for them.
Planet Fitness

is a fitness centre that is located inside the Galleria Mall. Planet Fitness has as its main attraction, low enrolment charges. And with about ten dollars, you are likely to have access to basic gym facilities in a month. This will be good news for anyone who is on a budget. They also work towards giving their patrons a peaceful environment for their workouts.

System Fitness offers a great gym with equipment that is up to date. System Fitness ensures that its patrons are well cared for. This they do by ensuring a well-planned schedule for all their gym lessons

. There are options of yoga, pilates, spin and other gym classes daily. These are complemented by cardio and track circles.

Another fitness center in Canada is the

Academy of Lions

, which has been in Ossington since 2008. Their popularity stems from offering all fitness classes and specialized classes like the Barbell and Sticks and Stones. They also offer yoga weekly.

Are you looking for a friendly team to train with?

Resistance Fitness center

is well known for this. And for those who like to play with weights, free access is granted. This gym is equipped with a boxing area and cardio machines.
Find personal trainer Vancouver here on Superprof.
No matter your fitness goals, you need gym tips for beginners to achieve them. Source: Pexels
How Much Does Gym Membership Cost in Canada?
Workout is good for the body. Recently, we have witnessed a surge in the number of people waking to this reality. One major problem that many face is how to enroll in some of these fitness exercises. With memberships costing upwards of $99 a month, access to some fitness facilities could be limited to only those that can afford it. On average, the cost of gym membership in Canada is between 40-60 dollars per month. There are, however, gyms that enroll members at very cheap rates.
How much does it cost to hire a gym trainer?
For one reason or another, you might not be free to take gym classes at fitness centers. The need to attend fitness sessions at your own schedule creates a need for a personal gym trainer.
Do you want to hire a personal fitness trainer? Chances are you are interested in the training cost. To be specific, there is no fixed price. Different factors, like location, will contribute to the hiring cost. 
That notwithstanding, the cost of hiring a personal fitness trainer in Toronto could be as high as $200 or more per session.                    
Learn more about gym equipment for fitness exercise.
The platform that connects tutors and students