Like everyone has a unique personality and character, every student has an individual learning style. As a tutor, the chances are that not all of your students will understand easily while learning. This is simply because not everyone has the same potential and ability when it comes to learning. Some may grasp a topic the way others will not, and others may naturally excel and specialize in some areas than others.
How can you teach with more significant influence and improved overall understanding with all these in view? A handful of determined teachers sometimes fabricate different methods to circumvent this hurdle.
However, the most successful tutors align with a teaching style known as differentiated instruction. It differs from the regular teaching process because it encourage students to seek out their method of problem resolution naturally. Moving ahead, let us dive deeper into the meaning of differentiated instruction.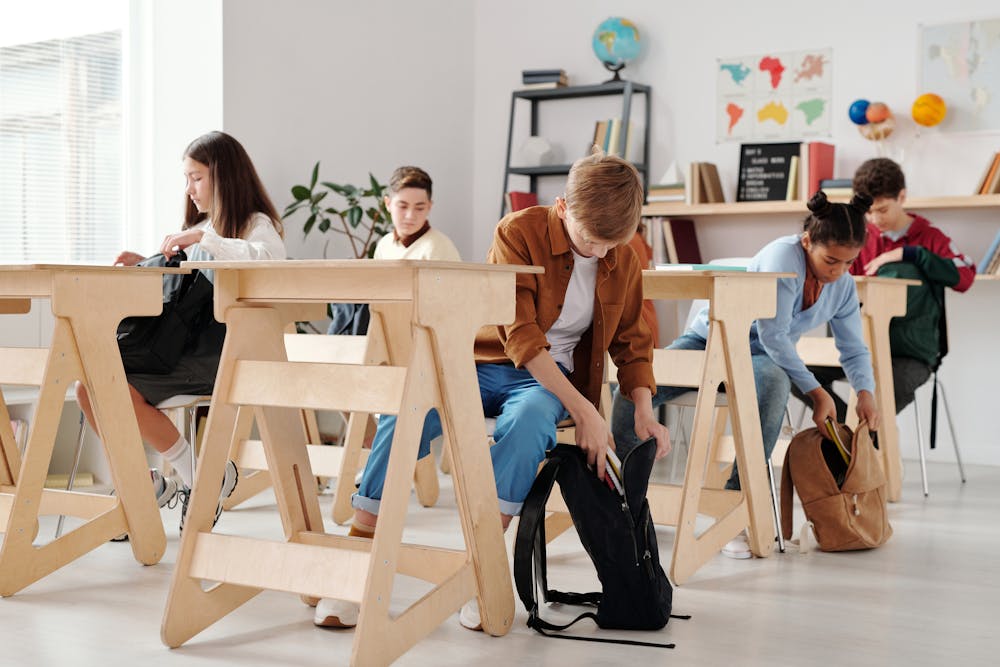 The best tutors available
1st lesson is free!
1st lesson is free!
1st lesson is free!
1st lesson is free!
1st lesson is free!
1st lesson is free!
1st lesson is free!
1st lesson is free!
1st lesson is free!
1st lesson is free!
1st lesson is free!
1st lesson is free!
1st lesson is free!
1st lesson is free!
1st lesson is free!
1st lesson is free!
1st lesson is free!
1st lesson is free!
1st lesson is free!
1st lesson is free!
1st lesson is free!
1st lesson is free!
1st lesson is free!
1st lesson is free!
1st lesson is free!
1st lesson is free!
1st lesson is free!
1st lesson is free!
1st lesson is free!
1st lesson is free!
1st lesson is free!
1st lesson is free!
1st lesson is free!
1st lesson is free!
What is Differentiated Instruction?
Differentiated instruction deals with modifying instruction to meet individual needs. It simply involves tailoring students' individual learning formats and speed of assimilation before creating a lesson. This teaching profile tends to be advantageous to a broader range of students and assists even the ones with one learning disability or the other.
Differentiated instruction can entail teaching the same subject material to students using multiple learning formats or may require the tutor to administer lectures at varying speeds and difficulty. Learn more.
Teachers can differentiate content, materials, methods and learning environments to achieve improved teaching effects. They may carry out the flexible grouping of students with shared topics and interests, design lessons based on individual learning methods, assess learning progress through intuitive examination and manipulate the learning environment to help spur learning efficiency.
See online tutor here on Superprof.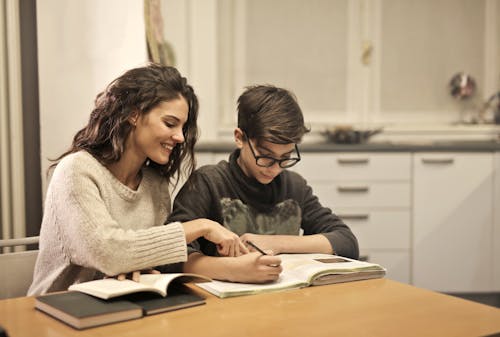 History of Differentiated Instruction
The origin of differentiated instruction dates back to the time of uniform age school classes around the 1900s, where all the students in the classroom were of the same age range. They would be taught in varying degrees with their respective ages, spending time teaching the older ones more challenging topics and then watering it down as they get to the younger students. Following this model was one of the building blocks of differentiated instruction, but focusing on age disparity rather than the level of intellect.
Not soon after, the educational system evolved to grading schools, and there was a general assumption that students of the same age all possessed the same insight for learning. This flaw in teaching was later addressed in 1912 when achievement tests were introduced. It grossly outlined the inequality in the performance of students within the same classes.
The Individuals with Disabilities Education Act (IDEA) was passed into law in 1975. The introduction of this Act made sure that children with disabilities have equality in access to education. To account for all students, different teachers and educators employed a combination of teaching methods. Then two and a half decades later, another bill was passed and referred to as the "No Child Left Behind." The introduction of this new bill developed the basics of differentiated instruction to what we see today.
Research shows that differentiated learning works, and it is far more effective than regular direct learning. Direct instruction produces a meagre percentage of retention afterwards and is less effective. Discussion making, modification of content and teaching concerning individual capabilities are more successful ways to guarantee learning retention.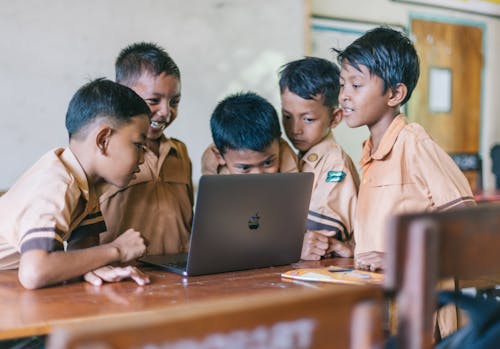 What Can Tutors Differentiate?
From the origin of differentiated instruction to what we have today, there are generally four ways teachers can differentiate instruction: process, content, product, and learning environment.
The content generally covers the standard of learning, skills and knowledge that the students are tasked with learning set by their school or state educational standards. Content is constant in differentiated instruction. It is the same for all the participants in learning but slightly tweaked to suit their varying learning needs. Some students in a class may already possess a mastery of the set standards of content or are at least familiar with them before learning begins, while some will have to play catch up.
What tutors differentiate in terms of the content involves methods used to distribute or processes the students use to gain access to the content. It can also open students to a whole new world of better learning by getting the content through a projector, encouraging online research, consulting with other tutors, or conducting group demonstrations and discussions.
They can also benefit from receiving the content from their tutors directly through various means like concrete demonstrations or just playing a pre-recorded video that presents an in-depth view of the content.
To cater to student needs, tutors can also teach the prerequisite content to some of the students lagging. Teaching these contents can also be achieved by allowing the more advanced students to proceed at a much slower pace to give the struggling pack time to learn the prerequisite and catch up.
Differentiating content by creating different activities for each student or group is the first and most crucial step of differentiated instruction. It gives them time and opportunity for students to develop their learning methods and allows the other three processes to respond positively to the students. Some examples for differentiating content include; using a presentation to summarize and simplify the content and asking each student to cite the most familiar content.
Here comes the most delicate part of the differentiated instruction methods: the actual learning and teaching processes. Students already exhibit various levels of understanding from the content stage, and it goes a level more profound in the learning process. Every student possesses a preferred learning pattern, and figuring that out is integral to this differentiation method.
Through differentiation, students can assimilate the property of each content. Teachers can carry out differentiated instruction by tailoring each learning material and delivering it to each student through visual, kinesthetic and auditory styles. The teacher also factors in that not all students require the same level of attention from their tutors and can be grouped, made to work individually or given closer attention.
This will help the weaker students benefit from one-on-one interaction and foster group or individual progress from those further up in the class. Giving support based on individual, group, or personal needs helps students create and develop their personalized method of giving meaning to each content material.
While doing this, they try to figure things out independently, make mistakes and learn from them. Each student learns at their own pace, and this process right here is critical, as it is where the actual positive learning happens.
The product involves the development and proof of what the students gained from the learning process. It is an exhibition of the specialization of content. The product is an up-close assessment that enables tutors to see their fruits of differentiation across the previous two methods.
Product differentiation can be in the form of projects, tests, reports, or other processes. A teacher can differentiate a product by allowing students to demonstrate how they have progressed in the mastery of the content. You can achieve this in the form of multiple-choice tests and other tailored methods of examination. Tutors assign students to complete educational tasks in a personalized way and aptitude for learning. Examples of these include; writing a report, oral presentations and so on.
The learning environment and how it affects students is another element of differentiation. The feelings and emotions of learning are championed by past experiences, environment and reaction to present experiences. All these influences a student's ability and motivation to learn within significant limits.
Differentiating the learning environment means modifying it to support the other elements and the student's emotional needs. When addressing the students' learning needs, their emotional needs should also be considered when being asked to be placed in groups or undertake specific learning tasks.
Some students do work well with others or naturally find their own positive learning experience individually. They can also sit still for extended periods or enjoy a more flexible movement when taking a lesson.
See why traditional teaching method is fading.
For such students, modification of the learning environment is required to ensure effective learning. Tutors should know when to deploy class management techniques that foster every student's enjoyable, supportive, and safe learning environment.
Love teaching English online check here on Superprof.
Pros and Cons of Differentiated Instruction
The challenges of an ever-increasing workload often accompany the benefits of differentiation in the classroom. Here are a few points to keep in mind:
Pros
It is effective for both high-ability students and students with mild to severe disabilities.

When students are given numerous learning options, they assume more responsibility towards their learning.

Students become more focused on learning, and there are lesser disciplinary actions required in classrooms where differentiated lessons take place.
Cons
Differentiated instruction demands more effort during lesson planning, and many tutors find it challenging to fit this into their schedule.
Every tutor that seeks to carry out differentiated instruction should have dependable knowledge on each method described and its merits in learning. Differentiated learning is a continuous process, and with each student come challenges. Equipping yourself with differentiated instruction techniques and paying attention to your students will give you the right success.
See online tutoring jobs here on Superprof.
The platform that connects tutors and students