If you are a native English speaker, chances are you may not see the need to learn a second language. This could be because the English language is popularly spoken in many countries of the world. So where ever you go, you are sure to find "playmates."
Before now, the educational system in many schools didn't help matters as they focused more on fundamental subjects like math and English, leaving those interested in speaking another language to seek solutions themselves. But the story is a bit different now as languages such as Spanish are making waves and coming to the limelight in many schools across Canada and the US.
Spanish is a unique language that is spoken in more than 20 countries of the world. They both share the same alphabet, making it one of the easiest languages to learn, unlike German or Russian. Even at that, no one can boast of learning a second language in a few days.
Learning Spanish takes time, dedication and cost money too! First, you need to understand Spanish vocabulary spellings of famous words, syntax structure and many others. This may take you several months, if not years.
Despite these, how you choose to learn the language matters. And it could contribute to you becoming fluent in no distant time. You could learn Spanish online, attend language lessons or even hire a teacher to teach you Spanish whenever you want.
The flexibility that comes with learning a new language nowadays is fantastic. Technology has made it possible to learn any language on the go. While inside a train, on vacation with your family or enjoying the summer on the beach, you can take Spanish lessons online. If you devote time to learning a few vocabularies each day, you will be surprised at how quickly you quickly grasp the language and become fluent.
However, there are essential steps you must take to learn Spanish effectively and quickly too. It would help if you had someone that can teach you the rudiments of the language without skipping any part.
Choosing a perfect Spanish teacher is a crucial step anyone should take to accomplish their language learning goals. But choosing a teacher is not as straightforward as most people think, especially if you seek private coaching at your home.
Superprof being helpful will reveal the critical steps you can take to hire the right Spanish teacher. Not just the one that will help you meet your goals, but a tutor who can help you save learning.
The best Spanish tutors available
1st lesson is free!
1st lesson is free!
1st lesson is free!
1st lesson is free!
1st lesson is free!
1st lesson is free!
1st lesson is free!
1st lesson is free!
1st lesson is free!
1st lesson is free!
1st lesson is free!
1st lesson is free!
1st lesson is free!
1st lesson is free!
1st lesson is free!
1st lesson is free!
Set Your Learning Objectives before Hiring a Spanish Tutor
What are your learning objectives? It would help if you found your expectations from your Spanish teacher. How much Spanish vocabulary do you plan to learn from each lesson? We recommend you define your expectation ahead of time.
It will not just make the hiring process easier for you; you will make teaching less stressful for your potential tutor as well. Tutors appreciate students who have their learning goals defined before they go right away to find a tutor.
The teacher will know what to work with, the best approach to use, and structure the lessons to suit your expectations. First, identify your reason for taking Spanish classes. Then, please discuss with your teacher how to achieve them.
Do you want to learn Spanish for professional reasons or for Spanish test? Ace your career goals and become a better speaker? Or do you want to know the language to enable you to converse easily with natives in your region? However, for your reason, we recommend you don't keep your tutor in the dark. When a tutor knows a student's learning purpose from the onset, it will help them plan the best strategy that could help them learn effectively and meet their goals.
Where Do You Want to Learn Spanish?
If you are taking online Spanish lessons in Canada, chances are any location will do as long as you have an internet connection and a device. All you have to do is avail yourself at that hour of your lesson, then continue with your daily activities after the end of the day's lesson.
But the situation might be a bit different if you enrolled for private coaching with a tutor. First, you will have to define where you plan to take your Spanish lessons. Is it at the tutor's residence, your home, or at any other location you feel is convenient? If you plan to use the tutor's home first and change later, you should let them know from the onset.
Also, if you would be using these options interchangeably, it is best to inform the tutor about your plans. For example, telling your tutor you will be using his residence a few hours to your lesson might not be ideal, and the tutor may not feel prepared for it.
Determine the Time Ahead
When do you plan to take your Spanish lessons? Is it in the morning, evening or at night? Also, do you plan to take the classes every day or a few times a week? Your ideal timing for Spanish lessons will affect how fast you find your perfect Spanish teacher.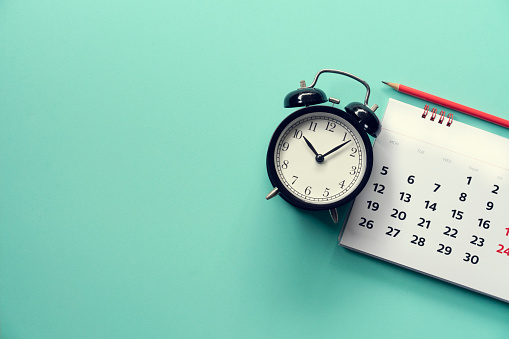 For instance, the majority of Spanish teachers near me in Canada are available during the day. And only a handful can spare their nighttime to teach you Spanish. So if you prefer night lessons, you must be ready to pay a bit higher cost per lesson.
If you plan to change your lesson time frequently between night and day, you should inform your tutor right ahead of time and check their availability. For instance, if you are taking Spanish lessons during the daytime and want to switch to night lessons but your tutor isn't available for night classes, you may have to begin another search for a lesson teacher whose teaching time fits your schedule perfectly.
How to Find a Spanish Tutor: Explore Teaching Ads in Your Area
Since the advent of remote work, teaching is now a side hustle for many graduates and students. Even native speakers with no formal education find solace in teaching their local language online. Therefore, teaching ads are now a popular thing and are commonly seen online on platforms such as Superprof and offline.
With these options, the process of hiring an experienced Spanish teacher may look overwhelming. But it is never so with us. If you feel you don't know where to start, we recommend you first decide on the tutor's level of experience, and then head over to Superprof, and you will find your ideal tutor within minutes.
With Superprof, you can peruse the profile of these teachers and compare their CVs before hiring them. It's that simple!
Do you know that some of the tutors on Superprof are language instructors in schools? Therefore, they are familiar with the national education curriculum and how to teach the Spanish language to beginners.
Find a Tutor on Superprof
On Superprof, you can carefully compare the experience and qualifications of different tutors, then decide on the one you want to hire. It's not a complicated process. These teachers are friendly and supportive. A quick chat with them will reveal this.
The best part is that there are no hidden charges. Even Superprof does not charge you for using the platform to find your ideal Spanish teacher. You only pay for the lessons, and that's all. The price per hour is listed on each tutor's profile. The price varies, so it's easy to find the one that suits your budget.
If a tutor offers online lessons, you will see a webcam symbol on their profile. This means you can engage them for Spanish lessons wherever you are. But if there are none, it implies you can only hire them for face to face classes.
The Different Types of Language Teachers on Superprof
Bilingual teachers
Many Superprof Spanish teachers are bilingual. These use their university education to refine their teaching approach and help their students learn the Spanish language for less.
Students
Among the plethora of teachers, you will find on Superprof are students. The majority of these students teach online as a side hustle or to raise funds for a project at school. Either ways, you can gain a lot from their experience too.
You can see them as peers or colleagues. That way, it will be easier to strike a balance and communicate with them. Being a student does not affect the quality of their teaching. Many of them bring more than what you imagined to the table.
Native speakers
Many native speakers offer to teach services on Superprof. Native speakers are a great option if you try to achieve fluency quickly or learn Spanish for professional reasons. On the other hand, if you want to go deep into Spanish culture or soak yourself in Spanish history, these types of tutors will serve you justice and even more with affordable fees per lesson.
Conclusively, there are so many things you have to worry about before you hire a Spanish tutor. But with Superprof, you worry less. We take the burden off your shoulders as we boast of the best language teachers you can ever find online.
So, learn to become bilingual in Spanish and English with Superprof language tutors.
Learn more about Spanish in the national curriculum.
The platform that connects tutors and students