Few students do it alone and succeed. It takes knowledge and skills to excel in organic chemistry. That is why students must study intensively to pass any chemistry exam. In addition to studying, hiring a tutor makes learning easy.
Organic chemistry is the study of organic compounds around us. Understanding the course better implies students must be familiar with all organic compounds around them.
No doubt, studying alone can turn in good grades, but it's a less effective method of learning compared to hiring a tutor. A professional tutor ensures students come out in flying colors. In Ottawa, where education is precious, getting excellent results brings lots of opportunities.
The best Chemistry tutors available
1st lesson is free!
1st lesson is free!
1st lesson is free!
1st lesson is free!
1st lesson is free!
1st lesson is free!
1st lesson is free!
Dr. Mary (ambassador tutor)
1st lesson is free!
1st lesson is free!
1st lesson is free!
1st lesson is free!
1st lesson is free!
1st lesson is free!
1st lesson is free!
1st lesson is free!
Dr. Mary (ambassador tutor)
1st lesson is free!
What is the Right strategy for Hiring an Organic Chemistry Tutor in Ottawa?
Students who want to understand organic Chemistry should, however, use the right hiring strategy to find a tutor. A tutor with poor skills could make you regret your decision. But a professional makes every penny worth it.
Canada is such a great place to study. With thousands of immigrants trooping in yearly, you can easily tell how effective learning is in this part of the world.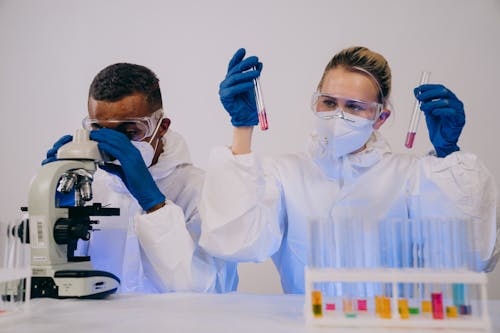 Studying organic chemistry in Ottawa is an adventure. Tons of resources are provided by the various institutions to aid effective learning. Indeed, even with all these benefits, what happens when you don't hire a teacher?
The essence of hiring a tutor is clear. Students with poor grades are often the reason behind their poor performances. Good grades come with good study techniques and the right guide. A professional will act as a guide, helping students surpass their previous level. A pro teacher never gets tired and is always willing to pick up what you're trying to put down.
Aside from learning in class, students should also develop study habits and seek advice from a reliable teacher. See how to find help for chemistry course in Vancouver.
Most teachers are highly experienced. Their teaching style is top-notch. Having undergone training for years, these professionals know how it feels to be a student. They know just how passionate students feel. And their primary job is to help outshine this feeling.
Superprof is an educational platform with highly experienced organic chemistry tutors, with many years of teaching privately or in the classroom. These tutors want to help every struggling student out there.
With over a thousand students giving a five-star rating to their tutors, it is no longer news that Superprof has all the resources you need to succeed in organic chemistry in Ottawa.
Is Ottawa a Great Place to Study Organic Chemistry?
Canada is one of the most welcoming countries for educational exploits. It has beautiful views, a powerful economy, and a fulfilling educational system. The majority of people that migrate to Canada from Africa and India do so for study purposes.
In Ottawa, there are plenty resources to aid your journey as a student. Studying in this part of the world is quite different from other places. Here are some reasons why many students choose Ottawa for studying organic chemistry:
Improved Resources
This is a fact. Studying in Canada exposes students to the best learning resources. Cases have emerged where students who didn't do well in their native lands came out in flying colors in their chosen institution of study in Ottawa. When resources are rampant, students make use of them effectively, and learning becomes easy.
Whether it's a library, a science lab, or a classroom with experimental equipment, Canadian institutions are fully equipped. This is because education is highly valued in the western world, than in many other countries of the world.
Dedicated Scholars
Among peers, scholars exist. This is common in Ottawa colleges and universities that uphold a high standard of education for all. It's common for students to find other students with whom they share same interests. The authorities in Ottawa support the educational system. This means that the system is well structured, revealing, and fulfilling.
A Broad Range of Opportunities
Upon graduation, the beautiful city of Ottawa offers a truckload of opportunities to science students especially chemistry graduates. While some prefer to work in industries, others are better off as researchers. Many institutions in Canada, however, provide research space for such students. How do you think most of the world's biggest technology was invented?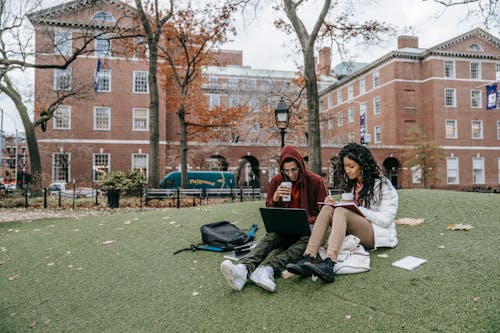 The best Chemistry tutors available
1st lesson is free!
1st lesson is free!
1st lesson is free!
1st lesson is free!
1st lesson is free!
1st lesson is free!
1st lesson is free!
Dr. Mary (ambassador tutor)
1st lesson is free!
1st lesson is free!
1st lesson is free!
1st lesson is free!
1st lesson is free!
1st lesson is free!
1st lesson is free!
1st lesson is free!
Dr. Mary (ambassador tutor)
1st lesson is free!
Why Do I Need a Tutor for Organic Chemistry Studies?
Not all students seek a helping hand, but every student needs one. Organic chemistry is a comprehensive and highly informative course. One could easily miss out on a few things if nobody acts as a guide. Hiring someone that sits beside you and help you understand chemistry is priceless.
Do you know that Montreal has some of the best chemistry teachers? Find out!
For many reasons, a tutor for organic chemistry is worth hiring. Those who know the potential of hiring a professional perform better than others who hire randomly. Without the right hiring strategy, getting the best experience may be difficult. So it would be best if you had a tutor, and here are some reasons why:
Excellent Performance
To excel in organic chemistry Toronto, students need a critical approach to understand it better, as getting distinction matters most.
Are you still wondering why you need a tutor for chemistry studies in Ottawa? A tutor will help identify challenges in your learning journey and bring an end to them. One thing is sure: skills and expertise vary. While some teachers are willing to help you pass an exam, others seek to know the source of your challenges with organic chemistry and help you put an end to it.
Fast & Effective Learning
Time isn't always on our side. In most cases, students have a large curriculum to cover for just a short while. And so, they must study hard to finish up the scheme. Hiring a tutor makes everything fast and easy. Your tutor can help you understand the concept behind each subject and brush up on the scheme.
For Access to Advanced Learning Resources
Hiring an organic chemistry tutor is worth your time and expenses. After a long day in class, and you seem confused about the next project, your tutor could act as a guide. All you need is the right recommendation, and you're good to go.
How Do I Get the Best from an Organic Chemistry Tutor?
Hiring chemistry tutors is one thing; benefiting from them is another. Getting the best from tutoring involves hiring the best and a lot more. While some students choose to relax, thinking their tutor will solve whatever problems they face, others work towards getting the best.
Tutoring doesn't guarantee success, yet, it could lead to academic success— only if the tutor and student play a strategic role.
The tutor must leverage on his wealth of experience and apply different teaching approaches to see the one that works best for the student. The students, on the other hand, must pay attention and adhere to instructions. Some students opt for tutoring and still fail. How could you avoid such failure? Find out below:
Prepare Your Mind
The mind is broad and engaging. At the same time, it could be numb and restrictive. While it is always open to learning, students often lose interest in their studies the moment it becomes challenging. Hiring a tutor and preparing your mind for success serves as a remedy to failure. Set goals and start working towards them. When you prepare your mind for success, nothing will stop you from achieving it. The power of the mind is real and applicable in all aspect of our lives, and this includes organic chemistry study.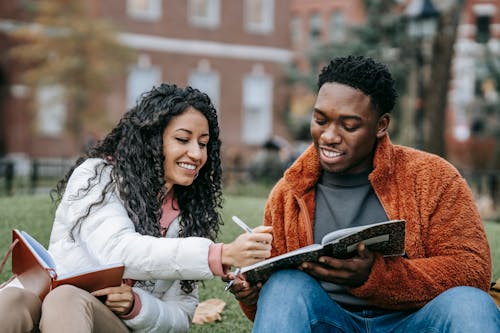 Be Disciplined
Another must-have trait is discipline. Generally, chemistry students should discipline themselves to perform better. So when that distraction pops out, you can easily guide your mind to stay on the right track.
Discipline is a virtue many students lack. Students with a disciplined mindset never settle for less. With a professional by your side and the zeal to keep learning, regardless, getting good grades in organic chemistry becomes nothing. Students can start developing a disciplined mindset by filtering bad study habits and replacing them with good ones.
What Traits Should I Look for in An Organic Chemistry Tutor?
Here's where many students in Ottawa seem to be getting it wrong. Instead of going through the normal hiring procedures, some jump to conclusions right away and regret their decisions later. On Superprof, you can find the perfect tutor for organic chemistry studies without losing a sweat. Here are some traits to consider when opting for tutoring on a reputable platform like Superprof:
Years of Teaching Experience
Before anything, check the credentials of the person you plan on hiring. If they don't have at least two years of teaching experience, move to the next tutor profile. There's a difference between mastering organic chemistry and knowing how to teach the course effectively. Look for professionals who have spent years helping underperforming students pass their exams successfully.
Better Communication Skills
Communication is crucial to achieving great things in life. Spend time observing the way your tutor communicates with you before making a decision. Remember, communication also aids understanding.
Commitment
Check records. Has your tutor been committed to teaching? Does he have good ratings on the platform? No matter how skillful a tutor might be, avoid hiring someone who's only in for the fee. A committed tutor will be the drive you need. He'll help you regain lost interest while making learning fun and easy.
Now that you know Ottawa has a lot to offer, are you ready to find help with organic chemistry?
The platform that connects tutors and students