Haven't you heard? French conversation is all the rage these days, and people everywhere are asking how to learn!
From language learning apps for your Iphone or iPad to streaming French video, everyone has the chance to learn this most melodious language.
And you're tempted... so tempted to jump on that bandwagon, if only to diversify your knowledge base and broaden your cultural horizons!
However, not everyone is keen on the idea of letting a machine do the teaching, even if those language programmes are human-driven.
Among other reasons, that is because some automated language learning sites' content is written by native speakers of the language, not necessarily anyone with professional knowledge of the best way to learn a language.
While these applications have merit and can help you learn French, nobody would blame you for insisting that a human, someone qualified to teach French, who has a measure of experience, should help you roadmap your journey to fluency in French.
How can you find such a person, when the Internet is lousy with chatbots and automated programmes?
Do you know that Canada is a bilingual country with both English and French taken as national languages? Canada is one of the largest countries filled with native French speakers. There are over ten million French speakers in Canada, and they are found in various provinces and territories in the area. One of such areas is Quebec, where French is treated as the sole official language.
To live in Canada, one must know how to speak, write, and understand a good level of French. Ottawa is a francophone country; as they speak it as their first or second language, French is the international language of cooking, fashion, theater, dance, architecture, and love.
Apart from English, it is a sought-after language that most employers want candidates to possess. But, of course, mastering another language is not easy, and it is a very tedious challenge, but with the right resources and assistance, you could be a fluent French speaker too!
Let Superprof help you winnow your search results, to select the optimal French teacher for your needs.
Search for various french classes in Calgary here.
The best French tutors available
1st lesson is free!
1st lesson is free!
1st lesson is free!
1st lesson is free!
1st lesson is free!
1st lesson is free!
1st lesson is free!
1st lesson is free!
1st lesson is free!
1st lesson is free!
1st lesson is free!
1st lesson is free!
1st lesson is free!
1st lesson is free!
1st lesson is free!
1st lesson is free!
Determining Particulars
First, we wonder whether you endeavor to learn French alone, with a spouse, mate, family member or child and, if so, what age child?
Or did you want lessons only for your school aged child(ren)?
Second, it would be important to know if you are learning French for business reasons – because you are moving to France to work, or if you are just so enraptured by the language and culture that being a francophone is the only path to happiness for you.
Some people like to learn French because they have discovered they have family in Belgium, Switzerland or some other French-speaking country.
Others appreciate the many benefits of being bilingual and wish to take advantage of them, with no other particular purpose in mind.
All of these criteria play a part on formulating your best approach to learning French, and any qualified teacher would most likely ask you the same questions before hammering out any lesson plan for you to follow.
Finally, and most importantly: would you be amenable to taking French language lessons via webcam?
Once you've ascertained your needs and goals in learning French, you can proceed with your search for a French teacher.
Take online French courses here.
Let's start looking!
What Do You Need for An Online French Class?
With the emergence of the global pandemic, online learning has become more popular. People often refer to it as "the new normal" as it has taken away the traditional way of learning and now fosters a virtual environment for students to learn and interact. It has proven to be very effective because of its flexibility. The virtual e-learning environment is an important and effective place for students to learn new subjects properly. 
Many students prefer this method to a traditional learning environment, and who could blame them? They help students stay focused and allow them to learn the language from any place in the world. It also guarantees student attendance and ensures better engagement.
In taking a French class online, several items are needed. One of them is a good computer device with a functioning internet connection. Other important materials to have include;
In these educational books, there are various French lessons to learn, and at the end of each lesson, there are exercises to be carried out. This could either be in both hard and soft copy. They provide creative interaction and also foster better teaching in a French class.
Flashcards have proven to be a very effective medium of learning and are often adopted by people learning new subjects. They provide a natural way to learn and memorize new words and phrases. In this case, there would be French words on each card for one to learn and memorize.
Another material to learn French online is French news. Several online French newspapers and news channels are great resources to learn. That way, you would get familiar with French culture and grammar.
French films could also be important materials to learn French better. Film literature is a good way to start a conversation in a French class. While in the discussion, the students will express their thoughts and opinions about the work of art and get familiar with the culture better.
You could also use French dictionaries, audiotapes, and CDs.
Learning French for beginners' materials should teach one about the basics of French, which includes an introduction (your name, age, and goals). These materials for an online French class could help recognize and use better vocabulary. It can also help in pronouncing new letters and understanding grammar points.
There are various reasons why people want to learn French. One of them is the desire to know a second language other than their native language. People also want to learn it because they want to communicate with native French speakers.
How Can Learning French for Beginners Be Made Easy?
French is a very important language that is used around the world. About 29 countries in the world have French as an official language. No one can deny that this exotic language has a certain elegance attached to it.
Learning French or any new language can be tedious. Not only do you have to learn the words, but you have to learn the culture. Beginners might find it hard to learn because of issues like grammar and spelling. That is why taking a French class is very important.
To learn French, you need to learn from the beginning: scratch. When starting, it would be very easy for a beginner to learn. You don't start teaching a beginner about French by going into French cuisine when you haven't taught them the French alphabet or how to introduce yourself in French.
In learning French, one must know about various verbs and French phonetics. There are gender nouns and also singular and plural verbs. You would also need to learn basic pleasantries in French, such as "good morning, good night, and congratulations." Start from learning basic French before moving further up.
Start learning French here on Superprof.
The best French tutors available
1st lesson is free!
1st lesson is free!
1st lesson is free!
1st lesson is free!
1st lesson is free!
1st lesson is free!
1st lesson is free!
1st lesson is free!
1st lesson is free!
1st lesson is free!
1st lesson is free!
1st lesson is free!
1st lesson is free!
1st lesson is free!
1st lesson is free!
1st lesson is free!
What Are the Important Components of Basic French for Beginners?
Learning French is an ongoing process. You cannot learn to speak and write French overnight, and you cannot learn alone. No matter how many materials one gets, one would need a tutor for assistance.
Before you master French as a second language, you need to know basic French topics, and some of them include;
French alphabet and phonetics
Learning the French alphabet is essential because it is often used in everyday conversations. For example, there are about 26 letters in the French alphabet and at least 35 phonetic sounds. Therefore, you need to use good French words to get your message across better. The better pronunciation you have, the more understanding you would have in speaking French.
Basic things about yourself
This includes your name and other important areas of your life - job, gender, and age. When you know these basic words, it could help in starting up conversations in French.
Start to French classes Toronto here on Superprof.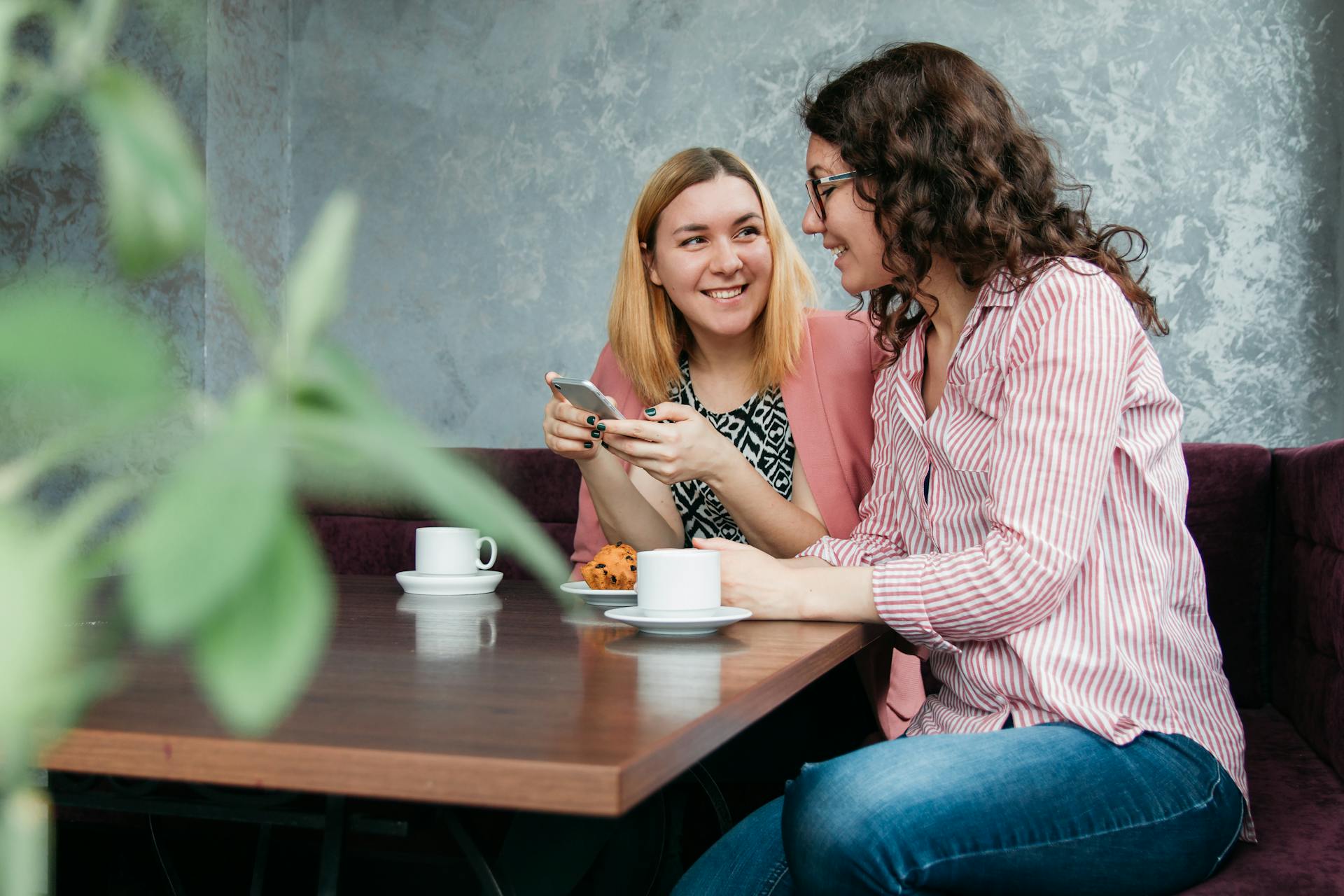 You must have probably heard the word "Bonjour" for a long while. That means good morning in French. A long list of pleasantries written in French is very important to start up conversations with people. Knowing words like "good night, congratulations, and hello" are essential, especially if you want to relate to the French.
These are very important components to start with, and from there, people can steadily move further into the world of French.
Having a tutor will help you to understand the language better. You can practice between online classes and brush up on all you have learned. But in your spare time, some websites can help in supplementing your learning.
Take French Lessons with a Teacher on Italki
Italki is a language teacher marketplace with more than 5000 teachers, ready to instruct on more than 100 languages.
Of course, you only need to look at French teacher profiles.
Once you've registered with the language learning site – doing so is free, you can browse through the library of introductory videos of French teachers until you find the one that sparks with you.
You can also read reviews from other students that teacher has worked with, on the same page.
And then, it is just a matter of coordinating schedules: yours and theirs.
Evenings, weekends, or even mornings if you are available! You simply block in that date and time on the teacher's appointment page and, voilà!, you are on your way to your very first French lesson with a qualified teacher!
Every teacher who is registered with Italki has been certified, and had their credentials examined.
Because Italki's teaching philosophy is student-centric, your teacher will tailor personalised lessons, according to your needs.
You can now stop browsing used bookstores for French textbooks, and throw away those verb conjugation charts!
There is no set curriculum to follow. You simply describe your situation to your prospective French instructor, and together you would formulate your lesson plans.
How much does such a service cost?
Let us reassure you: there is no upfront tuition to be paid – and the risk that that money would be lost because you were stuck in traffic at the time of your scheduled lesson.
You pay for the lessons you take: nothing more, nothing less.
One feature we find particularly advantageous on the Italki platform is the learning community you may take part in.
From finding chat partners to reading blog articles; from discussing language learning woes to finding answers to questions you've long held about French grammar, you can find it all with Italki.
Note: You can get the best tutors for French courses Montreal on Superprof.
Learn to Speak French Online with Lingoda
This learning experience differs from the previously discussed one in that it offers one on one lessons or group classes, similar in principle to a MOOC – massive open online course.
Learning French through that method involves several people online at the same time, learning from the same teacher and interacting, at least on a limited basis, during instruction time.
As with all other language learning utilities, you would first declare your level of French speaking – beginner, intermediate or advanced, and be grouped with students who are at approximately the same level as you.
These group sessions are generally one hour long, with one teacher instructing no more than five students at a time.
By contrast, the one to one sessions involve you and your tutor, interacting via Skype.
Should you be preparing for your A Levels in French, you may want such individualized focus to learn language and verb tenses.
What we really like about this method of immersion into French is that your progress is officially tracked and marked according to the Common European Framework of Reference for Language, or CEFRL, which provides definite guidelines for accomplishment in mastery of languages.
You should be aware that Lingoda is a tuition based programme: you would pay a per month subscription up front, whether you are available for studying that day or not.
All of your learning materials will be provided, and available for download outside of your meeting time, so that you might carry around your vocabulary list or flip through flashcards during your noon break at work.
Lingoda does not sponsor a learning community or a language exchange program, but if you opt for the group lessons, you may invite your classmates to contact you outside of lessons for practice with pronunciation, or simply to practice speaking French.
Take French classes Montreal on Superprof.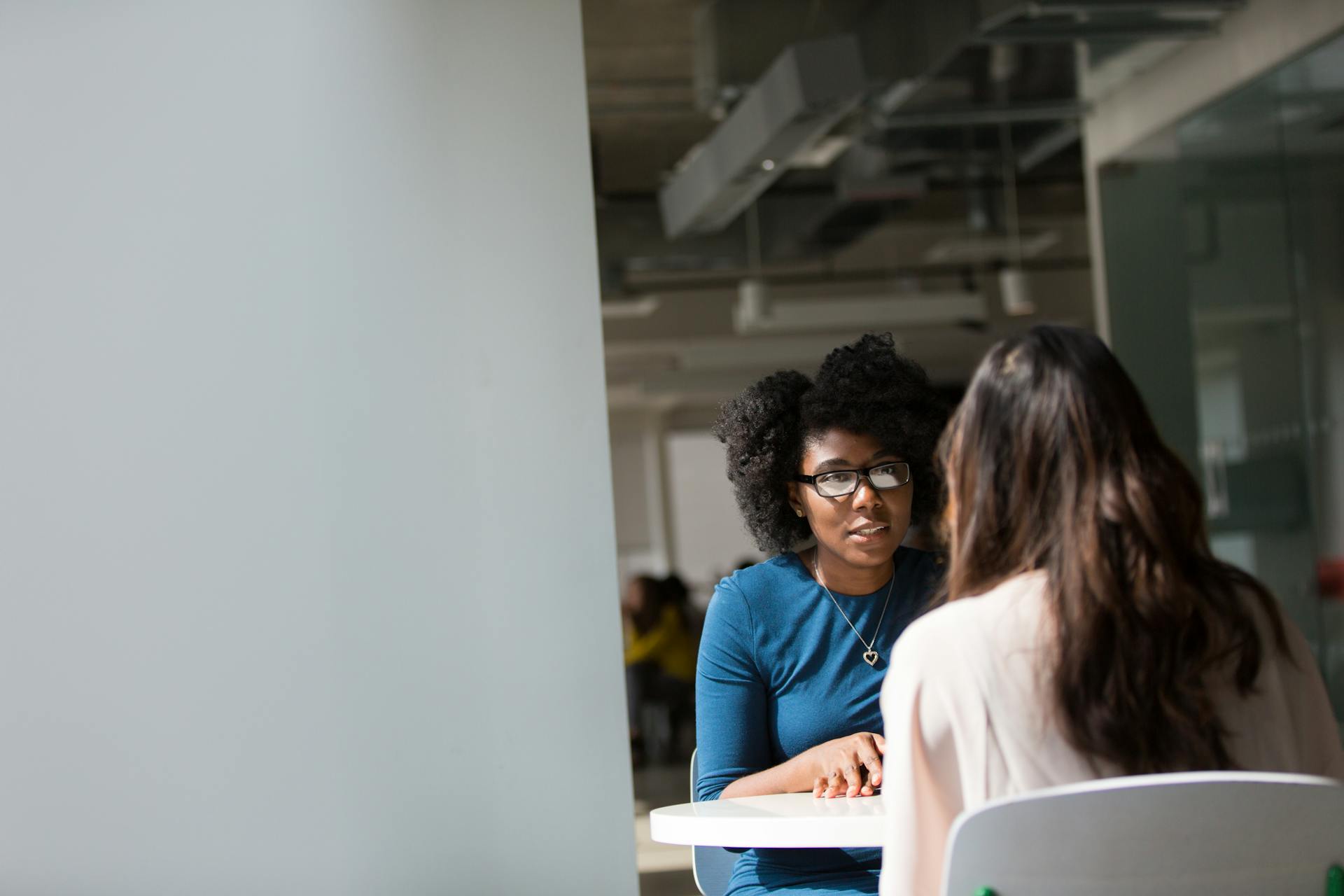 Take French Classes Elsewhere
Although individualized focus is given to every aspect of your French learning experience, the two opportunities listed above are still generalized, at least to an extent.
You may want more personalised French classes, such as those offered by Learn 4 Good.
This approach to teaching the French language involves you creating a profile and stating your goals.
You would submit this personal summary to the bank of teachers, who would then contact you to offer their services.
Here again, all of the teachers are certified, each one a native speaker, and they all have experience in teaching French for beginners and at intermediate level.
Whether your personal focus is on French pronunciation or listening comprehension, you will find any number of French teachers available to you.
In spite of the obvious success of this programme and its noble aim, perhaps you would not like to have teachers bidding for your favor, or not having any input on what the best way to learn French might be.
For instance, your newly hired teacher may insist on grammar lessons, perhaps at the expense of learning French vocabulary.
Or worse: s/he might instruct you to learn vocabulary on your own, reserving lesson times for exam preparation!
Every learner has different ideas on the best language skills to acquire, based on his/her personal situation.
Still, wouldn't it be worth it to defer to a qualified teacher to plan your French courses London?
Throughout Canada and online, native French teachers are holding classes on French language and culture endorsed by the Alliance Française.
If you do not have an Alliance close to your home, why not check to see if their online Basic French curriculum, or indeed if any of their language courses would suit?
One guarantee we can make: learning French words and phrases with these professionals is sure to deepen your proficiency in your second language.
Besides all of the ways to take a French course online, you could engage a personal tutor to learn all of those French phrases you so want to understand.
Gumtree, Free ads, and adverts in your local paper no doubt promote certified teachers who are looking for students of beginner French all the way to advanced French learners to work with.
The downside to those is that you have no feedback to the quality of instruction or reliability of the instructor.
How Can You Take a Class in French on Superprof?
Superprof is a very good e-learning platform with an appearance all over Canada and a good track record. It connects you with experienced teachers who speak French fluently. All you need is to browse through the various tutors and choose which one you want based on location, rating, and expertise. Then you can begin your class in French.
Some classes make learning French for beginners easy. In these classes, tutors will take the lesson from scratch and pull you further into the world of the French. Online tutoring helps because the traditional lessons may sometimes be too hard to navigate.
A group class for learning French for beginners is not ideal to have. The tutor can manage your strengths and weaknesses when you have a one-on-one French class. They will also work with your challenges and further motivate you better.
Although in choosing a French teacher, one has to meet certain criteria. The tutor should be a native French speaker who has experience teaching the language. They should help with your French pronunciation and grammatical construction. Of course, learning French might be hard, but you would get familiar with the French language at the end of the day.
When you sign up on the Superprof platform, you can get your first French lessons for free. For example, if you have already been learning French as a second language for a while and are eager to improve your fluency, you might need to take French classes to better understand the language.
Learning a new language is not easy, and the French language is not an exception. If you aim to be very fluent and good at understanding French, you must work with someone very proficient in understanding French. With Superprof, you can choose a class in French that can work with your schedule, and you could further send mails to your tutor if anything suddenly comes up.
To master another language, there is only one way to do it - practice. You need to speak and read it regularly until you become good at it. Think of it as breathing; you must constantly practice your words until they become second nature.
It would help if you surround yourself with native French speakers to pick up their words. Soon enough, you would find yourself in France and would be able to answer any question in French!
Until then, choose Superprof, a very good learning platform with many tutors who will dedicate time and effort to molding you into a French speaker. More interesting is that you don't have to go the extra mile before finding a French tutor near you, several of them are available online. Have a good first lesson today!
Bonjour, Superprof!
Superprof tutors, on the other hand, must prove their credentials before becoming certified to operate from this platform, and you would see feedback from any former students avec aise – prominently displayed.
From teachers' profiles you may find whether French is his/her native language, or if s/he, like you, has spent years on the path of foreign language learning and, most importantly, whether s/he will help you learn French online.
Perhaps the best aspect of a Superprof tutor is that you may end up learning how to speak French with a Parisian, actually living in Paris!
Most Superprof tutors give their first hour of lessons for free, so that you can see if s/he is truly the introduction to French culture that you have been looking for.
Learning new language is a challenging proposition, but with the right online French teacher, becoming fluent need no longer be just a dream!
Click here to learn about the best online translators.
The platform that connects tutors and students