Are you already fluent in Spanish? Congrats! You have a great skill in your hands. On the other hand, if you are trying to learn Spanish, you are at the right place. Chances are you have seen the usefulness of the language, and you want to leverage it either for professional or personal reasons.
Many experts have opined that Spanish is one of the easiest languages to learn. It is even easier with Superprof, a platform that helps you find the perfect Spanish teacher for hire. No doubt, learning a new language could be stressful if you don't have a personal coach. That is why Superprof has made learning more accessible and fun by giving you all the support you need to become bilingual in no time.
In this post, you will learn all about finding an experienced Spanish tutor in Canada.
The best Spanish tutors available
1st lesson is free!
1st lesson is free!
1st lesson is free!
1st lesson is free!
1st lesson is free!
1st lesson is free!
1st lesson is free!
1st lesson is free!
1st lesson is free!
1st lesson is free!
1st lesson is free!
1st lesson is free!
1st lesson is free!
1st lesson is free!
1st lesson is free!
1st lesson is free!
What You Will Learn in the National Curriculum Spanish
Due to the demands of the national education system in Canada, many schools have infused language learning programs into their curriculum. Part of this curriculum requires that educators adhere to the national curriculum Spanish for teaching the Spanish language to both kids and adults.
This curriculum aims to train students to learn how to use their language skills to earn a living when they eventually travel abroad.
Learn Spanish in elementary school
In many schools in Canada, kids are exposed to language learning in elementary school. This is to enable them to learn how to become bilingual at a very young age. In most schools, students learn the basics of popular languages such as French and Spanish.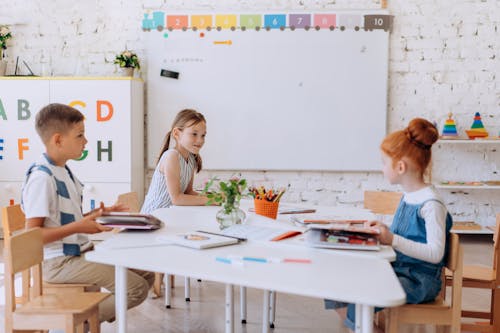 Learn Spanish in high school
Mainly, students learn the Spanish culture and simple vocabulary that helps them exchange pleasantries with others using the language. As they learn, many develop an interest in becoming bilingual, and they take further steps to become fluent in it when they reach adulthood.
If you weren't fortunate to learn Spanish while in elementary or high school, it is not the end of the road, you could learn another language anytime you want. Even if you have a 9-5 job, it doesn't stop you either. The key is finding the right tutor to teach you Spanish at your convenience, and that is where Superprof comes in. With the platform is easy to find a Spanish teacher for hire in Canada.
What You Should Know About the Spanish SAT Subject Test
SAT subject test is a multiple-question test organized by the College Board on a variety of subjects. For Spanish, the Spanish SAT subject test is organized to increase their credentials to qualify for college admissions.
Passing the Spanish SAT subject test is a standardized requirement for any student that wants to take language courses in college or university. The test focuses on four core areas which are reading, writing, speaking, and listening skills.
An end to SAT
On January 19th, 2021, the College Board announced that the SAT would be discontinued for two reasons. The first reason was to reduce the psychological burden it had on students. As many experts have opined that the exam was becoming too strenuous for most students, and the pandemic made things worse too. Many students didn't show up for the exam during the COVID-19 pandemic due to safety reasons.
The second reason was that the Advance Placement tests could even take Subject SAT and are now easily accessible in recent years. More so, the SAT was not a true reflection of the average student's ability, so it had to be eliminated.
What it means for students
As of today, you will hardly find a college that still requires students to pass SAT as a means of qualifying them for the college program. This means that students are automatically relieved of the burden whatsoever.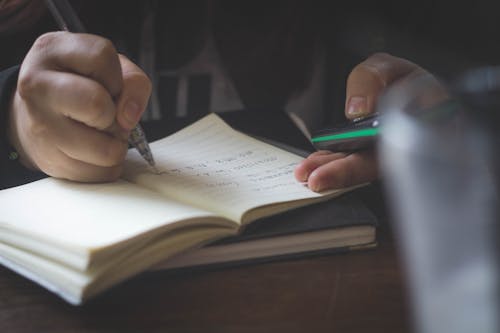 If you had taken the SAT before the announcement was made, your results are still valid. However, if you plan to take the SAT in the future, you should know that it will no longer be possible. There are other better ways to improve your college application and get the admission you seek.
Exploring other options
In Canada, the DELE exam is a Spanish proficiency exam that is recognized internationally. To pass the test, you need to know Spanish grammar, vocabulary, and culture. After that, a certificate is awarded for showcasing their level of proficiency in the Spanish language.
Aside from being a vital admission requirement, its other purpose is to strengthen the student's resolve to become bilingual and learn Spanish quickly.
How Much Do Spanish Lessons Cost?
When thinking about enrolling for Spanish lessons to help you become fluent, it is easy to believe that it may cost you a fortune. But the truth is that learning Spanish wouldn't cost you so much money. At least if you follow the right steps and seek proper guidance.
To learn Spanish effectively, the first step you should take is to enroll in Spanish lessons near me. That way, you will get the help you need easily. Learn more.
Superprof has resolved to help aspiring language learners to become fluent in any language of their choice. You can hire many Spanish tutors on Superprof for group language lessons or private Spanish lessons at your home.
These tutors charge on per hour basis. Moreover, the fees per hour are not constant because each tutor is at liberty to fix any rate they deem fit for their services. This makes it easier to find the perfect Spanish teacher that suits your budget.
How much do Superprof tutors charge for Spanish lessons?
The cost of Spanish lessons on Superprof ranges from $12 to $40. This depends on different factors that may even be outside the control of the teacher.
Factors that affect the cost of Spanish lessons
Generally, tutors on Superprof consider a lot of factors before fixing their rates per hour. But, on the most part, they consider the following:
If a tutor has to commute to your residence for Spanish lessons, they would include the price of transportation in their fees per hour. This is why a tutor taking private tutorials usually charges higher than those who do not offer such services.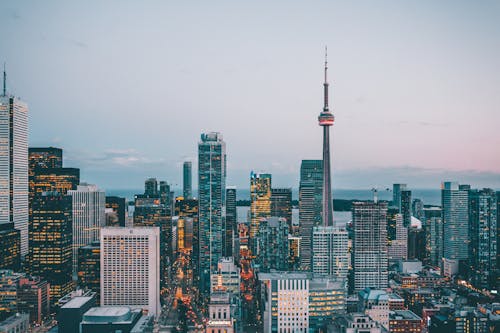 Most tutors feel they ought to demand a higher price due to their high experience teaching others the Spanish language. That is why it's common to find students charging low to average fees while those with more than five years of experience charge higher for Spanish lessons per hour in Canada.
Most students have personalized learning goals, and that is why they hire a private Spanish teacher in the first instance. The tutor will be responsible for working in line with these goals to help the student achieve them in no time. For example, most students learn Spanish to enable them to pass the DELE exam.
Suppose these students hire a Spanish teacher on Superprof. In that case, the tutor will establish the right learning approach and develop the perfect curriculum for teaching Spanish to help the student pass the exam.
Do you know that the more complex the student's preference, the higher the cost of Spanish lessons.
How to Find a Spanish Teacher for Hire
Before hiring a tutor for Spanish lessons or any other lessons, in particular, it's best, to begin with establishing your objectives for the study. In other words, why do you want to take Spanish lessons? What are your goals? Follow these steps before you hire a tutor on Superprof.
Once these are established, they will serve as a framework upon which your lessons will be based. Therefore, once you hire a Spanish teacher on Superprof, we recommend you discuss these goals immediately with your teacher so that your tutor will help you analyze their possibilities and the best ways to achieve them.
Your objectives will determine the approach the tutor will use for every Spanish lesson.
What if you want to learn Spanish just for the fun of it? That's also great! Let your teacher know. It could save you some money and time too.
Determine the best location
Where do you want to take your Spanish lessons? If you prefer online lessons, then any device with an internet connection will do. But if you need private coaching, you have to determine whether to commute to the teacher's place or ask the tutor to come to your home for each lesson.
You also need to establish appropriate timing for your lessons. Is it in the morning, evening or night? It would help if you considered your schedule and availability before fixing the time you think will be perfect for your lessons. After that, you can then take steps to find a Spanish teacher who will be available at your preferred timing.
Superprof makes it easy to find a Spanish tutor without stress. There are many Spanish teachers near me in Canada that offer affordable rates per lesson. If you are looking for the fastest way to become bilingual, Superprof is the sure place to be. There, you will find Spanish teachers with different levels of experience for hire.
Are you ready to learn Spanish? Then, take the bold step right now. Find a Spanish tutor on Superprof!
The platform that connects tutors and students