The decision to travel to Canada is an easy one to make. All you need do is sort out your traveling documents and a few other things, get your flight ticket ready, and you're on your way to Canada. At that point, you're lost in the ecstasy of the new life and utopia you've envisaged for long.
It's easy to dream about life in Canada and put things in place to get there. Like, who is not excited about the prospect of going to Canada? Everyone is, or at least, a large percentage of people are! However, let us tell you what is not easy.
It is not easy to get a job and start a life as a newbie in Canada. Even when you get a job, it is not easy to establish yourself over a certain period. It is also not easy to figure out what career to make for yourself and how to go about it.
Can you now see that it is not enough to be anxious about going to Canada just because of what you have heard about the country? No doubt, Canada is a great place to be. It is a culturally diverse country with a lot of opportunities and several fantastic places to be.
Notwithstanding this, it takes planning and patience to settle down in Canada and start a life. Without proper planning, you will be surprised that on getting to Canada, things may not be as rosy as you thought while in your home country.
It is easy for anyone who has successfully migrated to Canada to tell you about all the good things there. What is not easy to tell is the struggles of trying to make ends meet. This is not just a Canadian experience alone, but one that every new immigrant to a particular country faces.
While some spend most of their early days and months in a new country complaining about everything they see around, others exercise patience to understand how to navigate the murky waters. More interesting is that some don't have to go through any of these because they planned for the unexpected before leaving for Canada.
Nobody prepares for a battle in the battle, and that's the same way you don't prepare for the many challenges you may face as you build a successful career in Canada while there. So the best thing to do is to prepare before relocating.
In this article, Superprof considers major factors that affect career growth and earning a living  in Canada. We are glad to give you helpful tips that can make your migration to Canada a worthwhile experience.
The best ESL tutors available
1st lesson is free!
1st lesson is free!
1st lesson is free!
1st lesson is free!
1st lesson is free!
1st lesson is free!
1st lesson is free!
1st lesson is free!
1st lesson is free!
1st lesson is free!
1st lesson is free!
1st lesson is free!
1st lesson is free!
1st lesson is free!
1st lesson is free!
1st lesson is free!
Teach Major Courses in Canada
One of the most lucrative careers in Canada is teaching. This is a country that places a high premium on its educational sector. For any country to advance in all areas, attention must be paid to the education system, which is exactly what Canada does.
In Canada, teachers are highly valued, and if you're an expert in any aspect of teaching, you can easily make a career for yourself.
For example, if you're proficient at speaking and teaching French, you will not have to go through the stress of looking for a job in Canada. There are several openings for French tutors in major Canadian cities. A quick Google search will show you different openings by many businesses.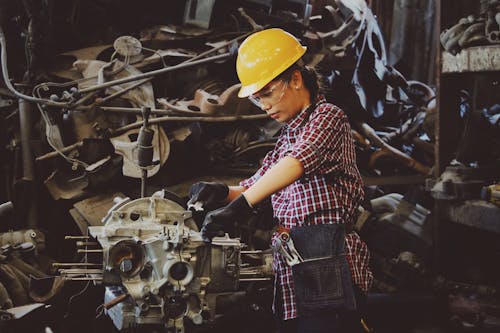 If you can teach English courses in Canada, you can easily find a job that can pay your bills monthly. To help you position yourself for these jobs, you must know what employers in Ca
nada are looking for, and some of these things include your academic qualifications in the course you want to teach. Don't just go about looking for jobs in any field. Instead, focus on the area you're most knowledgeable in and can back up with your qualifications.
Your communication and human relation skills are often referred to as soft skills. Your qualifications may not always be enough to land the job you desire. You need to prove that you have soft skills like communication, listening, reading, thinking, and interpersonal skills.
Combining your academic qualifications, experience, and soft skills will always produce good results in Canada, especially in the teaching line. You can learn English language skills and teach others.
Start an Online Business
The internet has helped create an interconnected world. Are you considering going to Canada with no idea of what to do there? Why not look into the option of starting an online business?
Learn how your English skills can help you build a successful online business.
With an online business, your mobile device can be your office, and you can have clients and customers from Canada and other countries of the world. 
Many people in Canada have built a successful career by starting an online business, and you can do so too! It starts with you figuring out what business you want to venture into. Then, you have to design a structure around that business, stating in clear terms how you want it to run. It's also important to be fluent in English too.
After that is done, you can create a viable and responsive website to give your business an online presence. Then, you have to identify who your business target audience is to ensure you're not marketing to everyone on the internet but those with a higher chance of buying from you.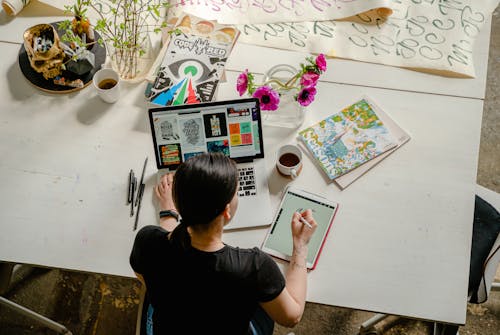 The best ESL tutors available
1st lesson is free!
1st lesson is free!
1st lesson is free!
1st lesson is free!
1st lesson is free!
1st lesson is free!
1st lesson is free!
1st lesson is free!
1st lesson is free!
1st lesson is free!
1st lesson is free!
1st lesson is free!
1st lesson is free!
1st lesson is free!
1st lesson is free!
1st lesson is free!
Become a Freelancer
Closely related to starting an online business is considering the option of being a freelancer. If you have any skill you're good at, you don't have to wait for physical employment to start your career. Several online freelancing platforms exist that you can register with and offer your services to prospective clients as an independent contractor.
As a freelancer, you can work for clients from different countries of the world from the comfort of your Canadian home. So, what is more interesting about being a freelancer? First, you get to call the shots when you want to work and how long you will be working for. Also, you're paid hourly or by contract for every work done.
Babysit for Wealthy People
While this might sound weird, it will interest you to note that some immigrants run errands for wealthy people in Canada. These people make a lot of money from what they do. So, instead of sitting idle after you have migrated to Canada, why not get yourself busy with something while sticking your head out for a better job?
Besides running errands alone, you can consider helping new moms to nurse and babysit their children. This job might appear simple, but many wealthy people in Canada need a helping hand. You can be that helping hand while your account gets credited with money for doing so.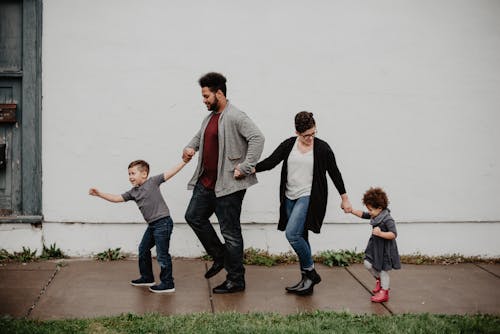 What You Should Know before Coming to Canada
The decision to come to Canada should not be made in a haste. As much as you can, you should consider all the options at your disposal. Some important things you should consider when planning to relocate to Canada include:
What appears to be the most important decision you will have to make when coming to Canada is your duration of stay. Are you staying in Canada for a short while, or do you plan on staying for long?
Your duration of stay will inform the type of job you should apply for in Canada. If you're staying for a short while, going for part-time jobs will be the best option. However, if you plan to relocate completely to Canada, you need to spend time on the drawing board to decide the best jobs to apply for.
Another important thing to note when moving to Canada is the skill you possess. Outside your academic qualifications, are there certain skills you have invested time and resources into developing? If yes, you should outline these skills and start finding the best ways to make money with them in Canada.
If possible, you can register for online courses to develop these skills to match the Canadian realities. Then, if you're good at what you do, building a career in it becomes easy; it will only take some time.
Openings available to absorb your skills
Finally, it is not enough to have academic qualifications or skills you have developed over the years; you have to start searching for available opportunities. You don't have to wait till you get to Canada before you start considering different options.
You can surf the internet for job listings in the field of your choice. If you have friends or family in Canada, you can talk to them to provide you with helpful tips.
Canada is an amazing place to be, and if you've decided to move there, that's a good decision to make. However, what appears now like a good decision may turn out to be a regret if you don't know how to make a career for yourself in Canada.
Before finalizing your travel documents, take out time to analyze your stay in Canada, possible jobs you can apply for, and how to build a successful.
Need an ESL teacher?