What is the best way to learn Spanish for free? If you want to know the world's second most popular language for free, you have to devise a strategy for doing so effectively. One thing is sure; there are many ways to learn Spanish. For example, you could opt for premium courses and tutorials or search for free courses online. Either ways, your goal remains the same, to learn Spanish conveniently and fast. See how to get started.
It's possible to learn Spanish and become fluent for free. In this sense, you won't have to pay a dime for tutorials, training or even resources. Read to the end to discover how.
The best Spanish tutors available
1st lesson is free!
1st lesson is free!
1st lesson is free!
1st lesson is free!
1st lesson is free!
1st lesson is free!
1st lesson is free!
1st lesson is free!
1st lesson is free!
1st lesson is free!
1st lesson is free!
1st lesson is free!
1st lesson is free!
1st lesson is free!
1st lesson is free!
1st lesson is free!
The Best Sites to Learn Spanish for Free
There are many websites where you can learn Spanish for free. Some offer limited training for free, and if you want to learn more, you may have to opt for paid lessons. While for others, Spanish lessons are free from beginner classes to advance studies. Let's discuss more on the latter.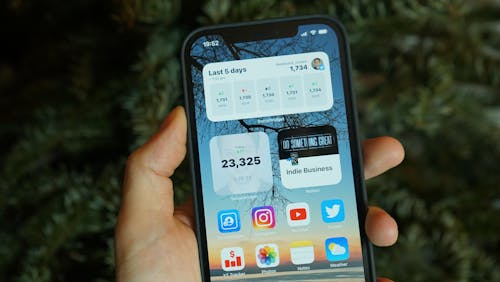 If language learning apps are to be trusted, learning a new language would be a breeze and the best thing you could ever experience. However, there is so much you should find out about language apps before you install them on your phone and begin your language learning journey. Most of them promise you heavens that may never come to reality even at the advanced stages of your learning journey.
Don't get us wrong! We aren't trying to say you should believe what these apps promise you, but each has pros and cons. For example, you could find success with one and experience less satisfactory results with another.
Since user experience differs, what is the best site for free Spanish lessons?
Duolingo – the world's best way to learn Spanish
No doubt, Duolingo is one of the best free apps for learning Spanish at your convenience. The apps teach beginners new words, phrases and sentences in Spanish using various questions, listening exercises and flashcards.
There is never a shortage of lessons for beginners. There is also a forum like a section or a comment thread to connect with other users and strengthen your language learning experience.
There are also many daily exercises and practice tests designed to help you learn Spanish from basic to advanced stages.
Babbel – learn Spanish while having fun
Babbel is yet another unique language for aspiring language learners. The app is unique in its way as it is a bit different from Duolingo. Although it employs multiple-choice questions for language learning like Duolingo, it uses more conversational examples to teach new words and phrases in Spanish.
It also has a high-end speech recognition system that allows you to repeat certain words you hear in Spanish. With this method, you will learn to pronounce words correctly in Spanish.
The app also employs various exercises to teach users real-world conversation scenarios. With these, the developers hope to teach users an entire language at its best.
Bilingual – learn and practice with Spanish native speakers
What is the essence of learning a new language with little or no opportunity to practice with real people? Perhaps, Bilingual developers understand that not everyone have the opportunity to live with native Spanish speakers or have them as friends and family.
For this reason, the Bilingual app helps you to connect with real people who are native Spanish speakers to converse with them to strengthen your language skills. Isn't that amazing!
The idea behind this is that you could exchange language ideas with others users. For instance, if you are fluent in English, you could practice Spanish with a fluent speaker while teaching them English. It's a two-way thing that makes the learning process fun and interesting.
The site doesn't just match you with anybody. Instead, you are paired with another user based on interests and common goals. Even in real life, it's easier to strike a conversation with someone you have common goals and interests with than someone who doesn't.
Learn Spanish for Free with These Online Exercises
The sites above are not the only way to learn Spanish for free. There are other amazing ways to do it, and practice exercises are a unique option you won't want to miss.
Exercises in Spanish help you strengthen your syntax, grammar and vocabulary skills, making you feel more confident when conversing with real people. These exercises are more like puzzles. If you could master them, you will discover that they are a fun way to learn Spanish.
FluentU – Learn Spanish through immersion
This practice website does not just apply direct immersion tactics for teaching Spanish. Instead, it applies its ideas and concepts to its practice exercises. The site uses real-world conversations, scenarios, music, videos, news and podcasts and personalized them into its Spanish lessons for a better learning experience.
SpanishDict – an amazing dictionary for learning Spanish
This is one of the best Spanish dictionaries you will ever find. It could serve as a great resource to help you look up Spanish words while practicing or learning. It doesn't just include a long list of Spanish words and their definitions; it also has real-world examples you can relate with easily. See more books for learning Spanish.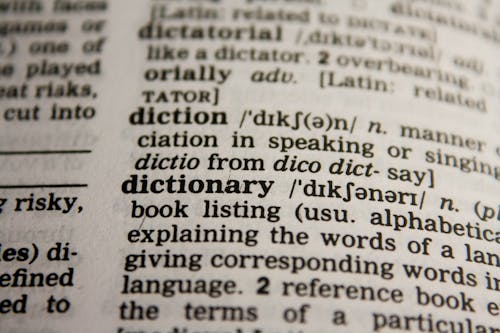 It's a unique dictionary because it works in two ways: English to Spanish and Spanish to English. More so, each verb has, alongside its definitions, a series of conjugation charts for easier learning. If you need Spanish to English dictionary that is precise and perfect for beginners, SpanishDict should come to mind. See the best books for learning Spanish.
StudySpanish.com – multiple lessons at your fingertips
This has nine units of comprehensive and multiple lessons that make it easy to practice Spanish even on your own. The site explains every significant aspect of Spanish grammar using an easy to understand the approach that takes you on a quick ride from beginner to advance level.
It also has word lists with quizzes and flashcards. Its inbuilt audio could help you develop speaking skills accordingly, too.
National Spanish Examinations – the perfect exam prep guide
Your purpose of learning Spanish could also affect your choice of online exercise for practice sessions. For example, suppose you want to learn Spanish to take a certification course in the language. In that case, you might find solace in the online practice exercises of the National Spanish Examination. These exercises are prepared according to the US language educations curriculum. So they are standardized practice exercises that can be used to prepare for various Spanish tests and national exams.
Children with a learning disability can learn Spanish easily. Find out how!
The practice exercises come with fill-in-the-blank questions and a series of multiple-choice questions too. In addition, there are different progress stages or levels in the exercises. This allows you to easily achieve milestones as you learn and push yourself harder to attain more goals.
If you want to learn Spanish on your own, read this guide.
Many students who are learning Spanish use these practice tests to strengthen their speaking and listening skills. They are also a great way to discover your weak points and then take remedial actions to alleviate them as you learn the language.
Learn Spanish Using Free Videos Online
From the inception of the online space, there has never been a better way to learn a new language online than using videos. And because the learning process involves visuals, it makes learning fun and interactive.
Videos are a great way to learn. Many language learners can attest that their commitment to learning is usually higher with videos than audio recordings. Let's see some great places to find video tutorials for learning Spanish.
YouTube Channels     
Needless to say that this is the best place to find video lessons for free for a variety of language lessons. The site is jam-packed with different Spanish lessons for different learning stages. Although not all channels on YouTube can give you great value for your time, a careful study or research will leave you with the best find for your Spanish lessons. Here are some popular YouTube channels to find Spanish lessons for beginners.
The language tutor
The channels dish out different Spanish lessons perfect for beginners regularly. The lessons focus on how to pronounce words in Spanish, the different types of pronouns and how to use them, common phrases and slang in Spanish, and how to construct sentences commonly used by natives in their daily conversations.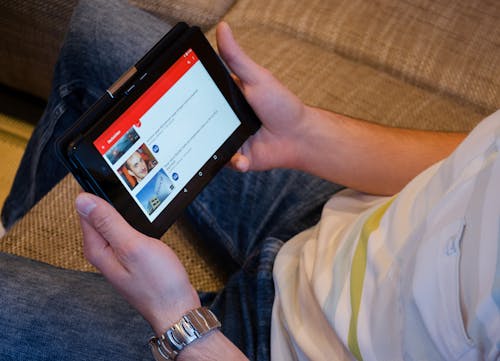 SpanishPod101.com
This channel claims their lessons will help you learn Spanish and master different sentences within a few weeks. There is no other way to verify this than to watch the videos on the channels which are free always.
The channel focuses on beginner Spanish lessons that teach how to greet in Spanish, introduce yourself in public, and common slang used by Spanish native speakers. However, if you need more in-depth lessons with practical exercises, the channels refer users to their online platform, where you subscribe monthly for Spanish lessons across all levels.
There are many ways to learn Spanish for free. We have discussed a handful of them so far. So why not explore them to find your canvas? If you need more help or want to dive into the world of paid lessons, then Superprof language teachers are here for you.
There are hundreds of Spanish teachers on Superprof that can help you begin a wonderful journey learning Spanish.
Want to learn Spanish for the sake of fun? Go to the cinemas!
The platform that connects tutors and students