French Immersion has helped thousands of students secure a better future with ease. Not only does it ensure a bright future, but it also helps design it. If you are fluent in French, you can easily get jobs meant for bilinguals in Vancouver.
Think of it as a ladder to success. This program brings creativity to your table. It serves as a means of getting a high-paying job. Even so, it has a flexible learning process, which is also beneficial for the mind.
A study shows that bilingual students perform better than monolinguals due to some reasons. Such a program is embraced in Vancouver and other cities in the country. And its impact continues to have positive effects on the economy. The following reasons justify the existence of this program:
French immersion helps to understand cultural differences
Bilingual students in Canada see what others may never find. These recognize the power of cultural principles, and they are open to learning new cultural practices.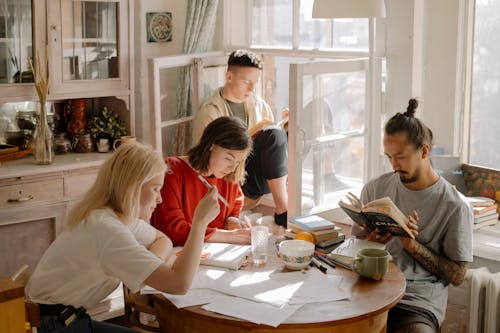 Developing your knowledge of French in Ottawa helps you to understand the culture and existence of such a language. It brings you closer to the people, teaches you how the French work. Partaking in a French immersion program could go as far as exposing you to the different French recipes.
French immersion is a powerful program
This program applies to education and a lot more. It is a life-changing opportunity. It is no new thing that parents enroll their kids in a French Immersion program at an early age. This tells just how effective such a program is. French immersion helps to develop your ability to decipher information. Students who partake in this program are often powerful achievers, as their minds have been reprogrammed to win.
Don't sit and watch until learning a new language becomes mandatory in your life. If you plan to study French in Vancouver, understand the options involved.
The best French tutors available
1st lesson is free!
1st lesson is free!
1st lesson is free!
1st lesson is free!
1st lesson is free!
1st lesson is free!
1st lesson is free!
1st lesson is free!
1st lesson is free!
1st lesson is free!
1st lesson is free!
1st lesson is free!
1st lesson is free!
1st lesson is free!
1st lesson is free!
1st lesson is free!
What Are the Benefits of Enrolling in a French Immersion Program in Vancouver?
Vancouver is an educational dwelling with lots of career opportunities for students. Thanks to the impact of good leadership and education, its economy is broad and open to just about anyone. Just so you know, the country also has French immersion programs developed in all ten provinces.
If it weren't effective, the government would have disregarded the idea a long time ago. Nowadays, children in lower grades take a French test organized by university authorities. The practice is becoming more popular.
It is advisable to enroll in immersion programs as an immigrant or anyone who plans to resident in Vancouver. Job boards have more bilingual jobs, and bilingual workers earn more. Below are other benefits of enrolling in a French immersion program in Vancouver:
Cognitive development
Our brain helps communicate every action to the body. In like manner, it processes what we do and what knowledge we acquire.
Learning helps to build cognitive skills. Bilinguals have a developed cognitive function that gives the brain sharp retention and abilities. Enrolling in an immersion program gives you the experience you need for such changes. As you continue to learn, the brain begins to improve cognitively.
Cultural understanding
Francophones and Anglophones have different cultures. How they live their lives daily emerges from their beliefs and principles. Learning both languages takes you deep into their world. And as a result, your social skills improve.
Understanding cultural principles of a different region is beneficial if, eventually, you intend to travel overseas. You find socializing with people of different cultures easy.
Better career opportunities
Building a career in Vancouver is like throwing a hook into the ocean with bait. Like you're certain of catching a fish, emerging as a French immersion graduate exposes you to high-paying jobs in top-notch companies. You can work in almost any sector.
With the skills gained from this program, you can solve problems beyond imagination. Your performance will skyrocket. And you'll experience more fun doing the things you love.
How Can I Become Successful with French Immersion?
Not everyone who goes to school graduates with good grades. The same thing applies to a French Immersion program. It takes hard work and lots of practice to complete your program successfully. Also, becoming a pro in language learning leads you to a more fruitful path. However, sacrifices must be made.
Every bilingual has earned themselves a rare tag that sticks to their persona, like a badge. Wherever these people go, this tag shines bright through their personalities, behavior, and even when they speak.
What is the best way to learn French? To emerge as a great student, one must adhere to certain practices, which are as follows:
Hire an online French tutor
Who said you don't need extra help? You need as much help as you can get. Becoming a master in French doesn't happen easily. But with the right support, you can make the experience quite interesting and very much beneficial. Remember, an easy solution is like a lightning storm.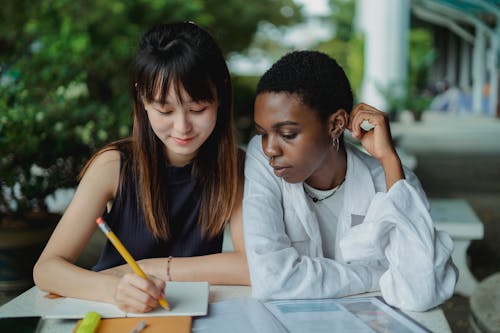 Getting extra help with assignments and other academic activities is beneficial. All it takes is hiring a tutor. On Superprof, you stand the chance of meeting with highly trained bilingual tutors.
Pair with your favorite, and you can start learning right away. If you need help picking a tutor, our customer representatives will be glad to help with the task.
Seek learning resources
French immersion programs in Vancouver is backed with lots of learning resources. However, students gain access to them differently. Aside from hiring a tutor, seek helpful materials and practice regularly.
While a tutor is certain to share their knowledge of the language, they are likely to work with a guide, manual, or instructional book. Make it a habit to study these resources.
Be open to learning
Learning a new language requires you to start from scratch. It is a step-by-step process. After learning how to read and write in French, you move on to speaking. However, for certain, if you don't open your mind to learning, you might not make any progress.
To excel and build your fluency in this new language, practice continuously. Apply effective learning strategies and be willing to learn.
What Are Some French Immersion Opportunities in Vancouver?
People tend to neglect career talks until it's time for some changes. Often, we neglect our duties as humans to set our priorities straight. French immersion opens the door to lots of opportunities in the Canadian employment sector.
Completing this program is a bonus. You can work in highly reputable positions and utilize knowledge of the language to impact the lives of others.
Bilinguals in Vancouver are cruising in every industry, sector, company, and institution. The following are jobs most suitable for someone who speaks both French and English fluently:
Translator
A translator translates written information to suit an entirely different audience. It could be a book, a website, or an ad copy. Translators are in high demand in Canada.
With two official languages, newspapers and government agencies may need to communicate in favor of both audiences. This is where you come in. Suddenly, your knowledge becomes a virtue.
Author
As someone who has completed an immersion, you can become an author. You can express yourself in two different languages. The best part is that you can communicate a message to two targeted audiences.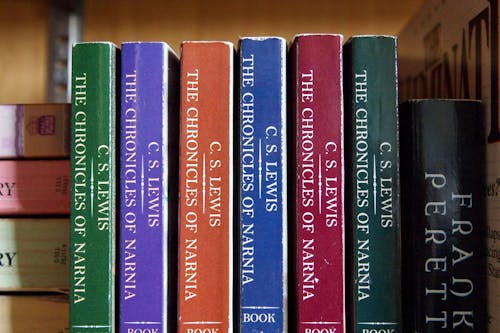 Most authors earn huge incomes on a single book. Building your writing skills in French becomes easy if you have studied how to write in French during your immersion program.
Tour guide
If you have an obsession with travelling, you stand a chance to work in beautiful places in these cities of Canada. So many hotels, resorts, and museums are looking for a tour guide with good communication skills. With French being the official language of twenty-nine countries, your skills are always in high demand anytime, any day.
Flight attendant
Every airline company appreciates the presence of a flight attendant. Bilingual workers are often treated with care, as their skills contribute to the growth of the company. In Vancouver, your French-speaking skills could be of great use. And for most airlines, it is mandatory.
With a French immersion certification, you stand a chance to win a job position among other monolinguals. All your efforts to become good at French pay, after all.
Learn more about French immersion in Montreal.
Government official
Perhaps if civics is your main area of interest, you can pick a job in government agency where you are qualified to work. Depending on your field of study, you are open to lots of positions. Whether in politics, science, or economics, there's no doubt that your French knowledge could be of great use.
The list goes on. There are numerous job opportunities for those who speak French and English in Vancouver. It is advisable to put in efforts to perfect your vocabulary and French-speaking skills.
Visit Superprof and choose a French tutor for private French lessons and get help with assignments. We have a reputable track record of helping struggling students excel academically. Our tutors make learning fun and effective.
Are you in Toronto? See how to begin your French immersion journey.
The platform that connects tutors and students