Homework seems like hard work to many children. And many parents aren't finding it funny either as they have to juggle between relaxing after a stressful day at work or helping their kids do homework each day.
Many kids cannot finish their school tasks even after the bell has rung. And many wonder if they could get past the hurdle of homework. But the fact is that it may not get any better if you fail to learn how to cope with it now. With that in mind, here is our advice on how to do your homework easily without getting stressed out. Read more about homework help for students.
The best Homework help tutors available
1st lesson is free!
1st lesson is free!
1st lesson is free!
1st lesson is free!
1st lesson is free!
1st lesson is free!
1st lesson is free!
1st lesson is free!
1st lesson is free!
1st lesson is free!
1st lesson is free!
1st lesson is free!
1st lesson is free!
1st lesson is free!
1st lesson is free!
1st lesson is free!
Prepare in Advance
Whether you like it or not, homework will be a core aspect of your schooling, even up to the university level. To make things easier for you, we recommend getting the essential items, you will need ready before commencing your assignment. That way, you can easily focus on the task and get it done in lesser time.
Ensure you empty your bowels and have your bath before you do your homework. Also, it could help if you had slight refreshment like a snack and juice on the desk as you write your assignment. Before you start, ensure that you have the necessary materials on your desk, such as textbooks, notebooks, research papers, a pen, and an internet-enabled PC for doing research online.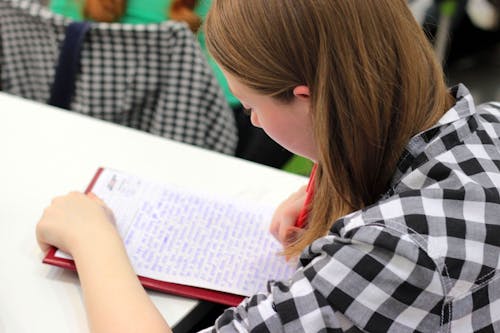 Find a Conducive Environment
Not all environments are conducive enough for doing homework. We recommend you find a place to dedicate to doing your homework anytime. The goal is to abstain from distractions that could make you lose focus or fail to remember essential things.
Doing your homework on a sofa and watching the TV at the same time may lead to poor concentration and reduce your motivation as well. Keep your phone far away from your desk, and don't be tempted to check your messages, mailbox or even newsfeed on social media platforms. If you must play music to increase concentration, let it be instrumental music.
Don't Wait for the Deadline
Waiting for the last minute before you do anything in life may put you on the hot seat, and you may never be composed as you do it. This also applies to homework. Whether the questions are simple or not, you will do yourself some good if you do it on time.
If you leave your homework till the last day and keep telling yourself that there is still time, you may end up with many tasks to do in a single day. That could be overwhelming and affect the quality of results you get.
Create a to-do List
You must prioritize urgent task concerning your studies. If you have plenty of homework to attend to each day, ensure you schedule them in a manner that makes the difficult ones comes first on your to-do list.
If you have homework that is due the next day, make it your priority.
If there are some complex tasks in your homework, do them first before moving to the less difficult ones. That way, you will have enough time to think about the task and give it your best shot. Find out how long homework should take.
It would make no sense to start with more straightforward tasks to get to the complex ones when you are already feeling tired or weird. This is where organizing skills come in handy. Proper organizing skills will make it easier to determine which homework to do first and which one to leave for another time.
The best Homework help tutors available
1st lesson is free!
1st lesson is free!
1st lesson is free!
1st lesson is free!
1st lesson is free!
1st lesson is free!
1st lesson is free!
1st lesson is free!
1st lesson is free!
1st lesson is free!
1st lesson is free!
1st lesson is free!
1st lesson is free!
1st lesson is free!
1st lesson is free!
1st lesson is free!
Take a Break
Your body needs rest, and so does your brain. Doing your homework several hours after a stressful day at school could be overwhelming for many students and may even lead to severe fatigue or back strains.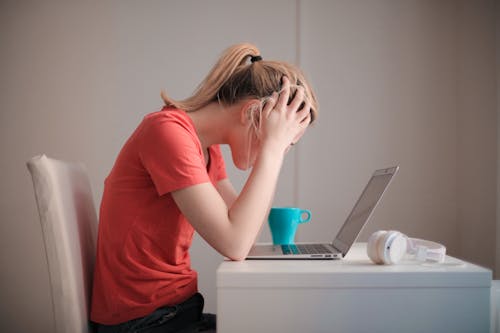 That is why it is necessary to take breaks frequently, especially if your homework span several hours. Depending on your attention span, if your homework lasts up to two hours, you may take a break every 30 minutes and give your body a few minutes to rest. The brain also needs such rest to allow it rejuvenates and cool off.
While taking a break, ensure the time is not too long or too short. It could last for a maximum of 15 minutes. Such time is enough to keep you motivated as you go back to your work. See how you can plan your homework better.
However, it's good you know that there are no fast or hard rules regarding these. So stick to what works for you. If short breaks are enough to make you feel relaxed, then fine. But if you prefer long breaks, they are fine as well.
Change the Subject Frequently
You can keep your memory fresh and prevent boredom when you change the subject frequently. For instance, you could be doing math now and switch to history after an hour. There is no definite time for this, so you are free to choose what works best for you.
You can quickly come back to your math homework later. That way, you can prevent boredom and get the most from your homework when you change subject regularly.
Avoid Multitasking
You will get the best results when you focus on one thing at a time. Multitasking is not a good habit when it comes to homework issues. If you want to do the math, then stick to it and avoid peeping at your history tasks or thinking about it.
If you eventually decide to move into something else later, ensure you are focusing on that particular subject as well. Don't stress yourself by trying to solve two questions from two different subjects at the same time.
Stay Ahead of Your Game
If you have regular study time, it is not out of place to leverage up using your free time. This could help you get ahead of your studies and even ahead of your peer if you play your cards well. Talking about getting ahead of your mates, you could hire a private tutor to help you fast track the process.
For instance, private tutors from Superprof could help you resolve challenges you have with your studies, help you stay ahead and get better results at school. They will also teach you proven techniques you could use to get the most from your study time and ace your career even as a high school or college student.
Find math homework help Ontario here on Superprof.
Pat Yourself on the Back
Giving yourself some reward for completing your homework is a great way to motivate yourself for more significant tasks ahead. Ensure you do this at a time when you won't have to do any other homework for the week, so you could spend the remaining days enjoying yourself and relaxing. This won't just refresh your mind. It will make you stay refreshed and prepare psychologically for the coming week.
See homework help ca here on Superprof.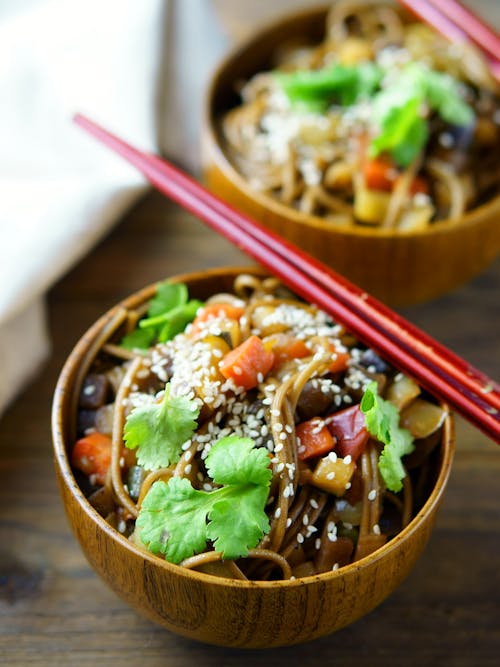 You could also allow others to commend you for your work. For instance, you could give your parents your homework to see for themselves and rate you. Hearing words of commendation from your loved ones could be the greatest motivation ever.
Plan Your Week Ahead
The weekend gives you more flexibility and time to plan for the coming week. Your homework will provide you with a preamble of what you have been taught during the week and insight into what to expect in the coming week.
With this information, you can easily plan your activities for the week without feeling overwhelmed or scared of unexpected events. Since homework is an essential part of your education, you will benefit when you plan for it each week. As you do this, don't lose grip of other crucial aspects of your life as well. For weeks where you may have longer projects, use your extra time to do them effectively.
Parents need to homeschool their children to ensure they get the best support as they advance in their studies. Even at that, you may not be able to do it all by yourself as a parent. But you are not without help.
Many parents find the relief they need when they hire one of the experienced and talented tutors on Superprof to coach their child and help them excel in their studies. No doubt, your child could benefit from such help.
Ensure you hire a tutor whose experience and teaching style tallies with the educational needs of your child.
Our experienced tutors have undergone the necessary certification and training needed to give your child the kind of support they need.
In Canada, different types of tutors specialize in different teaching aspects, such as homework help, subject teaching and academic support. You can easily find them in your region when your browse other tutors profiles on Superprof.
Our tutors offer private tutoring that can either be online, face to face or n groups. It would be best to consider their advantages and disadvantages before choosing the best one for your child.
Therefore, no matter your location in Canada, there is a tutor available near you. Moreover, these tutors charge less because they don't have to travel to your destination. Getting the help, you need for your homework is a priceless gift and will forever be one.
Find some homework help CA here on Superprof.
The platform that connects tutors and students