Whether you are going on vacation to a Spanish speaking region, taking a language exam, or you want to converse easily with Spanish natives, there are many reasons why you should learn this fantastic language. But, more so, the joy of learning a new language is astonishing, and it could lead to more opportunities in your career or personal life.
So don't delay! Discover the first step you need to take to learn Spanish as a beginner!!
Once you decide to learn Spanish, you will find a plethora of information and resources on the internet. In this guide, we will explore the different ways to learn Spanish as a beginner, how you can get started in your language journey and what to watch out for; enjoy!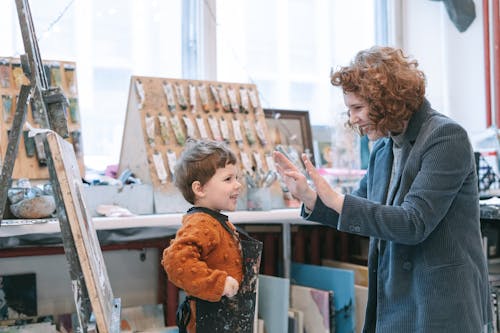 After deciding to learn Spanish, the next step is to determine the best approach that will work for you. Remember that there are many ways to learn Spanish. You could learn the language independently; watch your favorite Spanish movies, read books or even converse daily with native speakers. The list is not exhaustive.
But only through research and self-study will you know the best one for you. You are probably daydreaming of becoming fluent in the language all too soon. Welcome to the world of Spanish, where learning is nothing but fun.
See how to help a dyslexic child learn Spanish.
Just as it is with every other language, you need to take baby steps first by learning the basics of the language. After that, you can dive deeper into understanding more complex Spanish vocabularies, terms of use and other lingua franca.
The best Spanish tutors available
1st lesson is free!
1st lesson is free!
1st lesson is free!
1st lesson is free!
1st lesson is free!
1st lesson is free!
1st lesson is free!
1st lesson is free!
1st lesson is free!
1st lesson is free!
1st lesson is free!
1st lesson is free!
1st lesson is free!
1st lesson is free!
1st lesson is free!
1st lesson is free!
Why You Should Learn to Speak Spanish
Spanish is not just the official language of Spain. It is the native language of many other countries such as Mexico, Costa Rica, Puerto Rico, and Bolivia. This means if you are fluent in Spanish, you could easily converse with anyone from these countries.
That is not all, you are automatically opened to language opportunities in these regions. And did we mention travel? Traveling to these countries for pleasure or business will be nothing short of fun because of your familiarity with their language. You won't struggle to exchange greetings, ask for directions, read signposts or even apply for a job in the local language. All these are some of the perks you will enjoy when you become a fluent speaker.
See how to learn Spanish for free.
Even with all these perks, you might still be worried that learning Spanish may gulp so much of your resources and time. However, you have nothing to worry about. According to the Foreign Service Institute, Spanish is one of the easiest languages to learn in the world. This means that with just a little time and dedication each day, you could learn very fast and record some progress.
Worried about funds? You need not. Technology is advancing, and with its help, we can learn Spanish for free. So why not seize this opportunity to learn a useful language skill?
How to Get Started Learning Spanish
Do you know that after Mandarin Chinese, Spanish has the highest level of native speakers globally? Little wonder why many are interested in learning Spanish. The best way is to start by using the right approach. If you have never learnt a foreign language before, it will help if you learn how to get started first.
However, we highly recommend you find a mentor who will take your worries off your shoulders and help you succeed in your Spanish learning adventure. Language teachers are one of the best sources of mentorship. You can find many experienced Spanish teachers on Superprof, who are more than ready to help you learn Spanish conveniently and fast too.
What else do you need to learn Spanish the right way?
Let's talk about a crucial aspect of learning Spanish –finding motivation.
What You Should Have to Enable You Learn Spanish
Here are some essentials aspiring Spanish learners must have to learn the language conveniently.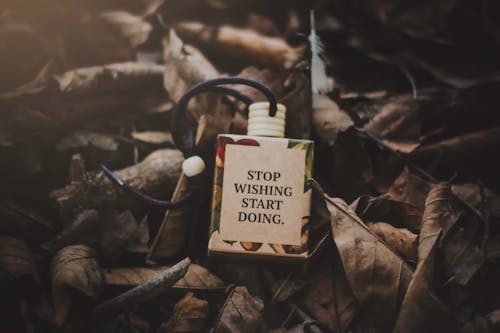 Motivation
No doubt, you need motivation to decide whether to learn a foreign language. But in reality, you will need more than double of that initial motivation to see you through the language learning process. Learning Spanish because you like how natives speak the language is not motivating enough. Chances are, you may give up learning after a few lessons.
With the right motivation, you can learn Spanish on your own.
Human interest comes and goes easily. This means you might be interested in learning Spanish today and by tomorrow, you may notice that the interest has died naturally. It's not abnormal. It's human nature. To enable you learn a language successfully, you need stronger reasons. These will give you the motivation you need to succeed in it. They include:
Learning Spanish because you are relocating to a Spanish speaking country
You enrolled for a course at the university or college that requires fluency in Spanish
You married a Spanish native and want to strengthen the marriage bond by becoming fluent in your partner's language.
So what are your motivators? Why do you want to learn Spanish? The stronger your reasons, the more difficult it will become to give up learning the language.
Resources
Gather all the language resources available for learning Spanish
After you have sorted out the issue of motivation, the next stage is to gather useful resources that will aid your learning process.
For this, there is good news and bad news. The good news is that you will find a plethora of resources for learning Spanish. The bad news is that it is easy to get overwhelmed and make the wrong choice due to the abundance of resources, thereby leading to wasted learning effort.
It's possible that you prefer Spanish books, or watching movies. It depends on your choice. Some learners find solace in watching tutorials on YouTube. Whatever rocks your boat, ensure it's of high quality and will help you reach your ultimate goals.
Again, we recommend you find a mentor that will not just see you through this phase but will also help you make the right choice and find resources easily.
Talking about resources, see how you can use books to learn Spanish.
Make a list of everything you will need to converse easily in Spanish
After you have gathered your resources, the next step is to research and discover the most common Spanish words, phrases, sentences and greeting in Spanish. These will form the basics of your lessons as a beginner.
For example, you need to know how to start a conversation in Spanish by saying:
"Hello," Introduce yourself and exchanging pleasantries.
That way, it will become easier to build a foundation for fruitful expression with native speakers. Your motivation or your reason for learning Spanish will guide you in this aspect. This means that if you are learning Spanish for business purposes, you will need to learn the professional terms and the basics first. If you are studying Spanish for a test, there will be no need to learn Spanish basics used in family or tourism.
How to Find a Tutor for Learning Spanish Online
Do you live in an area where there are many Spanish natives, or do you have some friends and family members who are native speakers? Don't delay! Please take advantage of it and learn Spanish fast in everyday conversations.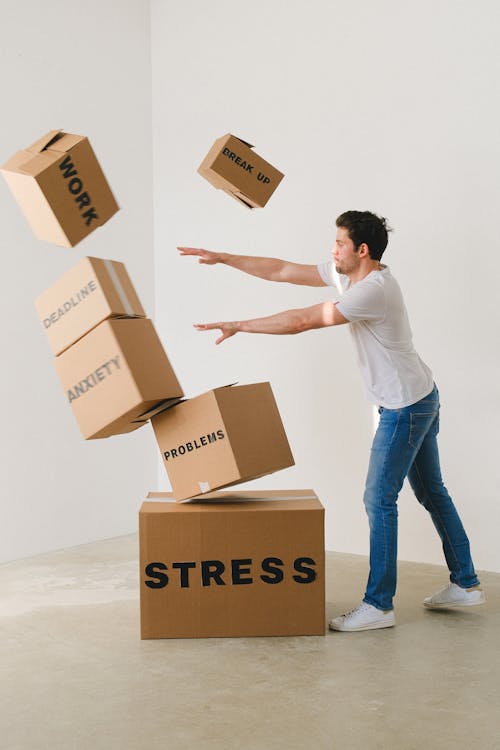 But not too many aspiring learners have such opportunities.
Due to the enormous English speaking regions in places like the USA or Canada, it's common to find many people interested in learning Spanish but do not have someone (like a close friend or relative) they could practice with.
Relax! You can hire a tutor from Superprof for online or private Spanish tutorials. The beauty of it all is that it's easy to find a tutor for Spanish lessons near me, no matter your location. Even in rural areas, you can still find one or two tutors available for Spanish lessons at your convenience, what a better way to learn without stress!
All you have to do is enter your location in the search bar on Superprof and enter Spanish close to the location field. Boom! You are all set!!
The profiles of available Spanish teachers in your location will be displayed before you. So you can peruse their CVs and profiles, then make a choice. It's that easy.
Listen to Spanish regularly
As you progress in your learning adventure, you will have to strengthen your learning effort regularly. The best way to do this is to listen to Spanish regularly. The more you hear, the more you understand Spanish vocabulary, terms, slang and what's more? In addition, it will help you build familiarity with the language.
You could watch Spanish movies, listen to people conversing in Spanish, or even attend workshops organized by Spanish speakers. Just listen even when you don't understand what they are saying. The human brain is magical. With time, as you hear some words and phrases repeatedly, they will begin to stick, and before you know it, you can even say it effortlessly.
Learning Spanish is a gradual process. You shouldn't expect to get it all within a few months. But, no matter how hard you try to deny it, the fact remains that you need help. Many Spanish language teachers on Superprof can give you the help you need and even more.
Contact them to find out the Spanish courses you need from beginner to advance stages.
Need more fun ways to learn Spanish? Go to the cinemas! or use these apps.
The platform that connects tutors and students