As a parent, you desire the best for your child. That is why you send them to school to get the education they need for success in life. But that may not be all you need to do to see your child ride on the ties of success. And these days, a student's intelligence is not just a product of what they learn in school, but the amount of assistance they get from their parents with school work.
Parental support has a crucial role to play in a child success at school.
There are many reasons why most kids do better than their mates in school. Many of these kids record high success with their school work due to the enormous support from both teachers and parents. In this post, Superprof will unveil the mystery behind helping kids do their homework; how to go about it, and how it can affect a child's performance in school.
The best Homework help tutors available
1st lesson is free!
1st lesson is free!
1st lesson is free!
1st lesson is free!
1st lesson is free!
1st lesson is free!
1st lesson is free!
1st lesson is free!
1st lesson is free!
1st lesson is free!
1st lesson is free!
1st lesson is free!
1st lesson is free!
1st lesson is free!
1st lesson is free!
1st lesson is free!
How to Motivate Your Child to do Homework
In most cases, you are prepared to help your child get homework help. But your child isn't just in the mood for such. They want to get things done in their childish way. We all live busy lives! Therefore, it could be frustrating to organise your time and get set to assist your child to do homework, only to discover that your child isn't just ready or tell you directly that they don't need your help.
Helping your child to do homework doesn't have to be complicated. If you follow the suggestions in this guide, your child could be cooperating with you sooner than you imagined. See how long your child's homework should take.
Understand Why Your Child Hates Homework
Kids love to play and have fun. Even while in school, they still see the place as their playground. But the teachers don't. They prevent them from playing by teaching them how to read and write. When they get home, they expect that the situation will be different. But they are bombarded with homework which reduces their playtime further. Little wonder why they hate homework. 
The best Homework help tutors available
1st lesson is free!
1st lesson is free!
1st lesson is free!
1st lesson is free!
1st lesson is free!
1st lesson is free!
1st lesson is free!
1st lesson is free!
1st lesson is free!
1st lesson is free!
1st lesson is free!
1st lesson is free!
1st lesson is free!
1st lesson is free!
1st lesson is free!
1st lesson is free!
Motivate Your Child the Right Way
Children are naturally curious. They love learning new things and experimenting with different objects. But as they grow, they divert their urge to learn about toys, games, and other kiddies. While trying to motivate them to fall in love with their books, many parents mistake using an external reward or a punishment.
The problem with this type of reward is that the child may go back to the previous behavior once it is absent. But this will not be the case if you motivate your child the right way using intrinsic motivation. It is all about encouraging someone to engage in behavior due to the enjoyment derived from it.
If you motivate a child this way, they will derive psychological satisfaction from performing tasks assigned and not necessarily from the outcome. The critical point is to enable your child to love homework, and you have to help them enjoy doing it.
To do this, you have to help your child change their mindset from a play mindset to a learning mindset.
Don't tell your child that you will discipline them if they fail to do their homework.
Please help your child see homework as fun instead of a huge task that must be performed, or else they get some punishment. Play is crucial to a child cognitive and mental development. Tell your child that they must do both to remain mentally sound.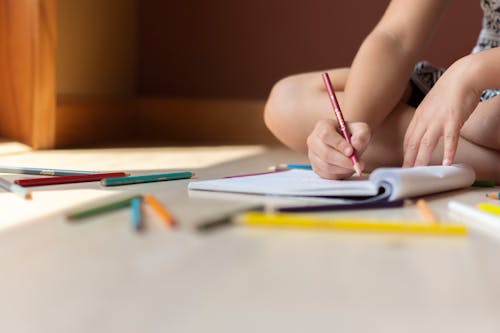 If children don't see homework as a burden, they will be motivated to do it without pushing them. Ensure you create the right environment and give them as much autonomy as possible to enable them to have the freedom they need. See the easiest way to do homework.
How to Know if Your Child is Struggling with Homework
How can you tell if your child needs homework help? Most times, the signs aren't obvious. Your child may be doing all they can to make you believe that they are okay with their homework, but that may be far from reality. For instance, a child may excel in English but such at math. So when they get homework that involves math, they may perform terribly.
This calls for keen observation and tactfulness. Here are some ways to know if your child is struggling with homework.
Feeling bored when discussing issues about school
A child may likely hate doing homework when they don't understand what is going on in school. And if they don't perform well in school, chances are they will avoid doing homework too. So monitor your child for significant changes in attitude towards school. Then, take practical steps to find out the cause of the behavior change.
Spending so much time doing homework
This is a big sign to watch out for! Is your child spending so much time doing homework that shouldn't take more than 10 minutes? Did you observe that your child has little time to himself after school because of homework?
Homework policies differ from one teacher to another. Some teachers give excessive homework in a week while others do it moderately. You should check to see that your child is spending only reasonable time per homework.
Your child's teacher is worried about their performance in school
Don't be in a hurry to dismiss what your child's tutor tells you about their behavior in school, even though they do not relate to your child usual behavior at home. If the teacher says that your child does not do his homework correctly, rather than argue with the teacher, crosscheck your child's homework regularly and offer to help if possible. This brings us to the next puzzle facing many parents – giving homework help.
Find physics homework help here on Superprof.
Helping Your Child do Homework
Many parents homeschool, and even when they are not chanced, they get someone to do it for them. Most parents have realized that their child's success is highly dependent on how far they get involved in their studies. And there is no other better way to do this than to give them homework help when needed.
Still, many don't know how to go about it. This could be a challenge if you have a job that takes a large chunk of your time each day. But that is not the end of the road to helping your child. There is a way to go about it. Here are the best ways to help your child do homework without losing it.
Help create a conducive environment
Provide a quiet and relaxed atmosphere for your child to do his homework. Make sure the environment is devoid of distractions and toys. Ensure the desk is filled with all the necessary materials they need to do the homework. Preparation is key to successful homeschooling.
Consistency is important for your child's learning experience. Set a specific time for completing homework. This will increase your child's productivity over time and help them commit to it for a long time
It's not just enough to organize the perfect environment for your child, and you must assist them in doing it intermittently. If they have challenges, help them resolve them. This will make the child believe that they should not just look up to their teacher for help with their studies. They can also trust you to help them.
Doing homework on multiple subjects could create confusion and teach your child the importance of prioritizing assignments. Create a solid plan that would make the homework easier for your child to do after that.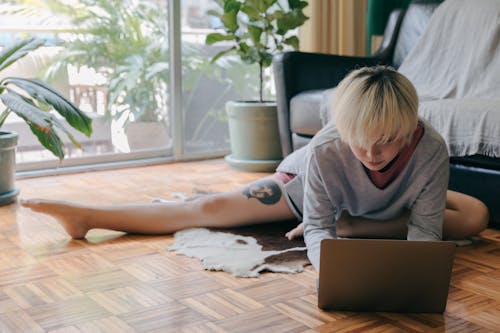 You can help instill strong study habits in your child by teaching them what they could benefit from in the long run if they take their study habits seriously. It may take a long time for your child to master these habits. But don't give up if they are not cooperating too soon.
Find CPM homework help here on Superprof.
Know the Right Time to Stop Giving Your Child Homework Help
Homeschooling can help kids get better results in their studies. But despite its numerous benefits, you should know where to draw the line and belief your child will be better off without your help. Here is how to do it.
The basic rule of thumb to follow is to stop giving homework help to your child when they no longer can do so (perhaps, due to the technical nature of the subject) or when the child no longer needs it.
Most kids no longer need help with their homework at elementary school, but they are intellectually capable of doing it by themselves without going off point. If your child still needs help with homework as far as high school level, then there may be a problem.
Many kids struggle with school systems and their demands in kindergarten. At this stage, they need all the support they can get from their parents to help them cope and earn good grades. You can help your child resolve the challenges they face with their studies if you homeschool them properly by giving homework help at the appropriate time.
Find homework help here on Superprof.
The platform that connects tutors and students