Aside from the sense of fulfillment and accomplishment that attends an ability to draw, there are so many other reasons you should learn to draw. Images are a vital part of what our brains interpret from our surroundings. 
In fact, our brains interpret images better than text as it is a fabrication of man. In contrast, images come from structures preexisting in the surrounding before man came into the game. It's no wonder drawing goes back as far as the Paleolithic age. 
It was the surest way of communication. It still ranks as the surest, or at least one of the surest, ways of communication. But drawing has gone way beyond carving warning signs on trees or tribal stories on rocks. Of course, we can't blame the paleolithic man. 
None of the application areas for drawing that exists now existed then, and if they did, it was in its minutest form. But now the story's different. From fashion designing, graphic designing to architecture, there seems to be no limit to the niches that adopt drawing in recent times. It doesn't mean that you can't draw simply for the pleasure of it. There's just more to drawing now. It's got various possibilities you can adopt and career paths that you can carve out of it.
Speaking of career paths and possibilities, only a few represent drawing as thoroughly as graphic designing. The demand for graphic designers continues to rise. It's so related to other aspects of the economy that no downfall exists in sight yet.
You need a logo if you're creating a new company, and creating it is a graphic designer's job. If you need a campaign poster or any poster at all, get a graphic designer. Basically, graphic design encompasses anything that requires visual representation. So, if you're looking to foray into graphic design, go for it. The niche keeps creating more rooms for designers as demand surges.
However, there's a slight drawback. While a graphic design may sometimes require visual and artistic representations of text, the focus is on images more often than not. And knowing how to draw can give you a competitive edge. In other words, learning to draw can make you a successful graphic designer.
The best Drawing tutors available
1st lesson is free!
1st lesson is free!
1st lesson is free!
1st lesson is free!
1st lesson is free!
1st lesson is free!
1st lesson is free!
1st lesson is free!
1st lesson is free!
1st lesson is free!
1st lesson is free!
1st lesson is free!
1st lesson is free!
1st lesson is free!
1st lesson is free!
1st lesson is free!
Drawing and Graphic Designing
Some people may argue that drawing isn't necessarily pivotal to graphic design. And they may well be in their right. However, before you go running with that logic, it's important to know that most of these claims rely on the belief that learning to draw is pure hell.
But that's far from the truth, especially when you consider that drawing is fundamental to graphic design. Digital tools can indeed carry you along as a graphic designer who doesn't know how to draw. But what happens when you need an original idea?
Or when you have to think up a unique design that appropriately reflects the idea in your head? Digital tools can't draw all designs. Some of them still need to be drawn on paper and adapted to the computer.
Much of the controversy between drawing and graphic design relies on the belief that you'd need to be as good as Picasso before you're seen as someone who can draw. Suppose you're able to achieve that level of skill; that's another trophy in your case. But it's still okay if you can't. You don't need to be an elaborate painter or sketch artist to be a graphic designer. Possessing fundamental drawing techniques and skills is enough to get you on your way.
Let's break things down a little and show you the numerous ways learning to draw can help you become a graphic designer.
Freedom of Expression
The kind of freedom drawing comes with is limitless. And it's this unlimited freedom that will set you apart as a graphic designer. You can express virtually anything through drawing. Even when there's a thematic restriction, there's never a law limiting how you interpret the theme. That's why three artists could sketch a picture about death and come up with three different interpretations.
As a graphic designer, you need this freedom of expression. Digital tools are restrictive because they cannot create the idea you want to express in an image the way you want to describe it. You'll need something freer, bendable, flexible, something that allows you to express an idea, no matter how contorted it looks. The preloaded templates and structures in your digital tools can't pull it off.
Creativity
Sequel to your freedom of expression is creativity. Excellent graphic designers are known for their ability to produce something original and unique. Original designs can't always come from your digital tools because they're programmed to put down a restricted range of ideas.
Should you learn how to draw for the sake of creativity?
Imagine working with software that's got a set of predetermined tools. What's to stop another user from doing something similar to what you've done using the same tools?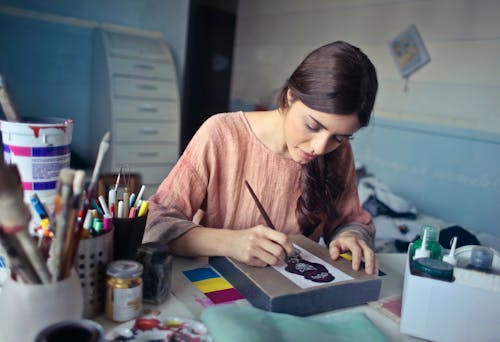 You may have ingenious ideas for a project that sketching on paper can help you create accurately. What if the idea in your head needs to come out as an image that features unique squiggles, curves, and shapes, drawn uniquely? CorelDraw or Photoshop can't achieve something of this nature.
By learning to draw, you also widen your imagination. Nothing is an atrocious subject when it comes to drawing. Everything can go on paper, and the quest to do something unique drives you to think out of the box. That out-of-the-box thinking you've mastered in your drawing lessons will come in handy in your career as a graphic designer.
Focus
Drawing teaches you to focus. If you've got no focus, there's no way you can genuinely recreate that idea in your head or the object dead ahead. It requires a boatload of concentration to draw curves and lines in correspondence with the real inspiration.
Imagine you're drawing a tree in front of you. Is it possible to sketch that tree while you're thinking about what you had for breakfast? It's difficult, isn't it? Well, that's because drawing requires intimate knowledge of the details of your inspiration for you to recreate it effectively. After all, it's the little details you put down that make up the whole image at the end.
You'd need focus and concentration if you want to be a successful graphic designer. You will get nothing done if your mind keeps flitting to different places and engaging in various thoughts.
Being concentrated also allows you to see the details. And sometimes, seeing the details of a task can give you more insight. Perhaps, spark an idea for an awe-inspiring design, or show you how to go about putting an idea in a whole different light.
Can chemistry help you learn drawing? 
Observation
Learning to draw is also learning to watch out for the specifics in your environment. Most times, the environment supplies the inspiration for art. But that wouldn't be possible if the artist didn't know how to observe. For a graphic designer, observation should be one of the things in the toolkit. Observing can help you understand the details of a task so you can execute it better. Suppose you're to design a logo for a new computer company, for instance. 
In that case, your ability to observe will ensure you see and understand various factors like the vision and mission of the company, their aims, and objectives, what they represent, their product and its uses, etc. By observing these factors, you can unearth many more details which can help you create an apt and efficient logo.
Innovation
The most prolific pieces of art have enjoyed long-standing relevance because they featured images that had never been seen before (in the way they'd been presented). In every generation, it's the artists that do something new that are most celebrated. As such, the focus for success in drawing has been the ability to produce something new. 
But another side of the coin goes ignored: innovation as transformation – old ideas remade in perspectives so different it's as though they were new ideas. Much of drawing involves looking for new ways to represent a particular thing. There's no ingenuity in recreating, piece by piece, what everyone already knows. But there's uniqueness when you put a familiar idea in different clothing.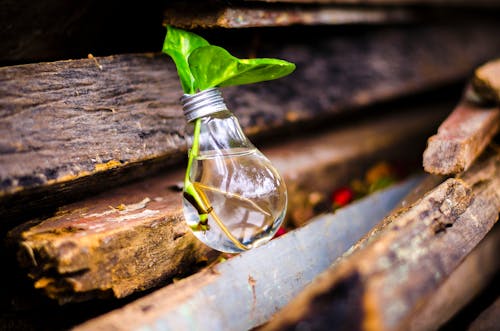 The innovative attribute of drawing will come in handy in graphic design when you are confronted by a familiar idea but are seeking to mark yourself out in the way you represent that idea.
Coordination
One of the things that give drawing such an allure is coordination. A good piece of drawing comes from a center of calmness. It consists of the right curves and lines put in the right place. If you're shading or coloring, the artwork's beauty comes from applying the right tone in the right areas. All of these are products of coordination. 
Also, to enhance your coordination and curb the tendency for mistakes, keep your drawing materials close and in the order you intend to use them. Your digital tools in graphic designing already cover this part. But the coordination of lines and curves, shading, and coloring learned from drawing comes into effect to make your graphic design accurate and neat. See how to draw to develop your artistic sense.
Drawing may not be a mandatory requirement to become a graphic designer. But if you intend to have a strong imprint on the industry, learning to draw will give you the edge you need to surpass other graphic designers. It doesn't just teach you to create beautiful designs. It gives you a lot more skills that carve out your path straight to success. Learning to draw is crucial if you want to become a professional graphic designer.
The best Drawing tutors available
1st lesson is free!
1st lesson is free!
1st lesson is free!
1st lesson is free!
1st lesson is free!
1st lesson is free!
1st lesson is free!
1st lesson is free!
1st lesson is free!
1st lesson is free!
1st lesson is free!
1st lesson is free!
1st lesson is free!
1st lesson is free!
1st lesson is free!
1st lesson is free!
The platform that connects tutors and students