"Those who know, do. Those that understand, teach." - Aristotle
Private tutorials are becoming increasingly common for students wanting to get better schools results or learn a new skill like playing a musical instrument or learning to paint. Simple, accessible, and effective, home tuition is preferred by students when they need to catch up with their studies or learn something new.
4 in 10 students in London are getting private tutoring and the tutoring industry is valued at £2 billion. In fact, the tutoring industry is growing all over the world, not just in the UK.
When a student decides to find a tutor, they expect to get someone who's qualified, experienced, and a skilled educator. Whether you teach biology, mathematics, study skills, algebra, grammar, or economics, they'll expect you to have already thought about things such as where the one to one tutorials will take place.
Most tutorials take place at the student's home, and for a number of good reasons. This is the ideal solution for working around the student's timetable and is a lot simpler.
In this article, we're going to have a look at the numerous advantages of home tutoring at the student's house. If you're looking for help with finding tutor jobs, this might be something worth considering.
How to Become a Tutor Teaching at the Student's Homes
The private tutorial market in Canada and around the world is booming. It is said that 3 in every ten students in Canada are interested in private tutorials. For tutors, this shows there is a lot of profit to make from the tutoring marketplace. However, like with every other profitable space, you have to be willing to work and learn how to be a good tutor. Your knowledge of how to become a tutor or how to tutor chemistry, physics, or any other subject is what will put you ahead of others.
How do you put in the work as a private tutor in Canada?
You have to give your best to every teaching opportunity you get to offer home tutoring. Every student you come across has the potential of bringing in more students to you if they find your teaching style and your private tutoring rates attractive. When you register with a tutoring platform as Superprof, you have little to nothing to worry about as you are assured that students will find you.
To make the most of private tutoring as a teacher, there are some important tutoring skills and areas you must pay attention to. One of such areas is deciding on the best location to teach your students.
The best tutors available
1st lesson is free!
1st lesson is free!
1st lesson is free!
1st lesson is free!
1st lesson is free!
1st lesson is free!
1st lesson is free!
1st lesson is free!
1st lesson is free!
1st lesson is free!
1st lesson is free!
1st lesson is free!
1st lesson is free!
1st lesson is free!
1st lesson is free!
1st lesson is free!
1st lesson is free!
1st lesson is free!
1st lesson is free!
1st lesson is free!
1st lesson is free!
1st lesson is free!
1st lesson is free!
1st lesson is free!
1st lesson is free!
1st lesson is free!
1st lesson is free!
1st lesson is free!
1st lesson is free!
1st lesson is free!
1st lesson is free!
1st lesson is free!
1st lesson is free!
1st lesson is free!
Teaching at the Student's House: Building Confidence
As we all know, there's no place like home. The same is true for private tutorials and academic support, be it for maths, piano, exam prep, or learning to paint. This is one of the most important advantages of teaching private tutorials at a primary school or secondary school pupil's home, especially if they're busy studying for their GCSEs or A Levels.
Is there any better way to learn from the comfort of your own chair, in front of your own desk, drinking a cup of hot chocolate?
No there isn't!
It's essential that tutors build confidence so that their students benefit from learning more quickly and effectively and enjoying their lessons. Of course, both parties need to enjoy the tutorials.
As dry as your typical maths tutorial may be, it's also more enjoyable if you're studying in the right conditions. Regardless of the subject, be it English, French, or maths, the student will be more receptive when they're comfortable in their home rather than a stale classroom.
Keep in mind that academic support isn't babysitting and a home tutor is there principally to provide instruction or academic coaching to the student.
Furthermore, the tutor can broaden their client base more than they could if they taught at home or help a student with mobility issues who wouldn't otherwise be able to travel to attend private tutorials at the tutor's house. There are benefits for everyone involved!
Teaching private tutorials at the student's house is a great way for a passionate tutor to find work, share their knowledge to children and adults, and help students get over any difficulties they may be having in their classes or with their homework. It's over to you!
What Are Possible Locations to Take Tuition Classes?
Generally, there are three possible tutorial locations.
First, you can decide to provide home tutoring services at your place. Usually, this is always the best option because students can easily access the tutor's materials. As the teacher, it also helps you save the cost of going from one location to another if you're teaching multiple students.
Another option to consider when choosing the right location for home tuition classes is the student's home. For students, this is the most preferred option, which is widely practiced in Canada. Parents always go for this home tutoring option when they have kids who may find it difficult navigating their way through the city.
It is also great for students who love to learn from their comfort zone. Most importantly, it helps the tutor save time as they won't have to wait for extra minutes expecting the student.
Then, there is the last option which is taking tuition classes online. Due to the nature of your work or daily schedule, you may not have the time to either go to the tutor's place or learn at your home. If that is the case, you can consider the online learning option.
To facilitate this option, all you need is a mobile device, access to the internet, and video conferencing software. In some instances, you may need to get a webcam device.
Now that we have stated three major learning locations for home tutoring Canada, we will focus more on the student's home in this article. As a tutor taking private tutorials in a student's home, what are major factors to consider when putting together your lessons?
The best tutors available
1st lesson is free!
1st lesson is free!
1st lesson is free!
1st lesson is free!
1st lesson is free!
1st lesson is free!
1st lesson is free!
1st lesson is free!
1st lesson is free!
1st lesson is free!
1st lesson is free!
1st lesson is free!
1st lesson is free!
1st lesson is free!
1st lesson is free!
1st lesson is free!
1st lesson is free!
1st lesson is free!
1st lesson is free!
1st lesson is free!
1st lesson is free!
1st lesson is free!
1st lesson is free!
1st lesson is free!
1st lesson is free!
1st lesson is free!
1st lesson is free!
1st lesson is free!
1st lesson is free!
1st lesson is free!
1st lesson is free!
1st lesson is free!
1st lesson is free!
1st lesson is free!
Teaching at the Student's Home: Going Beyond Teaching
"You cannot teach a man anything, you can only help him find it within himself." - Galileo
Teaching private tutorials at the student's home is the perfect choice for them whether it's their first tutorial or not. In fact, building the student's confidence in a place they feel comfortable is a way to help them progress as quickly as possible and achieve their potential!
After all, you're the only person there to help them. Don't be afraid of having to go to their house. Nothing can stop you from helping the student from progressing, you have to trust one another in order to get the most out of each lesson!
You have to go beyond just teaching, you and the student have to develop new skills as well. You need to create a healthy working environment for the student and yourself throughout the course of your lessons. The student needs to enjoy working with their friendly and talented private tutor.
When the lessons are good and the environment is good, it's a match made in heaven for getting the most out of the tutor and the student. Your effort will be rewarded with your student's progress and they'll feel encouraged. With the right teaching approaches and environment, you'll get the most out of your students.
Whether it's maths, physics, or violin lessons, it's useful that the students have all their equipment there. Don't forget that the student's home is where they live first and where they study second.
With that said, you need to make sure they have the necessary equipment for their academic support or private tutorials. If they're learning to play the piano, you're going to have to hope that they have a piano at home!
In the case of subjects that require a lot of equipment, such as tutorials with musical instruments, art tutorials (which usually require a lot of art supplies), and technical tutorials, it's probably a better idea to get the necessary equipment yourself, teach the tutorials at your home in a dedicated space, and factor the extra expenditure into your hourly rate.
If you don't need much equipment or the students can buy it themselves, then travelling to the student's home is always going to be the better idea!
To give your sessions added punch, you could hold lessons outside!
Will Home Tutoring Help to Build the Confidence Level of the Student?
Your job as a private tutor is not complete if you have not worked on the confidence level of your students. Many times, young people preparing for exams don't understand what is in the book. The issue for many of them is a lack of confidence going into the exam. This lack of confidence causes many of them to forget what they have learned before the exams.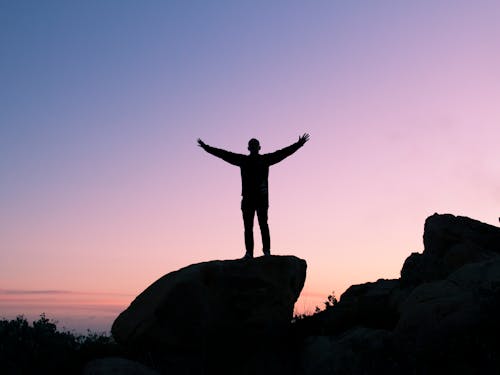 Lack of confidence is also why many people fall sick days to the exam and end up being unable to take the exams. As such, as a tutor, you have to ensure that your student's confidence level is incorporated into your teaching approach.
Feedback from students has been established that students are more confident learning at their home than they do anywhere else. The comfort that their home offers them makes them secure and relaxed. A relaxed mind always finds it easy to comprehend whatever it is being fed.
However, tutors must note that confidence should be managed, so it doesn't become overconfident. Students who lack confidence are as good as those who are overconfident.
Is it the Most Convenient Option for the Student?
As a tutor, never be in a hurry to assume the best learning location for your students is their homes? While it has proven to be the most comfortable option for many students, a few still don't want to learn at their homes. So, one question you should be asking when taking private lessons is whether the current location is the best.
It will interest you to note that while some students love the comfort learning at home brings, others don't. This is why the one-hour free lessons offered by Superprof tutors are amazing. In this one-hour session with your tutees, you can ask them questions about where they learn best.
If you discover that they want a different location from your conversation with them, then the earlier you start considering that place, the better.
Will the Tuition Classes Help You Build a Better Relationship with the Student?
Building a healthy relationship with your pupils can go a long way in helping them get better academically. Have you ever wondered why many students are not fine with the conventional school system? It's largely because of the lack of a healthy teacher-student relationship. One teacher has to teach a class of many individuals making it difficult to have a personal relationship.
However, private tutoring takes a different turn as you can relate to everything, even if it is something outside what you are taught. A great tutor is one that their students can relate to without fear. If your students find it difficult to relate with you at any point, then there is something that needs to be fixed.
What are some tutoring tips to promote a healthy relationship with your students while teaching them in their homes?
Let them know they can talk to you about any challenges they have with their academics.

When your students talk about their academic challenges with you, ensure you listen with rapt attention.

Introduce fun ways of teaching and learning outside the conventional ones they are used to.
The healthier your relationship is with your tutees, the more they want to be around you. A good relationship will also mean they can learn faster and draw your attention to areas they need more clarity.
"I never teach my pupils, I only attempt to provide the conditions in which they can learn." - Albert Einstein
When you teach your student at their own home, you can learn more about them, either directly or indirectly. The relationship between the tutor and the student can also affect the quality of the tutorials. As we said, if you feel comfortable where you're learning, you'll learn so much more.
Whether you're teaching physics, languages, or academic support, the student's home is more conducive to developing good relationships with your students. The student and the teacher will get to know each other, generally in a relaxed environment that's completely different to what they're used to at school. Providing tutorials at home is an art.
Whether you're signed up to Superprof or another tutoring website, a private tutor has to get the most out of their methodology, the teaching approaches they employ, and just teaching in general.
A student, especially a confident student, is going to be far more interested in a lesson, whatever it is, if it's taught by a private tutor. Whether it's music theory, maths, or PE, it's the teacher's job to grab the student's attention. To get there, you're going to have to analyse, within the student's home, what might grab their attention.
As a teacher, you need to be able to observe and detect possible distractions and things that can play an important role in the student's learning. The advantage of teaching in a student's home is that you can get to know your student better!
By getting to know someone more quickly, you need to know how to guide and direct your student so that they'll be more receptive to learning new things. Whether it's a child or an adult, by teaching them at their own home, a tutor has a golden opportunity to get the most out of their student.
As you can see, there are a lot of benefits to teaching the students from the comfort of their own home. You can help them build confidence, get more out of your teaching, build a relationship, and teach students more over the course of your tutorials.
Learn about cooperative learning here.
You need to adapt the location of the tutorials to the subjects being taught. An English tutor, for example, will need somewhere comfortable with a desk if their students are going to be reading and writing essays. As we said earlier, a tutor who teaches chemistry, for example, might need to teach their tutorials at their own home if there's certain equipment required.
Naturally, as locations must sometimes change, you should set your rates accordingly...
The best tutors are those who like to teach, who provide enthusiastic one on one tutoring, take care with the preparation of their classes, and ensure that their tutoring services enable their students to succeed in not only the subject that they're being taught, but also other subjects as they become better learners.
The platform that connects tutors and students