Each day after school, the average child in Canada faces the same routine – doing homework. There are reports that most kids spend up to five hours doing homework every week. This has led most researchers to question the purpose of assignments. Does it help the child improve in their studies? Or it is just mere propaganda established to prevent students from having so much time to devote to something else after school?
In this guide, Superprof will examine how much time students should spend doing homework, how parents can help them get the most of it and the various techniques they can use to become effective in their homework.
The best Homework help tutors available
1st lesson is free!
1st lesson is free!
1st lesson is free!
1st lesson is free!
1st lesson is free!
1st lesson is free!
1st lesson is free!
1st lesson is free!
1st lesson is free!
1st lesson is free!
1st lesson is free!
1st lesson is free!
1st lesson is free!
1st lesson is free!
1st lesson is free!
1st lesson is free!
How Long Should Homework Take?
Homework is a normal part of every child's routine. From a young age, kids are taught how to spell, write and read. Their homework usually consists of these skills. For the most part, it is a representation of what they learnt in school.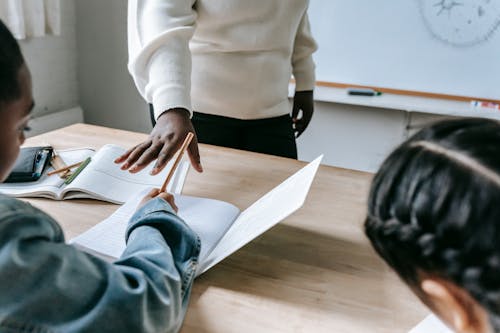 But over the years, the number of homework children get every week has increased. This has automatically increased the time they spend each day doing homework. Many parents have opined that they didn't get as much homework as their kids do when they were in elementary school. The big question is, how long should homework take?
Recommended Homework Time for Elementary School Students
Kids in kindergarten get some basic worksheet to work on as assignments. The most they should spend on these is 10 minutes per night. Since these kids have a shorter attention span than older students, it is recommended that they take breaks regularly (probably every 5 minutes).
Grade 1-3 students mostly have up to 3 homework per week. Logically, your child should spend up to 20 minutes per night doing homework. If they plan to take breaks in between, the breaks shouldn't exceed 10 minutes, and this brings the entire time to 30 minutes.
Grade 4-5 usually receive up to 5 assignments each week. Logically, each project shouldn't last more than an hour.
Recommended Homework Time for Middle and High School Students
You should expect your child's homework to increase as they enter high school. Naturally, they would need more time to experiment with their homework as the school's syllabus gets harder. They also need to retain more information and learn many new things.
According to the Los Angeles Unified School District, there is an estimated time that older students in high school need to do their homework.
In grades 6-8, school subjects become more challenging as they require more practice and attention. Students in these grades usually receive 3-5 homework every week. Therefore, we recommend you allow them up to 1hour and 30 minutes each night to do homework.
High school grades 9-12 usually receive more complex homework up to three times a week. Depending on the complexity of the subject, they may need up to 45 minutes to focus on each topic in the homework.
For instance, if your child has both English and math subjects to do as homework, they should spend at most 45 minutes on each subject, and this gives a total of one hour, 30 minutes.
How Kids Can Get the Most Out of Their Homework
Doing homework is a daunting task for most students. But that doesn't mean they should neglect it. Instead, they should seek ways to maximize their time and get the most from their homework. Here are some tips on how to do homework without stress.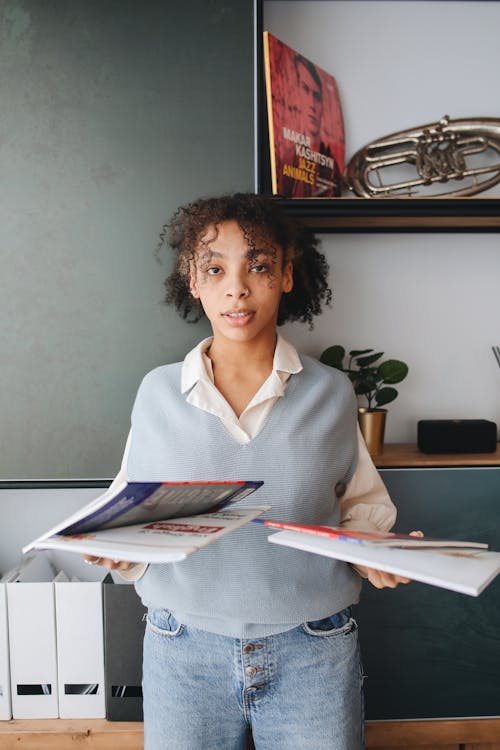 Arrangement: ensure all materials are ready before you sit down to do your homework. These materials include a math set, pencils, ruler, notebook, textbooks, graphs and any other essential items you may need to complete your homework.
Environment: it is necessary to do your homework in a distraction-free environment. Ensure the place is free from noise, either from humans or vehicles. Whether you choose to do it in your room or elsewhere, make sure you are not distracted in any way.
See the best way to plan your homework.
Avoid compiling homework: it would help if you do your homework bit by bits instead of collecting them to do them all at once. Many students usually feel severe fatigue and fall asleep while doing homework when they spend so much time doing it. To avoid this, you could spread these tasks across many hours and take breaks at intervals.
Prioritize your tasks: ideally, you should do the complex homework first and get to the simpler ones later. There is no point doing simple tasks first, only to get to the complex homework when you are already dozing off or feeling tired. Also, ensure you don't do more than one subject at a time.
Change subjects: it is proper to change the subject after your homework break. For instance, if you were doing chemistry homework before the break, you could return to do biology afterwards. This will increase your attention span and make your homework more effective.
Do longer tasks during the weekend: if you have homework projects that could take a large chunk of your time, you may be better off doing them during the weekend (if time permits). That way, you will have enough time to concentrate on other tasks during the week.
Reward yourself: plan exciting rewards for yourself after completing your homework. This could serve as an excellent means to motivate you to dedicate more efforts to your studies. Such rewards could be preparing your favorite meal, eating your favorite snack, going out to see your friends, etc.
The best Homework help tutors available
1st lesson is free!
1st lesson is free!
1st lesson is free!
1st lesson is free!
1st lesson is free!
1st lesson is free!
1st lesson is free!
1st lesson is free!
1st lesson is free!
1st lesson is free!
1st lesson is free!
1st lesson is free!
1st lesson is free!
1st lesson is free!
1st lesson is free!
1st lesson is free!
How to Make the Most of Your Time after School
It will help if you maximize your free time by planning for it. Although, this is easier said than done. But it could go a long way to help you increase your effectiveness. Ensure you plan your time for the coming week and include all your expectations. Also, don't forget to consider other unexpected factors that may occur during the coming week. Remember, you don't know everything that will happen tomorrow, do you?
Schedule your time according to your daily activities. If you spend so much time attending classes and have few hours left each day for your activities, you should map out a plan to organize your activities outside the school to get the most from your free time.
So it would help if you decided what you are going to use your time for and how much time you will spend doing homework and for your general studies. This could be hard on your first try, but it is the most effective approach you could take to eliminating homework stress and getting the most of your time after school.
It is also essential to be disciplined. This will help you to stay committed and get the kind of results you seek from your efforts.
Find French homework help here on Superprof.
How to Cope With Too Much Homework
Dealing with homework stress as a result of too much homework is a common experience among many students. But this doesn't mean that there is no solution. Most times, it has to do with organization skills. Here is how you can cope with too much homework.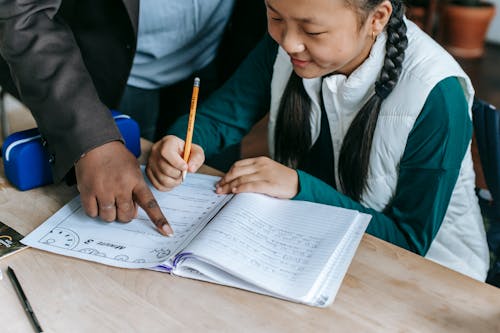 Plan your time: planning is crucial to getting the most from your study time. Plan your homework ahead of time. Ensure you are settled about 15 minutes before commencing your homework.
Try to do your homework on time: That way, you will get the workload off your chest and focus on other essential activities for the week. This will help you maintain focus, and you will not become overwhelmed due to so much school work.
Consider academic support: if you think you need more help to overcome homework stress, you could reach out to professional support from Superprof. More than enough tutors near you in Canada offer support to students who need help with their studies at a friendly price.
Discuss with your teacher or parent: don't despise the advice you could get from your parents or teachers in school. They may have been in your shoe years back, and they could offer you the moral support you need to overcome homework stress conveniently.
Find English homework help here on Superprof.
How to Help Your Child with Homework
This doesn't mean you should do their homework for them. It entails assisting them in your little way to ensure they don't run out of ideas for doing their homework effectively.
Even if you don't understand the homework, you don't have to be discouraged. There are many ways you could help. For instance, you could help them clear the desk in preparation for their assignment, advise them on how to do their homework for half the time, and help your child understand intricate details about the lesson.
Many parents struggle to keep a 9-5 job and still help their kids with homework after school. This could be time demanding. Nevertheless, if this describes you, you are not without help. You could seek help from tutors on Superprof. There are many tutors with diverse skills that may be of great help to your child.
Homework may be stressful for your child, but you could take the burden from your child if you apply the tips in this guide.
Find homework help here on Superprof.
The platform that connects tutors and students