Homework is a little take-home exercise given to students to help them articulate, recap, and practice what they learn in the classroom. It offers students the opportunity to, at their own pace, put all the pieces of their class work together.
Learning takes place on two levels: passively and actively. A student who sits in class and listens to a tutor learns passively. You can learn a lot passively. You'll grab the basics, the concept, and even surface knowledge of the application. 
But real learning happens actively. Active learning occurs when a student participates practically in class. He also learns actively when he does his homework.
Doing homework allows students to conceptualize, imagine, and demonstrate some wit with their studies.
Find French homework help here on Superprof.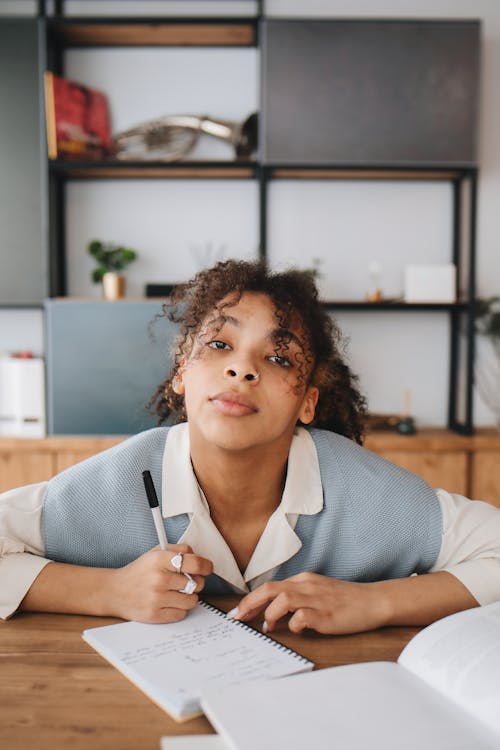 It makes them better. Better at reading, studying, analyzing, researching, and so on. However, homework is meant to be enjoyed. To be fun and not seen as an arduous chore. 
The time a student spends doing homework can determine whether he/she enjoys the homework. That's why it's essential to ask: 
How long should homework take?
Because humans, including students, have a varying attention span, homework must strike a balance and stay considerably within the student's attention span.
Before we take a sneak peek at what the generally recommended timing for homework is, it'd be reasonable to ask this question. 
What's the point of homework?
The point of homework changes as students ascend through the academic ladder. 
For instance, in grade 1, students have little to no analytical skills of their own. Much of what they do is learning how to recognize and identify numbers and alphabets. At this level, their homework is essentially repetition.
In grades 2 and 3, students have a little more sophisticated task, but still within the context of repeating what's taught in class. 
In a word, we can say, at these levels, the point of homework is practice. Read more about homework help for kids.
However, as students mature, their homework grows beyond regular repetition and practice. It gets more sophisticated and includes analytical skills.
For instance, students in high school might be given problems in mathematics that are more involved than what they were taught in the class. This is to broaden their scope of thinking, creativity, and inferences. 
As you'd expect, because of the level of sophistication of assignments at various levels, time spent on homework varies considerably.
Attention span also increases with levels of education. Studies show that an average grade 1 student has a maximum of 20 minutes of attention span.
Haven taken care of that,
What's the recommended time for homework?
It may not be generally inclusive to set a fixed time for homework for all students on the go. Every student is different and unique in several ways. 
Their understanding, concentration, mental and environmental conditions play a crucial role in the time spent on homework.
Find English homework help here on Superprof.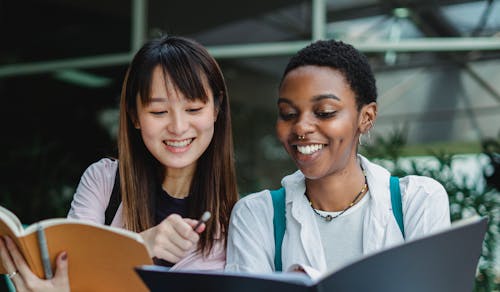 But there's a recommended standard. 
One well-known standard guiding the time a student should spend on homework is the 10-minute homework rule.
The Los Angeles Unified School District published it here.
The 10 minutes rule says students should spend 10 minutes per night on homework per grade level. See more tips for doing homework easily.
What this means is that a 1st-grade student should spend 10 minutes on homework. A 2nd-grade student should spend 20 minutes. 3rd-grade student, 30 minutes. And a 5th grade, 50 minutes.
But from 6th-grade upward, the formula changes. 
A 6th-grade student's homework should take no more than 15 minutes per academic class. 7th and 8th-grade students should spend no more than 20 minutes. 9th and 10th-grade, 25 minutes. And finally, 11th and 12th-grade students should spend no more than 30 minutes per academic class.
Many students spend far too much time on their homework than they'd be willing to admit. It leads to frustration, stress, burnout, and even loss of interest in work.
Before we go ahead to look at ways a student can beat time spent on homework, let's quickly look at some of the reasons many students never get to finish their task in time.
Why students spend too much time on homework
 1. Lack of understanding
This is the number one reason students spend too much time on their homework. 
Happily, most homework is given as practice of whatever was taught in the class. A student who didn't understand the concept in class will find the homework challenging. They'd end up spending more time trying to figure out things than actually doing the work.
2. They don't enjoy doing Home works
Many students don't enjoy doing homework. Who does?
They want to watch their favorite shows, chat on social media, and hang out with family and friends. Homework is a spoiler.
It's ok to feel that way. But the downside is they'd end up spending more time on the homework than necessary. This is because approaching homework with a lack of interest hinders imagination, concentration, speed, coordination, and understanding. All of which are necessary to finish the homework quickly. 
Stressed
Students usually have long stressful days. They prefer playing and having fun to resting. So, by the time they settle in to do their homework, their brain is already exhausted and sweating. The result is poorly done homework in a copious amount of time.
The homework is a Cracker
I'd be the first to admit that some homework could be extremely tough and out of the student's immediate grasp. Teachers sometimes give such homework to stretch students' creative thinking and analysis. It's normal for students to spend more time on such homework. 
Other reasons.
Such as laziness, or disturbance from family and friends, or students going through emotional tragedies. And so on. 
How To Beat The Time Spent on Homework.
What can parents do?
Parents are their children's first teachers and mentors. They remain the single most super heroes for their children.There are certain ways they can help their children quickly finish their homework. See how parents can help their kids plan their homework.
First, it's completely out of ethics for parents to take over their children's homework.
Many teachers hold the opinion that homework is a total waste of time and resources. They say so because of parents who hijack their children's homework.
A parent should help, but not take over the race. See how parents can help kids with homework.
As a dad or mum, you can help your children by ensuring that they maintain a constant habit of observing siesta to relax their brain before attempting their homework.
When they seem not to understand, help. By explaining the concept to them or by going through similar examples with them.
You can also help by ensuring that they do and take their homework seriously. Most times, children take their homework seriously according to how their parents persist on them doing the homework.
Help them cultivate the idea that homework is an integral part of education that must be taken just as serious. Learn the best tips for coping with too much homework.
What can teachers do?
There are a couple of ways teachers can help students finish their homework in time.
First, teachers can help by sizing the homework before issuing it out.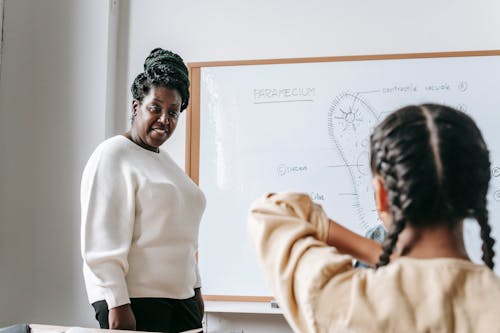 Brian Sztabnik, a veteran middle and high school English teacher suggests that teachers should ask valid questions before giving homework to students:
Teachers should follow the 10 minutes rule as a guide for giving their students homework. They can also help students see homework for what it truly is, homework.
They are meant to be fun and to enhance the understanding of the student. With a relaxed mind, students are more likely to finish their homework in time. Teachers should also be less rigid in the assessment of homework. They should focus more on the students' understanding of the subject matter than awarding marks.
What can the students do?
Students can help themselves reduce time spent on homework by:
Asking questions: As a student, if you don't understand the work, quickly ask questions. A few seconds of questions can save you several hours thereafter. Finishing your homework quickly starts with understanding what's required of you.
Enjoy the work: If you don't enjoy doing homework, it will torture you. You'd spend more time on it because your mind never completely settles on doing it. It helps to assign a specific time of the day to complete your work.
Resting: Resting helps the brain function better. A tired brain is never coordinated. if you rest well, you'll approach your homework with fresh views and it can help you get it done quickly.
Finally
Homework is a great way to enhance students' learning. But it doesn't have to eat up all their time. Students can get their homework done quickly if they rest well, understand the concept from class, set a specific time of the day to do homework, and take it seriously. On the same note, teachers and parents too can help students finish their homework in time.
Find homework help here on Superprof.
The best Homework help tutors available
1st lesson is free!
1st lesson is free!
1st lesson is free!
1st lesson is free!
1st lesson is free!
1st lesson is free!
1st lesson is free!
1st lesson is free!
1st lesson is free!
1st lesson is free!
1st lesson is free!
1st lesson is free!
1st lesson is free!
1st lesson is free!
1st lesson is free!
1st lesson is free!
The platform that connects tutors and students