Gone are the days when business English used to be a plus, now it is a necessity. Regardless of what field you specialize in, knowing how to speak good English will increase your career prospects and make working with people easier.
If you have been in the corporate world for a while, you may know about business English and how essential it is for growth and productivity. However, without getting ahead of ourselves, let's start with the most important question here - what is business English?
In the United Kingdom, what they speak is British English. In the United States, they speak American English. In the corporate world, they speak Business English. This type of English is used to facilitate trades and business deals.
It is different from the everyday casual English you hear in Canadian homes. It appears to be more formal and professional. It isn't easy to go far as a business person if you do not invest in learning Business English.
In this article, Superprof provides you with everything you need to know to get started on your journey to learning business English.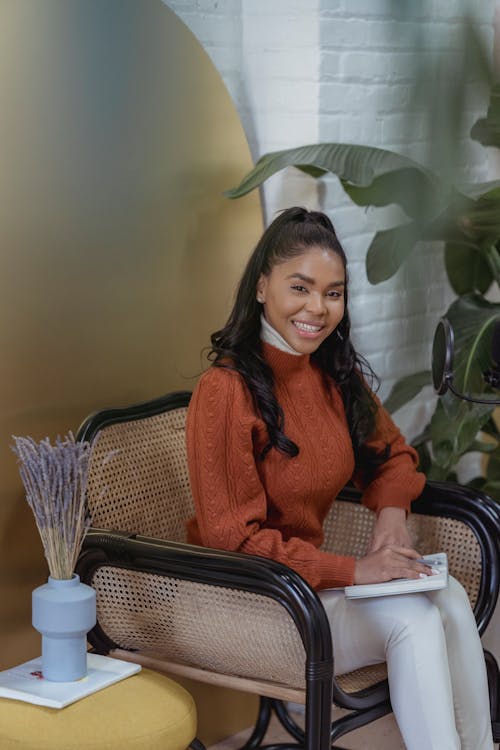 The best ESL tutors available
1st lesson is free!
1st lesson is free!
1st lesson is free!
1st lesson is free!
1st lesson is free!
1st lesson is free!
1st lesson is free!
1st lesson is free!
1st lesson is free!
1st lesson is free!
1st lesson is free!
1st lesson is free!
1st lesson is free!
1st lesson is free!
1st lesson is free!
1st lesson is free!
Speak Impeccable Business English Following These Steps
Whether it's in the workplace, a business meeting, or at a conference, you can impress your colleagues and everyone present with an impeccable speech. But how do you go about improving your speaking skills?
Listen to business English speakers at least 30 mins a day
Speaking impeccable business English is not something that happens in a day. You have to commit to constant practice to get there. One of the best ways to do this is to listen to business English speakers for at least 30 mins every day. Perhaps, you may be wondering where you can find these speakers and how you can listen to them.
The internet is a good place to find audio materials from English speakers. You can download podcasts, audiobooks, and YouTube videos. The good thing about this is you can listen at any time that is convenient for you.
Read English news and press releases.
Reading news and press releases is a great way to learn business English. This news is presented in a formal language usually spoken in the corporate world. A major benefit of news and press releases is that they help you learn new words and how they are used in a corporate setting.
Imagine listening to the news to stay updated about recent happenings in Canada while learning English in the process, amazing right? Yes, it is, and that is something you should try!
Spend time speaking and listening to English native speakers
To improve your English speaking skills, you can spend time with English native speakers. These people speak the English language flawlessly because they were born with it. There are words you may never hear or know about until you converse with native speakers.
At first, there is a possibility you might be intimidated by their fluency. However, with patience and diligence, you can speak like them, if not better.
As you enjoy conversations with native English speakers, don't just listen to them speak alone; seek clarity on words or sentences you don't seem to understand. The more questions you ask, the higher the chances of you learning business English better.
Speak and write as often as you learn
Your investment in learning business English is easily seen in your practice routine. So, whether you're listening to audio materials, news or press releases, or speaking with native English speakers, ensure you practice as you learn.
Don't just practice speaking alone, but also writing. A good speech starts as a written document before it is presented. Therefore, it is best to learn how to write business English as you do in learning how to speak it.
Hire a business English tutor from Superprof
Regardless of what city you're in Canada, you can save yourself the stress that comes with self-learning by hiring an English tutor on Superprof. We have professional tutors with the right qualifications and teaching experience to take you from a novice to speaking professionally.
With a Superprof tutor, you enjoy personalized lessons at a time and location suitable for you. You also get to save more because our lessons and tutorials are not just quality; they are also affordable. The affordability of our lessons starts from your first class because you can enjoy the first hour free!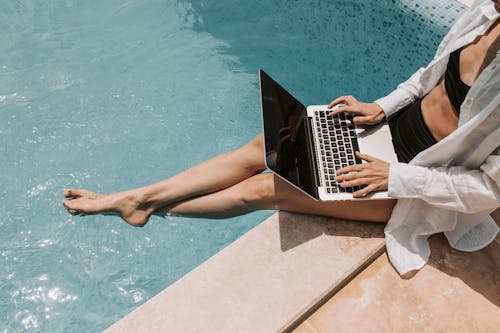 Speaking Business English in the Workplace
The workplace is where your knowledge of business English gets to play out the most. However, this type of English is not mandatory at home because you can talk to your friends, family, and loved ones in an informal language. Read more about English spoken in the workplace.
Many job types require that you posses business English skills; however, the most important of them include:
As a tourist, your job is to travel across different countries and regions to review the many side attractions. During this time, you may come across several people, many of which are English speakers. To relate well with these people and achieve the aim of your tour, understanding business English is necessary.
Law, as a professional field, requires a firm understanding of business English. As a litigation lawyer, good English will help you present your case perfectly well to a judge and represent your client better. In addition, understanding business English becomes more important for anyone who wants to delve into international law.
Whether it is corporate law or litigation law, English is necessary for every aspect of international law.
Setting up a physical store for your business means you're restricting its reach to only those within that geographical region. However, the decision to create an online presence for your business always comes with increased visibility. To convert this visibility to increased sales, you should know how to speak business English.
If you understand business English, you can effectively present your business' product and services to a global audience.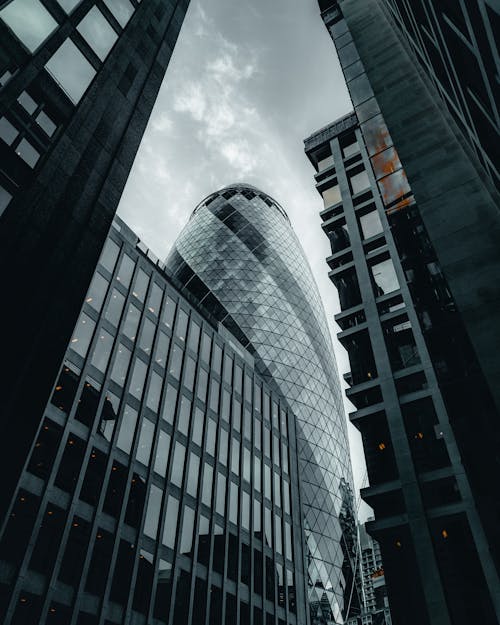 The Perks of Learning Business English
We have talked a lot about learning business English and some types of jobs that need it. Let's analyze some of the major benefits of learning business English.
It enhances effective communication in the workplace
Effective communication is necessary for building a healthy work environment. When employees can communicate in a uniform language, it becomes easy for everyone to comprehend. Effective communication also increases an employee's productivity in the workplace and drives business growth.
It gives you confidence during board meetings and presentations
Do you sometimes see people acting all scared and worried when asked to give a presentation in the workplace? Yes, and while lack of preparation is sometimes responsible for it, the inability to speak proper English also plays a role.
Speaking good business English will give you confidence during board meetings and presentations because you will know what to say and how to say it.
It helps you to get promoted
Good English is a business asset to drive sales. This is why you find many businesses hiring individuals who can speak this English type as marketing managers and digital marketers. However, your knowledge of business English isn't just helpful in getting employment alone but can also be the final straw that completes your promotion equation.
It helps you build and sustain business relationships
Businesses don't just thrive on the number of sales they can make alone but on quality relationships. As a business owner in Canada who values relationships and strategic partnerships, we recommend you invest in learning business English if you are not a fluent speaker. It will not only help you to build these relationships but also sustain them.
Closely related to building and sustaining relationships, business English can also come in handy for you when pitching a business idea to prospective investors. That's not the time to speak in an informal language, you should ensure that you communicate in an effective manner always.
Pursuing Career Growth in Canada
Canada is one of the world's most attractive locations as everyone seems to want to go there. However, beyond the desire to relocate to Canada, you must know how to make a career for yourself there.
While most people might tell you all the good sides to living in Canada, you should know that there are parts to the story these people will never tell you.
The first step to making a career for yourself in Canada is to decide on the type of job you want to do when you get there. You can consider teaching subjects like French, Biology, Physics, and Chemistry. Depending on your preference, you can babysit for wealthy people or work as a freelancer from your home.
Then, you have to decide on how long you will be staying and where. There are places in Canada that are less costly to live in and with a good standard of living than others. Starting life in a city that won't cost much and migrating to your desired city subsequently will help you save costs while in Canada!
On a final note, remember that business English is not only a plus in today's corporate world; it is a necessity. Your ability to speak good business English will make you stand out in your workplace, help you build and sustain profitable relationships.You will need it mostly if you are planning to relocate to Canada.
Superprof can help you improve your business English. All you need do is visit our website and register for a lesson or hire a tutor for private English tutorials.
See more tips to help you learn English as a second language.
Need an ESL teacher?