The need for science and life science teachers is on the rise, but so is the number of teachers. So beyond knowing your onions - biology, there's much you need to do to have and maintain an edge over your colleagues in the employment market.
Biology is seemingly the broadest science course, and it deals primarily with living organisms - microorganisms, plants, insects, animals, and animals. This forms the basis for the multiple biology sub-fields such as botany, genetics, ecology, biochemistry, etc.
The basics of biology are usually taught in middle school, while high school, college, and university students are taught more advanced biology.
The extensive nature of this course makes it quite difficult for most people. However, you can easily become one of the most sought-after biology tutors in your local area and even nationally with the right steps.
Here, we will discuss some of the qualities that make you an exceptional biology tutor and how to sell your skill.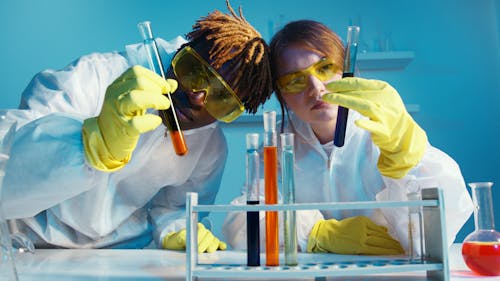 The best tutors available
1st lesson is free!
1st lesson is free!
1st lesson is free!
1st lesson is free!
1st lesson is free!
1st lesson is free!
1st lesson is free!
1st lesson is free!
1st lesson is free!
1st lesson is free!
1st lesson is free!
1st lesson is free!
1st lesson is free!
1st lesson is free!
1st lesson is free!
1st lesson is free!
1st lesson is free!
1st lesson is free!
1st lesson is free!
1st lesson is free!
1st lesson is free!
1st lesson is free!
1st lesson is free!
1st lesson is free!
1st lesson is free!
1st lesson is free!
1st lesson is free!
1st lesson is free!
1st lesson is free!
1st lesson is free!
1st lesson is free!
1st lesson is free!
1st lesson is free!
1st lesson is free!
Qualities That Make You Stand Out Among Other Biology Tutors
To become a biology tutor in Canada, you require specific basic qualifications, and they include:
High School Diploma

Bachelor's degree in Biology, biology-related course, or Education

Master's Degree and Doctorate (Ph.D.)

Teaching Certificate specific to the state or province

Proficiency in English or French or both

Prior Teaching Experience
However, some of these qualifications are specific to the particular institution you may want to work for. For example, working in a university will require a teaching certificate or teaching experience as well as every other qualification.
Becoming a sought-after biology tutor requires more than the basic qualifications. To be exceptional, you need certain qualities and skills. A few of these skills and qualities include:
Subfield specialization
Given how broad biology is, it is impossible to grasp every aspect of this subject. However, you can acquire a basic understanding of biology and in-depth knowledge of one of its subfields. Getting a master's degree and a doctorate is a great way to do it but essential subfields of biology are an excellent way to pave a path of success for yourself.
You can also specialize in more than one subfield to increase your eligibility for more teaching job opportunities.
Communication and listening skills
Regardless of your student's educational level, good communication and listening skills are crucial. They make up some of the most critical skills that every exceptional tutor must-have.
Knowing when and how to communicate influences the quality of your teaching, it also affects how your students learn. Poor communication and listening skills can result in poor student performance, leading to failure as a tutor.
Do you want to become a science tutor? Follow these steps.
Ultimately, poor student performance reflects your inadequacy as a biology tutor and affects your ratings (on online platforms), reviews, and recommendations for future jobs.
Flexibility and versatility
Flexibility and versatility are vital qualities of outstanding tutors. As a biology tutor, you may be responsible for teaching students from unique cultural and educational backgrounds.
This implies that their learning abilities, personalities, and educational needs will vary greatly. Your ability to identify your student's academic needs, learning pace, and styles make you stand out.
Identifying these needs and creating effective strategies and methods that facilitate learning for every student is essential. Moreover, it promotes students' success and your success as a teacher.
Your students' success - the majority, in biology largely reflects your efforts and efficiency as a biology tutor. This, in turn, makes you a go-to tutor for biology tutoring jobs.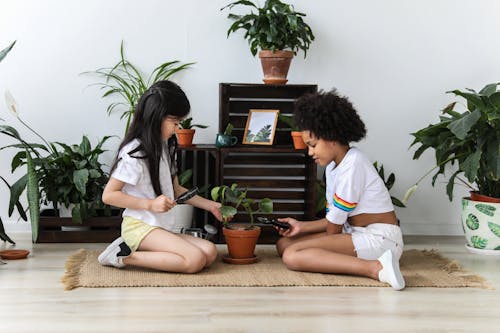 Goal setting and strategic planning
This may seem like a popularly adopted and practiced skill, but it is not. Very few out of the numerous biology teachers take time to set goals at the beginning of their lessons.
Effective goal setting and strategic planning are skills that you must develop to become a sought-after biology tutor. Whether you tutor one student, a small group, or an entire class, setting goals and making plans helps you achieve results faster.
With these skills, you can assess your student's progress and identify teaching or learning challenges. This allows you to make improvements and direct efforts in the right direction to enhance your success and that of your student.
Remember, the success of one student is a great achievement for you as a tutor.
Continuous learning, acting as a role model, seeking feedback, patience, conflict resolution, and passion are some other qualities and skills that make you an exceptional biology tutor. Developing these skills and specializing in a subfield in biology are the first steps to becoming a sought-after biology tutor.
How to Market Yourself as a Top-Class Biology Tutor
After rigorously working on yourself and becoming an exceptional tutor, how do you market yourself in a way that depicts your worth and pay?
Marketing is one the most challenging aspects of business, regardless of what it is - teaching inclusive. It can either influence success positively or negatively.
Poorly marketing your skills reduces your chances of standing out, negatively influences your pay rates, and limits your opportunities.
Learning how to market and the right platforms to market yourself on is essential. Some practical ways to market yourself as a top-class biology tutor include:
Word of Mouth
Whether you are just starting out or not, word of mouth is an effective way to market yourself. Telling friends, family, and colleagues about your tutoring business, teaching skills, and achievements sets you off for success.
Taking private biology lessons in your local area is also a way to market yourself through word of mouth. When you apply your skills during private tutoring and help your students meet their expectations and achieve set goals, you have succeeded in selling yourself as an outstanding biology tutor.
In addition, the results achieved can attract attention and open you to great teaching job opportunities.
Online tutoring platforms
Technology has evolved to influence all business sectors, and the educational sector is not left out. Therefore, the internet is an instrumental tool for marketing yourself as an outstanding biology tutor.
Many online tutoring platforms were established to make the tutoring business easier for tutors. A good example is Superprof. To market yourself as a top-class biology tutor, you can register as a biology tutor with online tutoring platforms like Superprof, which showcase your experience, qualifications, and skills.
However, this alone is not adequate to achieve your goal. Teaching students - online or offline, helping them achieve their academic goals, and getting feedback, positive reviews, and recommendations on your profile is an excellent marketing strategy.
Social media platforms
Registering on social media platforms such as LinkedIn, Facebook, and Instagram is also a great marketing strategy.
Through these platforms, you can share your teaching experiences, qualifications, skills, and achievements with your target audience. You can also connect with potential students, take them on biology lessons - online or offline, one-on-one or in groups and post reviews after achieving the desired results.
Some other effective ways to market yourself as an exceptional biology tutor include business cards, posters, local celebrity endorsements, developing courses, and creating websites. See how to sell yourself as a chemistry tutor.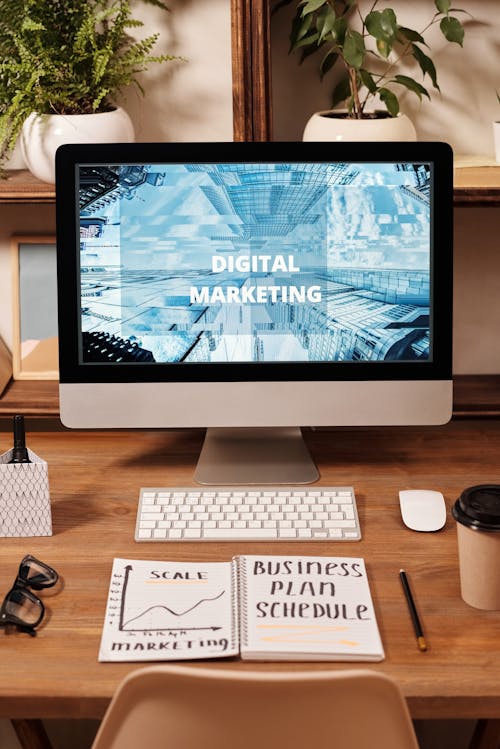 How to Succeed as a Private Biology Tutor
Working as a private biology tutor has a lot of advantages. You can both work full-time or part-time and decide your tutoring rates. You can also choose the type and number of students you want to tutor, fix tutoring schedules based on your daily routine, and on what platforms to work.
Ultimately, you sign up to be your own boss. Find out how to teach physics like a pro.
However, like every other job, tutoring isn't a walk in the park. To become a successful biology tutor, you must develop an effective work strategy. Some strategic ways to achieve success as a private biology tutor include:
Understanding your students' expectations
After connecting with students and establishing a working agreement, it is crucial to understand and evaluate their expectations.
What do they need private biology tuition for? Is it to understand biology better and improve performance? Or to get some professional help with homework or projects? Or to prepare for an exam?
Understanding and evaluating their expectations can help you plan and work with your student(s) to achieve the desired results. This, in turn, will help you promote your business as a private biology tutor by word of mouth.
Customize your teaching methods based on student needs
Almost every tutor is oblivious to the differences in learning styles and educational needs of their students, and as a result, they use the same approach to teach every student.
To succeed and stand out as a private tutor, you must identify each student's learning pace, style, and educational needs and customize your teaching style to meet these needs. For example, it could be an explanatory, demonstrative, or creative learning style. This allows you to achieve success faster.
Stay up-to-date
Staying updated with biology and education-related information, standards, and trends helps you stay at the top of your game.
You can achieve this by building a professional network of private biology tutors and teachers. You can also follow up trends on educational websites and blogs.
Good pricing strategies
Good pricing strategies attract more students and increase your teaching opportunities. Being creative with your pricing strategies, offering standard and affordable pricing deals is an excellent way to succeed as a private tutor.
On Superprof, you can offer discounts for first-time students, free first lessons, and other creative pricing deals.
To begin your journey as a private biology tutor, you can register with Superprof right away. On Superprof, we connect you with potential students and make your journey as a private biology tutor easier!
Need teacher?