Are you in grade 9 and learning to speak French? You should aim to understand the right speaking skills to communicate effectively in French. The importance of knowing how to communicate effectively in French spans beyond the school environment, and could open doors to life-changing opportunities in the future.
Here are some of the things grade 9 students need to know to develop their speaking skills in French:
The best French tutors available
1st lesson is free!
1st lesson is free!
1st lesson is free!
1st lesson is free!
1st lesson is free!
1st lesson is free!
1st lesson is free!
1st lesson is free!
1st lesson is free!
1st lesson is free!
1st lesson is free!
1st lesson is free!
1st lesson is free!
1st lesson is free!
1st lesson is free!
1st lesson is free!
The Knowledge of Basic French Grammar
Most students are intimidated by the complexities of the French grammar. It often happens that most students know the basic rules of grammar very well, perform the exercises perfectly but are unable to communicate. See how to develop reading and writing skills in French.
However, communicating well requires basic knowledge of French grammar. It is impossible to dissociate grammar and communication.
Let's take the example of an error often encountered during French lessons for beginners: I have finished (meaning that you have completed an action) says anything else that I am done (meaning in colloquial French that you are dead, or losing). You can't communicate without mastering grammar.
Here are some basic grammar knowledge for beginner students in French.
Words, in French, are classified into different categories (verbs - nouns - pronouns - adjectives, etc.). To know the category of a word is to be able to say its "nature".
Ex: "The children are playing in their room." Children and rooms = are names, play = is a verb.
Note: we can give the nature of any word taken individually. However, some words, like y - en - there, etc., may belong to different groups.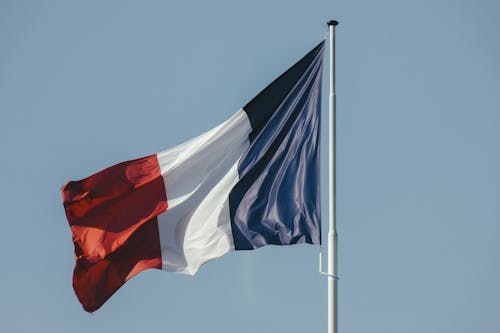 Each word in a sentence has a specific role. This role is called the "function."
Let's go back to our sentence: "The children are playing in their room. "
Children: this group performs the action expressed by the verb "to play", so the function is "subject of the verb to play".
In their room: this group indicates where the action is taking place, its function is, therefore "circumstantial complement of the place of the verb to play".
Knowing the nature of a word and its function makes it possible to apply the rules of grammar, conjugation, or syntax. Indeed, if you are told for example "the verb agrees with its subject" and you do not know what a subject is or what a verb is, you will not be able to write correctly.
What Should I Know in French Lessons for Beginners?
French students must be familiar with these concepts, as it'd enhance their knowledge of basic French.
Personal pronouns
This type of pronouns varies according to the person (s) or things to which they refer; it also changes according to the role they play in the sentence.
Verbs, tenses, and prepositions
Some basic verbs are very useful for formulating simple sentences, such as the verbs "to be" and to have, the verbs in -ER , the pronominal verbs, the verbs to go, come and do, the verbs in -IR, and some verbs of the 3rd group.
To communicate easily in French, to approach someone, to get information, to express needs politely; it is useful to approach the conditional of politeness.
Students should know that it's also important for French speakers to express themselves in the past tense and to know first of all the past tense which is used to recount events, past actions.
It is important from the beginner level to distinguish between verbs with direct or indirect construction and to discover the prepositions usually associated with these verbs.
The arrangement of words in a sentence 
The arrangement of words in the sentence is also a basic knowledge of French grammar to be discovered in beginner French lessons. This point is approached when learning different concepts such as:
The negotiation
Determinants and names
Nouns and qualifying adjectives
The most common adverbs
Interrogative sentences

Arranging words haphazardly in a French sentences will lead to incorrect meanings. Source: Pexels
The logical articulation of the discourse
It is important to consider the notion of speech and enunciation in French grammar, and to allow students to gradually develop complex sentences allowing them to express an intention, an explanation, an argument, or a comparison.
For this, studying French lessons for beginners of some of the most common conjunctions is necessary, such as the connectors of cause (eg because,… ), of consequence (eg: therefore, that's why… ), of opposition (eg: but, on the other hand… ), or comparison (examples: more / also / less… than/like…)
Do you know that basic knowledge for beginner French students is closely linked to communicative skills?
Today there are many methods developed by French teachers in schools to tackle them, and lots of fun activities that make the lessons lively and fun. Grade 9 students can easily adapt to basic methods aimed at improving their French-speaking skills.
How Can I Improve My French Speaking Skills?
Learning French at grade 9 doesn't mean you already understand the basics of the language. Here are some tips for improving your ability to speak and communicate in the French language:
Learn the basic rules of pronunciation 
French pronunciation may seem like a demanding task at the onset. The language has sounds that are not present in other languages. Furthermore, it is full of intricacies such as multiple sounds for the same letter and numerous exceptions to all the rules. It is, therefore, necessary to improve indifference-speaking pronunciation.
Here is an overview of the general pronunciation rules to help you with your study:
One of the most peculiar characteristics is that all the vowels in a word must be pronounced, while other languages ​​tendon has" particular sounds, as in the English word "comfortable".
Part of the French charm is in the accent. Unlike English, where the accent can fall on any syllable, in French it is always in the last pronounced syllable. Final consonants are usually silent, except "c", "f", and "l".
If one word ends with a consonant and the next begins with a vowel or a silent "h", the consonant joins the sound of the vowel.
French has nasal sounds. They are indicated by vowel + "n" or "m", where the vowel becomes nasal and consonants are not pronounced.
Find a learning partner
Find a French person who wants to learn your language and speak French and English alternately. Both parties will benefit. If your partner or friend is also learning French, why not talk to each other in French?
Don't be afraid to make mistakes 
Don't be afraid to make mistakes on your journey to improve your French-speaking skills. Everyone makes mistakes at one point or the other, what's important is the courage to move on after the mistakes.
Many make little or no progress because they do not dare to speak, for fear of not getting it right. You don't have to be afraid, your counterpart will be happy to correct you and explain your mistake to you so that you have learned something again.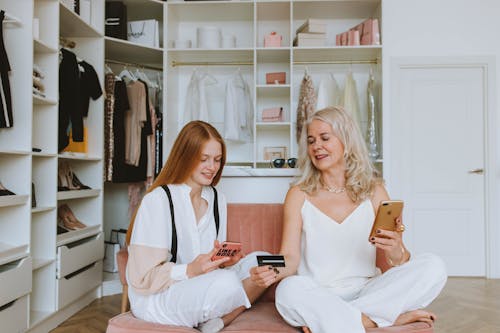 Memorize basic French vocabulary
Make a list of simple and common words. That way, it will be easier for you to learn tons of French vocabulary that, in the worst case, you will quickly forget. These words should be repeated regularly as you learn French.
Your list of French vocabulary words might include the following phrases:
Bon jour! (bon-jur) - Good morning!
Bon soir! (boN-suar!) - Good evening!
Au revoir! (or-uar!) - Goodbye!
S'il vous plaît (sil vuh pleh.) - Please.
Je vous en prie. (je vuh-seN prii.) - You're welcome!
(wed-yes) - Thank you.
Pardon / Excusez-moi. (par-doN / ex-kiu-se-muah.) - Excuse me.
Learn to speak French through films and audio
Another method that can make learning French easier and more entertaining for grade 9 students is by watching comic films and educational films in the French language.
Alternatively, you can watch French movies with subtitles in the English language. You can also use audio content to improve your French-speaking skills.
Read books written in French
Another way students can improve their French-speaking skills is to read books in French. You can also read books specifically meant for learners of the French Language.
Useful Questions for Learning Basic French
Est-ce que vous parlez anglais? (es-ke vu pahr-le aN-gle?) - Do you speak/do you speak English?
Comment allez-vous? (koh-mahN-tah-le-vuh?) - How are you / are you?
Comment vous appelez-vous? (koh-mahN vu-sa-pley-vuh?) - What's your name / your name?
Quelle heure est-il? (kehl ohr eh-til?) - What time is it?
Où est-ce que je peux trouver ..? (uh ehs-ke je poh truh-ve….?) - Where can I find…?
Are you trying to become fluent in French? You don't have to live in a French speaking region like Montreal to hasten your learning speed. The best way to improve your French speaking skills is by speaking it regularly as you learn by hiring a French tutor on Superprof. Speak French when you can and practice all other skills (reading, listening, and writing).
Thanks to Superprof for providing a platform for learning the French language in grade 9.
 See tips for excelling in grade 9 French.
The platform that connects tutors and students