It's a good thing to learn French in Canada. It's even better to develop your knowledge of the language as a kid. In this part of the world, those with bilingual skills usually have more opportunities than monolinguals.
Everyone speaks highly of bilingual workers. These people train themselves to learn a new language, which of course, has a complex learning process. With English and French being the official languages in Canada, becoming fluent bilingual is a huge milestone. Not everyone gets it.
As parents, we do well by helping our children learn French. But what methods can we apply? Is French learning best for your kids in Canada? Let's find out.
See the perfect age to begin teaching your child French.
The best French tutors available
1st lesson is free!
1st lesson is free!
1st lesson is free!
1st lesson is free!
1st lesson is free!
1st lesson is free!
1st lesson is free!
1st lesson is free!
1st lesson is free!
1st lesson is free!
1st lesson is free!
1st lesson is free!
1st lesson is free!
1st lesson is free!
1st lesson is free!
1st lesson is free!
Is Learning French Best for Your Child in Canada?
In Canada, bilingual employees are eligible for an $800 stipend called the bilingualism bonus. Those who speak two different languages not only get this kind of benefit but also derive pleasure in keeping a high reputation.
Learning French as a kid is of greater advantage. Children possess more retentive memory. Hence, they are more likely to learn a new language faster than older adults.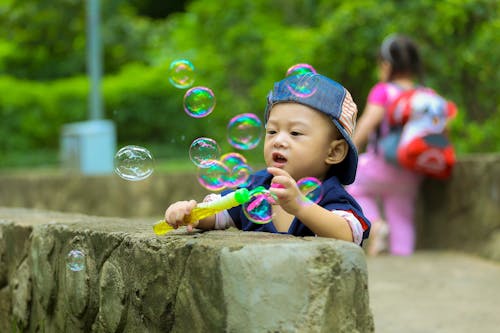 Good thing you have decided to build your kids' French skills. Enrolling your child in a French learning program is a wise decision, but your role doesn't end there. You must help your kids become fluent as they speak.
Becoming bilingual in Canada opens the door to many opportunities, more than you can ever imagine. The following are reasons why it's one of the best places to learn French as a second language:
It is an official language
French is a top-choice language spoken by many in Canada—talk of the United Nations and Civil Service. Statistics show that it is the mother tongue of about 7.2 million (21%) people living in Canada. This language is of high importance to the leadership, state bodies, and societies. Many see it as the language of love.
Quebec is predominantly a French-speaking province, and you'll still find French communities in other provinces. Being the official language in this country, it creates an opportunity for anyone willing to adopt it as a second language.
It is a language of love
French culture teaches love, and its impact has always been of great potential in the Canadian sector. Parents help their kids with moral support as they grow up through French learning. 
Look around you— French immersion programs centers are built by public and private bodies. Most programs provide basic resources (adverts, banners, handouts) in French. Your kids can learn this language merely by socializing with other French-speaking students.
How Long Does it Take for Kids to Master French?
Questions will come up with the decision to help your child master French. Planning eases the learning process. For this reason, parents seek to know how long it would take a random boy/girl to learn French.
There is no precision to this inquiry. For many reasons, you can't exactly tell how long it takes to master French as a kid.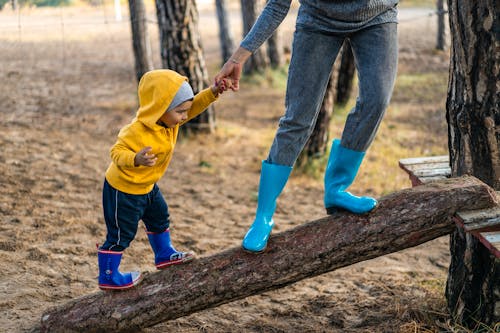 The Foreign Language Institute (FSI), responsible for introducing language learning to the US government, coupled some English-native speakers to learn different languages. These students fall into six different categories, depending on their closeness to English. French emerged as the easiest to learn because most of its context are derived from English. See the full list here.
As stated by the FSI, it would take about 23-24 weeks for an English native speaker to become fluent in French. However, keep in mind that we can't always dwell on this report. The learning process is quite different for every child.
Bilinguals can easily pick up a third language and master its vocabulary faster than someone who's never learned a new language. Human capabilities also vary. While some seem to be quick at grasping information, others progress slowly. 
Teaching French as a second language requires a smart approach. If you must raise your fluency level, you need to love it. Without passion, it'd be more difficult to count a step forward. Helping kids develop their love for French culture helps to build interest in kids.
Why Do Parents Consider French Learning for Their Kids?
Language is a powerful resource for effective communication. Learning a new tongue holds enormous benefits that stick with you for life. Being one of the easiest to learn for Anglophones, parents consider it the first choice for their kids, especially in Canada.
Children get immersed in a language learning program as early as possible, some in Kindergarten. What could be the reason? Why do parents see French learning as a toolset for success?
With this language gaining more likes by daylight, it is safe to consider it an asset. Here are some reasons for this claim:
Children learn faster than most adults
Kids are more likely to learn faster than adults. Like playing an instrument, language learning is beneficial for adults. However, kids learn faster. French learning for kids is far more effective. Their brains are still fresh with a retentive memory. It pays best to learn French as a kid. 
French learning comes with lots of opportunities
Canada recognizes the value of bilinguals across the country, not to mention those fluent in French and English. Your kids are eligible for bilingual jobs when they grow up. Even so, they can opt for French or English-only positions.
By helping your kids communicate fluently with French, you're creating a clearer career path for them. They have lots of career options to choose from, and they are valuable in every sector.
What Are Some Tips to Help Your Kids Learn French in Canada?
Before anything, what is your objective? Do you want to help your kids with French assignments? Or perhaps, you want to help them learn naturally; all you need is to make the right approach. 
Yes, Canada has many French learning programs, but picking a choice of institution may seem overwhelming. And even when you find one, your kids may need extra help. The following are tips to help master this language:
Make learning fun
Ease the learning process. Eradicate all sorts of difficulties and take one step at a time. Help your kids develop a friendly learning environment and apply fun ways of teaching. Introduce topics and vocabulary for the next class to create excitement. And most importantly, teach your kids how to introduce themselves boldly.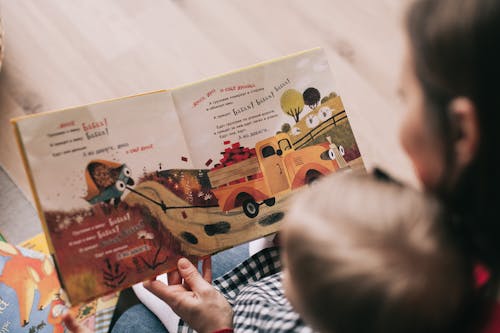 Teach the basics
You might want to start from the simple aspect before delving into difficult ones. Kids should learn basic French words, numbers, and spellings before advancing to grammar and comprehension. Thanks to the internet, it has lots of exciting learning schemes, games, and quizzes. 
Parents can also have their kids sing along to a French ABC song or count the number of items in the house.
Apply real-life situations
Use real-life events to build your child's vocabulary. Kids develop an interest in expressing their linguistics skills through life events. You can choose to watch Top Chef France on Netflix with your child to improve your cooking vocabulary.
There are numerous French shows for cooking, travelling wherever your interest lies, set your timer for a French show and be willing to learn from it. 
Learn with your kids
The experience is much better when you learn with your kids. Make them see the student in you. Most of all, create a comfortable learning space. One way to do that is to learn with your child. Don't just leave them to learn on their own. Engage in interactions using French. More importantly, practice with them regularly.
Get French-reading books for kids
Reading has always been effective for vocabulary building. It works like magic. Stop by the bookstore to buy a series of French-reading novels for your child. Be selective when it comes to picking the right choice. Help your kids build their vocabulary with entertaining books for learning and ensure you follow up with test questions.
Invest in French resources and workbook
Educational resources are highly necessary for effective learning. If you must enroll your child for French learning, seek learning resources and workbooks.
A good workbook often includes core subject areas (math, French language, social studies, and science). By doing this, you're not only helping your child to advance academically; you're also building their vocabulary in different niches.
Your child may feel timid about asking for helpful resources from their school tutor, especially if the learning space is stuffy and inconvenient. See it as a responsibility to seek recommendations from highly experienced personas. More importantly, ensure they get access to all necessary resources.
Hire a Private Tutor
Yes, you've got tons of responsibilities, and sitting your kids down to learn French may not always work out for you. But you can prepare for times like this. All you need to do is organize private tutoring for your child, so while you're away or at the office, the learning continues.
Superprof is an educational platform with multiple bilingual tutors who have helped thousands of students attain success. 
Learn with Superprof. Our bilingual tutors apply effective teaching patterns for fast learning alongside helpful resources. With all our tutors' past accomplishments, settling with a tutor may seem overwhelming. Our customer representatives are willing to guide you through the process.
The platform that connects tutors and students