The number of Arabic speakers in the world is gradually closing in on the half a billion mark, with Canada supplying north of a million of that tally. The number of Arabic speakers in Canada might look like a pretty dismal contribution to the world's total pool. Still, when you consider that Canada isn't an indigenous Arabic language state, you'd realize how substantial that half a million number is. There's no doubt that this number will increase as the years go by. But fortunately, the Arabic language doesn't need to get to where English or Mandarin is before it starts having an impact. It's got an impact in its own right by being the fifth most spoken language in the world. Hence, studying Arabic, even as someone staying in Canada, is not without rhyme or reason. There are lots of opportunities you unlock by learning Arabic. If you're interested in taking Arabic language lessons, there are a few tips to keep you going in the right direction.
The best Arabic tutors available
1st lesson is free!
1st lesson is free!
1st lesson is free!
1st lesson is free!
1st lesson is free!
1st lesson is free!
1st lesson is free!
1st lesson is free!
1st lesson is free!
1st lesson is free!
1st lesson is free!
1st lesson is free!
1st lesson is free!
1st lesson is free!
1st lesson is free!
1st lesson is free!
How to Get a Degree in Arabic
Getting a degree in the Arabic language isn't the highest academic qualification obtainable in the field. That would be a professorship. But if you want to get there, you'd have to go to a university, study Arabic, and obtain a bachelor's degree. But you might not want to chase any of the more advanced qualifications of Arabic academia. You may want to stick to teaching in a high school or maybe get critical appointments in the government as an interpreter, translator, or public relations officer; in essence, a degree sets you up to access the vast opportunities open to Arabic- speakers. It's a higher qualification than others and will give you an edge wherever you find yourself.
You can also be influential in Arabic-speaking countries or, if you want, strike a more private path by being an Arabic tutor.
To get a degree in Arabic, you need to have a high school diploma or an A-Level. Some universities accept AS-Levels, but these requirements are special ones you need to find out for yourself on their websites.
Some universities offer the Arabic language as a major course, while for others, it's a minor –a language option in another module. If you intend to obtain a degree in Arabic, you should send your applications to universities that offer them as a major course.
It's also worth noting that an Arabic language course in the university may likely include courses on the Arabic culture to help the course meet the credit load requirement. But none of the additional modules are unnecessary because of the link between culture and language. In a way, the university is structuring the course to give you a more advanced experience in learning Arabic.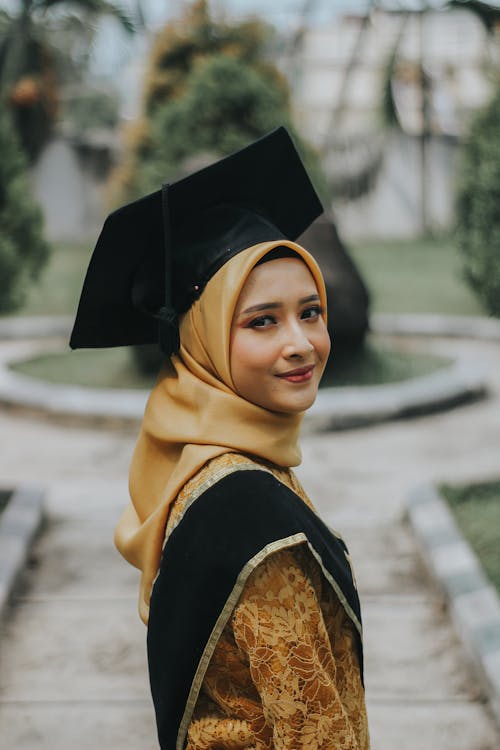 The mode for sending your applications to universities can be varied, depending on the region or province you're in. You can apply through the OUAC (Ontario Universities Application Center) or send an application directly to the Registrar's office.
Just be aware of the requirements stipulated by the universities in their respective provinces before applying. If your high school diploma or A-Level is excellent, there's no reason the university wouldn't accept you for a chance at a degree in Arabic.
How to Get an A-Level in Arabic
If a degree in Arabic is the best starter qualification you can get in learning Arabic, then an A-Level in Arabic is second best. An A-Level in Arabic is good enough to get you to just the right places. You can still be an Arabic tutor, interpreter, translator, etc.
The A-Level asserts your professionalism in Arabic to a certain degree. Think of it as a mini-take on the university's bachelor's degree. If you're in a school that teaches Arabic, you can enroll for your A-Level immediately. But if your school doesn't teach Arabic as is more often in Canada, you can acquire the services of an Arabic tutor or take Arabic language lessons in a language center. It only means that you'd register for your A-Level exams as an external candidate. That doesn't take the quality off the process, not one bit.
An A-Level in Arabic would involve two years: the first year dubbed the AS-Level, another qualification on its own, and the second year, where you get the A-Level.
You offer four subjects starting from the first year, then move to three in the subsequent year. The AS-Level is a pretty good qualification and is acceptable in specific niches. The A-Level is an advanced level of the AS-Level and will give you a bit more consideration than others. For instance, the A-Level seems to be the staple requirement for admission to the university.
Therefore, if you intend to study Arabic in university, an AS-Level won't cut it.
Thanks to the internet, it's easier to find Arabic tutors now than before. So, if finding an avenue to learn Arabic proves difficult, you can go on the internet and find Arabic tutors. But you don't just give in to anybody that says they're Arabic tutors. It would be best if you vetted their qualifications and professionalism to ensure you get the best Arabic lessons.
Most platforms would allow for the qualification of its tutors to be accessible by visitors. And some would even go as far as allowing you to chat with your prospective tutors before you engage their services. The knowledge of Arabic is all you need to go into your A-Level exams. Not going through school isn't a guarantee for failure or success. Your effort to learn is.
You may encounter a few hitches in learning Arabic, primarily because of its difference from other languages. But your determination to learn and the efforts of an experienced teacher will make learning much easier.
Careers in Arabic
Thanks to Arabic's growing standing in the world and Canada in particular, new opportunities are springing up for the Arabic speaker where there were none. With a bachelor's degree, A-Level, or AS-Level, the Arabic speaker can hope to get lucrative jobs in almost any niche based on their knowledge of and qualification in the Arabic language. See more job opportunities for Arabic speakers.
With any of the qualifications listed above, you could work in any Arabic job in Canada or Arabic-speaking countries if there's a need for you to go out there. Here are some of the Arabic jobs open to people who studied Arabic:
Arabic speakers account for close to a million of Canada's thirty-eight million people. They may not be as proliferated as English or French or constitute the most spoken immigrant language, but the Arabic community is part of the larger Canadian community. And that can't be ignored. The differences in languages can be a barrier to effective communication. And translation is often needed to initiate interaction across the language barrier.
Interpretation is to oral communication what translation is to written texts. In other words, translation requires turning texts written in Arabic to English and vice versa, while interpretation deals with oral communication.
As a growing language, Arabic still doesn't have enough teachers in Canada. As more interest in the language grows, there's a need for more teachers in schools and language centers. If you've got an aptitude for teaching, then studying Arabic will afford you the ability and opportunity to teach Arabic lessons.
        Language Consultant/Specialist:
Your knowledge of the Arabic language and its culture could allow you to function as a language consultant or specialist for the government and companies looking to interact with the Arab community.
Information is vital to everyone, regardless of the language it comes in. A place like Canada, with its language diversity, would need to be diverse in its press to make information accessible to all its citizens.
Canada's tourism and travel can be a lucrative sector to work in as an Arabic speaker. You can make the experience of Arab tourists and visitors a wonderful one by helping them interact cohesively.
Studying Arabic at School
It's impossible to avoid the issue of Arabic's dialectal variants. The dialects are so different that someone in Egypt may not understand what one in Syria is saying. This distinctive variation could pose a hitch when it comes to studying Arabic at school. However, standard Arabic serves as a meeting point for all the variants. It's a variant that's easily relatable, especially to non-native speakers who want to learn Arabic.
It's no longer news that languages are easier to learn at the early stages of child development. In this case, that would be the elementary school. However, in Canada, the chances of finding an Arabic teacher in elementary school is way lower than it is in high school. In other words, studying Arabic in school starts from high school and proceeds to move into the university.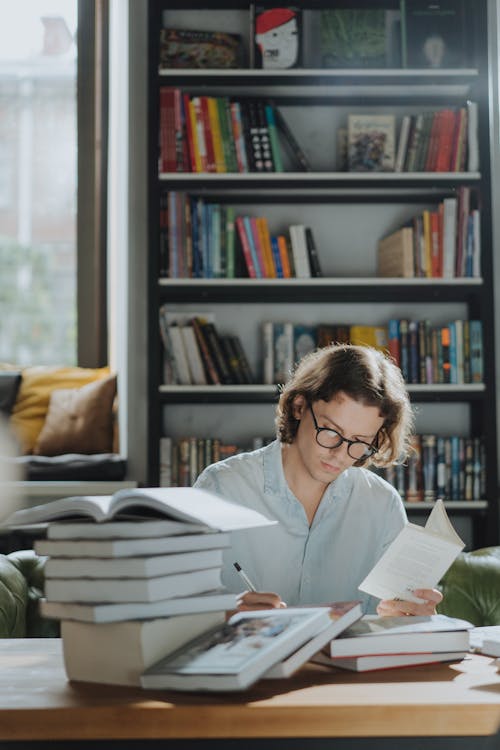 Regardless of the paucity of Arabic teachers at school, it's possible to gain your education from private Arabic tutors, at least until getting Arabic lessons in school becomes possible. You can also get Arabic lessons from Arabic language schools.
Thankfully, participation in A-Level and GCSE examinations in Arabic aren't measured by how you gained your knowledge of the Arabic language. It could be through formal learning or outside the school environment. What matters is that you learn the Arabic language to get the qualification you need and fulfill your dreams.
The platform that connects tutors and students