Leadership skills could transform a person's career life in ways they never imagined. Not everyone is born with these traits. But if you were born without them, it is not the end of the journey. You can still develop these skills within a short while and apply its principles in your life, then watch the dramatic changes it brings and the many ways you could positively impact the lives of people around you.
To be an effective leader, there are some skills set you should possess. These skills will spur you to behave like a leader and indeed affect the lives of others positively. As a leader, you must be willing to constantly challenge yourself and be willing to cross your limitations.
But how can you identify these core leadership skills for you to learn them? There are no hard and fast rules to it. In this post, Superprof has unveiled the top leadership skills you should know. By identifying them, you will know the right skills set to add to your arsenal and plan how to develop them as you prepare for this beautiful journey.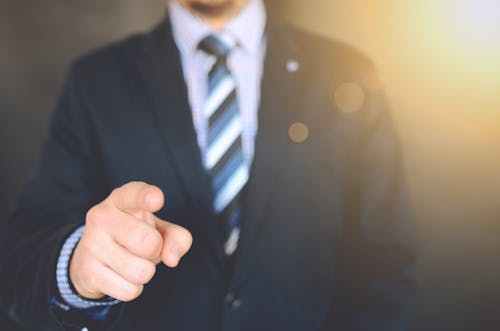 The best Personal development tutors available
1st lesson is free!
1st lesson is free!
1st lesson is free!
1st lesson is free!
1st lesson is free!
1st lesson is free!
1st lesson is free!
1st lesson is free!
1st lesson is free!
1st lesson is free!
1st lesson is free!
1st lesson is free!
1st lesson is free!
1st lesson is free!
1st lesson is free!
1st lesson is free!
Leaders Take Initiative
Do you only accept tasks that you can do satisfactorily? What about the ones you aren't so good at? As an aspiring leader, you should sometimes take the initiative. Accept tasks that are beyond your scope of knowledge. Challenge yourself with complex projects, get out of your comfort zone and achieve more than you ever imagined. Remember, the more difficult tasks you take, the more competent you will become.
In the workplace, if you always strive to improve on yourself and learn more, with time, you could find yourself taking on leadership roles gradually. And when you eventually reach out for a leadership position in your organisations, others can easily vouch for you because they have seen you countless times assume leadership roles and executing projects successfully.
Learn more about becoming a great leader.
At work, do you always take the initiative? If yes, it will be easy to build a track record and a portfolio of completed projects you could add to your resume or showcase during the next board meeting.
Critical Thinking
Critical thinking skills are a necessity if you want to land high paying jobs anywhere. Many organizations would like to know how you can use your creative mind to create possible solutions to problems and even forecast future crisis, then draft plans on the best ways to avert them.
Leaders are expected to use their critical thinking skills to help the company 'think their way out of problems.'  They can easily identify opportunities and take advantage of them on behalf of the company. In order words, they are proactive. They don't wait for life to happen to them. They don't wait for changes to occur before figuring out the best way to handle it. They are experts at identifying upcoming changes, seizing opportunities and growing the business revenue multiple times each year.
Leaders Motivate Others
This is yet another important skill necessary for effective leadership. If you want to become a leader, you have to learn how to influence others to take certain actions. As a leader, you should know how to motivate and inspire your team when you notice that they are gradually drifting away from the focus and losing the vision.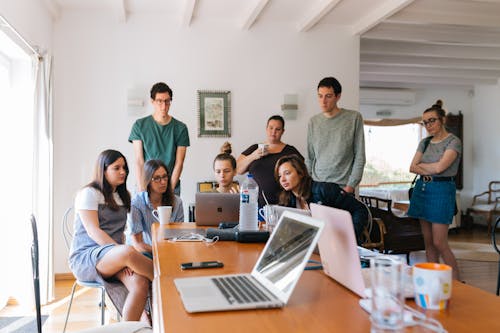 If you cannot inspire your team to continue despite the odds, then you cannot manage people because leadership is all about motivating and inspiring others to do more than they are willing to do at any time. You should be able to empower people with your actions and words. If you are the head of a team, you should know how to support others to become more productive, create enticing rewards for hitting benchmarks and listen effectively to your team members.
A unique way to motivate your team is to create a positive working environment for them. Great leaders acknowledge and anticipate the psychological needs of others and create an environment that encourages them to grow.
See the resources you need to ace your leadership skills.
Studies have shown that employees are easily motivated when they feel appreciated for their efforts or see that their needs are highly considered by senior management.
The best Personal development tutors available
1st lesson is free!
1st lesson is free!
1st lesson is free!
1st lesson is free!
1st lesson is free!
1st lesson is free!
1st lesson is free!
1st lesson is free!
1st lesson is free!
1st lesson is free!
1st lesson is free!
1st lesson is free!
1st lesson is free!
1st lesson is free!
1st lesson is free!
1st lesson is free!
Effective Communication
Communication and leadership are duos. In other words, they are inseparable. Therefore, you must master the art of effective communication if you want to excel as a great leader.
Leaders interact with people regularly. So they are expected to lead effectively by communicating in a manner that encourages feedback and selflessness. According to a survey by Smarp, 91% of employees think their managers are not great communicators. And what happens when a subordinate or an employee sees you as inefficient in communication skills?
They may no longer listen to you, and when they do, they may not implement all you said.
They may misunderstand your message intent and do the wrong thing.
They may look for better ways to understand your messages by seeking the opinion of other employees.
They may start to render eye service.
Leaders usually manage a team, and they communicate regularly using different methods and approaches. Irrespective of the size of your team, your communication approach matter, and it could contribute immensely to the growth of your business.
Many leaders find it difficult to accept that they are not always right. When you accept that you do not always make the best decisions and occasionally seek input from team members, you will gradually build a vibrant team where the members have incredible creative thinking skills.
Effective communication is not just all about speaking, but it's about listening too. Are you patient enough to listen to others during a conversation without interrupting?
Delegate Tactfully
No matter how skillful you are in the realm of leadership, at a time, you will realize it is best to delegate certain tasks to competent team members and trust them enough to do it satisfactorily. As you climb the leadership ladder and assume more roles, you will realize that delegation is key to achieving more as a leader.
With effective delegating skills, you will have more time to focus on important goals and objectives and plan better strategies for achieving them. Remember, you are still responsible for the tasks in the end. That is why it is good to assign tasks to competent team members and oversee their activities regularly to ensure compliance with standards and rules are not left behind.
Successful leaders are leaders that know how to delegate without feeling cheated. If you could master this skill, you will discover many ways to achieve more, even with less time.
Leaders Discipline Themselves to Execute a Goal
If you want to accomplish a goal, you need to discipline yourself to make it work. Without discipline, you could plan all the strategies in the world and watch them fail before your eyes. Self-determination is necessary to commence a project, but you need the discipline to make it work and see it through its final stages.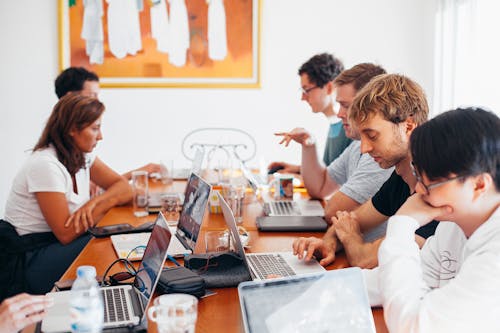 Also, you need to train your team to learn self-discipline just like you did. When all team members practice self-discipline, projects will be easily executed without hindrances, and goals will be reached on time as well.
Leaders Embrace Constant Learning
Do you know that continuous learning and leadership go hand in hand? Effective leaders understand that the only constant thing in the world is change. That is why they learn continually so that they are not left behind.
Also, human behavior change easily. An employee who was inspiring the team last month and helping the company make more money could easily drift away, and all of a sudden, he could barely meet his target for the month.
It takes a trained leader who understands human behavior to observe the changes fast enough before they begin to dwindle the business's revenue.  A leader who is open to learning will never lack ideas on the best ways to tackle a problem within his organizations and anticipate future changes that could bring drastic changes to business operations.
Emotional Intelligence is Necessary for Direction
Taking on leadership roles is not all about leading a team by giving directions. First of all, you need to understand the human relationship and know how they connect to make things work for the leader. Emotionally intelligent people know how to discern the thought of others and use their words or actions to affect the decision of other positively. Emotional intelligence is like a 'mother' skill that comprises of different sub-skills. These skills include empathy, effective communication, and support.
If you possess emotional intelligent skill, you are already on the path of becoming an effective leader soon.
Throughout our lives, we have heard of great leaders that left their footprints in the sand of time. These were able to impact their generation during their time. You too can impact your generation and live a legendary life by taking steps now to learn the skills needed for leadership. After mastering these skills, you can be confident that you are a leader.
See everything you should know about leadership.
The platform that connects tutors and students