If you like board games, you will love chess - one of the most popular board games worldwide and one of the oldest. Chess is an intellectual game that is suitable for all ages. It doesn't matter how old or young you are; you can learn and enjoy chess. It is a highly competitive and complex two-person board game involving continuous planning, strategizing, and tactics.
As opposed to other board games and sports, playing chess requires a basic understanding of its rules, tricks, patterns, and tactics. Given its numerous complex patterns, openings, and tactics, it can be challenging to learn and master.
However, chess players tend to get a better grasp of it with time and constant practice. Because of its spontaneity, you can hardly find two similar games. That is why this game is quite tricky for a lot of people to master. 
Unlike years ago, chess no longer requires physical contact to be played, taught, or learned. Chess can now be played and learned virtually too. For this reason, there are several platforms currently available for learning and playing chess.
Chess tutors now create and take online chess courses in Canada to enable flexibility and convenience. Students can learn from the comfort of their homes and fix lessons with their tutors based on their schedule.
At Superprof, we understand that flexibility and convenience are the rules of the day, and so, we have made provisions for online chess tutors. Whether you are a newbie to chess or want to step up your chess skills, there's a chess tutor on Superprof who can teach you how to capture that King. You can either connect with chess tutors in your area at Winnipeg or take online chess lessons with any tutor of your choice.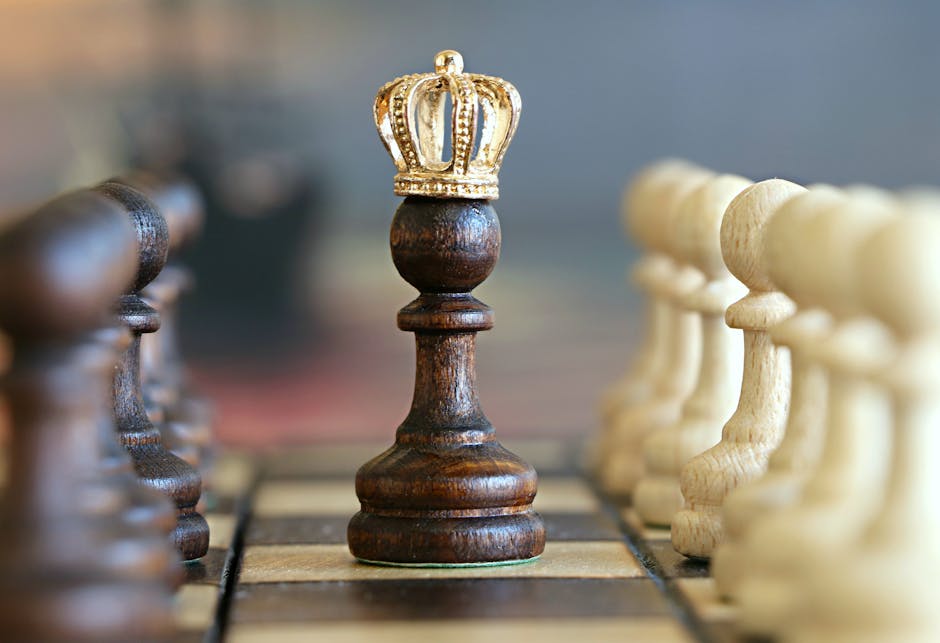 The best Chess tutors available
1st lesson is free!
1st lesson is free!
1st lesson is free!
1st lesson is free!
1st lesson is free!
1st lesson is free!
1st lesson is free!
1st lesson is free!
1st lesson is free!
1st lesson is free!
1st lesson is free!
1st lesson is free!
1st lesson is free!
1st lesson is free!
1st lesson is free!
1st lesson is free!
A Brief History of Chess
The game of chess dates back many centuries. It can be traced back to the 1500s, when it first started in North India. From there, it began to spread across nearby territories such as Persia and then throughout countries in continent Asia. In the 10th century, while the Islamic Arabian Empire began to expand, this ancient game made its way to Europe.
During the 10th to 15th century, chess went through many changes, sanctions, prohibitions, and other disturbances. This was primarily due to restrictions and bans periodically placed by the Christian churches and kings during that period.
By 1880-1950, most of these bans and prohibitions had been lifted, and chess began to take a modern turn. This period was referred to as the "romantic era of chess." It was called the "romantic era of chess" because of the patterns and tactics used in games. See how chess is played in Toronto.
Chess players during this period relied solely on sacrificing game pieces, few popular tactics, and spontaneous play. During this period, the first chess magazine was also produced. In 1883, the first specially designed chess clocks were used to play chess.
In 1886, the first official World Chess Championship was held in New York City. This was contested by the Austrian - Wilhelm Steinitz and Johannes Zukertort, with Wilheim Steinitz emerging as the first officially recognized world chess champion. He held this title until 1894 when Emanuel Lasker took over. Wilheim Steinitz is, however, referred to as the "Father of Chess" by chess historians.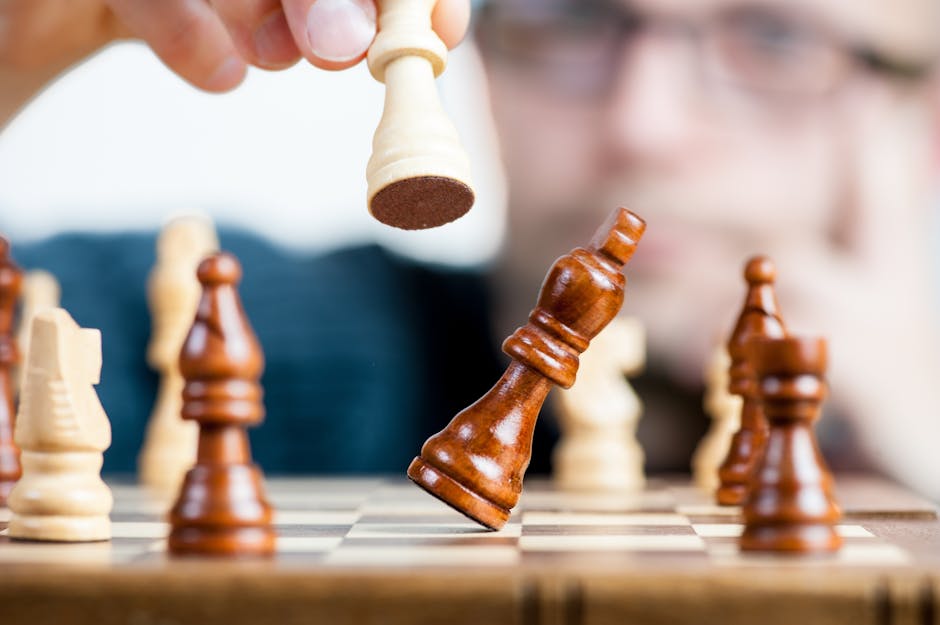 By the 20th century, chess had significantly evolved, and with the innovation of chess engines and databases, chess was revolutionized. In 1997, in the World Chess Champion, Garry Casparov, played a six game-match with IBM's computer Deep Blue and lost all of it. Also, the World of Chess Federation (FIDE) was established in the 20th century. FIDE is responsible for overseeing all chess associations worldwide and organizing international chess tournaments or competitions.
See why people learn chess in Edmonton.
By 2007-2018, chess gained worldwide popularity and started becoming available online. Chess websites, online games, and applications were created and made available to everyone who had access to a computer or mobile phone.
Several chess websites sprung up during this period, with Chess.com's, lichess, and chess24's websites launched in 2007, 2010, and 2014 respectively. Till today, several innovations are still springing up to make chess learning and playing more convenient and flexible for every player - beginner or advanced.
Who Can Play Chess in Winnipeg?
In Winnipeg, many chess clubs and groups are set up for chess players and people who love chess. A famous example is Winnipeg's Jewish chess club, now referred to as the Manitoba Chess Association. The Winnipeg chess club was widely recognized in Winnipeg, and it trained and produced remarkable chess players.
One of the most outstanding chess players produced was Abe Yanofsky. He won eight Canadian Chess championship titles and became the first official grandmaster in the British Empire. Some other great chess players in Winnipeg include Magnus Smith, Russo Max, Riquelme Nicolas, Lei Yanyu, etc.
Like these chess players, you can also become one of the top chess players in Winnipeg. However, you will need to join clubs, read resource materials, take chess lessons, practice, and develop your strategies to become a great chess player.
In Winnipeg, everyone who loves chess can play chess, regardless of their age. There are chess clubs and associations for children as well as adults. Also, to encourage participation, the Manitoba Chess Association holds tournaments for chess players in Winnipeg. After each tournament, winners are duly recognized and awarded.
Find chess teacher here on Superprof.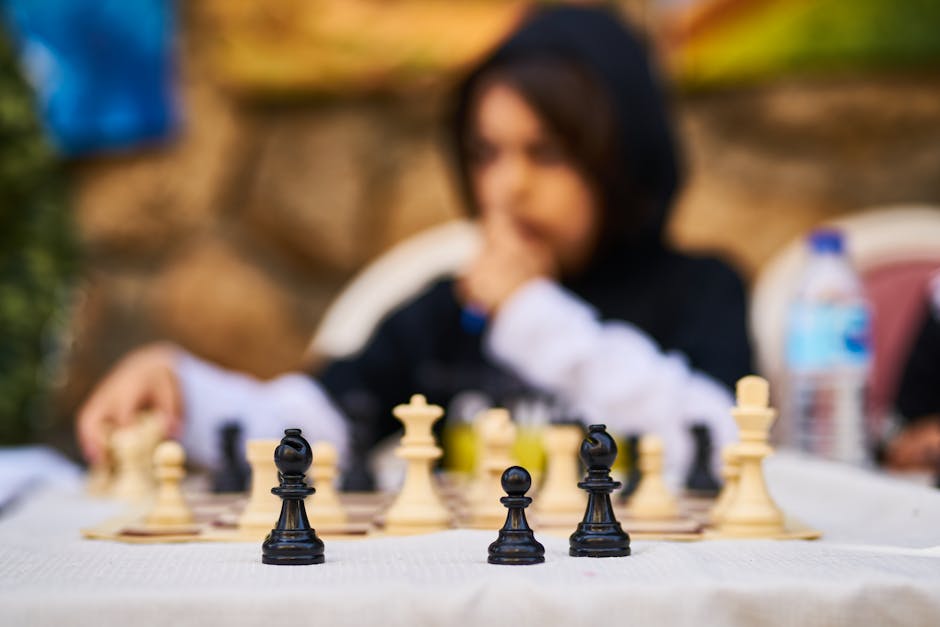 Cost-effective Ways to Learn Chess in Winnipeg
Chess is one of the cheapest board games you can learn. Thus, it can quickly become your favorite hobby, board game, or sport. Learning chess isn't as stressful or expensive as it used to be. Now, you can sit in the comfort of your home and learn chess, whenever and however you want to.
You can do this for free or at a very affordable rate, depending on where you are learning from. Like several other games, chess has gone virtual. The invention and constant evolution of the internet have made chess more accessible and learning more flexible. Here are a few cost-effective ways you can learn chess.
Are you in Ontario? See how to learn chess.
Free Chess Training Websites
On the internet, you can find tons of websites that offer free chess training. For most of these websites, all you need to do is register to start learning and playing chess. They offer free and useful tips, tactics, and patterns and teach strategies and tricks for learning and playing. However, this is usually limited and may come at a cost.
Most of these websites will require you to subscribe to gain access to more of their advanced tricks, and tips. Some free chess training websites include chess24, ChessTempo.com, ideachess.com, chess.com, lichess.org, etc.
Like websites, there are also free chess training apps where you can play with other virtual chess players at beginner, intermediate and advanced levels. You can also learn patterns, strategies, and new tactics through puzzles and chess tutorial videos.
Free Online Chess Courses
You can learn chess through free online chess courses on online platforms like Udemy, Alison, etc. Here, you can learn basics and more through these courses.
Chess tutors are a reliable and cost-effective way to learn chess in Winnipeg. There are several chess tutors available to teach you the basics and every other thing you need to know about chess. You can also find tutors who offer very affordable and flexible lessons to fit into your schedule.
These lessons can also be held online or in-person, depending on which you prefer. You can connect with experienced and qualified chess tutors on Superprof to get you started on your chess journey. 
Find qualified chess tutors in Quebec.
There are tons of cost-effective ways to learn chess, and most of them are online and easily accessible. In addition to the options listed, you can also read chess-related books - online or offline, watch tutorial videos on YouTube, and watch games of reputable players. Among the options listed, hiring a chess tutor is the most effective way to learn chess.
By hiring a chess tutor, you get access to informative and personalized coaching with experienced chess tutors and great chess players. This way, you learn tricks, patterns, tactics, and strategies faster. Superprof connects you to remarkable chess tutors who are willing to teach you at an affordable price without compromising their lessons' quality.
Regardless of where you live in Winnipeg, you can always find a chess tutor on Superprof to take you chess lessons - online or physically.
The ancient and famous game of chess has evolved over the years to become a game of all. Through national and international tournaments and competitions it has brought all kinds of individuals together despite their backgrounds, race, and culture. In addition to being a unifying game, chess also offers several other benefits - socially, psychologically, and health-wise.
On Superprof, there are registered and highly skilled chess tutors in Winnipeg who are more than willing to help you enjoy the benefits of chess. Why don't you take this opportunity now? Hire a chess tutor in Winnipeg today! You don't have to bother looking far as there are several tutors near you that you can choose from, and enjoy the first hour of your first lessons free.
The platform that connects tutors and students