Chess is an exciting game of wit and intellect. It requires a combination of decision making, logic, creativity, strategy, and planning to play. If you like challenges or games that get you thinking, chess is the perfect fit. This game of wits and tactics dates as far back as 1500 years ago and has evolved over the years.
It is played daily worldwide across different cultures, nations, and backgrounds and connects different individuals. It appears that everyone at any level can play and enjoy the game of chess.
As opposed to popular belief, chess isn't just for smart people or brainiacs; it is for everyone who loves the game of chess. As long as you are interested in chess and ready to put in the effort to become a great player, you can learn it. Learning may take some time, but it is always worth the try in the long run.
If you'd like to learn chess for the sake of tournaments and competitions in Canada, then you'd need to put more effort compared to a regular chess player. You will require reading and research materials and a highly experienced chess player, and, if possible, a master as a tutor.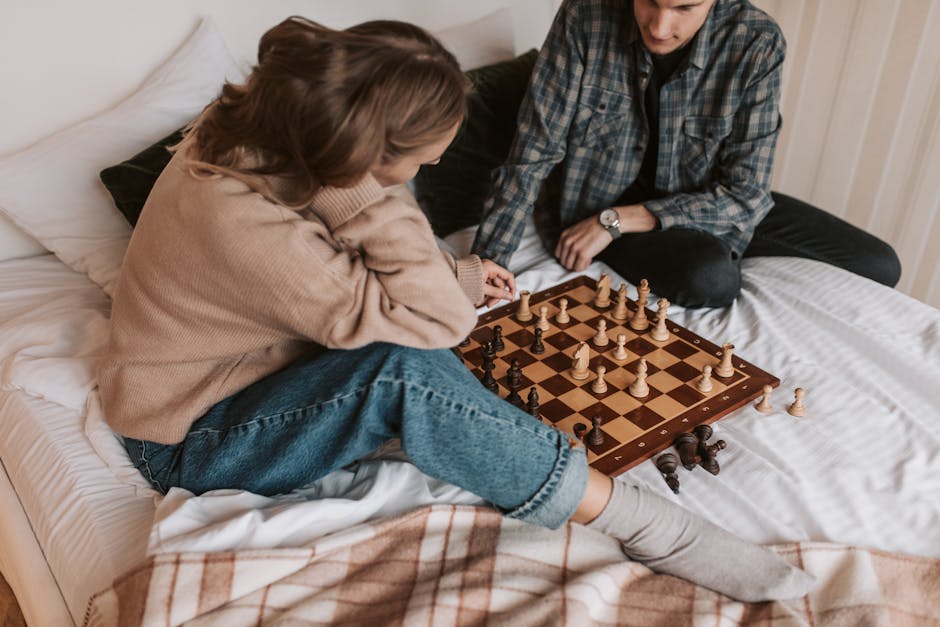 After learning, participating in chess tournaments will allow you to meet with other like-minded players, improve your skills, and even win monetary prizes. For students, opportunities such as scholarships in well-known schools may be granted following success in tournaments or competitions. Learn more about chess in Toronto.
Chess is a game for the old and young, and it offers various benefits to the players, regardless of their age. Chess is also an educational tool that builds your problem-solving skills, builds confidence, and improves focus. It is fun, exciting, and full of suspense. It is full of benefits that you can only access if you start your chess journey, so why don't you get started now?
Do you live in Edmonton? Would you like to take chess lessons to improve your skills or prepare for a competition? If yes, Superprof is here to help. We can connect you to the right tutors.
The best Chess tutors available
1st lesson is free!
1st lesson is free!
1st lesson is free!
1st lesson is free!
1st lesson is free!
1st lesson is free!
1st lesson is free!
1st lesson is free!
1st lesson is free!
1st lesson is free!
1st lesson is free!
1st lesson is free!
1st lesson is free!
1st lesson is free!
1st lesson is free!
1st lesson is free!
How to Choose a Tutor for Chess Lessons in Edmonton
Whether you are a beginner or intermediate level chess player seeking to learn more, choosing the right chess lesson teacher is important. When choosing a tutor for chess lessons in Edmonton, there are certain factors you need to consider, a few of these include:
Your chess proficiency level
The chess lessons you choose to take will depend on your level of proficiency. As a beginner, the kind of lessons you choose will differ from an intermediate chess player. Beginner classes will involve more basics, less intensity, and may sometimes require a bit more effort.
Tutor experience and proficiency level
Your chess tutor's experience and proficiency level are paramount. Whichever tutor you choose to take your chess lessons with must have experience playing, tutoring, or coaching chess. A tutor with in-depth experience in playing and coaching chess can teach basics, tactics, and skills from a place of understanding.
Your chess tutor must also have outstanding teaching skills. Without this, your chess lessons may be fruitless. They must identify your strengths and weaknesses and help you improve on them. Choosing the right tutor or chess coach is key to finding suitable chess lessons in Edmonton.
Online or offline chess lessons
Whether you want to have your chess lessons online or offline, Superprof has got you covered. You can either enjoy online lessons alone or with other students. You can also have physical chess lessons with your tutor, depending on the agreement made. However, before making arrangements for physical lessons, consider the distance and the fee attached. Learn chess skills online in Ontario.
Superprof screens and performs background checks on its tutors and so, you have little to worry about when it comes to your security. Whichever type of lessons you decide on, ensure that you are comfortable with it and learn as you should.
The majority of chess lessons and coaching sessions are usually designed for the general population. That is to say, you have little or no control over the schedule, whether it's comfortable for you or not. However, when choosing chess tutors for your lessons, you both can work hand in hand to come up with a learning program that works best for you. This way, you can learn at your own pace and become a chess expert in no time.
Chess can be quite difficult to learn sometimes, and you need the right lessons and environment to facilitate your learning process. Determining your chess level, finding a suitable tutor or coach, and deciding on the medium for teaching are the key steps to choosing the right chess lessons in Edmonton.
Find learn how to play chess here on Superprof.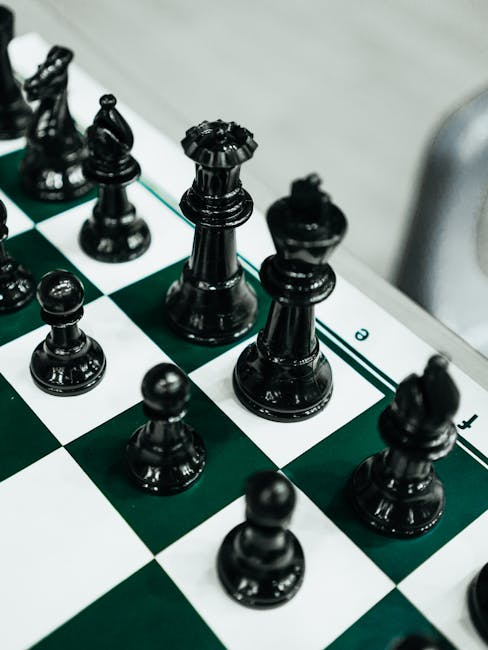 Why You Should Learn Chess in Edmonton
Edmonton is home to many chess players. Therefore, it is a great place to start your chess journey. It has various chess clubs and also holds an annual Edmonton International Chess Tournament. In Edmonton, you will also find the Edmonton Chess club to which most chess players in the city belong.
The clubs and tournaments allow you to meet with other more experienced chess players, learn new tactics, perfect your skills, and up your game. See why you should learn chess in Quebec. 
Given how much Edmonton people love chess, it is only logical that they have numerous tutors and coaches. These tutors are not just many; they have the necessary expertise and coaching skills needed to get you started on your chess journey. 
Best of all, these tutors offer lessons at really affordable rates, and you can connect with them through Superprof.
While learning will be made easier, you also get an opportunity to enjoy several benefits that come with playing chess. A few of these include:
Chess increases creativity
Chess allows you to utilize and exercise the part of your brain responsible for creative thinking. By activating the creative part of your brain, you increase your creativity and resourcefulness.
People who play chess for years tend to develop heightened IQs. Their thinking abilities become more advanced in two major areas - fluid intelligence and processing speed. Playing chess makes you smarter and more intelligent.
The game of chess involves memorizing strategies, move combinations, and reflecting on previous games. So, it is no surprise that it improves the memory of the players. This is mostly beneficial for children because it improves their performance in school and enhances their verbal and organizational skills.
Interestingly, very experienced chess players also have higher recollection skills as it relates to auditory memory. In addition to this, they also recognize, remember, and recall visual patterns better and faster than non-chess players.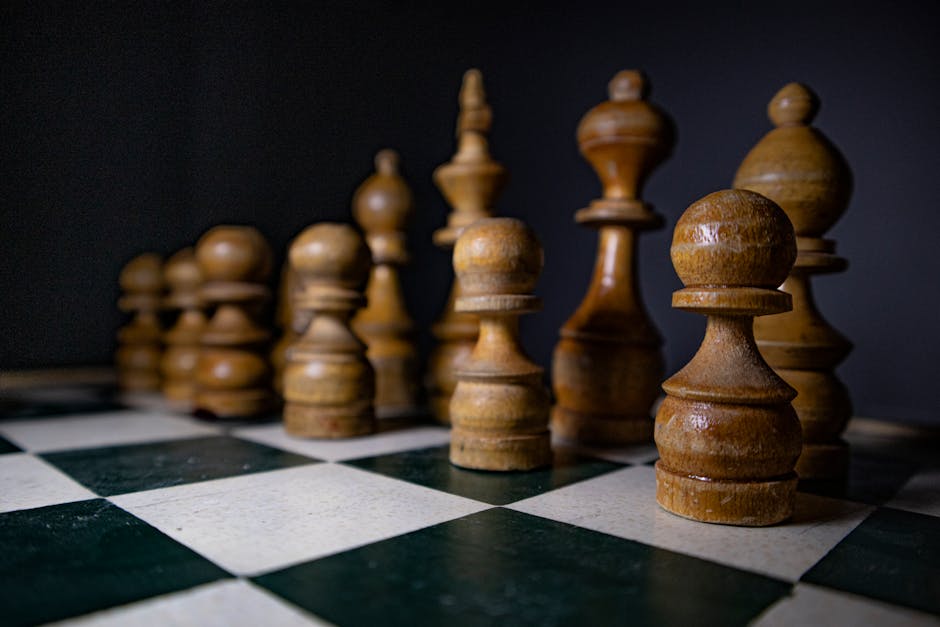 It improves concentration
To win a game in chess, you require maximum focus on the game. For this reason, experienced chess players usually have better concentration and focus when carrying out other activities unrelated to chess. As you continue to play chess, your concentration levels and focus will continue to improve.
It protects against some brain diseases
Some studies have shown that playing chess can offer some level of protection against certain diseases like Alzheimer's and Dementia. Chess players are less prone to these diseases because of their involvement in brain-stretching activities.
It teaches problem-solving and planning skills
Chess involves contemplating, strategizing, predicting, and mentally countering your opponent's move. It's like trying to solve a puzzle that is constantly changing.
Participating in this kind of mental activity activates, exercises, and enhances the part of your brain responsible for planning and judgment. Experienced chess players have enhanced foresight, problem-solving, and planning skills. This affects every area of their lives.
Chess has special benefits for children
Do you want your child to learn chess? You have made a nice decision that they will be thankful in the long run. In addition to improving cognitive abilities and enhancing performance in other areas of life, chess offers your kids special benefits. It improves their reading, social and relationship-building skills, and problem-solving skills. Children tend to enjoy these benefits more because they are still in their development stages.
Having chess lessons with experienced tutors in Edmonton will save you the stress and time of reading numerous chess materials or watching videos to learn.
A tutor will take you through the whole process, from the basics mechanics to complex strategies. He/she will help shape your thought process, improve your approach, and have you playing advanced games in no time. Faster learning also means you get to enjoy the benefits faster than you would have if you learned to play yourself.
Regardless of your purpose, there's a qualified chess teacher for you in Edmonton at an affordable rate.
Although highly complex, chess is a thrilling and exciting game. With the right tutor in Edmonton, you can begin your journey as a chess player and enjoy the many benefits it offers. 
Superprof connects you with tutors in Ottawa who make chess playing fun, less complex, and easier to learn. It doesn't matter where you live in Edmonton; there's a chess tutor for you. Find a chess tutor in Edmonton today and start learning chess now!
The platform that connects tutors and students