Learning Chinese in Canada may not be easy as you think if you fail to use the right approach; not everyone can. Among languages, it requires a lot of time and commitment to grasp. However, it isn't so arduous that you should be discouraged. There are plenty of other languages out there more difficult than Chinese. But typically, people tend to develop a misconception about the language.
The most evident reason for these misconceptions is its strange pattern of writing. Unlike most languages that make use of phonetic script, Chinese is written with pictograms and ideograms. Apart from this, every other element of the language comes easy and not as challenging.
For instance, compared to a language like Finnish, Chinese is easier to learn. They are pretty opposites in the ease of comprehension. Chinese looks more complicated on the outside, while Finnish looks straightforward until you are overwhelmed by its grammatical complexity when you take a closer look. Also, for context, Finnish is considered one of the most challenging languages in the world.
Chinese is unique in its way. It has no gender specifications, no tenses, and relatively simple grammar. The simplicity of grammar rules makes it pretty straight to the point. You can stitch up sentences without extreme difficulty, and it is not entirely keen on tones.
Also, unlike its Asian counterparts, it is free from complex concord and agreements. Languages like Korean and Japanese attach honorific titles when addressing different people, and it can become hard to keep up with each one for every situation. Chinese is also recognized for its simplistic tense structures and uncomplicated verb conjugations.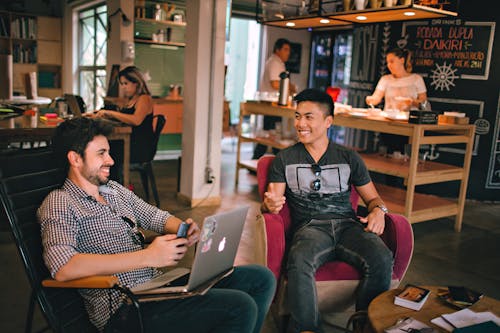 Normally, these are natural areas of difficulty in other languages because different verbs exist for each tense pattern. Knowing the correct verb to match with each tense can be challenging. Due to this, when Chinese learners overcome the problematic design of writing and pronunciation, they naturally outpace learners of other languages in writing sentences and making statements. 
So, be rest assured that if you intend to learn this language, you can, and with a lot less complication than you had anticipated. Still, there are fewer challenging languages than Chinese, but learning it is possible. As for the characters of the language, there is a specific meaning behind each of them. The perceived fear of having to memorize many random pictures with numerous meanings is an unnecessary one.
Still searching for where to learn Chinese? Read this guide.
Concerning the tones, while vital, they aren't compulsory to completely understand. In China, they tend to use context rather than tones to understand sentences and phrases. Although, finding the right teacher to teach you will help you master it in no time at all.
If you're looking to hire a private tutor for Chinese lessons in Canada, there are quite a good number of options to consider. You could look to language centers, universities or use tutoring platforms like Superprof. Superprof offers a wide variety of tutors in Canada specializing in Chinese who can get you started on your learning journey.
The best Chinese tutors available
1st lesson is free!
1st lesson is free!
1st lesson is free!
1st lesson is free!
1st lesson is free!
1st lesson is free!
1st lesson is free!
1st lesson is free!
1st lesson is free!
1st lesson is free!
1st lesson is free!
1st lesson is free!
1st lesson is free!
1st lesson is free!
1st lesson is free!
1st lesson is free!
What Are the Factors to Consider When Choosing a Chinese Tutor in Canada?
To properly grasp the Chinese language, you will most definitely need a fluent speaker tutor. Most of the trouble of learning Chinese is finding a tutor from whom you can mimic and learn practically. Once you have done that, you have half of a mountain left to climb. 
As you learn, you subconsciously copy words and tones, voices, and facial expressions. That's why choosing the right Chinese tutor for yourself is essential. Having said this, finding the right tutor for you in Canada isn't as straightforward as you think. There are various things to consider. Some of them are;
The location of the tutor and place of lessons
Chinese is the primary language in China which consists of different dialects. There is Cantonese, Hakka, Mandarin, and many more. Each dialect is spoken in other parts of the world, like Canada, depending on your location. Hence you would want to choose a tutor that has mastered a dialect from the specific region you would like to focus on, 
Location is a major factor when you want to learn in Canada. The closer you are to your tutor, the easier you can take your lessons at a convenient time. If you live in Toronto, you should start with tutors in that locale before looking to other areas. Also, the closer they are, the more opportunities you will have to learn.
The experience of the tutor teaching Chinese
Teaching experience is always relevant for every tutor. Having the proper exposure and contact with different people who speak the language is also vital. If you reside in Canada and are looking to hire a tutor, this should undoubtedly be on your mind after considering the location. 
Your tutor will need to possess a mastery of the Chinese language and several years of experience teaching it. Keeping the lessons organized, structured and straightforward will help you learn faster, and this teaching method comes with experience.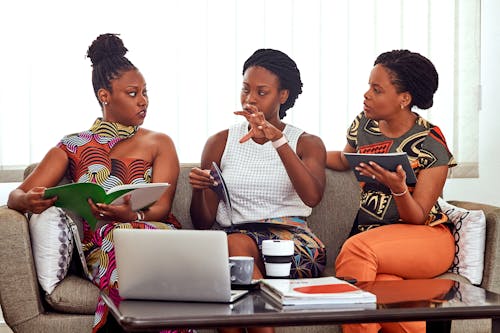 The experience of your tutor can also give you a good idea of how your Chinese will develop if you stick with them. Looking up their schedules, teaching patterns, and the tips they can provide can also help you determine how much experience they have. Experienced tutors will often possess a wide variety of learning materials for teaching. The better experience your tutor has, the better your Chinese learning progress. 
Age may not seem much of a factor to consider, but it should be when hiring a private tutor in Canada. More often than not, the older the teacher, the more experience they are likely to have. And this in itself is a good thing for language learning.
Also, age has a noticeable impact on how a person speaks any language, not just Chinese. This is because language is dynamic, and words and phrases go in-and-out of style.
Hence, before hiring a Chinese tutor in Canada, get a teacher within the age bracket that fits your needs and purposes for learning the language. As you interact with your tutor, you increase your overall aptitude for speaking the language. The smaller the age gap between you and your tutor, the more chances you will interact often.
Why Do You Need a Private Tutor for Chinese Lessons?
Personalized and quality lessons
With a private tutor, your learning is personalized and tailored to your required needs. Your teacher can easily change the teaching style or adopt new ones to suit your learning pattern and deficiencies. Personalized lessons allow your study progress at a pace best suited to you. 
You wouldn't have to worry about getting left behind in lessons or not getting enough attention. Personalized practice and activities will eliminate this problem because the class will function as you choose. You will choose to progress to each stage and learn each topic at your convenience.
Having a private tutor for Chinese lessons increases your pace of learning and study. A private tutor finds it easier to identify students' strengths and weaknesses in learning. This enables them to swiftly come up with strategies that work for you and enhance your overall growth. Curriculum and schemes don't bind a private tutor; hence they focus on the fastest way to increase your potential for learning and understanding. See how to learn Chinese at school. 
Private Chinese tutoring makes your schedule and location of learning very flexible. You and your tutor decide your lesson periods and work around the schedule while implementing variations that suit you and the tutor. Flexibility makes the learning experience entirely more comfortable and pleasant, ensuring you are optimally focused at all times.
Comfortable learning environment
Having a private language tutor provides you with a personal and comfortable environment to express your thoughts, concerns, questions, and opinions on each lesson. This fosters confidence and promotes self-esteem. Having a comfortable environment can significantly boost your learning experience.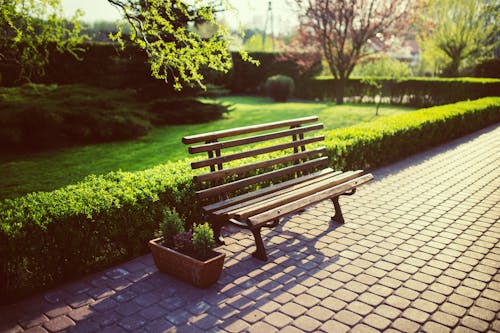 How Long Should a Private Tutor Teach You Before You Start Speaking Chinese Fluently?
Your mentality plays a significant role in how easy you comprehend Chinese. If you cast aside the early assumptions you held as a result of your doubts, you will find it easier. However, having realistic expectations are also vital for your progress.
Setting realistic goals will spur you to achieve them, but it is very easy to get carried away. If you want to start speaking the language fluently within three months, you are in for a hot bowl of disappointment. Of course, there are excellent online apps and classes dedicated to learning languages easier nowadays, but still, there's more work to be done. 
Achieving fluency depends on several factors that you need to understand before putting up a timeline on mastering Chinese. You may have to spend some months in Chinese regions to acquire a firm grasp of the language. These experiences, coupled with extensive private lessons and practice, are what you need. Although the learning speeds of every individual vary, you can aim to achieve fluency in the language in at least a year.
Although Chinese is among the most challenging languages to learn, it is very achievable. In the end, the most crucial factor in learning the language is your motivation and commitment to it.
Learning Chinese may seem like a long journey, but building a solid foundation and keeping your practice consistent can help your speech. However, in the end, the most important thing is that you're making progress in your lessons and speaking as much Chinese as you can.
See how to use the right tone for Chinese studies.
The platform that connects tutors and students