Learning a new language is an interesting activity. You will be able to communicate better with people when you can speak their language or relate to an aspect of their culture. You also have the chance to make new friends outside those you've had for a while.
As a non-Chinese speaker, the decision to learn Chinese could be tough. A lot of time and dedication is needed to succeed. It can be overwhelming if you want to learn online because of the depth of information you will come across. You could get overwhelmed and may not know where to start from or how to make remarkable progress.
To make it easy for you to learn, you can enroll in a Canadian school for Chinese lessons. The path to understanding Chinese will be simplified so that anyone will be able to understand. If you are among the populace who desire to learn Chinese in Canada, this article is the ultimate guide for you.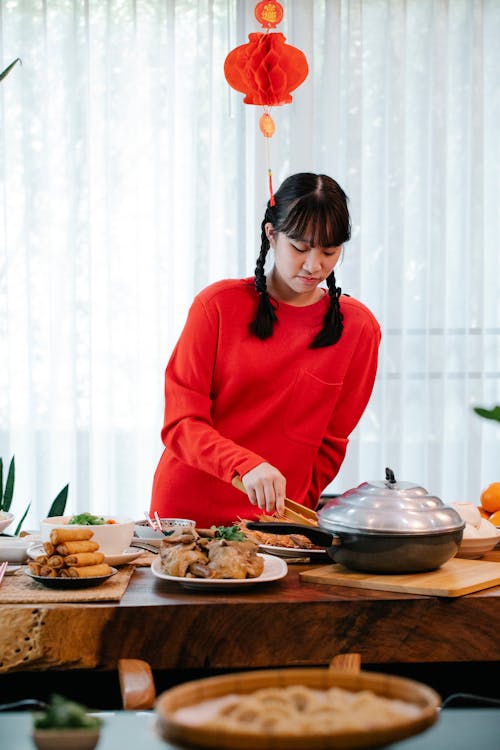 The best Chinese tutors available
1st lesson is free!
1st lesson is free!
1st lesson is free!
1st lesson is free!
1st lesson is free!
1st lesson is free!
1st lesson is free!
1st lesson is free!
1st lesson is free!
1st lesson is free!
1st lesson is free!
1st lesson is free!
1st lesson is free!
1st lesson is free!
1st lesson is free!
1st lesson is free!
Benefits of Learning Chinese in a School
There are several reasons for learning a new language which differs from one person to another. Most people who have businesses want to learn a new language so they can expand their businesses in another country or region. For others, it is to foster social interaction among their peers in different regions.
You can learn Chinese online and become fluent if you are focused and consistent. You can also learn to speak Chinese like a pro if you learn the language in a school. So, why should you learn in a school? Here are five benefits of learning Chinese in a school.
You can speak in plenty of countries
China is the most populous country globally, making it one of the most spoken languages in the world. This means that you can find Chinese speakers in almost any country you visit.
Being the most populous country globally, China plays a major role in the world's economy. The country has gained dominance in many industries, from technology to pharmaceuticals to consumer goods and production. Many other nations are involved in trades with China making Chinese one of the most used languages for business.
Alibaba Group, one of the largest companies in the world, is a Chinese company. Other major multinational companies like SAIC Motor Company, C-Trip International, and the Industrial and Commercial Bank of China are Chinese companies. When it comes to exporting and manufacturing, China undoubtedly has the biggest chain in the world.
Why all of these pieces of information? It means that knowing how to speak, read, and write Chinese is good for your business. You can deal with Chinese partners and foster a healthy relationship. Understanding the Chinese language and culture will be very helpful in building rapport with international clients.
Chinese is not only spoken in China but other countries like Canada, even though it is not its official language. If you visit countries like Taiwan, Malaysia, Indonesia, Singapore, and Thailand, you will find Chinese speakers there. These countries have robust economies and thriving currencies. So, you can also get business partners from these countries and communicate fluently with them.
Very soon, Chinese might overtake English as the world's official language. Learning Chinese will help you relate better with people and widen your reach if this happens. 
As you learn the Chinese language, you will also be exposed to Chinese culture. Exposure to the Chinese language will help you choose the right words to use in different situations. Your ability to communicate better will help build trust with your others as language is an access point. Using translators can affect how you bond with your business partners, but learning Chinese will give you an advantage.
It brings employment opportunities
If you learn Chinese from a school, you will get a certificate when you graduate. A lot of businesses need translators who will help them communicate with their Chinese partners. Being one of the six languages of the UN, companies understand the value of Chinese to their business. As a graduate of a Chinese language school, you can apply to any of these companies in need of translators.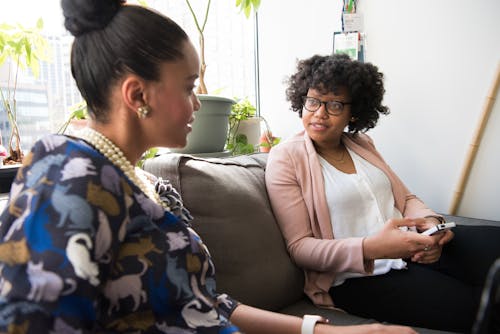 Taking Chinese Lessons as a Beginner
As a beginner who is enthusiastic about learning Chinese, there are certain steps that you have to follow. If you are learning in a school, you will be exposed to each of these steps. Learn more!
Learn to read, write, and speak
For everything you learn to write in the Chinese language, you need to also learn how to pronounce. Pronunciation, writing, and reading in the Chinese language are three things that go hand in hand. You need to do the three of them together.
As a beginner, make sure that your school teaches sound and tone. It is very important as you set out on your journey to be a proficient speaker of the Chinese language.
Unlike the English language, it is very easy to give off a different meaning when you pronounce a word using the wrong tone. Learning the Chinese characters and how to pronounce them should be one of the things that you begin with. Please start with the easy ones, master them and progress from there.
Exposure to the language will help you to learn pronunciation. Listen to people who speak the language or watch Chinese movies so you can strengthen your listening skills regularly.
To monitor your growth, you should take one step at a time. We previously mentioned that you should begin with the fundamentals. After the fundamentals, you can move on to learn words and vocabulary. When you have an understanding of different vocabularies, you can begin to use them in sentences.
Following this pattern will no doubt help you to grow fast. The more words, phrases, and sentences you acquaint yourself with, the more you will understand Chinese.
It is said that practice makes perfect, and this saying is true. The more you meet with people who know how to speak the language, the more you know how to speak. When talking with these people, try to practice all that you have learned on your own. Being native speakers, they can correct you when you make mistakes.
To find these people, look for Chinese communities in your school. You can also find these communities online or attend Chinese events. Another way to practice is to find a conversation partner. There are sites where you can find someone to communicate with in whatever language.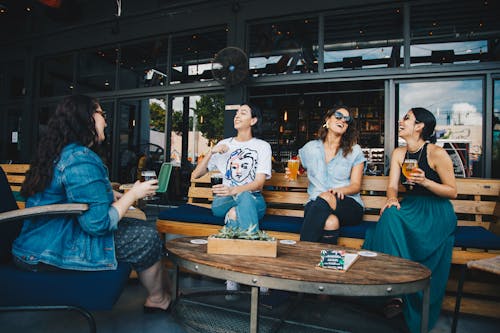 Advanced Chinese Lessons
To become fluent in speaking Chinese, you need to take advanced lessons. You need to learn about Chinese food, culture, holidays, books, movies, and so on. China does not have any special delicacies; however, different cultures have different ways of preparing dishes. The Cantonese people are special for their seafood and rice with sharp flavors. The Sichuan people are famous for peppercorns and spicy flavors.
China does not follow the Gregorian calendar that is used in the Western world. The country has its special calendar that has been used for thousands of years. In China, the New Year usually falls around the 22nd of January to the 19th of February on the Gregorian calendar. China celebrates its new year for two weeks to visit and spend time with their families.
There are other holidays in China like the Tomb-Sweeping Day, where people give money and food to their ancestors as a sign of honor. You will need to learn about all these holidays and other things like literature and legends.
Is it Possible to Learn Chinese Outside a School?
You can learn Chinese outside of school. Several resources on the internet can help you to pronounce, write, and read Chinese. You can also take Chinese courses for beginners. These courses could span across a couple of weeks, and you will be left to practice independently. You can also listen to podcasts or watch movies where they speak Chinese and interpret the words yourself.
Learning Chinese online is cheaper than learning in a school, and the learning process is very flexible. However, it would be best if you were extremely disciplined so that you do not quit easily. Also, it will be hard for you to meet with new people to practice with. So, it is possible to learn online, but learning in a school will be faster.
There are a lot of myths about learning Chinese. Some people believe that you need to memorize Chinese characters. Some others even say that it is extremely hard to learn Chinese. You may have heard that learning Chinese is not worth it.
Want to learn Chinese practically? Hire a tutor!
All of these assumptions are mere myths, and you should not let them discourage you. The language is different from English in many ways, but it does not mean that it is difficult. Enroll in a school where your learning will be monitored. In a few years, you will be fluent, and you will have a certificate to support your proficiency.
Where your busy schedule does not permit you to learn in a school, hire a tutor from Superprof to teach you. Superprof has Chinese tutors in all provinces of Canada; as such, you can find the closest to you on the platform.
See where to learn Chinese easily. 
The platform that connects tutors and students