French is above par compared to so many languages. It is second to English, and it is gaining more popularity by daylight. Bilingual students enroll in French institutions, immersion programs, and private lessons to develop their language knowledge. Such students you will find in Montreal, a city with lots of cultural activities.
Montreal is located on the far side east of Canada, and it hosts people from different parts of the world. Montreal brings people from different cultures together. This city is a place for just about anyone who has a thing for cultural practices. And guess what, most of the residents likes to party.
The best French tutors available
1st lesson is free!
1st lesson is free!
1st lesson is free!
1st lesson is free!
1st lesson is free!
1st lesson is free!
1st lesson is free!
1st lesson is free!
1st lesson is free!
1st lesson is free!
1st lesson is free!
1st lesson is free!
1st lesson is free!
1st lesson is free!
1st lesson is free!
1st lesson is free!
What is it Like to Learn French in Montreal?
Learning French in Canada is of greater advantage. Aside from enjoying academic benefits, you socialize with people of other cultures. Living in Montreal as a bilingual sets you up for extreme excitement. You live a life full of fun and lots of adventure.
All French-speaking residents in Montreal have a feeling of importance, smile of soothing remedies, and a soul that embraces every culture, irrespective of the tribe, region, or background. As students, you stand a chance of getting the best from this language because you're still in the learning process. You still have the power to make any decision of your choice.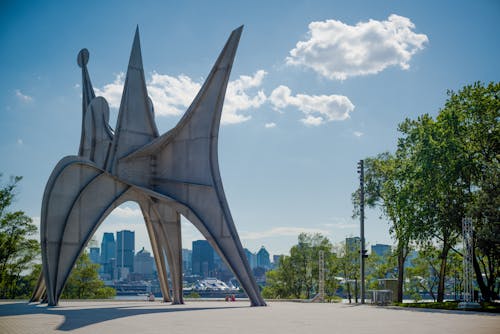 While some neglect effective study habits, quite a few others struggle to perfect their language skills. French-speaking skills are of great value in Canada. In Montreal, where over half of the population are bilinguals, it is a lifestyle.
Becoming a master in French brings lots of opportunities to your table. You step outside for a minute; all that lies before you tend to be favorable. Indeed, the experience is incomparable, and there's never a sign of regret. Bilinguals develop a feeling of satisfaction with the language and the perks it offers.
Learn more about French immersion in Ottawa.
Why Learn French in Montreal?
There are so many reasons you should learn French in Montreal, a city that embraces multiculturalism. This is one place with mixed culture and a strong love for French. It consists of Quebec French and Metropolitan French and it merges both cultures.
In Montreal, you can also come across people from different regions. These people feel welcomed, as everyone gets a chance to socialize. Every culture is appreciated.
Truly, Montreal makes learning French fun and effective. With such an environment, you can easily adapt to this new language without even knowing it. The following are reasons to learn French in Montreal:
It is convenient for Americans and Europeans
If you're taking French lessons as a foreigner, Montreal is right for you. Learning in this part of the country is quite different. You mix with people of other cultures and share knowledge with them. There's no pressure from native speakers or whatsoever. It's just you and your desire to mix with the most wonderful faces you'll ever come across.
With half of the city dominated by bilinguals, you can learn French alongside others of the same background. You meet lots of Americans with similar motives.
Lots of opportunities
If the door to success stays open, then you're in the right place at the right time. Montreal is a place with strong leadership and agreement for multilingualism. It embraces French education as it does with English. Many job opportunities require that the ideal candidate have a French background. Learning this language could be the key to the change that you seek.
As soon as you become fluent in French, lots of opportunities will come. It becomes easy to communicate. And if you wish to utilize your skills, then a French-speaking job would do.
Montreal embraces different cultures
Have you noticed that parties or celebration seems to be common in this part of the world? Montreal embraces cultural principles of all kinds; it'd be difficult to discriminate against any. This is why parties are a common thing to see in the city.
As a French-speaking individual in Montreal, you stand a chance to make friends easily, enjoy entertaining programs in French, and even learn different French recipes.
How Do I Get the Best from a French Immersion Program?
Until you pick up the responsibility of passing your tests, assignments, and French lessons, you haven't done anything to help yourself.
Learning French requires a clear understanding of the language before any other thing. You don't sit and expect your mind to accept everything you read. Like science and other fields of study, some knowledge will stick easily, and you may need to retouch every aspect.
Some learning strategies come from your experience with this language. If you don't put effort into understanding its concept, the learning process becomes way too difficult.
Here is how to succeed as a French immersion student in Canada:
Hire a private tutor
To quicken your learning process, you must approach French language learning with commitment and the desire to learn. Hiring a private tutor comes with more benefits than you can ever imagine. You have someone to lean on, someone to help with French assignments. The best part is, you can always get professional advice from a tutor on Superprof.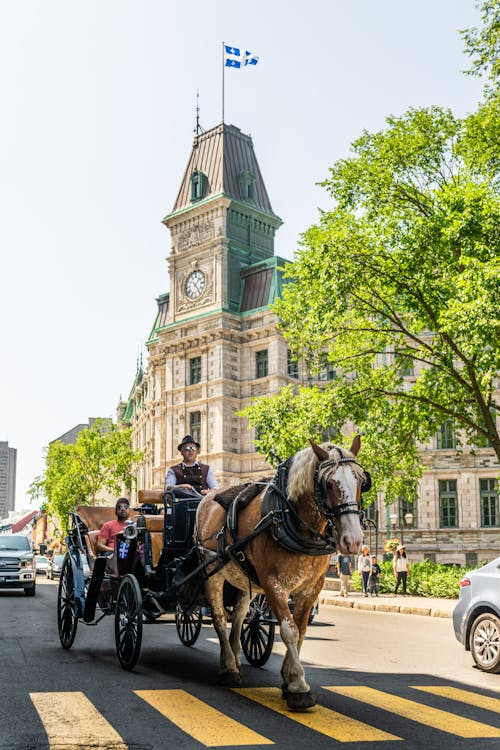 Hiring an online French tutor may seem like an overwhelming task. On Superprof, all you need to do is choose an expert whose profile matches your interest. Most of our French tutors are highly trained bilinguals and native speakers. You'll learn a lot from these people.
On Superprof, learning French with an experienced tutor helps to build your understanding of the language. Unlike a classroom, Superprof tutors can help you create a convenient learning space in your home, and you can always study at your preferred time.
Be willing to learn
If you can't open your mind to learning French, you shouldn't enroll in an immersion program. Whether French or any new language, it takes honesty and commitment to perfect your reading, writing, listening, and speaking skills. There's no magic anywhere.
Since you're willing to learn, your mind will easily understand every little detail you learn about the language. You become excited about learning, and you practice as you learn.
Seek helpful Resources
Learning resources are building blocks of knowledge. Don't toy with them. While partaking in a French immersion program in Canada, you may require certain learning resources, you might want to seek as many as you can get.
Your private tutor should provide you with a list of recommendations. You can also seek help from reputable fellows around you. Just ensure you're equipped with knowledge.
Speak as you learn
After learning how to read and write in French, the next step is to learn how to speak French. With regular practice, you can perfect your fluency. If you wait until you're ready to speak French, you'll be on the same fence while others are making progress. Spend time practicing the language. You can start by learning basic expressions and using them in your daily interactions. Practicing a new language is pretty effective.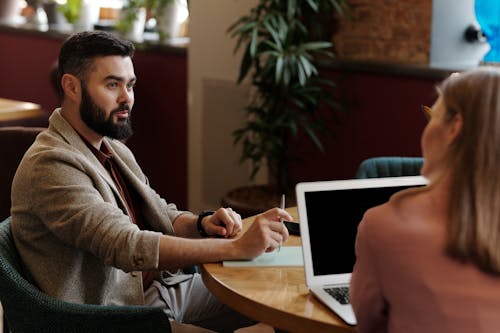 Why is French Immersion so Important in Montreal?
Canada has two official languages: English & French. In Montreal, the majority of residents speak both languages. Bilingualism is the new normal in this part of the world. And why's that?
Why are parents enrolling their kids in a French immersion program? Why are older students enrolling themselves in a French school? Are there benefits to taking French courses in Montreal? Perhaps, the country respects those who have committed themselves to learn a new language.
French immersion is highly appraised in Canada, and here are some reasons why:
Helps to learn French naturally
The purpose of this program lies in one's ability to learn this language effectively. Emerging as a French immersion student, you'll find grammar, vocabulary, and comprehension easy. You'll learn French and may even take French classes in Montreal. The knowledge comes naturally, eliminating all language barriers and improving your communication skills.
Provides opportunities for non natives to become bilingual
Since English and French are the country's official languages, the authorities thought it'd be fair to introduce immersion programs. They were right.
French immersion programs promote bilingualism. Students can easily get familiar with both official languages, thereby making it easier to communicate with others in the city. Bilingualism, on the other hand, does so much good to the memory. As humans, our cognitive skills often determine our abilities. Becoming bilingual develops the brain cognitively.
Takes Advantage of Children's Social Abilities
In Montreal, young kids partake in an early immersion in grade one, while late immersion begins in grade six. Kids socialize more, and this program helps to maintain intercultural relationships.
Emphasizes the use of the French language for communication
If you can learn French, you don't have a problem with other languages. This is one of the primary goals of introducing immersion in Montreal. This program helps with native language development. Even better, it helps students understand the importance of language in communication.
Now that you know why you need this program, it's best to improve your learning abilities. Seek helpful resources for French learning and hire a reliable tutor in Vancouver.
Need help with learning French? Superprof is ready to help you become a highly trained bilingual. Start building your vocabulary today.
The platform that connects tutors and students