Physics, as a required course, is broad and well-segmented. From formulas to steps involved and SI units, it takes the right approach to become a pro at deciphering these factors.
Studying in the school library seems like the best approach for most students, while others prefer to learn physics with friends. Both reading techniques feel safe to use; however, sharing knowledge with friends seems more practical. Learn more!
Who says merging both methods is ineffective? There are cases where students study alone and still make time to share experiences with friends. This shows just how effective group studies can be when you implement the right strategies. 
The best Physics tutors available
1st lesson is free!
1st lesson is free!
1st lesson is free!
1st lesson is free!
1st lesson is free!
1st lesson is free!
1st lesson is free!
1st lesson is free!
1st lesson is free!
1st lesson is free!
1st lesson is free!
1st lesson is free!
1st lesson is free!
1st lesson is free!
1st lesson is free!
1st lesson is free!
Why Do I Need to Study Physics with Friends?
Often when a tutor advises his students to create a study group, quite a few students relent. Some may even ask, what does studying with friends have to do with my abilities?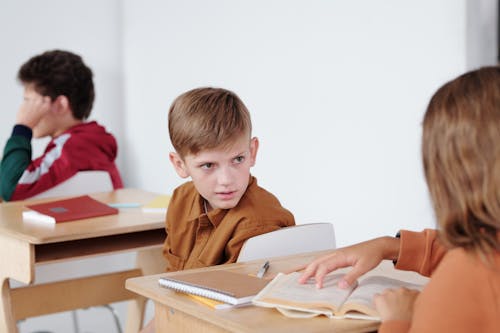 This study shows the true power of academic friendship. While some students are better off studying on their own, most learners need an alternative. Either they are slow with the scheme, or they just aren't getting anything at all. Here are some reasons why creating a study group works best:
Better understanding
The first question may seem simple to you in a book full of physics problems, while the second is just like a cupcake to your friend. Merging ideas and helping each other understand better is part of why you should consider creating a group for the study.
Fast learning
Many students are fond of reading for a few weeks or months to exams. Of course, no one would encourage that kind of habit. But if it turns out that way, creating a study group is more like the best option.
According to SpeedyPrep, studying with friends makes learning fast and effective. You may find it surprising that you've learned so much in such a short period. But that's the power of group learning. If you feel the need to understand physics topics better? Just choose a friend and a physics tutor from Superprof. With that, you have already set the path straight to becoming a pro in theoretical physics. 
For retaining knowledge acquired
Students try several reading techniques and stick to whichever works best. You may not remember what you've learned if all you did was scan through your study manual. Learning modern physics with the perfect friend makes it easier to pass the physics exam in Canada.
How Can I Study Physics Alone?
Physics is much like a puzzle students need to solve. If there's a glitch or confusion along the line, then there's no final answer, as the step-by-step process makes it difficult, if not impossible, to proceed with exercises. And you may need to have a one-on-one interaction with the problem source.
At times, it's best to study alone. As a physics undergraduate, you should know when to touch physics problems independently and collaborate with friends. Who knows? Your focus level may increase by then, and the difficulties you face will be simplified—just like magic! 
See the tips many students are using for physics study here.
The following are scenarios where you can embrace personal studies.
At the Beginning of Each Semester
When entering a new semester, a unique opportunity pops out of nowhere. Only passionate students realize when this opportunity shows up.
At the beginning of a semester, a new scheme comes up. Students can work alongside the tutor. This is the best time to study alone, as you get to follow up on the tutor's explanation.
At Prep
During the period, everyone is allowed to brush up on what they've learned for the day. So this is a perfect time to pick up those books, find a quiet corner, and cover up what you've learned so far.
During Your Visit to the Library
The library is always quiet. However, you can make time to visit the library, as there are many resources that could benefit you. Not only does this help you to study alone, but it also provides you with advanced learning resources.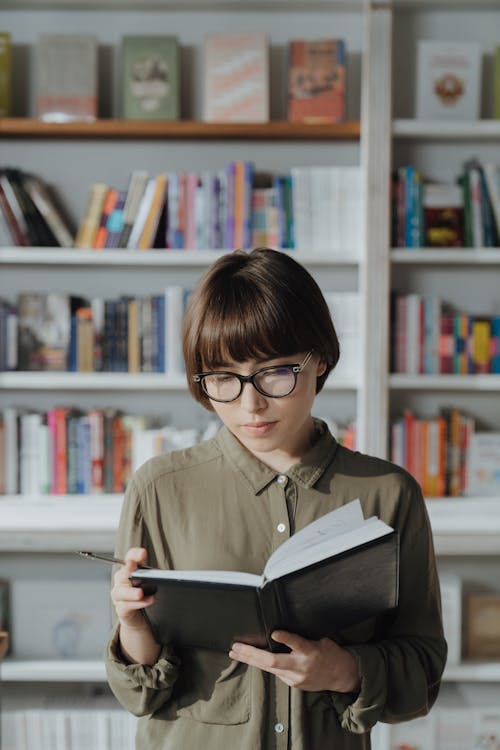 During the Holidays
Holidays are sometimes overwhelming but not as school periods. So enjoy it while it lasts but remember to make things easier for yourself during resumption. This is the best time to be productive with your studies. 
The best Physics tutors available
1st lesson is free!
1st lesson is free!
1st lesson is free!
1st lesson is free!
1st lesson is free!
1st lesson is free!
1st lesson is free!
1st lesson is free!
1st lesson is free!
1st lesson is free!
1st lesson is free!
1st lesson is free!
1st lesson is free!
1st lesson is free!
1st lesson is free!
1st lesson is free!
How Do I Pick a Study Time for Physics?
Deciding to study with friends is the first stage of success. Unfortunately, some get past this level but fail to commence reading. When asked why they haven't taken action yet, their reason falls in line with creating a study group—or choosing a perfect time for reading. Below are several ways to fix a reading session with friends:
Tell others about it
Keep everyone informed. You want to make out time for physics with friends. Telling them about the plan is a stepping stone. Making everyone aware implies that you're passionate about the decision and willing to learn from others.
Listen to everyone's opinion
Time is precious. Students who seek the help of others know that they must also consider the other edge of the rod. Consider the spare time of others and pick a suitable time for your study sessions.
Send reminders
Be the energy behind your study group. Sending a reminder to your study mates keeps them informed on the situation at hand. When they get carried away by life's activities, a reminder puts them right back on track.
Set goals
Set reasonable goals and prepare for success. Identifying these goals isn't enough to get your expectations high. Create a path that helps to accomplish your goals.
Give rewards 
Compliment every effort put into learning. It shouldn't always be reading and reading with no rewards or something of its sort. The brain quickly gets stressed out. Communicate encouraging words to your partners. If necessary, award prizes for completing a specific task.
What Tips Do I Need to Study Physics with Friends?
In places like Canada, where resources are rampant, students easily find friends for a group study. But in a few cases, all they need is a reliable educational platform like Superprof.
Superprof engages students with highly qualified professionals who have many years of experience. In addition, there are hundreds of tutors on the platform willing to help you navigate through the difficulties in physics.
Studying physics with friends reveals the knowledge that hides within. What you may not understand on your own becomes clear. So how can you get the best from group studies? What measures do you need to take to ensure you study effectively with friends? Find out below:
Be attentive
While learning physics with friends, helpful information flies around the corners of the study hall. But because you're studying with mates like you, this information can easily be dispersed. So paying attention to detail helps eradicate all the difficulties of this course.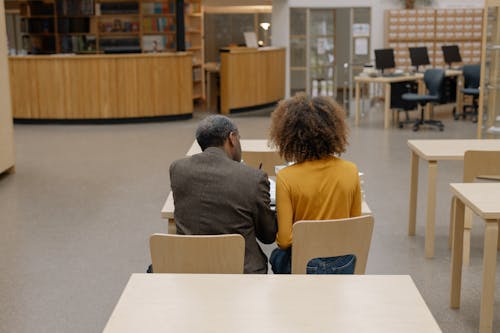 The formulas, units, steps, calculations, and all—you must become familiar with them. Friends can act as a distraction, but they can also help solve the problem. 
Prepare your mind
Before each study session, spend time doing the things that please your body. For example, eat and rest well enough before gathering with friends. This helps your brain to retain more memory.
As we all know, the most detailed information comes you are entirely focused on the task at hand. So prepare your mind for success and watch how you transform into an intellect. 
It all begins and ends in the mind. You wouldn't want to miss any update—not even the slightest information. So be focused.
Ask questions
Seek knowledge, and you'll find it. It might be tempting to relent or stay put when others are throwing their questions. While studying with friends, ensure you build up your confidence level and ask questions. 
You wouldn't want to ask about the things you know before. So pick your questions wisely and pay attention to others'.
Why is Canada Such a Great Place to Study Physics with Friends?
Education in this part of the world is pretty compelling. But, with joint efforts and an influential study group, success is no longer a fantasy. 
Canada has all it takes to make education more effective. Moreover, studying in this country is usually fun and enlightening, especially with other passionate friends. Here are some other reasons why Canada is a place to study physics:
More than enough resources
Everything you need is all set up in the physics lab. In addition, the equipment required for practices is available at your disposal. Students who wish to leverage these resources are encouraged to. However, a joint effort with someone skillful will do.
Commitment
In many Canadian schools, it's easy to find students who are committed to their studies. Meeting such people and developing their mindset sets you off for life. When you study alongside other committed students, the zeal to sharpen your knowledge grows. You don't want to sit there while others are committed to understanding the curriculum and the physics schemes.
A broad range of opportunities
Most of the friends we meet in university have an impact on our lives. In Canada, where many international students come here to study each year, it is only logical to expect to meet people from different backgrounds.
Using the help of friends to understand a few physics problems is highly advisable. You never can tell what experiences you might learn from your fellow student.                                                                                                                                                                                   
The platform that connects tutors and students